If you need to earn some extra money but don't have time for a part-time job and don't know where to start making money online, this article is for you.
There are many apps to make money out there; some are worth your time, and some aren't. You need passive income apps that help you make extra cash with the least effort possible you can do on your own schedule.
We spent months reviewing and using over fifty of the best money-making apps to bring you a list of the best apps to make money.
1. Upwork (

Editors Choice

)
Upwork is a one of the best freelance writing sites for various types of jobs that can be done from home online. Upwork works by answering "ads" from companies for a freelancer for a specific task.
You pitch yourself directly to the ad, provide a price you would complete the task for, and wait for a response from the employer. Job lengths vary from short, quick tasks or longer tasks that can last months for more significant amounts of money. Once the employer chooses you, you start a contract, and once the contract is complete, you can be paid to your PayPal account or direct deposit straight to your bank [5].
Upwork saves you from being scammed and making sure you get paid, but they do take a cut of the profit from every job you take. For the first $500 you charge, UpWork's commission is 20%; after the next $500, the fee reduces to 10% and then 5%. 
In our opinion, Upwork is a decent way to make money online, but it isn't always fast. There is also a lot of competition on the site, which can make it challenging to stand out and make cash.
Pros
Excellent customer support

Ability to access high-paying projects

Lower fees over time
Cons
Lots of competition
Our Rating
Price:

4.7

Effectiveness:

4.6

Effort:

4.6

Rewards:

4.7
---
2. Swagbucks
Swagbucks is among the best money-making apps that give you cash rewards for taking surveys, searching the internet, and watching videos. Survey apps like Swagbucks won't make you rich, but they are an easy way to make extra money.
Swagbucks is free to join with simple signup. After signing up, you automatically get a $5 bonus. Swagbucks works by providing you with SB points after you do a task.
You can earn any number of points for a task from ten to hundreds of SB per task. As your points build up, you redeem your points for cash [1].
You can earn money through Swagbucks by shopping online, answering surveys which give you around 75 SB per survey, watching two to three-minute videos for 1-3 SB, playing games for 5 to 500 SB, using coupons for about 10 SB each, participating in sweepstakes for between 1 to 50 points, and more. 
In our experience, Swagbucks gives you a variety of options to make a few dollars online with not much effort required.
Pros
Easy to use

Several reward options

Several ways to earn and increase SB

Cash back options
Cons
They pay small amounts of SB for specific tasks.
Our Rating
Price:

5.0

Effectiveness:

4.9

Effort:

4.9

Rewards:

4.9
---
3. Rakuten
Rakuten is an affiliate marketing website that allows you to make money shopping online through their website or app. It is free to use, and you earn anywhere from 1 percent to 40 percent on purchases made through 2,500 popular retailers, such as Amazon, Target, and more [2]. 
There is a max of $50 cashback that you can receive from one purchase. Rakuten pays every three months via check or Paypal, and the minimum amount to receive a payment is $5.
In our experience, Rakuten is free and straightforward; however, getting paid every three months isn't conducive to making money fast.
Pros
Easy to use

Free

Get money back on your regular shopping 
Cons
Only pay once per quarter.
Our Rating
Price:

4.9

Effectiveness:

4.9

Effort:

4.9

Rewards:

4.8
---
4. Acorns
Acorns allow you to set up a free account and round up purchases to the nearest dollar, and they take that cash and invest it into an ETF. This app allows you to generate passive income just by spending money you would already be spending. It then creates an investment portfolio for you and builds free money little by little [3].
In our experience, Acorns is one of the best apps to make money fast with little effort by just rounding your purchases to the nearest dollar.
You only have so many hours a day, so let others make money for you!
-Nick Hasse, CEO, Loot
Pros
Free 

Automates saving

Cash back at retailers
Cons
Requires you to spend money to save money
Our Rating
Price:

4.8

Effectiveness:

4.8

Effort:

4.8

Rewards:

4.8
---
5. Survey Junkie
Survey Junkie is another survey app you can use in your free time to make fast cash. You can get paid with Survey Junkie two ways, by taking surveys, getting points, earning money, or allowing them access to your web browser, shopping activity, and more for rewards. As you earn points, you redeem the points for free gift cards or cash through Paypal [4].
In our experience, Survey Junkie is an easy way to make some quick cash, but their survey offerings can be limited at times.
Pros
Free to sign up

Easy to use

Bonus points upon signup
Cons
Limited survey offerings
Our Rating
Price:

4.8

Effectiveness:

4.7

Effort:

4.7

Rewards:

4.8
---
6. Poshmark
Poshmark is a website where users can sell gently used shoes, accessories, clothing, electronics, home decor, and more. Poshmark is simple to use; you sign up, upload pictures of your items, and set your price.
Shoppers then make offers on your items that you can accept or decline. Once a customer pays for your product, Poshmark sends you a prepaid shipping label and pays you by check or direct deposit after the customer gets their order.
Poshmark is a great way to make some extra cash if you have a closet cleanout to do or you just have some things you need to get rid of.
Pros
Receive payments within three days

Poshmark pays for shipping

Covers if items are lost or damaged after shipping
Cons
Charges seller fees
Our Rating
Price:

4.6

Effectiveness:

4.6

Effort:

4.5

Rewards:

4.6
---
7. Ibotta
Ibotta is a grocery-shopping smartphone Android app that allows you to earn cash back on grocery purchases in over 300 stores. Ibotta is free to use. After your grocery trip or shopping online, you scan in your receipts and receive cash back for your purchase [6].
Ibotta is a simple way to make money back from purchases you were already going to make.
Pros
Free app

Lots of online retailers you can shop from

Earn money while making everyday purchases
Cons
Limited customer support for issues
Our Rating
Price:

4.5

Effectiveness:

4.5

Effort:

4.5

Rewards:

4.5
---
8. Fiverr
Fiverr is another marketplace that connects freelancers with projects in over 200 niches. You create a free account and make a profile about the services you provide and the prices you charge.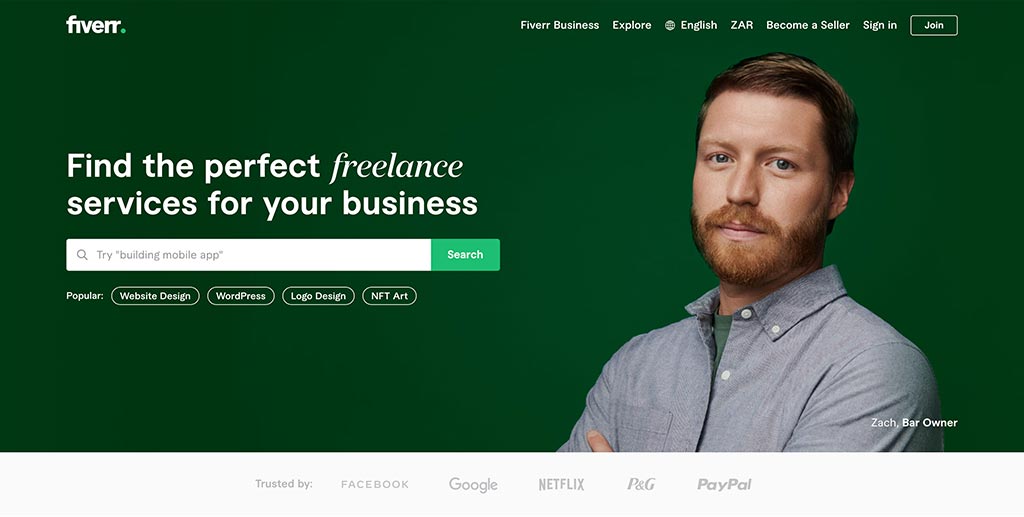 Buyers then look at your profile and book tasks with you. You can be paid via direct deposit, Paypal cash, or a prepaid Fiverr card. 
Websites like Fiverr can help you launch your career if you are interested in freelancing, and you can often make more money this way without having to take surveys.
Pros
No bidding on projects

Variety of projects

High earning potential
Cons
Sellers are charged a 20 percent commission.
Our Rating
Price:

4.5

Effectiveness:

4.4

Effort:

4.4

Rewards:

4.4
---
9. Branded Surveys
Branded Surveys is another survey website that allows you to earn points for taking surveys. It's free to signup, and you will answer demographic questions to tailor surveys to you.
Then, they send surveys directly to your inbox. They also have a bonus program to take bonus surveys for higher points. Once you earn 500 points or $5, you can redeem cash prizes through direct deposit or as a gift card to a popular retailer.
Branded Surveys sends the online surveys directly to you, and it can be an excellent method to make some extra cash with little effort involved.
Pros
A higher paying survey site than most

Bonus options for extra earnings

Large gift card selection
Cons
Payments can take up to three weeks.
Our Rating
Price:

4.4

Effectiveness:

4.3

Effort:

4.4

Rewards:

4.3
---
10. Steady
Steady is an app that provides gig jobs for part-time, hourly, or on-demand work for extra cash. It is free to use and simple to find opportunities.
The app will show you opportunities near your location and utilize your skills. To sign up, they will ask you questions about your skills, what kind of work you are looking for, where you want to work, and more to connect you with the best gigs near you. 
Once you find a gig you want to apply for, you apply like any regular job. The pay for most gigs is between $10 to $15 an hour, with some up to $25 per hour. To make money fast, you can select micro-tasks that can be performed quickly. 
In our experience, Steady is a great option to check out pre-vetted gigs to make some extra cash quickly or find a long-term opportunity for extra money.
If you don't value your own time, neither will other people. Stop giving away your time and skills. Value your knowledge and start charging for it.
-Kim Garst, Online Business Strategist, and CEO, Kim Garst
Pros
Sign up bonus

Free to use

Easily apply to gigs
Cons
Doesn't list earning potential on every gig
Our Rating
Price:

4.3

Effectiveness:

4.3

Effort:

4.3

Rewards:

4.3
---
Buyer's Guide
There are lots of popular money-making apps out there to choose from, and there are several ways to make money online with apps. Here's how to choose the best app for you and how to make money with these apps.
1. How to Make Money With Smartphone Apps
There are many ways to make money with apps, and there are several kinds to choose from.
To choose one, you'll have to decide what type of app you want to use to earn extra cash [7].
Cash back apps

: Cash back apps or a shopping app can help you save money on grocery shopping and other everyday purchases to earn you cash back.

Small task apps

: Small task apps help you earn money by doing small tasks that take little time, like watching videos, filling out surveys, or playing games. 

Large task apps:

Websites like UpWork and Steady allow you to set up a profile with your services and apply for gigs that you can get paid for.

Investing App:

Investing apps allow you to earn money from cash you invest for some easy passive income.
2. How to Choose the Best Money-Making App for You
Choosing the best money-making app for you can take some time, and you may have to check out multiple apps. First, consider how much time you have to spend on the app to make extra cash.
If you are looking for a more passive income option, investing apps or apps like Capital One shopping, Ibotta, etc., are best because you don't have to put in a huge effort to get the money.
If you have enough free time to make some extra cash, you can sign up for survey sites like Swagbucks, Branded Surveys, or gig sites like UpWork or Fiverr.
Trade money for time, but not time for money. You are going to run out of time before you run out of money.
–Naval Ravikant, Entrepreneur and CEO, AngelList
3. Avoid Scams
Just like with any internet process, money-making apps can be a scam. It is likely a scam if the app requires you to spend money to earn rewards.
Investing apps require you to invest money; however, they don't require you to pay to access your earned cash. If you are unsure if the app is legitimate, it's better to avoid it.
4. Money-Making Apps That Aren't Worth The Effort
There were plenty of apps we researched that we found not to be worth the effort, including:
ATM App:

The ATM App works by users choosing to match with brands and getting paid to interact with them. We don't recommend this app because we found the earning potential extremely low. 

Honeygain:

Honeygain works by paying you for sharing your internet connection, but the pay rate isn't worth the hassle.

KashKick:

The pay rate is around $1.43 an hour; simply not worth the effort.

LifePoints: 

LifePoints is another survey website with a high disqualification rate for surveys and a limited number of surveys.

OnMyWay:

This app pays you on the premise of safe driving, but they require you to refer 250 people to even unlock the cash reward system.

Foursquare Rewards App:

This app has limited earning opportunities. You can earn a $25 gift card by allowing them to collect your data for one year, but that is about it.

Sweatcoin:

Sweatcoin offers to pay you for walking. However, you can only earn money by referring people to the app. 
How We Chose the Best Apps to Make Money Fast
We researched and used over fifty apps and tested them for ease of use, reward options, the effort involved in completing tasks, time to complete tasks, and effectiveness of the app.
The apps we picked were the most effective, took the least effort to complete tasks, and helped you earn money quickly for your efforts.
Other Ways to Make Money Online
There are several other simple ways to make money online besides money-making apps. These are other simple options to make money online [8].
Make Money by Using Your Credit Card
If you spend money on groceries, clothes, gas, entertainment, or bills, you can get money back with your credit card. Certain Credit cards offer a percentage of cash back on certain types of purchases you are already planning on making. This can be a great form of passive income as long as you are using the credit card for the rewards and not buying things you can't afford.
Research Studies
Signing up for research studies is another easy way to make some quick money. Depending on the study, you can also make a significant amount of money. Companies like Respondent pay up to $400 per study that you register for, and User Interviews pay from $50 to $100 per hour spent in the study.
Earn Money from Google
You can connect Google AdSense to your search engine and make money on ads placed in search results. Advertisers compete for google placement in search results, and when someone clicks on the ad, you can make a portion of their revenue.
Legitimate Online Jobs
There are lots of legitimate online jobs you can perform from the comfort of your home, including:
Social media management

Online Tuition

Bookkeeping

Personal training

Online beauty consult

Online recruitment

Email marketing

Freelance writing

Proofreading

Website design

Social media influencing

SEO expert

Facebook ad specialist

Graphic design

Voiceover artist

Stock photography

Data entry

Virtual assistance

Customer service

Music reviewing

Transcriptionist

Website testing

Online moderation
FAQs
Do Money-Making Apps Work?
Yes, money-making apps work. However, earning potential with money-making apps is limited. It can make you some extra cash in your free time, but it won't make you millions or a full-time income.
Are Money-Making Apps Safe to Use?
Money-making apps are generally safe to use, but there are scams out there. Almost all money-making apps collect some form of data from the user, whether that is basic information or internet browsing habits.
It's best to be aware of how the app is using that data and how they keep the data secure.
How Do You Avoid Scam Apps?
To avoid scam apps, avoid any app that requires you to pay to access your money and pay attention to user reviews.
Especially pay attention to reviews on the Google Play Store and the iOS app store because the companies can't edit or delete the reviews.
How Do Money-Making Apps Make Money?
Money-making apps make money themself in a number of different ways.
Online survey companies sell data to third parties to improve their services and products, gig apps take a percentage of the money earned, and cash rewards shopping apps earn a commission for sending you to a retailer site.
What Money-Making Apps Pay Instantly?
Apps that pay instantly include Ibotta and Swagbucks because they offer to signup bonuses that can be redeemed fast. Other than signup bonuses, you do have to put in some work to get extra cash through these apps.
How Can I Get Cash Right Now?
You can grab some cash right now by pawning something you own, selling gift cards, selling spare clothes or electronics, or using apps like DoorDash, Instacart, etc.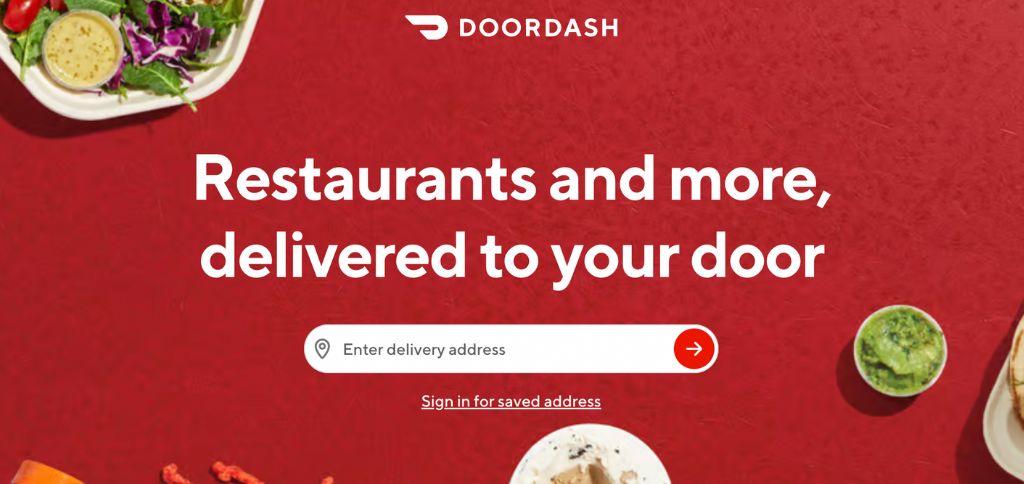 Can I Get Paid To Sleep?
Yes, you can get paid to sleep. Bedding companies often need nap reviews for their products, centers do sleep research, and companies that manufacture sleep aids may pay you to sleep.
Is Swagbucks Legitimate?
Yes, Swagbucks is legitimate. You can earn real money for completing simple tasks. Of course, it won't replace your full-time gig, but if you're looking for some extra cash, Swagbucks is a great option.
How Much Can I Earn From Swagbucks Daily?
Using Swagbucks, you can easily earn around five dollars extra per day or around $100 per month. They have lots of high-paying offers that also make it possible for you to make $100 or more daily; it all depends on the effort and time you have to put into the app.
Is Selling Stuff On Poshmark Worth It?
Selling on Poshmark can be worth it if you need some extra cash. As long as you have without significant flaws, you can make some decent cash from Poshmark. 
Is Ibotta Legitimate?
Yes, Ibotta is legitimate. Ibotta has a 4.8 out of 5-star rating on the app store and over 1.5 million reviews, and the Google Play Store has over 600,000 reviews with a 4.5 out of 5-star rating.
Conclusion
Plenty of apps claim they can help you make money easily, but you can never be sure which one is secure and reliable. However, there are quite a few apps you can count on to make money, and Upwork is the best among them.
Upwork is one of the largest freelance writing websites, with millions of gigs available daily. You can pitch yourself or start looking for jobs related to your niche, and you can be sure there is something for everyone.
Although it takes a portion of your income, they are ensuring you don't get scammed, and you can count on it to find gigs that will help you make money easily.
If you are looking for a reliable app that offers a lot of opportunities to grow your income, then you could check out Upwork and find the right match for yourself.
Our #1 Recommendation: Upwork