Due to substantial technological advancements over the past decade, and the dramatic increase in the number of businesses going online, opportunities to earn money remotely have become much more available.
There is also a much wider variety of the different things you can venture into. You just need to know what is available to you and what you'd be good at.
As I was interested in this topic as well, I've done a detailed survey to discover exactly how to make money online in the UK today. In this article, I'll be sharing everything you need to know about the wide range of options available to you.
1. Start Or Monetize A Blog
When it comes to writing about things you're passionate about or sharing your expertise, blogging is a great way to do that.
One advantage of starting your own blog is there are ways that you can use it to create online earning opportunities.
Next, we'll discuss some of the most popular methods that are used today to monetize blogs.
Affiliate Marketing
This is a great way to make money online. It is also a very popular way for bloggers to establish a stream of passive income. Affiliates usually join affiliate programs where they create an affiliate link for each product they're promoting and publish it on their blog.
These links are used by bloggers and website owners to sell products on behalf of existing companies where they can earn a commission on each sale.
Bloggers usually do affiliate marketing for products that are in line with their niche. If cleverly done, it can be a great way to earn cash.
Advertisements
This is another way to make passive income from your blog this is through PPC (pay-per-click) ads. This is where you make a small amount per user that clicks on the ads displayed on your blog.
Or you can negotiate with advertisers and business owners to promote their brands on your website as display ads. Using advertisements on your blog to make money is more fitting for those who have 10,000 or more web visits per day.
Email Marketing
Email marketing is a very popular method that online businesses and blog owners use to make money online.
This online business involves building a list of contacts by collecting your users' email addresses. One way to do this is to offer them a free resource. You can then use email marketing to promote your products or services to them.
Sell eBooks
People love great content. One great way to monetize your blog is by creating eBooks that you can sell online and that are in line with your niche. You can make good money with this.
You can then sell these eBooks using your blog or website. The higher the quality of the content you produce, the more money you'll make using this method.
Secure Sponsorships
This is another popular method bloggers use to make money. This involves being paid by a company to write content on your own blog to advertise their product or service to your audience.
Businesses use this method to expand their reach. Blog owners usually need to have a decent amount of traffic to start getting sponsorships.
2. Become A Web Developer
Getting a job as a web developer is a lucrative way to earn money. But it does require technical skills. If you're already in the field or have a degree in computer science, this is a great direction to go in.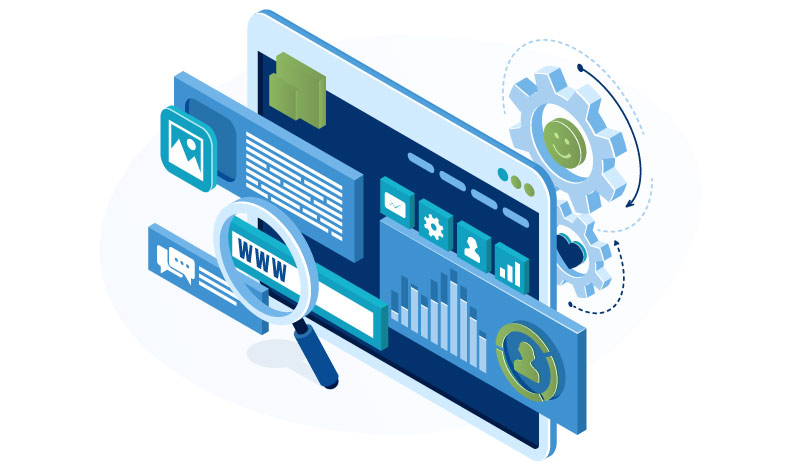 If you don't have experience but are tech-savvy, you can start by taking courses to familiarize yourself with the technical skills you need as a web developer.
Regardless of your experience, you'll want to explore the three main types of web developer fields to see which areas you're most interested in. Then you can expand your skills and aim to specialize in at least one of these areas.
Front-End Developer
This involves working on and developing the front end of websites and web applications.
Put differently, a front-end web developer is a website designer that builds the parts of the website or web application that you can see. They do this using HTML, CSS, and JavaScript code.
This is an in-demand job with plenty of online opportunities. You can also get into it easily by completing courses and doing some practice.
Back-End Developer
Back-end web developers are responsible for writing the code that processes data and performs actions that run web applications and websites.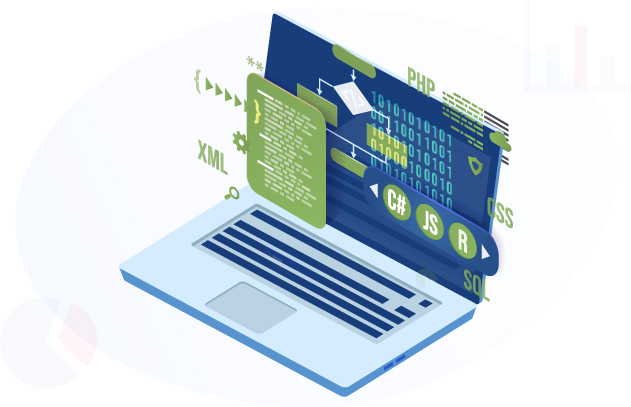 This means that their ultimate responsibility is to handle data storage and security as well as other served side functions that you can't see. This involves more technical knowledge and skill than front-end web development.
Full-Stack Developer
A full-stack web developer handles both the front and back end of web applications and websites. Instead of being niche-specific, full-stack developers understand a variety of skills needed to build an entire website or web application.
For example, they are likely to be skilled in database management and data entry, graphics, UI/UX management, and more.
The benefit of becoming a web developer is that you can earn money by joining a company, as a freelancer or you can even start your own business. The opportunities are endless.
3. Become A Copywriter
This is a fast-growing industry that offers lots of opportunities to work online and earn money. Both full-time and part-time. Here are the most popular fields to go into as a copywriter.
Creative Copywriter
Creative copywriters write catchy content, usually for marketing products or services or increasing user engagement such as web content, billboard advertisements, emails, and more.
If you enjoy writing cleverly and grabbing people's attention with words then this may be the route for you.
Digital Copywriter
Digital copywriters write copy for an online audience. One of the biggest tasks of digital copywriting is to write the content seen on web pages. This sort of writing involves writing persuasively but also accurately.
Marketing Copywriter
One of the biggest roles of marketing copywriters is to write content for email marketing. As a marketing copywriter, you need to have excellent communication and persuasive writing skills.
SEO Copywriter
An SEO copywriter writes in a way that helps content to rank better on popular search engines like Google.
This involves writing techniques and the use of keywords to create high-quality copy for websites and blogs.
Technical Copywriter
Technical copywriting involves writing copy for technical niches, like reference and product manuals. This usually involves having sound knowledge of technical or software products and services.
A popular way for technical copywriters to make money online is by blogging about the latest software and technology. This also goes well with affiliate marketing where you can earn extra money for promoting other companies' products in line with your niche.
4. Complete Paid Online Surveys
If you're looking for a way to make easy extra money, this is a good option.
It simply involves completing paid surveys and getting paid to do so.
Here are some of the most popular paid online survey sites in the UK to consider.
Opinion Panel
This is aimed at students and graduates between the ages of 16 and 30. All they need to do is sign up and complete surveys. This online survey site pays out £4 per survey completed.
I-Say
This is an online survey site owned by the global market research company, IPSOS. It gives participants the chance to earn points and then claim various rewards, including cash.
Y Live
This online survey platform allows you to earn around £12 per hour. They're well-known for some of the most interesting survey opportunities.
Swagbucks
This is one of the biggest online survey sites around. They have tons of surveys to choose from at varying rates. It also gives you the chance to earn more when you refer this to your friends.
5. Become A Youtuber
If you've got expertise in something that people are keen on or you're talented in one or more areas, this could be a great option for you. This method of making money involves starting a YouTube channel and using various strategies to gain followers.
According to Influencer Marketing Hub, on average, YouTube channels can make $18 per 1,000 ad views. Here are some of the steps to follow to get started as a YouTuber.
Choose A Niche
You need to know which direction you're going in. Creating content for a target audience without a niche would be near impossible.
This is usually based on your skills or talents. For example, you may be really great at DIY. You could start a YouTube channel that provides DIY tutorials.
Establish Your Channel Goal
The most successful YouTubers start with a goal in mind – or many. This helps you to know what you're working towards and where you need to be spending time and effort.
Perhaps one of your goals is to reach 10,000 views on your first video, for example. Or maybe it's to produce two videos/tutorials per week.
Brainstorm Content Ideas
Consider the different types of content that you can create and decide which you'll be best at doing. Examples include video tutorials, whiteboard videos, listicle videos, product reviews, etc.

A good way to do this is by watching YouTube videos from popular YouTubers and taking note of some of how they're presenting their content.
Develop A Content Schedule
Once you know what your channel will be about and the content you want to create, you'll need to put together a content schedule. This will help you to stay on track and create enough content for your YouTube channel.
Get The Right Equipment
Make sure you have the right equipment to create high-quality content. This will have a huge impact on the number of followers you get. Different niches require a different level of professionalism.
For example, if you want to make a YouTube channel about cooking, you'll need better video and audio quality as opposed to a channel about your surfing experiences which would more than likely require a sports camera or drone.
Upload And Learn From Your First Video
As you progress, you'll learn from your previous content. Reflect on your first video and each one after that. Reflect on the feedback you've received from your viewers. Look for opportunities to improve and expand your skills.
6. Get A Job In Proofreading
When it comes to making money online, proofreading is a popular choice. It's a great option for anyone who has strong skills in the English language.
This could be a university graduate looking to earn extra cash. Or it could be someone who wants to earn a living. Next, we'll discuss some of the most popular ways to make money online with proofreading.
Become A Transcriptionist
When it comes to the different ways to make money online, transcription is a popular option. This work entails transcribing audio to text.
You can also become a transcript proofreader when you correct transcripts that have been transcribed using AI platforms like Rev.com.
Many of these platforms also hire transcriptionists, including Rev.
Print Media Proofreading
This is the most commonly known type of proofreading job. This involves proofreading any printed media before it is published either online or physically like magazines, news reports, and so on.
Academic Proofreading
This is a job that involves proofreading academic work, such as a thesis or a journal before its published. Cambridge Proofreading is an example of a company that hires online academic proofreaders.
Business Proofreading
Just like other proofreading jobs, this involves picking up on punctuation and grammar errors but only for business purposes.
This could mean proofreading a business plan or proposal or even a presentation.
Platforms like Upwork are good places to find this type of work.
Translation Editing
With more than 7,100 languages existing across the globe, translation editing is a sought-after skill. This requires skill and fluency in two or more languages.
You could proofread anything that involves the written translation from one language to another. Again, Upwork or similar platforms are a great place to find this kind of work.
7. Become a Freelance Writer
While copywriting and freelance writing can be similar and overlap in many areas, freelance writers tend to deal with a wider variety of topics and writing niches.
For example, you might have a client who you write blog posts for and another who you write research reports for. We'll cover the most well-known freelance writing fields next.
Web Content Writer
Freelance writers often get work writing content for websites.
This type of work involves learning about different types of niches and writing convincing and high-quality material on them.
This means that being a web content writer requires skills in web research.
Technical Writer
This involves writing about niches or areas that require a particular skill.
Being a technical writer means making difficult and detailed content easier for readers to understand.
This could be in the form of blogs, user guides, manuals, etc.
Business Writer
A freelance writer in this field writes about business topics including finance, human resources, accounting, leadership and so much more.
It could involve writing a business proposal or a news report on the impact of the rising inflation rate on businesses.
News Report Writer
This type of writing involves having research skills and keeping up-to-date with current trends. There are many online news websites today that publish content around developments that are happening in the world today.
Instructional Writer
This involves writing textbooks, manuals, curriculums, or any content for educational purposes. There's a wide range of options when it comes to being an instructional writer.
But this type of job is usually more suitable for those who have some sort of educational background or who are qualified in an academic field, like Mathematics or medicine.
Ghostwriter
Ghostwriting involves writing content on behalf of someone else where they pay you for copyrights and they publish this content as their own. This is quite a popular field nowadays and you can find work in various niches as a ghostwriter.
Blog Writer
Since blog writing is extremely useful for SEO rankings, most online businesses and websites have one. To rank well, you need to post a few blogs a week at a minimum. This means there are tons of companies looking to hire blog writers.
8. Start Trading Online
This is an online opportunity that allows you to earn passive income or to make money consistently.
It works by investing in the stock market and cleverly analyzing daily – even hourly trends and making predictions on where to invest and for how long.
Online trading is also growing in popularity since it has become much easier to do.
If you have strong skills in business or finance and are quite analytical, this could be a good option for you. It takes a lot of learning and discernment, but if you do it right, you can earn well.
You can also use tools like Tradingview to help you become a successful online trader.
9. Offer Online Bookkeeping
Any existing business today has a financial aspect of things and bigger businesses almost always require bookkeeping services. If you have skills in accountancy or bookkeeping, this is a legit way to work and make money online.
The benefit of going into this field is you could do this as a freelancer, work for a company that provides these services to clients or you could start your own company.
10. Become a Virtual Assistant
One of the benefits of the online realm is that businesses no longer have to pay to have an in-office receptionist handle daily tasks. Many are now hiring virtual assistants to manage tasks remotely. This type of role is growing fast.
Also, different companies have different requirements so you could land a full-time, part-time, or flexi-time job as a virtual assistant.
11. Start a Domain Reseller Business
This is not as easy as some of the other opportunities we've discussed so far.
But it can be a way to earn a passive income which that can grow substantially over time.
To become a domain reseller, you'll need to purchase bulk domain names from a registrar – this is usually the most costly part.
You can then resell them and one way to do this is by having your own domain reseller website. It's important to remember that the initial purchasing of the domain names will be a lot lower in the first year.
Registrars usually charge a lot more to renew domains for a second year. So you'd want to make sure you sell enough to make a decent profit within your first year in business.
12. Start an Ecommerce Store
This is a great way to make money online and involves having your own business or brand. There are also many platforms today that make starting up an eCommerce store or your website for eCommerce easy.
There are different business models when it comes to eCommerce. We'll discuss them here.
Start Dropshipping
This is a popular business model because it is low-risk, involves much lower start-up costs than brick and mortar stores, and is easy to set up. Dropshipping involves buying products from wholesalers or suppliers and selling them as your own.
But, you don't handle the shipping process. You are mostly responsible for marketing and customer support.
Subscription
The subscription-based eCommerce business model involves offering a product or service that people need on an ongoing basis.
You can offer your customers daily, weekly or monthly subscriptions.
White Labeling
Unlike dropshipping, this business model involves selling another company's product as your own at a marked-up rate.
And then paying this company at their retail rate and making a profit from the sale.
For example, if you start a website building service, you outsource the work to another company that agrees with the white labeling approach.
When the customer pays your company, you pay the cost to the outsourced company and take your cut from the marked-up price.
Wholesaling
Wholesalers sell products in bulk to other businesses who intend to sell them in the retail market. This involves being the middleman and negotiating low prices from distributors and selling them to retailers.
There are popular platforms that support most of these eCommerce business models like Shopify, for example.
13. Get Paid to Test Websites and Apps
This is a good opportunity to make money online if you've got technical skills in web development but want to explore something more creative.
This job involves reviewing websites and apps to pick up bugs and errors. When you review websites or apps, you're testing things like user-friendliness as well as how well they do when it comes to their functionality, accessibility, and performance.
You can apply to do this for websites that offer this function or you could get a job with a company that requires continuous website and app testing.
Checkealos is an example of a popular online company that pays people to test out websites.
14. Create and Sell Courses Online
If you've got a sought-after talent or skill, you can easily make money online by online tutoring or turning this into an online course. You could either sell your course through your website or you could use a course creation platform like Thinkific.
This can be an extremely lucrative field to go into if you invest time in producing quality courses that people are interested in.
15. Start A Photography Website
There are so many completely legal ways to earn money as a photographer.
And there are also methods to earn money online.
One great way to do this is to start your website or portfolio to gain followers.
Like with bloggers, there are ways to make money from your work.
One way to do this is to sell your photographs. This means you would be selling stock photography. Stock photos are constantly sought-after by web developers, content creators, global businesses, and more.
It is often recommended that you sell your images to a third-party stock photo website like Shutterstock.
16. Sell An Online Coaching Service
When it comes to earning money online, selling online coaching is a good option. This is especially good for anyone who is certified or highly skilled in an area that people want to learn about.
For example, if you are a life coach, you could offer coaching services online to a global market. And if you're a skilled personal trainer, you could offer coaching sessions on how to get fit the healthy way.
You could do this by using platforms that support these business models or by creating your own website. Sometimes you can also join a brand or company and coach under them.
This is also something you can offer in your free time. Like if you work at an in-person gym but want to expand your reach.
You can use platforms like CoachAccountable to deliver your coaching services.
17. Become A Social Media Manager
Social media plays a huge role in businesses today. But it also takes a certain degree of skill to manage effectively. Because of this, many businesses hire social media managers to optimize and handle their social media accounts.
This usually involves managing social media posts, responding to followers, using tactics to increase followers and ads, and strategies to increase sales using social media platforms.
Some social media managers are also responsible for creating the content. This job, therefore, requires you to have sound knowledge of social media platforms and marketing strategies.
Most social media managers have a BA degree in marketing or a related field but anyone can get started by watching YouTube videos and taking courses online.
18. Work As An Online Tutor
For years now, this has been a booming field and has offered ways for many teachers to earn money online. The most popular method is to join a Chinese online English tutoring company where you teach English to Chinese students.
Most of these companies require teachers to have a degree and TEFL certificate. Many teachers do this as a way to earn extra money online. But it can also be a fully-fledged career if you're good at it.
This is not the only way to do this, you can also start your own website where you have your own business. You can then offer online English lessons to different ethnicities and age groups.
VIPKid is an example of one of the best online English teaching companies to work for. They offer high pay rates and stable classes.
Frequently Asked Questions (FAQs)
How To Earn An Extra £1,000 Per Month?
You can earn an extra £1,000 writing, doing transcription work, trading online, teaching English online, starting a blog, and more.
How Can I Make Quick Cash In The UK?
You can make quick cash in the UK by completing online paid surveys, earning cash by installing apps on your phone and testing them, using Ziglu to get £5 cash for buying £1 of cryptocurrency, or getting free shares of up to $180 using Stake.
Ready To Make Money Working From Home? 
You may have realized that the opportunities to work from home and earn extra money online are endless.
Whether you're looking to get into something creative like becoming a YouTuber, starting a photography website, or you're interested in a more technical field like web development, there's something for you.
When it comes to getting started, remember to do your research first. Then consider your skills and talents and upskill yourself in your field of choice.
To learn more about how to get started making income from affiliate marketing take a look at our free training to learn about the basics of affiliate marketing as well as more advanced strategies like how to buy and flip websites for profit.