You don't have to be a famous artist in order to make a living from your drawings.
There are many ways to make money from your physical and digital drawings.
Whenever I thought I'd seen it all in the digital space, a new opportunity suddenly comes up that didn't exist in the recent past. And it never ceases to surprise you. 
Creating great images can engage viewers in a powerful way, and when you can grab the attention of an audience, there lies a chance to make a lot of money.
Whether you are wanting to freelance, find a job, or start a business, you can use your drawings to make a profit.
Is There a Need for Artist Drawings in 2023?
Not long ago, the options to make money as an artist seemed narrow. 
There were very few paths for an artist to take.
It used to be a feast or famine for artists, where they either had to make it big with a professional art studio and gallery or struggle to get attention and stay in relative obscurity.
With the invention of the internet, everything changed for aspiring artists.
It became clear that websites required not only good text but also appealing graphics to be effective.
It turned out that businesses were willing to pay a lot of money to create quality websites because they increased sales and credibility.
Demand has only increased since the invention of tablets and smartphones, where most internet browsers are mobile browsers.
The need for digital art has spawned the rise of new job positions, such as graphic designers, visual designers for games and mobile apps, and art directors.
Many of these positions have great salaries but also hold opportunities to build your own business or freelance.
Whether you are looking to make studio art, business murals, or digital visuals, the demand for drawings remains high.
Digital vs Physical Drawings
Digital art is created using computer software such as Photoshop or Procreate, while physical drawings are created using traditional materials such as pencils or pens on paper. 
Digital drawings offer more flexibility and can be easily edited and shared, while physical drawings may require more care to preserve and may need to be scanned or photographed in order to be shared digitally. 
Below, you'll find out the advantages of each and what will best suit your goals and preferences.
Advantages of Traditional Art
Many artists the tactic and immersive experience when creating traditional art. Many artists value the connection to the materials they use.
While digital art can be printed, my buyers appreciate the tangible result of a traditional painting. It can be hung on a wall, placed on a shelf, or given as a gift, providing a sense of accomplishment and pride in the finished piece.
Many people perceive physical art as more authentic or genuine. If you choose to make money in the fine art field, you are going to have an easier time with traditional mediums.
Physical art does not rely on technology, and as such can be enjoyed and appreciated for years to come, regardless of advances in technology.
Digital Art Advantages
Digital artwork continues to grow and evolve along with the evolution of internet platforms. 
High-salary drawing positions are available in the entertainment, marketing and advertising industries.
Here are some of the reasons why digital art is hugely popular among artists
Easy Corrections
Making mistakes or changing large portions of creative work is far easier on a digital program than on a physical piece of paper.
That removes pressure on artists, especially if they need to pump out a fair amount of volume with their drawings.
Modern art software may not have the same feeling as paper, but it holds the advantage of helping artists be more efficient.
No Art Supplies
Developing a professional art studio can get expensive fast.
The regular costs to get production up and going are costly.  
Renting studio space can get very expensive as well, and the ongoing costs of traditional art supplies can add up.
With digital drawing, you can accomplish most jobs from your home with a computer and a drawing tablet or screen.
Easy Clean-Up
Digital art doesn't require a physical studio or a dedicated area of your home.
Part of running an effective business is managing the time it takes to set up, take down, and clean up can be time-consuming. 
Between the mess and the time consumption, digital art production is an enticing path.
Sharing and Distribution
Digital art can be easily shared via email, or on social media. 
This makes it easier for collaboration with an online team and quick communication across different creative departments.
It also makes it easier for artists to reach a wider audience and share their work with others on social media.
What You Need to Get Started
Equipment
If you plan to create physical art products, you'll need the pencils, easels, canvas, and paints traditional artists use.
Making money online with digital products requires a computer and some digital art hardware, such as screens or tablets built for artists. 
Software
The software you use is vital to making professional art, particularly with digital products.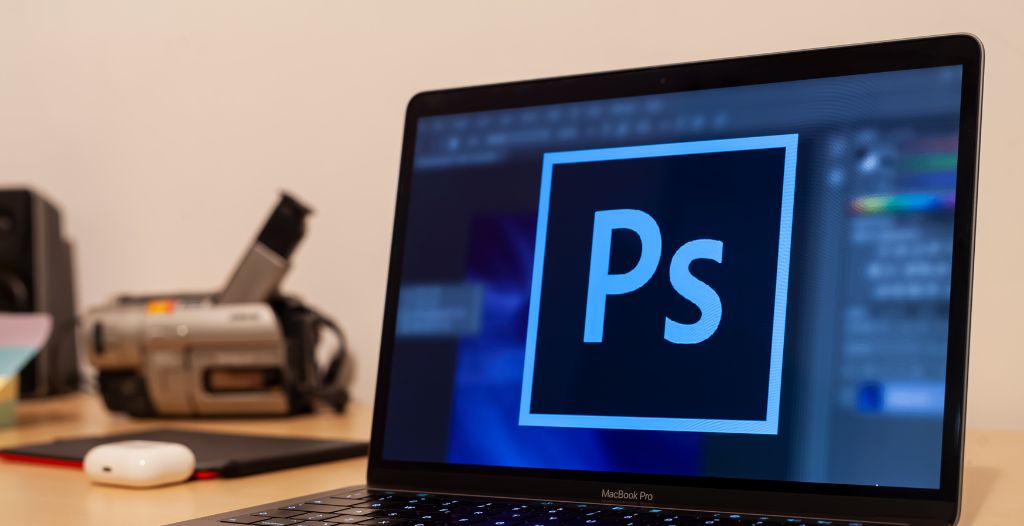 The best software is going to be specific to your artistic needs.
Here are some of the best software products for artists:
Adobe Photoshop

Adobe Illustrator

Adobe Fresco

ArtRage

Procreate

Corel Painter 2022

CorelDRAW

Affinity Photo

MediBang Paint Pro

Ibis Paint

Clip Studio Paint Pro

Rebelle 4
Portfolio
In this digital age, making a portfolio is easier than ever and can be done for free.
You can create a website or an online portfolio through Google Drive to showcase your work.
Preparing a portfolio to show is vital if you are looking to land a job for a staff position or a freelancer.
Take the time to present your best work and what would be most valuable for prospective employers and clients. 
How to Make Money Drawing 
1. Sell Your Drawings
The internet has revolutionized how artists can market themselves and make money drawing. With many online art galleries popping up each day, maybe you'd like to try your hand in this business as well. 
Not, only can you promote your creative work at art fairs, swap meets, galleries, and art shows, but many online marketplaces allow you to share your artwork in front of thousands of potential buyers. You can make a lot of money drawing online.
In addition, many social media channels like Facebook, Instagram, Pinterest, TikTok, and Meetup enable artists to get more exposure regardless if they make physical or digital products. And the best part is that you can also turn your drawings into a digital product that you can print on demand. 
2. Sell Your Art as an NFT
An NFT, or non-fungible token, is a digital asset representing ownership of a unique piece of digital art.
NFTs are a relatively new way of selling art and are best suited to artists with a portfolio of digital art and an existing follower base. 
If you're interested in selling your art as an NFT, here are some steps you can follow:
Choose your platform:

Several platforms allow you to sell your art as an NFT, such as OpenSea, Magic Eden, and Nifty Gateway. Each platform has its own fees, features, and requirements, so it's essential to do your research and choose the one that best suits your needs.

Create your NFT:

Once you've chosen a platform, you'll need to create your NFT. This typically involves uploading your artwork, adding metadata such as a title, description, and artist name, then setting the price. Some platforms may also allow you to add additional features, such as a video or audio component, to your NFT artwork.

Promote your NFT:

Once your NFT is live, you'll need to promote it to reach potential buyers. While each platform will have its own audience, you should use social media, email marketing, and other online marketing techniques to promote your NFT further and drive traffic to your sales page.

Complete the sale:

When someone purchases your NFT, the platform will handle the payment and transfer of ownership to the buyer. You'll receive the agreed-upon amount minus any fees or commissions, and the buyer will receive the digital asset.
3. Create Logos and Branding Material
You can also make money drawing by using your creative skills and offering services as a freelance graphic designer or by starting your own graphic design business. You could also offer print-on-demand services alongside. Art prints are very popular these days. 
According to Payscale.com, the average graphic designer makes $48,012. More senior designers can have an average salary of over $100k. 
To create logos, art prints, and branding material, you'll need to have a strong understanding of design principles and be proficient in design software such as Adobe Illustrator.
You'll need to showcase your skills, attract potential clients through your online store, create a portfolio of your work and be able to print on demand. This can include logos and branding material you've created for past clients or for personal projects.
To land clients and make money drawing, you'll need to market your services to potential customers. This can involve networking with other professionals and promoting your services and portfolio through social media and other online channels such as LinkedIn. You should also create an online store where you will sell drawings online or your courses and services. 
4. Teach In-person Classes
Teaching classes to willing students is a rewarding experience and another way to make money drawing. 
Typically you're required to have a related bachelor's degree and a teaching license. However, many schools and colleges will take you on purely based on your skillset, experience as an artist and your ideas for marketing your drawing services.
You can also take up private art tutoring. If you pick this route, it is up to you to build your classes and market your services to find students that will pay to be taught by you.
5. Create Online Drawing Courses
You don't necessarily need to only sell drawings online. Creating online courses outside of traditional colleges has grown in popularity.
This growth is because these classes are typically on-demand, are shorter than class semesters, get straight to the practical applications, and cost much less than college courses.
Many platforms allow you to create and sell online courses, such as Udemy, Teachable, and Skillshare. Choose a platform that meets your needs and budget, and offers the features you need to deliver your courses, such as video hosting and student interaction.
It will be up to you to build the curriculum, set the price, and market it to the public. 
This is an excellent option to generate revenue from your own website and work if you already have an audience or can grow a following.
6. Illustrate for Books, Comics, and Cartoons
To illustrate for books, comics, and cartoons or offer print-on-demand services and make money drawing this way you'll need strong drawing skills and be proficient in art software such as Adobe Illustrator or Photoshop. 
If you are new to book illustration or comics, you may want to study the work of other illustrators in these industries and take classes or workshops to improve your skills. They are very competitive industries. And you'll have to figure out a way to print on demand if your campaign turns out more successful than you expected.
To showcase your skills and attract potential clients, you'll need to create a portfolio of your work. This can include illustrations you've created for past projects or personal projects. 
You'll then need to reach out to publishing companies, pitch your work to comics or book publishers, or use platforms like Upwork or Fiverr to find freelance work.
7. Affiliate Marketing
If you can engage and grow an audience on your own website and social media accounts, then you have another opportunity to earn money online through affiliate marketing.
Affiliate links are when you partner up with established businesses and you get a unique link that you can use to send traffic to their website.
Each time someone makes a purchase through the links that you've posted, you earn a cut of the profit.
Suppose you already have an audience through social media platforms. In that case, you can add affiliate income as an additional income stream on top of your services and merchandise.
You can replicate this process as many times as you desire, which has the potential to develop into some good money.
Think about signing up for affiliate programs related to your expertise and forming an authoritative voice that is trustworthy and influential to your audience.
If you're looking to learn more about the basics of affiliate marketing and how it works there is a beginners guide to help get you started. 
Ready To Make Money Drawing Online?
When considering ways to make money through drawing, you want to open your eyes beyond the traditional methods of the past.
You can still draw by hand and sell your work piece by piece, but that is just one of the many options.
Art professionals and digital drawings are needed to help influence audiences to support businesses.
New NFTs and affiliate marketing platforms have created lucrative opportunities that have never been available.
By following the steps above and putting in the time and effort to multiply income streams, you can make a living online from your drawing and art expertise.