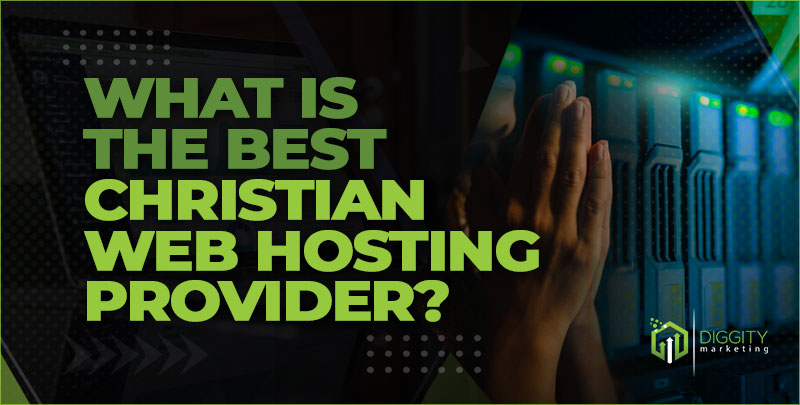 As a digital expert with experience in assisting faith-driven organizations and businesses, I understand the importance of aligning online practices with religious beliefs. Ensuring that your website data is stored on servers that respect your values and avoid promoting conflicting content is crucial.
With my expertise in web hosting and commitment to serving the needs of the Christian community, I have carefully evaluated numerous hosting providers to compile a guide tailored specifically for churches, Christian charities, and faith-driven business owners.
So today we will introduce you to the top Christian web hosts, ensuring your online presence is in harmony with your spiritual principles and values.
Best Options for Christian Web Hosting Compared
The list below provides an overview of the best Christian web hosting companies. Some of these web hosts highlight their religious beliefs. Others may not advertise their Christian values, but their good works align with Christian tenets.
Specializes in WordPress and WooCommerce hosting.
Use coupon MATT90 to get 90% off your first month
Shared, Virtual Private Servers, Dedicated, WooCommerce hosting, Cloud.
Shared, Virtual Private Servers, Dedicated, WooCommerce hosting, Cloud.
1. WPX Hosting (

Editor's Choice

)
Although not outwardly religious, WPX is a fantastic hosting company. They combine excellent services and technical skills with an amazing charity program and great hosting plans.
Quick Facts
Hosting Type: WooCommerce and WordPress hosting specialists
Page Load Time: 5/5
Uptime: 99.95%
Support Rating: 5/5
Cost: Packages from $20 a month
Disk Space: 10GB to 40GB
What We Like
Fast customer service
Free daily website backups
Free SSL certification to boost your online security
30-day money-back guarantee if you don't like the service
WPX Cloud CDN, so you can get website visitors from all around the world, and they won't have slow page loading
Unlimited email accounts
Overview
With all of the advantages of WPX, the only slight issue is that there are cheaper options. However, none provide the features that come as standard with WPX, though.
For what you get, WPX is an affordable church website hosting provider. You get great customer service, your site is stored on fast servers, and you get access to a free CDN. You can also secure a 90% discount on the first month if you try out the service by clicking the link below.
(90% off the first month with coupon MATT90)
---
2. SiteGround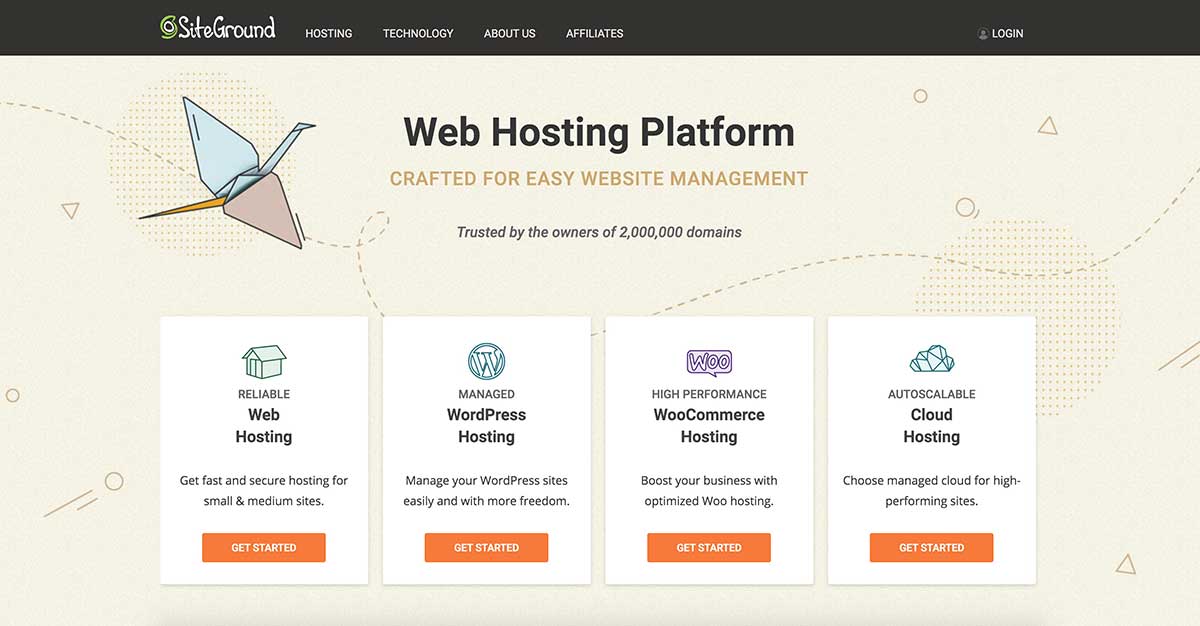 SiteGround is very well-respected in the tech industry. They provide a good level of service, and the prices are kept low.
Quick Facts
Hosting Type: Shared, WooCommerce, WordPress, Cloud, and Reseller
Page Load Time: 4.5/5
Uptime: 99.99%
Support rating: 4.9/5
Cost: Packages start at $23.99 a month
Disk Space: 10GB to 40GB
What We Like
Wide range of ways that your customers can make payments
Easy to use dashboard
Very fast servers, and you can choose where your data is stored so you can target specific audiences
24/7 customer help and various contact methods
Free online security with your SSL
Overview
For a secular company, SiteGround is a great choice. They provide a good service, including on the basic hosting plan.
The company does do charitable work, which should align with your Christian values.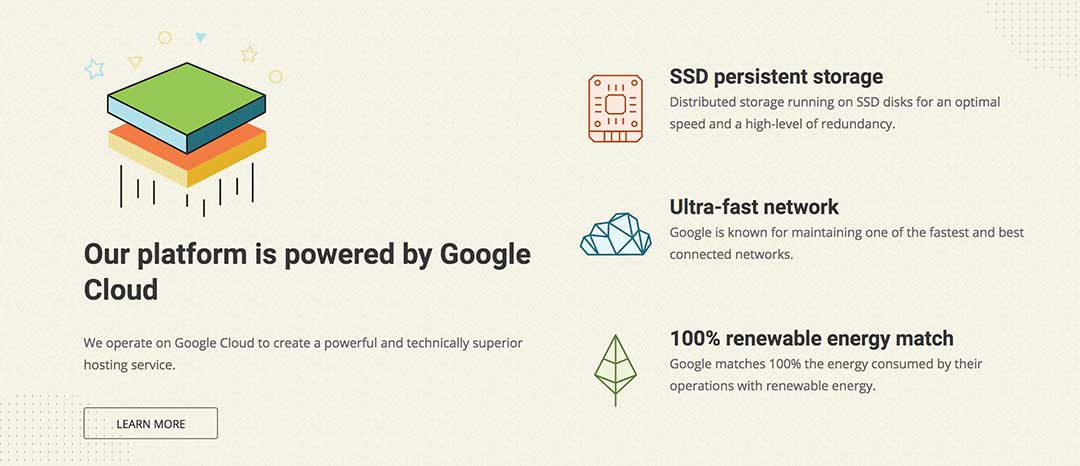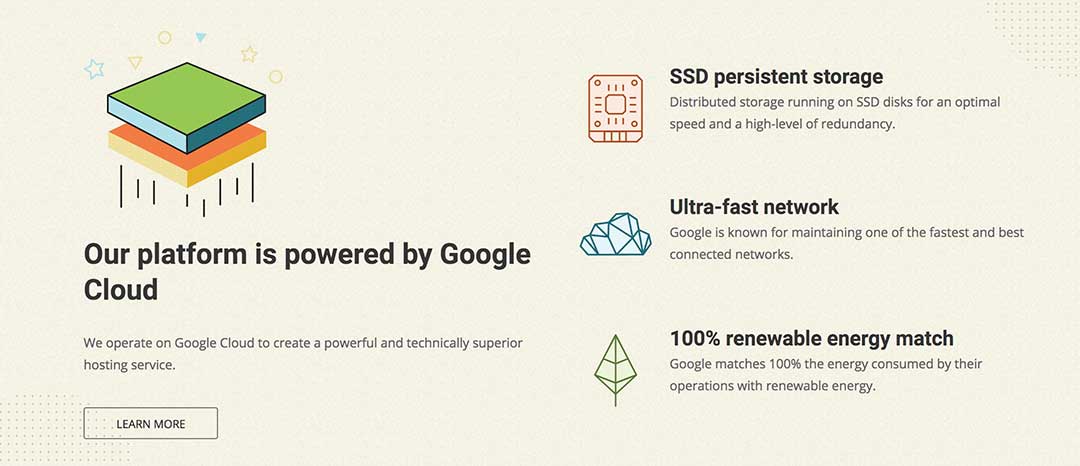 Every SiteGround employee can choose a foundation or nonprofit that SiteGround then gives free hosting to for life. They also run events where communities, some Christian, come together to build free websites for local businesses.
You can get 60% off SiteGround if you're interested in giving their hosting a spin.
---
3. HostGator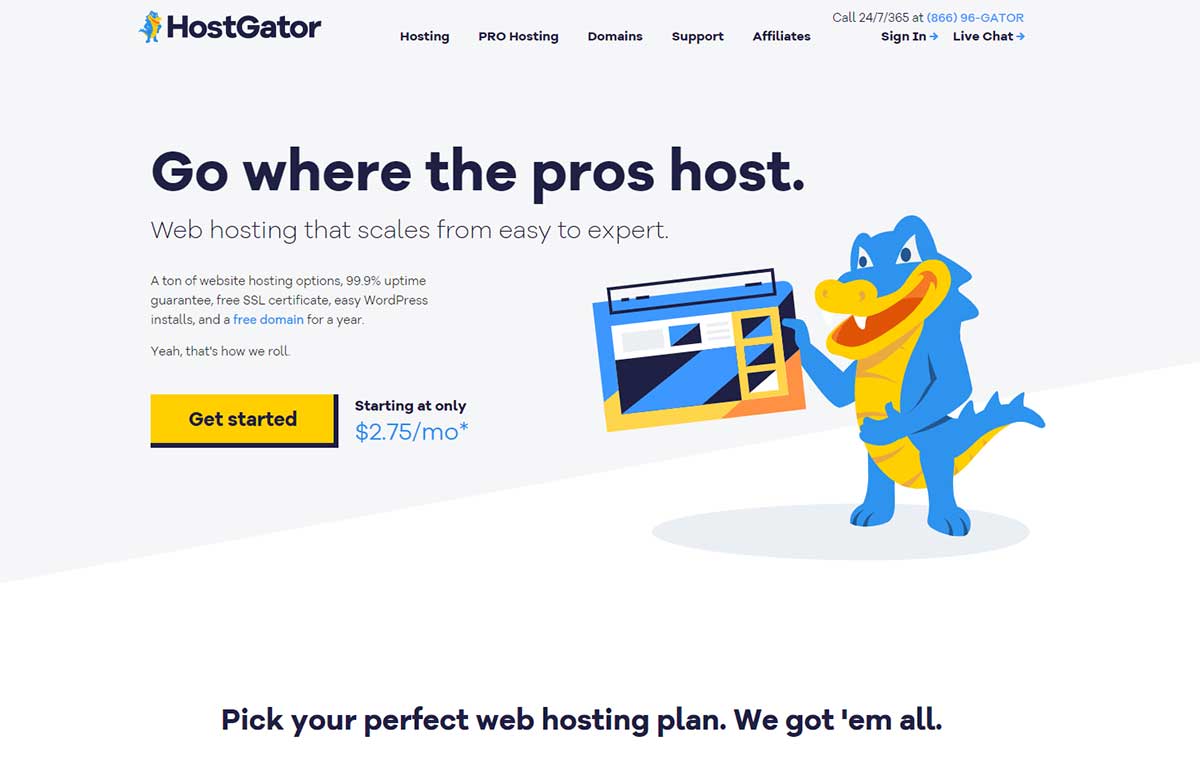 HostGator is one of the cheapest church web hosting companies around. Perfect for those on a budget, but you have to be aware of the high renewal prices.
Quick Facts
Hosting Type: Shared, Managed WordPress hosting, Cloud, VPS, Dedicated,
Page Load Time: 4/5
Uptime: 99.95%
Support rating: 4.5/5
Cost: Packages start at $2.75 a month
Disk Space: 3.5GB to 200GB
What We Like
An uptime guarantee of 99.95%
Free transfer to their servers
The user interface is very easy to use and offers straightforward navigation
Unlimited storage
Overview
One of the most well-known hosting companies, HostGator, does have issues. Renewal prices, for example, with domain registration, can increase. They also have support issues, especially with technical support. The response time can often leave you waiting around for an hour.
The unlimited storage is useful. Smaller church web hosting companies that don't mind losing out on basic features if they can spend less money should check out HostGator web hosting.
They do some great outreach work, though, so they should align with your Christian faith. They donate heavily to the Code2College initiative[1]. This helps low-income and minority college students learn how to break into STEM majors and careers.
---
4. Christian Web Host
Christian Web Host is one of the most popular Christian-run hosting companies. It's a small company, so it doesn't offer the same level of service as the bigger companies.
Quick Facts
Hosting Type: Shared hosting, VPS hosting
Page Load Time: 4.5/5
Uptime: 99.99%
Support rating: 3/5
Cost: Packages start at $8.23 a month
Disk Space: 100GB to 200GB
What We Like
Access to an SSL certification
Ability to register a domain name that ends with .church, .net, .com, or .org
Secure servers with SSH (although not on the cheap hosting packages)
Email hosting and email accounts
Overview
This is the obvious option if you're looking for specifically Christian web hosting companies. The domain name choice is a good feature. Unfortunately, they do have issues. The costs can rise quickly, costing you money. Page load speeds aren't that great, either.
The customer support isn't bad, but you are limited to telephone support, and only during the week. Still, if you want a Christian host, the business fits the bill.
---
5. Bluehost
Bluehost offers a basic plan that is very low-cost. However, it has a controversial history that may make it unsuitable for Christian businesses and organizations.
Quick Facts
Hosting Type: WordPress, Shared, Cloud, VPS, Dedicated, WooCommerce
Page Load Time: 3.5/5
Uptime: 99.98%
Support rating: 3/5
Cost: Packages start at $6.95 a month
Disk Space: 100GB and Unlimited
What We Like
Preinstalled SEO, site monitoring, and security tools
The option to have a personal IP
A free website domain name and access to a website builder
Unmetered bandwidth, so it doesn't matter if you have spikes in your business, charity, company, or personal site traffic
Overview
The main issue with Bluehost is that it starts cheap and becomes expensive. Some upgrades and add-ons are extremely expensive to install. They don't offer free site migration, so you'll have to pay to move to Bluehost.
It's a good all-rounder, but it's got a history that makes it possibly unsuitable for Christian hosting. Bluehost has seen quite a lot of controversy over the years, so think hard before signing up with them.
They have many positives, so they're worth taking a closer look at, especially if your budget is tight.
---
What Is Christian Web Hosting?
A Christian web hosting company is a business that provides a service that aligns with your beliefs. That means a hosting company that doesn't host pornography or other objectionable material on their servers.
Some web hosting companies publicize their Christian beliefs. However, they are often either expensive or don't provide a great service.
Many church web hosting companies don't base their business operations on a set of religious beliefs but provide great services that align with your ideals.
---
What Should You Look for in a Christian Hosting?
As well as choosing a company that does good charity work and outreach, you need to get the technical side of things right.
You need to ensure that the Christian web hosting services you choose provide your organization with the basics, such as an easy-to-use user interface, fast loading speeds, limited downtime, and a robust support system.
When you're choosing Christian web hosting services, here are the key factors to pay attention to.
1. Your Content Management System
Think about how you built your existing website. Do you run a website for a church that you built with a website builder? Is your organization a Christian charity that uses Shopify or WordPress as a selling platform?
This is your content management system (CMS), and it refers to how you've built your website.
Some platforms are designed around specific CMS platforms. WPX, for example, specializes in WordPress. If you use that CMS, it makes sense to go with a specialist. They'll provide better levels of customer support.
Other web hosting companies provide support for multiple platforms. That lack of specialization can result in longer wait times to get customer service issues fixed.
Moreover, the servers might not be optimized for your CMS. That can lead to slower site load times. Be sure to double-check before signing on.
2. Affordable Pricing vs Quality
Make sure that you're not overspending on your Christian web hosting company and Christian web hosting services. Services range from low-cost, such as HostGator, to the incredibly expensive, such as SiteGrounds top-tier plans.
Know how much you're willing to pay for your Christian web host without compromising on the technical aspects and your core values. That's going to mean striking the right balance.
With hosting, you get what you pay for. You may have to pay more to get reliability. There are many low-cost hosting companies available, with BlueHost being perhaps the most well-known for low costs.
Unfortunately, those low prices often provide you with very little in the way of basic features.
Don't overlook the ongoing cost of your host, and always check the renewal price. This can take you by surprise if you're not careful, especially on hosts like HostGator, where they will drastically increase the prices on renewal.
3. Fast Server
It's frustrating for you and your customers or parishioners to experience slow-loading websites. Data transfer needs to be fast at all times.
Your service needs to provide fast page loading times. Ideally, you want a Christian web host that comes with a free CDN. CDN stands for Content Delivery Network.
A CDN is a network of servers that are distributed in a range of different countries. This means that you can guarantee fast page loading speeds 24/7 wherever your customers are geographically based.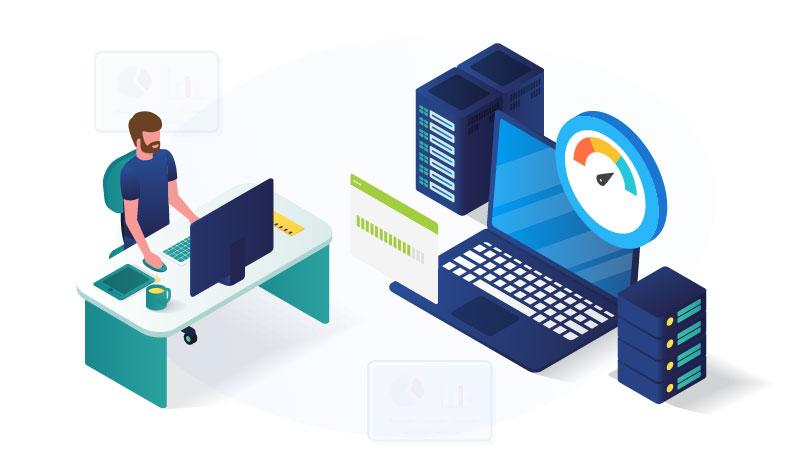 Page speed is critical if you're selling online or you run a church website. If it takes longer than three seconds for your pages to load then, people will head elsewhere. Google also prefers to show faster sites in search results.
Some hosts offer faster page speeds if you're using a specific website builder. For example, because WPX is optimized for WordPress, you are able to get faster speeds.
Always consider your platforms when looking at hosting companies.
4. Good Customer Response
If you choose to work with Christian web hosting companies that don't have good customer support, you can run into problems. You need a team that can help you if your site gets hacked or your site goes offline.
Look at the different ways your host allows you to contact the support team. Some have chat boxes available 24/7, while others use a ticketing system.
Phone support can be extremely valuable, especially in an emergency. Not all hosting services offer telephone support, though.
Almost all web platforms say that they offer excellent customer support. That's not always true. Look at some customer reviews and look at complaints. While some complaints may be exaggerated due to frustration, reviews can be very useful.
5. Choosing Christian Web Host That isn't Outwardly Christian
Choosing a Christian web hosting company doesn't mean compromising on price or technical capabilities. You do need to be careful, though, and do your research when picking a Christian web host.
Some hosts don't screen the types of websites that they store on their servers. Some will target businesses that have a non-Christian agenda.
On those servers, your church website data may be stored next to adult-based websites or a hateful domain that spreads dangerous dogma.
Look for a company that, although not expressly Christian faith-based, mirrors the teachings of Jesus. These are the ones that donate to charities, have set up their non-profits, and help those in need.
Almost all of the hosting companies we've listed here, including WPX, SiteGround, and HostGator, have outreach programs.
If you decide to use a Christian web host companies, you're going to need to prepare for limitations. The price will often be higher, and the choice of your church website builder will impact the ease of use.
In most cases, you're going to be better off using a host that balances tech features, price, and good charity work.
---
Which Christian Web Hosting Service Do We Recommend?
Without any doubt, WPX is the best company for Christians. The company has strong morals and operates like a good Christian company. It offers reliability and a price that suits all budgets. The CDN comes as standard, even with the most basic plan.
WPX has the best balance of cost and speed. If you want your church website to be good, WPX is the choice for you. The customer help team is impossible to beat too. If you ever have any problem with your church website, the team will respond quickly to help you resolve it.
Their core values make this business the host that many Christians are already using. And you'll want it for your church website too.
From top security to the 30-day money-back guarantee, WPX is the best Christian web hosting company.
Our #1 Recommendation: WPX Hosting
Use coupon MATT90 to get 90% off your first month