Over time, enterprise SEO has proven fundamental to executing multiple organic programs to meet the evolving needs of large organizations that wish to scale in growth and performance.
Enterprise SEO solutions are vital because they can provide the advanced skills and management needed to execute enterprise search engine optimization successfully.
As an SEO expert with years of experience helping organizations maintain the best SEO practices, I will reveal everything you need to know about the top enterprise SEO software and how it can benefit your business.
10 Best Enterprise SEO Tools
1. Semrush (

Editor's Choice

)
Semrush is an all-in-one SEO suite with all the tools you need to take your SEO campaigns and content marketing to the next level.
This platform lets you focus on multiple areas of interest, such as social media management, paid advertising, and market analysis.
Should your interest be solely in SEO, Semrush has over 28 tools that cut across different aspects, such as link building, rank tracking, and keyword research, all available for you to use.
When I used the Semrush keyword magic tool, I discovered new ranking opportunities with millions of ideas for a single keyword, which helped me immensely in carrying out a successful SEO campaign.
Pros
Great visuals

SEO reports

Monitors traffic analytics

Offers excellent value for money
Cons
Not suitable for beginners.
Our Rating
Performance: 5
Security: 4.5
Customer support: 4.9
Pricing: 4.8
---
2. SE Ranking
SE Ranking is one of the best enterprise SEO tools with everything you need. It suits enterprises, agencies, and small and medium-sized businesses.
This platform is highly beneficial since it can help you collect the right keywords for SEO by expanding your keyword list and analyzing each keyword.
It can also tell you how your pages rank for target keywords and help you know your competitors' strategies.
After using SE Ranking, I realized it helped boost my client's growth, and I could get accurate keyword results.
Pros
Excellent display of SERP competitors

Detailed white-label reports

Decent rank-tracking feature
Cons
Poor backlink index
Our Rating
Performance: 4.6
Security: 4.8
Customer support: 4.6
Pricing: 4.5
---
3. Ahrefs
Ahrefs is an SEO toolset that enterprises can use to analyze competitors, audit and optimize their websites and find keywords that customers are searching for.
An interesting fact about Ahrefs is that its crawler, Ahrefsbot, is the most active web crawler among all SEO tools. This software has many top-tier features you can utilize once you pick a plan and get started.
After using Ahrefs for some time, I discovered I was able to increase my website's organic traffic by 150%, which is why it has become part of my marketing toolkit for years.
Pros
Great filtering options

Easy-to-export reporting functionality

Excellent help resources and guides
Cons
PPC features could be more robust
Our Rating
Performance: 5
Security: 4.8
Customer support: 4.8
Pricing: 4.6
---
4. BrightEdge
BrightEdge is an enterprise SEO platform that gives marketers real-time research, recommendations, and rankings to optimize their digital marketing strategy.
Digital marketers, content marketers, and executives will also find this platform helpful, considering that it can build successful, high-performing websites, generate unique content, and produce reports to showcase the return on investment of SEO and content.
Brightedge is also beneficial because it helps you streamline content delivery, optimize content, and create solid landing pages.
From my experience using BrightEdge, I realized it had an enterprise SEO section that helped me scale the SEO performance of my clients, which led to building sustainable market growth.
Pros
Excellent campaign monitoring

Great summaries and custom dashboards

Easy integration with other tools
Cons
Setup takes time
Our Rating
Performance: 4.7
Security: 4.9
Customer support: 4.6
Pricing: 4.4
---
5. Moz
Moz is an SEO toolset comprising four major SEO solutions: site audit, rank tracking, backlink analysis, and keyword research.
This platform has the world's most accurate data, with 43.1 trillion indexed links, 1.25 billion keyword suggestions, 100,000 local business listings, and 8 million search engine results pages analyzed daily.
A significant benefit of using this SEO software is that it allows you to choose between its products based on your SEO needs.
I used its STAT feature to perform enterprise rank tracking and SERP analytics, and the results I got were quite remarkable.
Pros
Easily identifies website issues

Provides backlink trends and opportunities

Finds and keeps track of relevant keywords
Cons
The charts and graphs need improvement
Our Rating
Performance: 4.8
Security: 4.5
Customer support: 4.7
Pricing: 4.5
---
6. Google Search Console
Google Search Console is a free tool offered by Google that helps you monitor, maintain, and troubleshoot your site's presence in Google Search results.
This solution was mainly created for business owners, SEO specialists, site administrators, and web developers interested in assessing their websites' health, monitoring traffic, and resolving common technical issues.
A tangible benefit of Google Search Console is that it can help you understand how Google sees your site and confirm that Google can find and crawl it.
I have used this tool in the past with Google Analytics, which helped me identify problems and make corrections that improved my website's appearance in Google search results.
Pros
Suggests core web errors

Fixes content indexing issues

Free to use
Cons
No detection dates on incoming links
Our Rating
Performance: 4.6
Security: 4.4
Customer support: 4.8
Pricing: 4.5
---
7. Lumar
Lumar is one of the best enterprise SEO platforms for individuals and teams who want to improve their website's technical health, organic search performance, and WCAG compliance.
This solution has several use cases, such as website audits, site migrations, SEO QA testing, and accessibility audits, that you can use to optimize your business website to its fullest potential.
It also has a fast web crawling feature and integration options that allow you to connect your website intelligence data with other platforms.
I noticed when using this platform that it had a lot of advanced features, mainly for large-scale businesses and enterprises that wish to transform their websites positively.
Pros
Has comprehensive reporting

Easy integration with other platforms

Customizable dashboards
Cons
Not suitable for beginners
Our Rating
Performance: 4.4
Security: 4.2
Customer support: 4.5
Pricing: 4.2
---
8. Serpstat
Serpstat is a reliable enterprise SEO tool for content marketing, PPC, SEO, and domain and keyword analysis.
It has a search volume feature that alerts you to the popularity and trends of keywords for your business and can help you estimate demand, predict sales, and assess competition in your niche.
I had a positive experience using this solution, given that I could identify winning keywords and see which brought up featured snippets on the results page.
Pros
Impressive audit reports

The user interface is easy to navigate

Generous rank tracking limits
Cons
The daily query could be more extensive
Our Rating
Performance: 4.3
Security: 4.5
Customer support: 4.5
Pricing: 4.3
---
9. SpyFu
SpyFu is an SEO solution with all the features needed to increase your website traffic, track your keyword rankings, and make better connections.
This platform also has data spanning over 109 million domains, which allows you to organize ideas into actionable directions and increase traffic and revenue from day one.
While using SpyFu, I could get ahead of my competitors and be aware of the strategies they are utilizing in the market.
Pros
Competitive organic search data

Excellent keyword rank tracking

Provides SEO ranking history
Cons
The free version is minimal
Our Rating
Performance: 4
Security: 4.2
Customer support: 4
Pricing: 4.3
---
10. Yoast
Yoast is the number one WordPress SEO plug-in ensuring your website meets the highest technical SEO standards.
You can easily create SEO-friendly content, get a healthy website that ranks well on search engine results pages with the Yoast SEO workouts, and achieve a solid internal linking structure using its internal linking tools.
My experience using Yoast has been positive, as my website has ranked very high on the Google results page for the most searched keywords I have targeted on Google.
As is true with other forms of marketing, SEO doesn't have a one-size-fits-all option. Different enterprise businesses have different SEO needs, and certain agencies are better equipped to satisfy those needs than others.
– Kristopher Jones, SEO Expert and Founder of LSEO.com
Pros
Exemplary customer support

Builds accurate metadata

Clean XML sitemap
Cons
Optimization scores can be arbitrary
Our Rating
Performance: 4.2
Security: 4
Customer support: 3.8
Pricing: 4
---
Buyer's Guide
Before you decide on the best enterprise SEO software to purchase, you need to take into consideration these specific criteria:
1. Figure Out Your Needs
Decide what your goals and criteria are. For example, if you want more online visibility or to increase SEO awareness within your organization.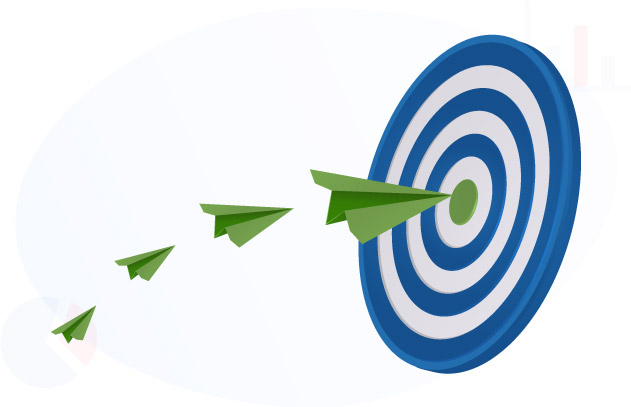 Whatever the case, ensure enterprise SEO software meets these needs so you don't have to spend money on yet another program.
2. Demos And Trials
You must understand the use cases for the enterprise SEO software you have in mind. Check out its free trials and be sure that its features and critical offerings are what your organization needs before you make a purchase.
3. Make A Decision
Discuss this with the members of your organization to see if they are comfortable with the SEO software and have a total grasp of it. Once you are sure it works for all members of the team, you can purchase it.
4. Present A Business Case
This part is only necessary if you require the approval of your organization's clients before you make a purchase.
Do well to present the benefits of the software and show them how it aligns with the organisation's needs and objectives so that they can give you the needed funding to purchase the tool.
Your SEO goals for your organization should be carefully created and vetted. Organizational leadership also needs to be properly briefed on what SEO can deliver so that they clearly understand what's possible with the search channel and are fully committed to the SEO goals.
– Sastry Rachakonda, SEO Expert and CEO at iQuanti
FAQs
How Is Enterprise SEO Different From Other SEO?
Enterprise SEO is different from other SEO because it is intended mainly for large organizations with many moving parts, which will require advanced skills and the inclusion of stakeholders for it to succeed.
How Long Does It Take to See the Impact of Enterprise SEO Software?
It takes months before you can see the impact of enterprise SEO software on your business website. However, this depends on how fast the strategies are implemented, among other factors.
Which Enterprise SEO Software Is Right for You?
SEO solutions like those listed above have similar features and offerings for enterprises and organizations.
For example, the standard SEO features of keyword research, competitor analysis, and backlinks are apparent.
However, I recommend SEMrush simply because it offers the best value for money and has all the tools that only organizations with complex websites will find quite helpful.
Semrush also ensures that you stay on top of the SEO pile, especially if you run multiple business websites with so many parts, which is why most SEO professionals consider it a must-have.
Our #1 Recommendation: Semrush