Recently, working from home surpassed office work for the first time in history due to the SARS-CoV-2 pandemic and lockdown.
As a consequence, workers have developed a taste for the ability to control their own schedule and maintain a better work-life balance—not to mention save money and time on long commutes.
So, what are some of best work-from-home jobs you can find? We're here with some great suggestions.
Find your next work-from-home job and follow the guide below. You'll find out the top jobs available and everything you need to know about finding remote work that fits your needs.
The Top 15 Work-From-Home Jobs
You can find both part-time and full-time job opportunities that allow telecommuting. A cursory Google search will quickly reveal several job boards where you can find dozens of available work-from-home jobs.
Below, find the right work-from-home career for you!
Business Remote Positions
1. Affiliate Marketing
Affiliate marketers promote products for an online retailer from their personal websites or social media accounts.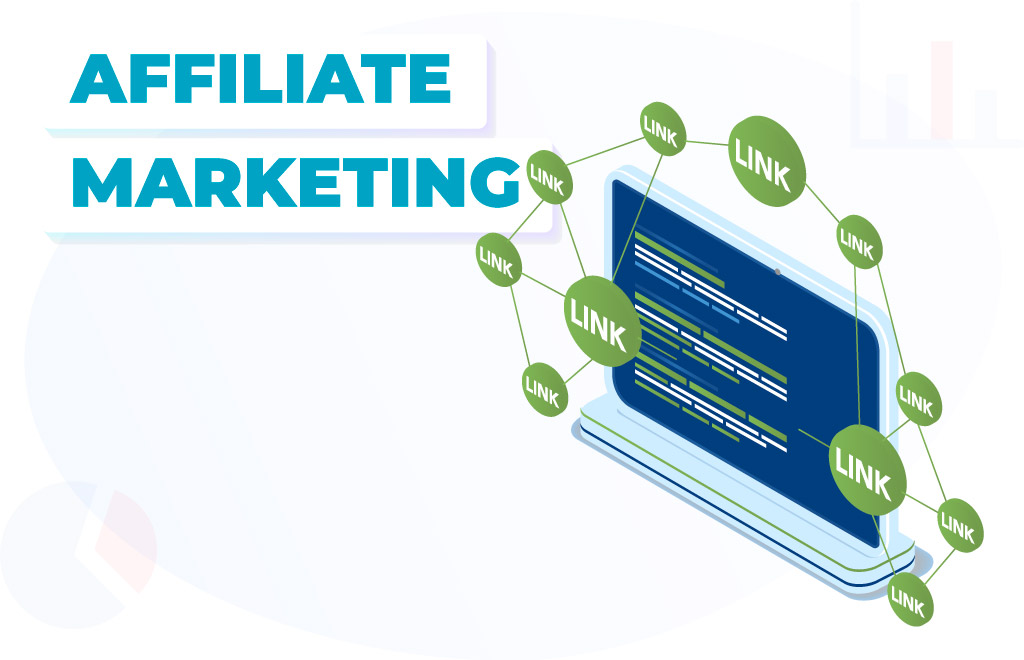 They earn commissions for products purchased through their individualized links.
To earn a living from affiliate marketing, it's crucial to have already established a pre-existing audience. Aside from a preexisting audience, you don't need any formal qualifications.
If you don't have a preexisting audience, find out how you can leverage Search Engine Optimzation, and create an affiliate website that can earn you thousands by watching this free webinar.
2. Social Media Management
Becoming a social media manager requires extensive knowledge of the latest platforms, internet trends, and hashtags.
As part of a marketing team, social media managers produce marketing materials, establish the company's social media presence, keep content fresh with updates, and engage with customers online.
Design and Tech Work-From-Home Jobs
3. Web Development
Build out websites for clients worldwide as a work-from-home web developer!
As more businesses continue to move online, web developers have experienced a marked increase in client inquiries. Companies also need reliable developers to maintain websites.
One of the best things about working as a remote developer involves scheduling. Most freelancing web developers can set their timetables.
Like many tech jobs, web development requires formal education and prior work experience. A computer science bachelor's degree is often a prerequisite. But, as a consequence, it remains one of the best-paying jobs in the tech sector.
4. Graphic Design
The demand for the role of graphic designer increases every year because companies of every size need new logos and designs for branding, website development, merchandising, and promotions.
Anyone with an eye for design and experience with popular design software can fill an entry-level graphic designer role. Online publications in particular, need many graphic designers to design layouts regularly.
Hundreds of graphic designers apply for all open positions, so competition remains stiff. However, graphic design is a popular career path and is considered one of the best work-from-home jobs.
The bigger and better your portfolio, the higher the rates you can command.
5. Animation
Animation represents a more specialized and demanding job than many others on this list. Although it is one of the best work-from-home opportunities, it requires years of education and experience to land the best remote roles in this field.
Still, you can find animation courses online through Udemy or Skillshare to perfect your skill set and pursue work in animation!
6. Photography and Videography
As good roles for those with an eye for design, photographers and videographers capture and memorialize the best moments in life.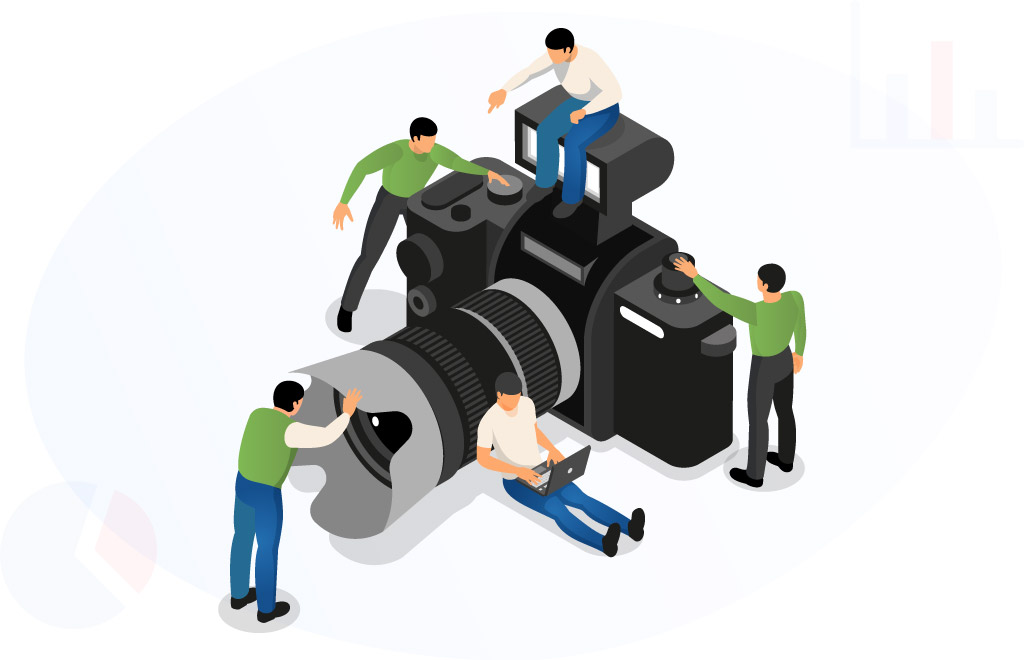 Plus, you'll get off the computer for a photo shoot, and then it's back to the screens for processing and editing.
Still, photography and videography remain some of the most fulfilling at-home career paths.
Language Telecommuting Jobs
7. Blogging
Find your most beloved market niche and write about it!
Beginner bloggers earn money through online advertising, and the process of building an audience takes time and quality content.
However, once your blog grows big enough to receive 10,000 unique views per month, you can start earning more money from sponsored posts and affiliate marketing.
8. YouTube
Like blogging, creating YouTube videos to showcase your unique talent or tell compelling stories can put you on a path to establishing an audience and earning a living.
YouTubers can monetize their videos with ads. After they acquire large-enough followings, they can form advertising partnerships and promote another company's product or service in their content.
10. Content Writing and Editing
On the internet, content is still King! Content writers produce articles that supply information to internet readers. Most of the job involves research, writing, and search engine optimization (SEO).
As long as content writers and SEO content exist, editors will continue to remain in high demand. If you prefer to work through the written work of others and compare it to a set of predetermined rules, you can edit content from your living room.
11. Translation Services
If you demonstrate a strong command of multiple languages and possess strong writing skills, the role of a translator should work for you.
Google Translate may serve as a powerful tool, but some linguistic nuances require a human touch. As a result, top-end translators make comfortable living doing what already comes naturally to them.
12. Online Teaching and Tutoring
If you possess a valuable teaching skill set, you can create and share online courses, including pre-recorded videos and live sessions, using online communication tools like Skype and Zoom.
Individuals with a passion for teaching children should visit popular marketplace platforms like Outschool and Allschool, which hire remote teachers for kids' lessons online.
The English as a second language (ESL) teaching market continues to grow as more people from around the world seek native English-speakers to help improve their language skills.
A certification like TEFL or TESOL will boost your profile and pad your credentials. And if you speak other languages, you can teach those as foreign language classes, too.
Remote Planning Careers 
13. Event Planning
From conferences to weddings, most big events require a professional planner to pull them off successfully.
While some tasks require an event planner present, others only need the planner's input.
Many companies employ planners who work on-site, remotely, or both.
Job satisfaction remains high for event planners, and event planning proves to be a fun-filled work-from-home job.
14. Virtual Assistant
Many businesses need assistance with administrative tasks to lighten the workload. So ready to start your job search as a VA.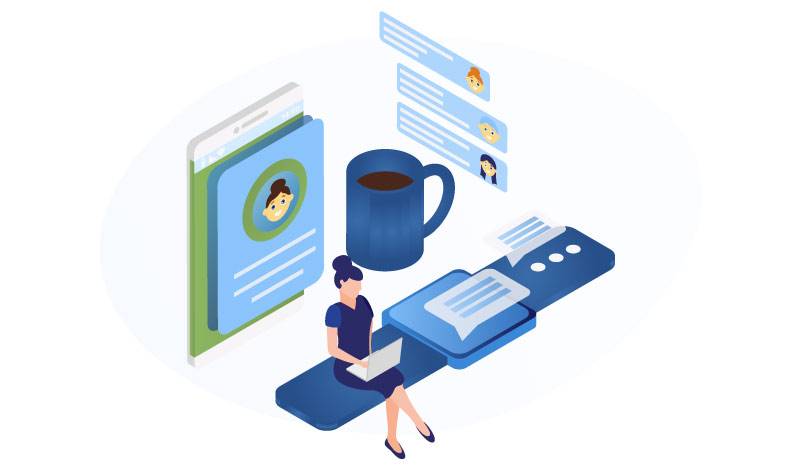 You may be the right person for a VA position if you have strong organizational and logistics skills.
A common work-from-home job, virtual assistance often represents an employee's first experience with telecommuting.
While most assistant positions are entry-level, longtime virtual assistants can make a fine living if they can find the right employer in a specialized field.
15. Customer Service Representative
Most people who begin a remote job search encounter dozens of open customer service positions online. Individuals who demonstrate patience, understanding, and a desire to help others during their job search may find a remote rep job rewarding.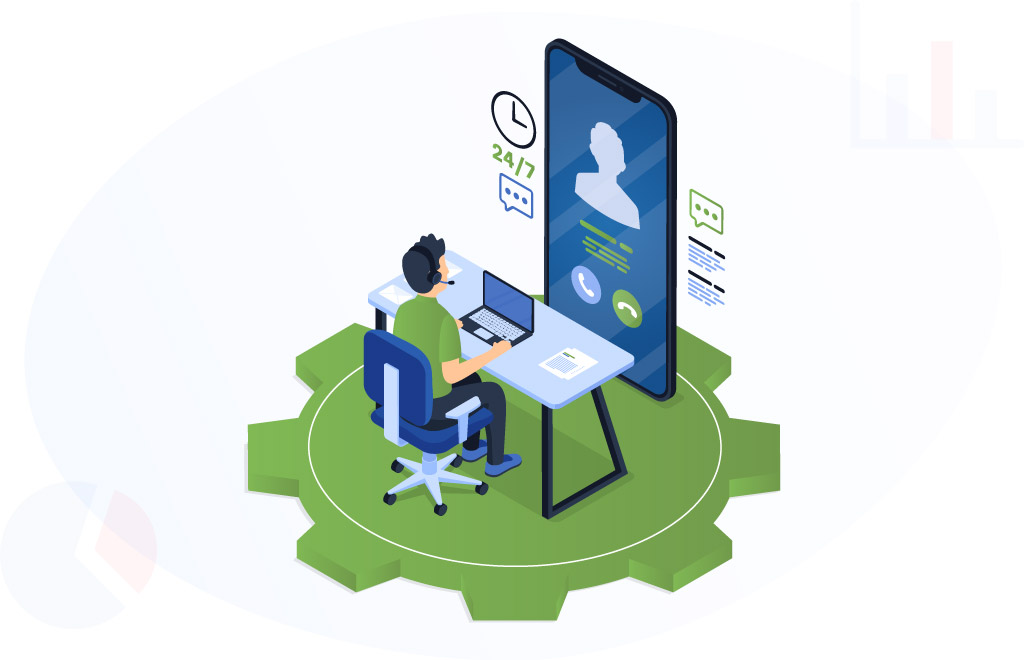 Keep in mind, however, that customer service reps will encounter people from all over the world who have called in for a reason.
If you can stay professional even in tense situations, you can develop a valuable skill set that you will use in most of your future work-at-home jobs.
Where to Find Work-From-Home Jobs
Search engines provide the best starting point for finding the telecommuting remote jobs that works best for you.
Your job search for a telecommuting job shouldn't last long.
Aside from Google and the other search engines, you can start your job search for the best work-from-home jobs on:
How to Avoid Work-From-Home Scams
Unfortunately, online employment scams continue to grow more common and sophisticated as the world shifts to work-at-home economies. They can hurt your wallet, pride, and motivation to search for more jobs.
Discover how to avoid work-at-home scams to save time and frustration below.
Trust Your Gut
Stay wary of any communication from prospective employers that contain obvious typos or boilerplate responses. Credible businesses use templates too, but they should always raise a red flag.
Always feel out your potential employer and never fear asking for proof of legitimacy before engaging with anyone online, especially if they avoid video calls. Also, look for emails that do not come from whatever company your contact claims to represent.
Always do a search for "[Company] job scam" and review the results that come up. If work-from-home opportunities sound too good to be true, they probably are.
Do Not Send Money
No reputable company will ever ask you to send money upfront. And, no job should ever require payment on your part to start working.
Only illegitimate sites and disreputable companies will ask for an "investment" in the beginning.
Asking for banking information before hiring is also a sign of a scam.
Many scammers pose as individuals who actually do work at established, well-known, and respectable companies. Beware of unclear video during an online interview, and don't be afraid to ask your interviewer to sit closer to the camera.
Research Potential Employers
Always do your due diligence and research the company you want to join. Use sites like Glassdoor, Indeed, and LinkedIn to get a feel for the culture and dynamics of your potential employer. Especially if you are looking for remote jobs.
Reviews from Glassdoor come from past and present employees of the company. If you get lucky, you will find one for the specific remote jobs title you want. Employee reviews save you time by weeding out employers that do not further personal and professional goals.
Look For Professional Application Processes 
Legitimate companies use professional application processes when they conduct job interviews. Be wary of this when applying for work from home jobs.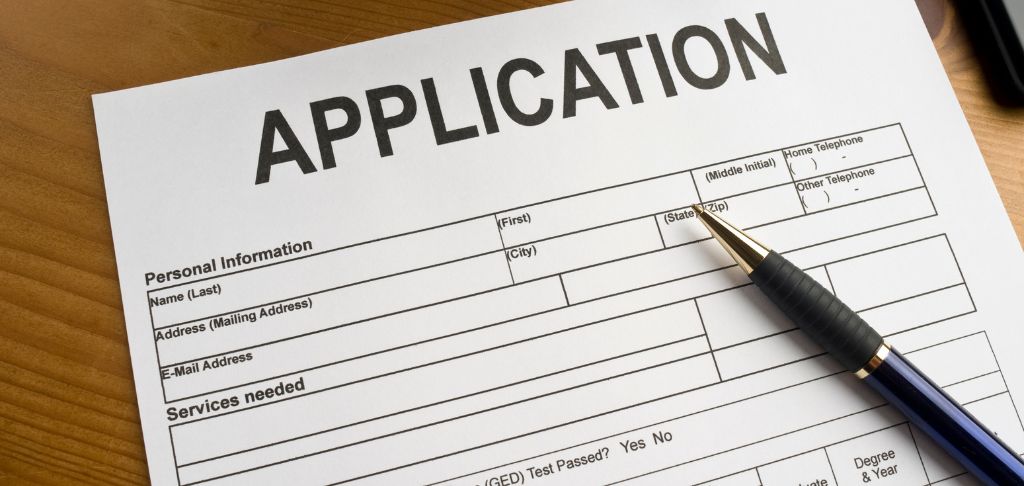 Scammers often direct you to links with unorthodox procedures that should set off alarm bells in your mind.
All professional application processes will follow the same guidelines, even if the job is working remotely.
Interviews, background checks, and receipt of offer letters for work-at-home jobs should occur in almost the same manner as traditional office jobs, except everything transmits digitally.
Ascertain Your Potential Employer's Expectations
During the interview process for a work-from-home job, verify your potential employer's expectations.
Treat a work-from-home opportunity the same way you would treat any traditional career opportunity. The only difference concerning meeting your employer's expectations is that nearly every step can be done virtually.
Ensure you maintain communication during the hiring process to ascertain exactly what your employer wants from you. If they can't give you clarity, it means something is amiss.
Work-From-Home Tips
Although little difference exists between the responsibilities of working from home and working on-site, we all need to maintain focus on our duties to sustain remote work.
Focus on being productive instead of busy.
– Tim Ferriss, author and podcaster
Create a Strict Schedule
Working from home creates a comfortable and safe environment for productivity.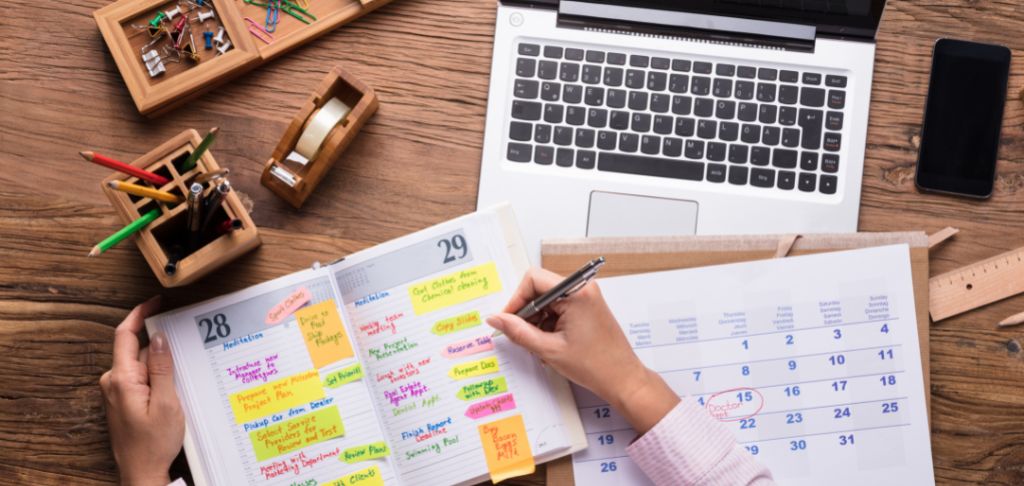 However, some workers lack the intrinsic motivation and discipline to stay focused without the constant accountability that a workplace demands.
Usually, this problem only applies to newer, entry-level jobs. Not maintaining a strict schedule often leads to poorer overall job performance.
If you struggle to stay on top of your work, sticking to the same schedule you would have at the office can help.
Don't be afraid to experiment. Some people naturally work better at different times of the day. In the end, you must hold yourself accountable.
For careers and positions that require answering phone calls and booking meetings, maintaining a schedule becomes less of a problem because the job provides a clear timeframe.
Set Boundaries With Roommates
For many reasons, the current housing market and economy have forced a large portion of the population to live with roommates.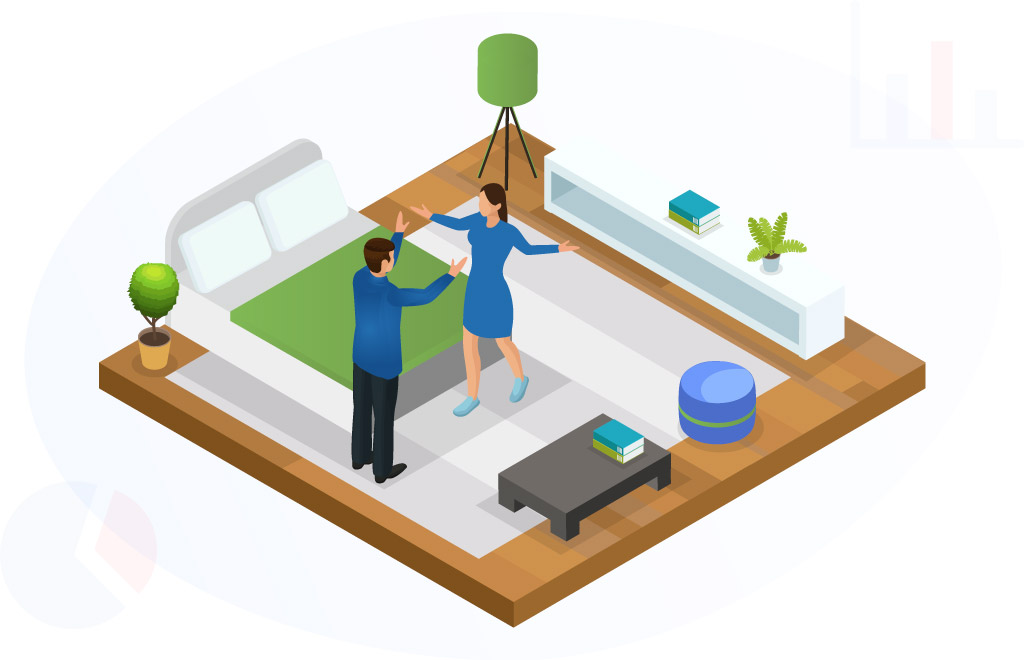 Your livelihood takes #1 priority, and you must treat it as such.
Treat your workspace as you would your own on-site office space. Don't allow others to distract you.
Lay down the guidelines with family, friends, and roommates by letting them know when you become unavailable to them.
Maintain a Quiet Workplace
The ability to focus without disruptions remains one of the many crucial components to successfully working from home.
Designate a well-lit area with strong internet access for taking video calls over popular apps like Zoom and Microsoft Teams.
Make sure your technology is reliable with up-to-date software, and create a comfortable and spacious working area that meets all your needs so you can perform your job to the fullest.
Give Yourself a Break
We all are susceptible to burnout. Learning your limits will help you safeguard against potential threats to your work performance.
Often, coworkers and supervisors find it easier to make unreasonable requests over popular messaging apps used by the company.
Learning to set employment boundaries and taking time to refresh yourself will spike your performance in the long run.
"I find that I am much more creative when I've actually taken care of myself."  – Arianna Huffington, author and columnist
Top 3 Tips for Landing a Work-from-Home Job in 2023 to
As more and more individuals are looking for part-time or flexible work, it's getting harder to get hired. One further thing to watch out for are internet frauds that pose as legitimate work-from-home possibilities. This is what you need to know to get a legitimate remote job:
Apply Quickly
The secret to being recruited for work-from-home employment is to apply as soon as the position is listed. It is not uncommon to see 100–150 individuals answer an ad within the first hour it is placed.
Make Your Work-from-Home Skills Shine
Workers who are allowed to do their jobs from home must be highly motivated and capable of working independently. When you send in your CV, you should highlight these and other soft skills that show how independent you are at work.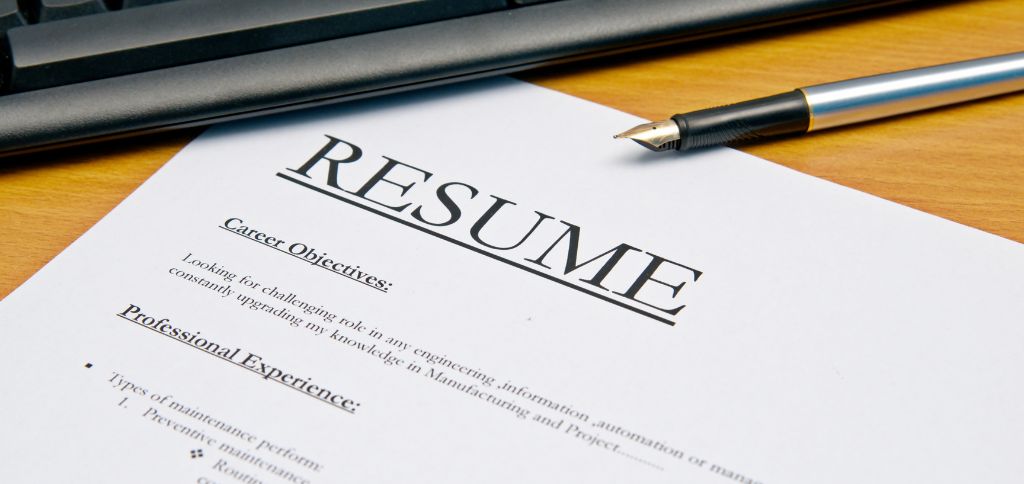 Make sure to talk about how good you are at keeping track of your own work and actively looking for help. Your cover letter could say, "When I face problems, I look for ways to solve them instead of waiting for them to go away on their own," and you could give an example.
Focus on Why You'll Be Good at the Job—Not Who You Are
Many of the applicants for work-from-home roles are caregivers and parents. There is no need to highlight that when responding to job advertisements. Instead, focus on why you would be an asset to the firm in the position.
He explains that businesses opt for remote workers when they can't find qualified candidates in their immediate area, want to save costs, or need someone who is great at their profession.
FAQs
Are There Any Legitimate Work-from-Home Jobs?
Yes, there are legitimate work-from-home jobs. These days, even major corporations like Amazon are allowing their employees the option of working remotely.
How Can I Make $100,000 Working From Home?
If you work in a high-paying IT field like web development or programming, companies like Buffer, Toptal, Stripe, and Zapier may be able to offer you jobs that pay $100,000 or more.
What Is the Highest-Paying Work-From-Home Job?
The highest-paying work-from-home job is consulting.
Whether you're an internet security expert, a business development manager, or an intellectual property patent lawyer, taking your niche online and advising others will give you the most control to maximize your average annual salary.
Often, these highly specialized jobs require advanced degrees, but come with extensive salary packages.
What Is a Good Career to Work From Home?
A good career to work from home is web development.
Those working in the internet technology sector, like graphic designers and social media managers, can quickly build their careers around working from home.
As a bonus, the IT industry is known for its high pay and flexible hours.
What Is the Easiest Job to Work From Home?
The easiest job to work from home is a virtual assistant or data entry clerk.
Virtual assistants don't even need a college degree as long as they have a basic organizational skill set and pay attention to detail.
Virtual assistance and data entry are ways to get started if you lack work experience or want to try working from home.
How Much Does Amazon Pay to Work From Home?
Amazon pays between $17 and $57 per hour for the role of a work-from-home customer service representative.
The position has a median pay of $28 per hour, according to Glassdoor.com.
"Instead of wondering when your next vacation is, maybe you should set up a life you don't need to escape from." – Seth Godin, author and former dot com business executive
Work From Home as an Affiliate Marketer
Set your own hours as an at-home affiliate marketer.
One of the most liberating professions on Earth, affiliate marketing gives you control over your career trajectory.
At The Affiliate Lab, you'll find all the resources you need to start a rewarding career from your home office and meet many other affiliate marketers at different stages of their journeys.
Check out this free webinar and find out today how to get a headstart on your future as an affiliate marketer.