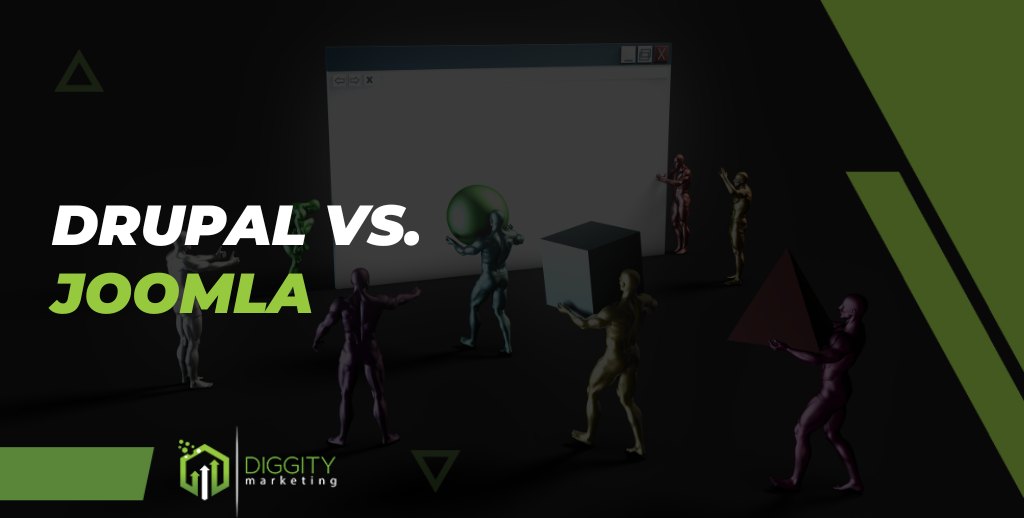 In the vast realm of content management systems (CMS), Drupal and Joomla are prominent players with unique strengths and capabilities. 
As an SEO expert who has spent extensive time exploring and dissecting CMS platforms, I have a brief overview of Drupal and Joomla and their capabilities.
This comprehensive analysis aims to provide a deep understanding of Drupal and Joomla, delving into their security, customizability, site management, and ease of use. 
What Is Drupal? 
Drupal is a versatile and customizable free content-management system. It serves as an ideal platform for creating both simple and complex websites applications. 
With its extensive collection of free modules and themes, Drupal enables you to attract your target web audience, amplify brand awareness, and foster a thriving community. 
The latest release of Drupal software, which can be seen on Drupal sites, combines power and accessibility, making it easier to reach your desired audience and effectively convey your message. 
With CMS platforms like Drupal, you can create an accessible, multilingual online presence that grows with your business.
What Is Joomla? 
Joomla is a renowned free and open-source content management system for publishing web content. It has earned numerous accolades over the years for its exceptional capabilities. 
Utilizing a model–view–controller web application framework, Joomla offers a robust CMS and a powerful platform for building online applications independently. 
As one of the most popular website software options, Joomla owes success to its dedicated community of web developers and volunteers. 
Their efforts ensure that the platform remains user-friendly, highly customizable, multilingual, accessible, responsive, and optimized for search engines. 
With Joomla, you have the tools to create compelling online experiences that engage your audience effectively.
Customizability Comparison
Your CMS's customizability determines the practicality of setting up any website you desire. Therefore, choosing the right option is crucial in achieving your desired website structure. 
Drupal 
The Drupal software's official repository boasts over 40,000 modules, a number only surpassed by WordPress CMS. This means you have many options to enhance your Drupal website's functionality.
When it comes to themes, Drupal doesn't disappoint either. The official Drupal homepage offers an impressive collection of over 2,600 themes.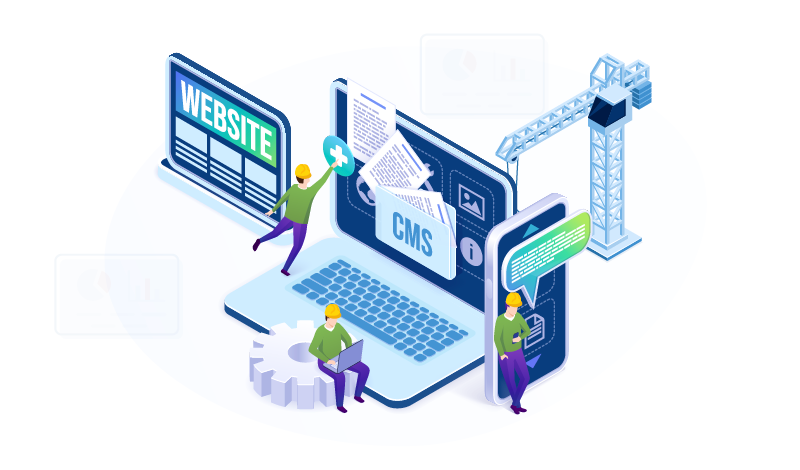 You can easily search through the directory and find a design that suits your website's aesthetics and branding.
Also, if you prefer a CMS that provides more features out of the box and requires fewer manual customizations, Drupal would be an excellent choice. 
The Drupal CMS's extensive module repository and robust built-in features offer a solid foundation for creating a highly functional and dynamic website.
Joomla 
Joomla offers users access to a vast selection of approximately 8,000 extensions, which can be easily utilized to enhance and expand the functionality of their websites within minutes.
It is even more appealing that many of these extensions are free.
Joomla incorporates a theme system, making it relatively simple to change the overall style of a website.
However, it's important to note that Joomla does not have an official theme directory. Therefore, users must independently explore and discover theme options that align with their preferences and requirements.
Winner: The Drupal software surpasses Joomla with more customization options and modules, gaining an advantage in this round. 
Site Management Comparison
When choosing CMS platforms, choose one that empowers you to efficiently manage your website and focus on delivering valuable content.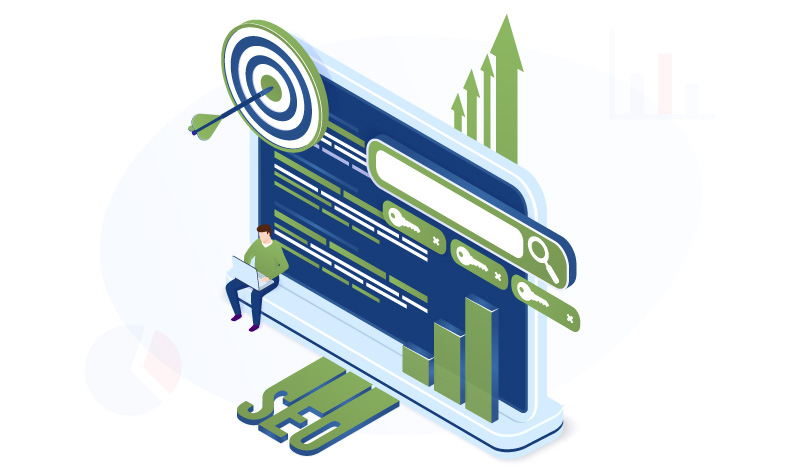 Drupal 
One notable advantage of Drupal is its built-in error logging and cron task functionalities. 
These built-in tools make monitoring and addressing errors easier for website administrators, ensuring a smooth and error-free user experience.
Drupal goes even further by providing a feature that allows you to store and analyze the queries people search for on your website. 
This data can help you gain insights into user behavior, identify popular trends, and optimize your content to better cater to your audience's needs.
Joomla 
Joomla allows you to tailor your website according to your preferences. You can customize various settings to enhance your site's performance and user experience. 
For instance, you can fine-tune your site's SEO settings, enable CAPTCHAs for added security, configure caching options to optimize page loading times, and even set up multiple languages to cater to a diverse audience.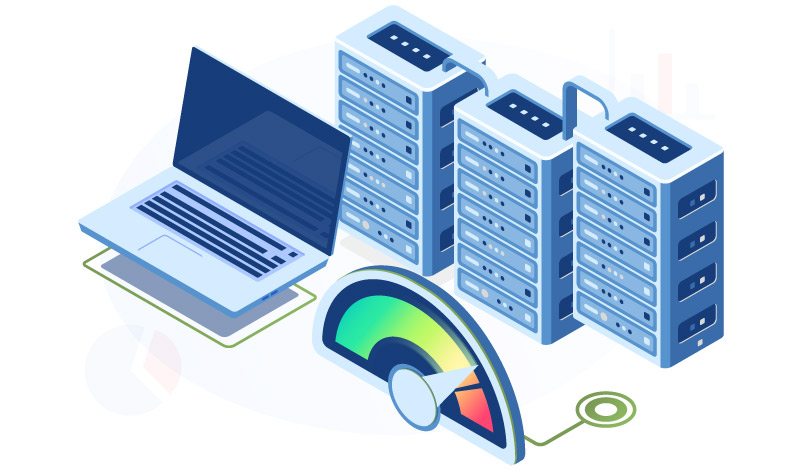 Winner: Drupal emerges as the winner because it offers a wealth of in-depth configuration settings, making it the ideal choice for users seeking higher control and customization. 
Ease Of Use Comparison
When starting a website from scratch, you need a CMS that offers flexibility without a steeper learning curve. This is why it is important to analyze the user interface of Drupal and Joomla to see which CMS platforms are easier to handle.
Drupal
While Drupal's dashboard may appear less sleek and initially offer fewer options, it compensates with an extensive array of settings to explore.
When creating new content in Drupal, you may notice that the editor needs to provide more built-in text formatting options. 
This platform assumes that users have prior experience building websites, making it a preferred choice for those with technical expertise. Without that experience, the learning curve for mastering Drupal can be challenging.
Therefore, those familiar with web development concepts often favor Drupal and seek a CMS that provides high customization and flexibility. However, for individuals with prior experience, the learning process may require more effort and time. 
Joomla 
Joomla stands out for its intuitive user interface, striking an excellent balance between abundant features and ease of use.
Upon logging into your Joomla dashboard, you'll immediately notice the user-friendly interface that simplifies the management process.
Navigating through Joomla's options is straightforward. For instance, when accessing the Articles tab, you'll find a clear list of all your published content, making it effortless to manage and organize your articles. 
Joomla doesn't compromise on important aspects like search engine optimization. It offers a variety of built-in SEO options, allowing you to optimize your website's content for improved visibility and search engine rankings.
Winner: Joomla's user-friendly nature makes it the winner in this round. Its intuitive interface and direct management experience give it an extra edge.
Security Comparison
In the digital age, safeguarding user information is of utmost importance for websites. Both Joomla and WordPress are secure enough to protect visitor data effectively.
Drupal 
The Drupal community is renowned for its commitment to website security, consistently providing comprehensive security advisories and reports. 
These valuable resources enhance website security measures and solidify Drupal's position as a leading enterprise-level platform.
By diligently issuing detailed security advisories, the Drupal community ensures that website administrators and developers stay informed about potential vulnerabilities and recommended solutions. 
These advisories offer crucial insights into emerging threats, enabling proactive mitigation strategies to be implemented promptly.
Joomla 
Although smaller than the Drupal community, the Joomla community actively addresses security concerns through consistent security updates and bug fixing.
Joomla has encountered security issues like any popular content management system.
However, it is crucial to note that the Joomla development team and community are dedicated to enhancing the platform's security measures. 
They actively work on identifying and addressing vulnerabilities to ensure the protection of Joomla-powered websites.
Winner: Drupal has the edge over Joomla because its large community is committed to website security to protect users' data against potential threats. 
When it comes to CMS choices, it's essential to consider factors like security, customizability, and user-friendliness. Drupal and Joomla both have their strengths, but the right choice depends on your specific project needs.
–  John Smith, CMS Specialist at J. Smith Solutions 
Pricing Comparison
Drupal 
Drupal CMS offers free pricing plans. However, like any other open-source software, it does have certain limitations. One of these limitations is the limited modules and plugins.
These additional modules and third-party extensions are typically found outside Drupal's core environment and often come at a cost. 
Although you don't have to spend anything initially, you may need to invest in various add-ons such as Drupal themes, a hosting provider, web development, and other necessary components as your site evolves.
Joomla 
Joomla offers different pricing plans available to cater to various needs. 
Personal subscription (starting at $99 per year)

: designed for personal websites. With this plan, you gain complete access to the helpdesk, where you can seek assistance with a response time of 72 hours.

Business subscription (starting at $199 per year)

: a great option for a small business with multiple websites. It allows you to install extensions on up to five websites, providing flexibility and scalability for your online presence.

Agency subscription (starting at $399 per year)

: ideal If you're a developer or integrator looking to resell extensions to your customers. This plan enables you to install extensions on numerous websites, empowering you to deliver added value to your clients.
Winner: Joomla's varied pricing plans and the ability to choose a subscription that aligns with specific requirements and budget make it the winner in terms of pricing flexibility and accessibility.
Drupal Vs. Joomla: Which CMS Is Ideal for You? 
Drupal and Joomla both offer robust CMS options, each with its unique strengths and capabilities. However, if you are looking for a user-friendly and versatile platform with a thriving community, Shopify is a strong contender.
Shopify is an intuitive CMS platform integrating various omnichannel platforms and great online shop features. Its free SSL certificates and outstanding security features make it the right choice for beginners who want a reliable content management system.
So, if you're seeking a strong CMS solution for your online presence, Shopify is a strong recommendation. Its user-friendly interface and a wide variety of features make it a CMS platform you should give a try to kickstart your website.
Our #1 Recommendation: Shopify