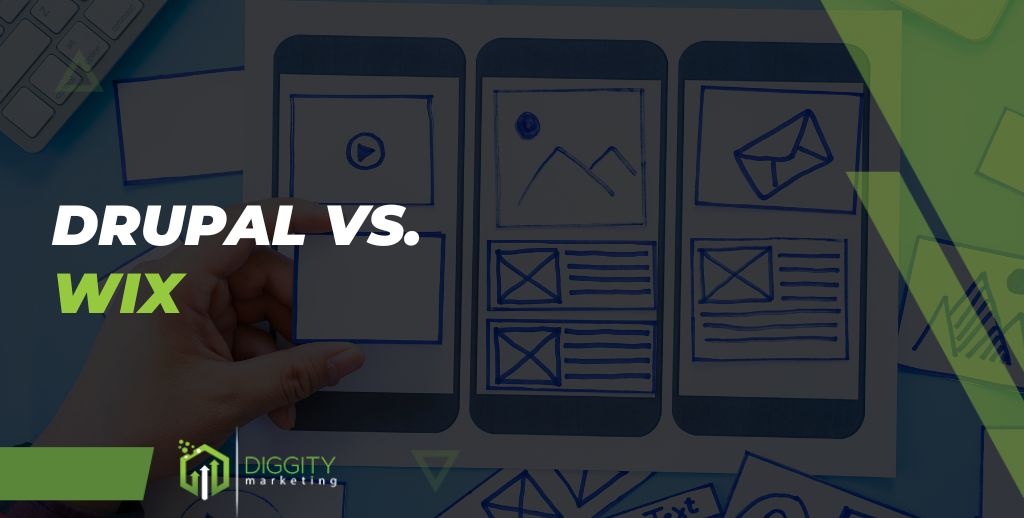 Drupal and Wix are today's most popular and diverse website development solutions.
As an SEO expert who has tried numerous website builders over the last decade, I have used both platforms on several occasions.
In this in-depth analysis, I will compare Drupal and Wix, evaluate their features, the level of expertise needed, and customer benefits to help you understand which website development platform would work best for you.
What Is Drupal?
Drupal is a free-to-use, open-source content management system for building interactive websites and web applications. Individuals and groups can use it to organize their work, and it is helpful for marketers and developers.
What Is Wix?
Wix is a beginner-friendly all-in-one custom website builder. Wix offers users 800+ customizable templates, connectivity to 300+ third-party apps, and numerous easy-to-use tools for website development.
Drupal Vs. Wix Comparison
Both Drupal and Wix support the development of websites but offer varied features and functionalities. 
1. Ease Of Use
The major difference between how Drupal and Wix's work is their ease of use.
Drupal
Learning to use Drupal is a steep learning curve – you have to know how to code to be able to install and use Drupal. Once the software is installed on your web server, various modules will enable you to develop and customize your web projects.
Modules, in this case, are plugins that either come with Drupal or have been created and shared by members of the Drupal community.
Thousands of innovative modules are available in the Drupal repository, giving you limitless options for customizing your website.
Wix
Unlike Drupal, Wix boasts of being a beginner-friendly custom website builder. This is evident in how easy it is to navigate the software as a first-time user.
The process of creating your first Wix site is quite straightforward. Sign in to the platform, provide all the details requested, browse the templates available, select one, edit it, choose the payment plan that works best for you, and have a website ready to go live.
Winner: Wix is more user-friendly when creating sites. It allows you to customize backgrounds, edit website elements and integrate media files, helping you create a personalized project, unlike Drupal, which requires coding skills.
2. Blogging
Both Drupal and Wix offer blogging features making it easy to create blogs.
Drupal
Blogging is one of the few tasks anyone can easily achieve on Drupal. The blog module available makes it very easy to create blogs and blog posts.
The standard blog theme is easy to navigate and allows input and modification of content in the title, image, short and long description, and blog author's sections.
Wix
Creating a blog on Wix takes just one click. Numerous customizable blog templates are available and suggested based on the niches providing you with smart options.
With your Wix blog, you can create blog posts, schedule articles, categorize content, and run all blog management easily and effectively.
Winner: Wix makes it easy and quick to set up a blog. Its integrated blogging engine allows you to connect a blog to your website and customize it without programming skills.
3. Templates Editing
When it comes to editing templates, Wix offers more options than Drupal and is much easier to use.
Drupal
For amateur coders, the easiest way to edit templates on Drupal is by installing the Views and Content Construction Kit modules.
The views module allows you to easily create and modify the fields, such as tables and lists, you want to be displayed on the output.
On the other hand, the Content Construction Kit enables you to create and customize all forms of content, from blog posts to product pages.
From here on, Drupal becomes more intuitive, and adding new sections and editing existing pages gets easier for amateur coders.
Wix
Wix is the right choice for beginners when it comes to editing. The platform has pop-ups to prompt you on the next step until you complete setting up your website.
Wix also offers editing modes to accommodate beginners and experienced users in website development.
The ability to easily customize web pages and projects to create professional-level websites without knowing how to code is a game changer with Wix.
Winner: Wix offers a better choice with ready-made templates and various design customization tools, unlike Drupal, where you must buy themes from third-party developers. 
4. SEO
Drupal and Wix have SEO features for better search engine ranking, but there are various differences.
Drupal
Drupal arguably has some of the best SEO modules available for use. With them, you can easily optimize your website and improve your SEO ranking.
Some of the features I find highly useful are the auto-linking of content, extraction of necessary keywords, and creation of friendly URLs for your audience and search engines.
These are some of the crucial aspects of SEO that you must get right for your website to rank on page 1 of search results.
Wix
Wix addresses all SEO needs with one plugin; the SEO Wiz tool. Once installed, it configures your settings and works to make all your content more search-engine friendly.
Additionally, you can integrate tools such as Google Analytics and Search Console on your website.
The SEO Wiz tool will utilize the traffic insights received to improve your content and further boost your website's optimization.
Winner: Wix offers a more convenient and simpler approach to SEO optimization without integrating third-party modules.
SEO is a low-cost channel that helps you build brand awareness and it is an integral part of a marketing strategy.
– Geoff Crain, Senior Director, Sales & Marketing at Kingstar Media
5. Small Business Websites
Both Wix and Drupal are ideal for running small business websites, but they have some notable differences.
Drupal
If you have coding skills or the resources to have a pro developer for your website, Drupal can be a good option for developing and managing content.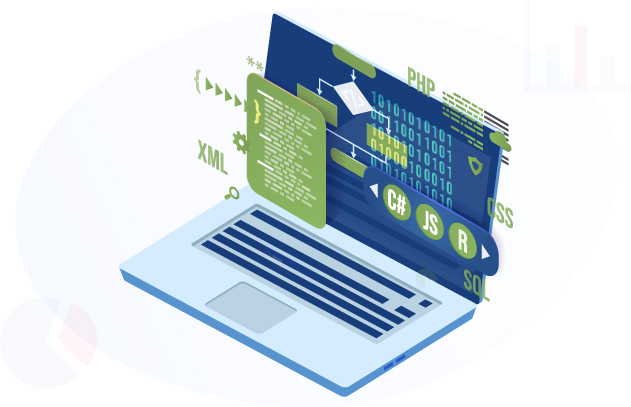 Though complex when using Drupal, you can achieve highly customized, efficient, and professional sites for your small businesses.
Wix
For small businesses who are looking to create their website without employing coding skills, Wix is perfect. 
With its all-in-one and easy-to-use tools, numerous templates, and a wide array of drag-and-drop features, developing and running websites for your small businesses will be hassle-free.
Winner: Wix is designed with small business needs in mind. It has built-in tools to set up your small business website, unlike Drupal, which needs additional customization.
6. Pricing
Drupal and Wix come with different plans, and this is how they compare.
Drupal
Drupal is a free-to-use system; thus, no costs are associated with the purchase.
However, you will need a domain name for your website, and that is where the cost of using Drupal comes in, as there are limited hosting providers that meet Drupal requirements.
One of the most important services to look out for when selecting a hosting provider compatible with Drupal is expert assistance in migrating your files to Drupal servers.
Wix
The Wix platform starts with a free plan ideal for beginners still testing the software.
However, to reap better benefits from Wix, it is necessary to purchase a paid plan.
The system offers several plans divided into two major categories – Website and Business/eCommerce. 
Both categories have three tiers of plans, with the cheapest being $22/month and the VIP option costing $45/month.
The eCommerce category has the cheapest plan, Business Basic at $27/month, and the Business VIP plan for $59/month.
Winner: Despite Drupal being free, paying for annual website maintenance and support can be more expensive than the Wix Unlimited Plan. Wix gives you access to all the features with each plan and comes with a money-back guarantee.
7. Customer Support
Customer support is crucial when building your website. You need a platform that handles issues promptly.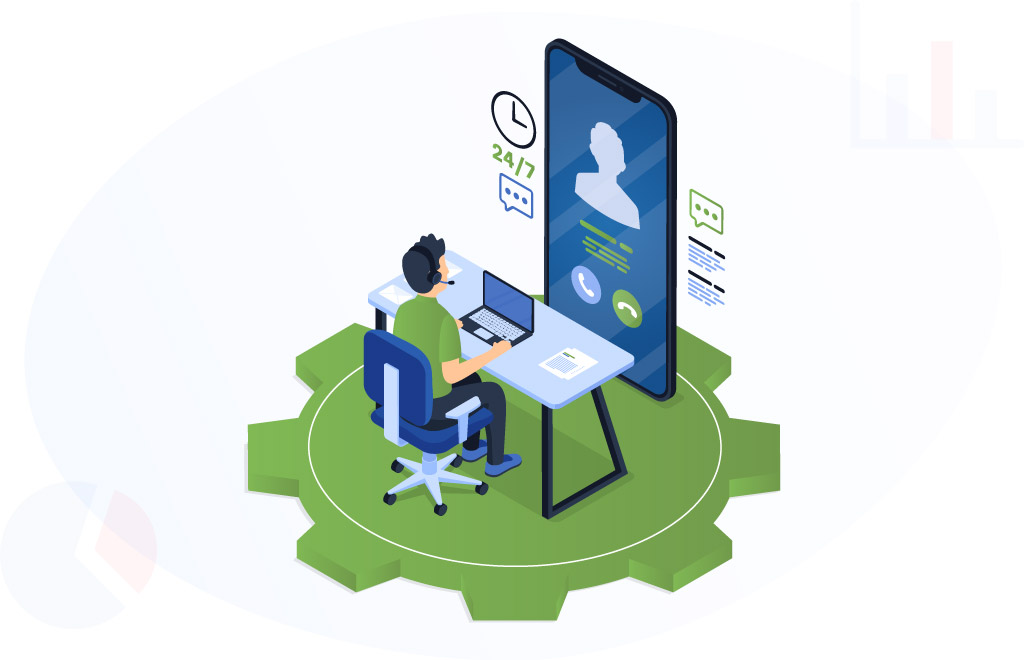 Drupal
Being an open-source CMS software, Drupal's form of customer support is not a hotline or dedicated account manager but rather a community.
Drupal's community, comprised of developers, editors, and designers, offers each other customer support when it comes to finding solutions to your website development-related issues.
The interactive discussion board on the homepage and an online chat feature were the most helpful solutions for challenges I ran into when using Drupal.
Wix
For free plan users, the Wix Help Center provides a great in-depth knowledge base for self-service assistance.
For all paid plan users, 24/7 customer support is available. Additionally, as a VIP plan user, you will enjoy priority support from the customer support team when you call in.
Winner: Both Drupal and Wix have reliable customer support. But Wix offers  24/7 live chat and phone support for immediate assistance.
Drupal Vs. Wix: Which Is The Right Choice?
While both Drupal and Wix support custom website building, the tools available, the web design processes employed, and the level of website development proficiency needed greatly differ.
When it comes to who the ultimate winner is, I considered which platform gives the best value for money and allows most users to build great websites with a less steep learning curve.
If you are looking for a reliable website builder, I highly recommend trying Wix.
With its pre-designed theme, ready-to-go templates, various customization tools, and features, Wix allows anyone to create a functional website within minutes.
Our #1 Recommendation: WIX