What do Jason Statham, Superwoman, and the Super Bowl all have in common? Well, not much until Wix brought them all together with an action-packed Super Bowl ad in 2017!
Wix has become a household name that's swept the web design market by force. Thanks to it's big-budget advertising campaigns, there are few people out there who haven't heard of Wix these days.
In this Wix web hosting review, we'll dive deep into one of the most popular website builders on the market. This is not your stock standard, surface-level review. It's over 9,000 words and dives deep into every aspect.
You can read it from start to finish, or check out the Table of Contents so you can jump to the topics that interest you most. Either way, buckle up as we're in for a wild ride navigating through all of Wix's pros, cons, and noteworthy features!
Our Verdict: Is Wix Worth It in 2023?
Wix is the biggest player in the website-building landscape and boasts a whopping 200 million users. Surely that many users can't all get it wrong, right?
In preparing this article, we've tested Wix's interface, templates, eCommerce features, and marketing tools in depth and can definitely see the value it adds for many people. In particular, a Wix site is worth looking into if you run a small business or if you're starting out with building websites and just want a personal site or a blog.
Its intuitive, drag-and-drop website builder makes it perfect to get started with straight away! Here are some other quick stats about Wix.
Our Verdict
Wix is one of the better "all-rounder" website builders on the market.
Ease of Use
Wix is very beginner-friendly and constantly invests in its user experience to keep it that way. It uses a drag-and-drop website builder so no coding skills are needed (unless you're a developer and want to code).
Templates & Themes
800+ free themes and professionally-designed templates that can be use to customize your Wix site however you like.
Hosting & Domains
Wix provides its own website builder and hosting and also includes domain names (free and paid) depending on the plan you select.
App Marketplace
Wix's App Market is loaded with over 250+ powerful web apps and integrations to extend the functionality of your Wix website.
Suitable For
Small business websites, small eCommerce shops, personal websites and personal blogs.
Reasons to Buy

Beginner-friendly
All-in-one solution
Professional business websites
Can build a basic online store
Free plan to get started
800+ templates
Free domain name with many plans
Auto-generated website to get you started

Reasons to Avoid

Some find the visual website builder a little cluttered
Can't switch templates after you publish your Wix site
Great for basic sites but not for custom sites needing more features
Its performance cannot be customized
Some SEO capabilities are restricted

Support
24/7 call back service and live chat available. There are also help buttons throughout every feature in the Wix dashboard and website builder.
Pricing
Wix is not the cheapest website builder out there with a starting price of $16/month, but it's also a heck of a lot cheaper than options that require a web developer!
Wix: A Quick Snapshot
Wix is a website building platform that is ideal for beginners to DIY their website. It offers market-leading drag-and-drop functionality that requires no coding skills to get started.
There is no need to install any software or to get separate hosting to get started with a Wix website as it is a self-hosted solution. As long as you can log in through your web browser, you can set up a Wix account in minutes and start using it straight away!
Wix Userbase & Statistics
Wix was established in Israel in 2006 and now has over 5,000 employees and a user base of over 200 million Wix users across 190 countries. It is a much bigger company than many competing services, like Squarespace and Weebly, and it powers over 8 million websites.
The benefit of using such a large company to build your website is that it's not going anywhere anytime soon. It is less likely to fold or cease operations, taking your website with it. And, it also ensures you'll keep getting regular feature updates well into the future.
Wix: Core Functionality Explained
Wix's core functionality centers around building a website. It also offers secondary functions like being able to market the website you've built.
You can use your Wix website for:
Publishing text, image and video content
Blogging
Building an online store
Appointment booking
Collecting contact details
Plus so much more
But you can't access all of these features for free. To unlock the best of Wix, it is best if you consider using one of its paid tiers. We'll go deep into Wix's pricing later in this article so keep your eyes peeled for that info.
Wix Pros
Next up, let's take a look at Wix's pros and cons so you can decide if it's pros offer you the features and functionality you're seeking and if its cons aren't dealbreakers. Here's what Wix has got going for and why its popularity has skyrocketed.
Affordability
Ease of use & customizability
Beginner-friendly and no code
Large template range
All-in-one solution
Decent online store options
Secure and reliable
180+ supported languages
Built-in marketing tools
Affordability
Wix is relatively affordable and also offers a free tier (with some reasonable limitations applied). However, we recommend using a paid tier if you're building an online store or business website.
Wix website pricing starts at only $16/month and jumps to $27/month if you want to unlock business features or for selling online. These costs are comparable to most other website builders on the market at the moment and are fairly affordable when you consider the stack of features you can unlock.
Ease of Use & Customizability
Wix is purposely designed to be easy to use by beginners and pros alike. It offers tons of flexibility and creative freedom, so you can customize any templates you choose to use.
Many other website builders are quite limited with where you can move elements on the screen, and it can often feel frustrating as you try to achieve a "pixel-perfect" look. But Wix is extremely flexible and offers you a greater degree of control over your website's final look and feel.
Beginner-Friendly and No Code
The beauty of using Wix is that you don't need to know a single bit of code in order to make it work. You also don't need to resort to CSS or any other kind of code to get it to work how you want it to. Unlike open-source platforms like WordPress, which have a steeper learning curve, Wix is an absolute breeze to get started with.
Not to mention the "ADI" version of Wix, which is an AI-driven smart assistant that can help you launch a live website within minutes. For instance, it'll automatically generate images and content, connect your social media, create a contact form for you or pick a suitable design for your audience.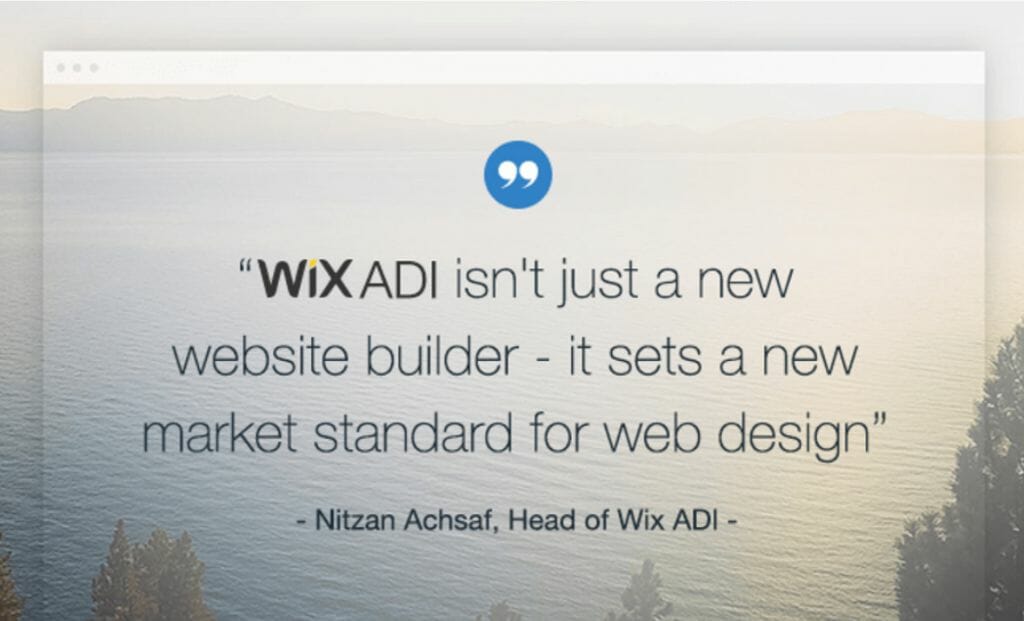 But don't worry, if you don't like something, you'll be able to change it easily at any time.
Large Template Range
Wix offers a very large range of 800+ templates and themes which are professionally designed and offer an effortless, professional look and feel.
You can also enhance the functionality of your website thanks to Wix's integrations and apps.
All-in-One Solution
Many other popular website builders, like WordPress, require you to stitch together a bunch of technology to make your website work. You need to purchase a domain and hosting then install WordPress. Not to mention finding a theme and adding plugins for functionality. Managing all thse separate technologies can be confusing, especially for beginners.
With Wix, it's a total breeze. Wix is an all-in-one hosted platform so you just need one account and you automatically have hosting sorted out. All themes and apps are also accessible from the same account and you can also set up custom domain names in your account too.
You can manage all of this (and more) directly in Wix.
Decent Online Store Features
If you'd like to build a small online store, Wix offers decent features to get you started.
It's not in the same league as the best eCommerce platforms, like Shopify and BigCommerce, but it is still a decent place to start selling online. That's why we've named it as the best all-in-one eCommerce and website-building platform.
Secure and Reliable
Since Wix is an all-in-one platform, that means you get in-built security and server reliability. You don't need to set anything up. It's all available out of the box and managed completely by Wix's team.
You also get automatic backups for your Wix websites so you can restore previous versions at any point in time. This way, you will never lose any important information.
180+ Supported Languages
Given that Wix has customers in over 190+ different countries, it makes sense to support the native languages of the majority of its userbase. Wix currently supports 180+ languages, making it suitable for creating an international or multi-lingual website.
Built-In Marketing Tools
Building a website is one thing. Making sure it can be found online is a totally different thing. Luckily for you, Wix includes a number of marketing features and integrations so it is super easy for you to boost your website's visibility online. We'll be covering these tools in more details later on stay tuned!
Wix Cons
Now, let's make sure Wix's cons aren't going to be dealbreakers for you.
Not fully responsive
Cluttered visual website builder
Can't switch templates
No multi-currency checkout
Limited features for advanced sites
Performance cannot be customized
Restricted SEO capabilities
Capped storage
Not Fully Responsive
Despite there being a few workarounds, Wix sites often do not display correctly or perform well on mobile devices.
This means Wix sites are not fully-responsive and this can have implications for a few different aspects of your website performance:
Poor user experience on mobile devices
Lower conversion rate and higher bounce rate
Reduced SEO performance since search engines now use a mobile-first algorithm
Cluttered Visual Website Builder
Some people find the website builder a little cluttered when they first log in. There are a lot of features and design options that can be pretty daunting and overwhelming to start with.
However, once you get a feel for what's there and how it works, it's pretty easy to use. We consider the learning curve pretty easy once you get past the initial daze of the dashboard.
Can't Switch Templates
Something that really irks us (along with many Wix users all over the world) is that once you create your website on a theme, you can't change the theme or template without having to rebuild your entire website.
While you can certainly change the design within the template, it's not possible to pick an entirely new one. Choose wisely, you must, young Padawan.
No Multi-Currency Checkout
If you choose to build an online store in Wix and would like to offer multiple currencies, you may face a few limitations. For instance, you can display different currencies on your product pages. But when it comes time for your customers to checkout, Wix does not support multi-currency sales.
If you want to sell internationally, you have better options, like Shopify or BigCommerce.
Limited Features for Advanced Sites
Wix's target market is primarily beginners and small business owners who want to build their own websites.
As such, if you need custom functionality or more advanced features, Wix may not be the best platform. It is not very scalable in the long run, and the bigger your websites get, the more you will face limitations that will ultimately limit your business growth.
Not to mention that even when you factor in the available apps, you might still struggle to extend its functionality for advanced features your website may need.
Performance Cannot be Customized
Wix has made huge strides in improving its loading speed; we'll give it that. However, its performance metrics still need a fair bit of work to align with ever-evolving best practices, especially when it comes to mobile performance.
Many of Wix's templates rely on graphics and media to look good, so it's often a compromise between aesthetics and performance since it cannot effectively handle both, unlike other more customizable platforms like WordPress.
While we have the confidence that Wix's team will continue to strive to improve its performance, we also can't help feeling as though it's always one step behind as technology around the world continues to evolve at a breakneck pace. The industry benchmarks for website performance can often move faster than companies like Wix are able to innovate.
Restricted SEO Capabilities
In addition to the SEO implications of Wix's websites not being mobile-responsive or providing decent performance on mobile devices, there are other SEO restrictions too.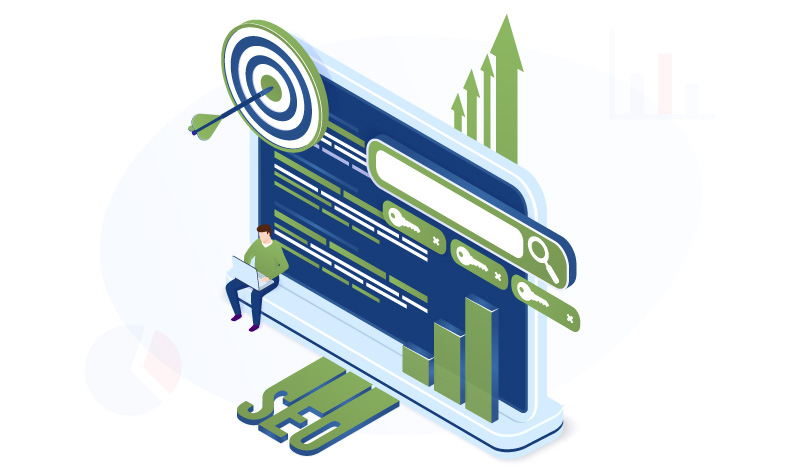 For instance, you have no control over the hosting servers used for your website. This means you also cannot optimize the servers for peak performance, you're left to Wix team and the protocols they implement instead.
You also can't easily customize your site or tune up its performance to your liking. In saying this, Wix has made massive improvements to its search-friendliness over recent years, and these impacts have not gone unnoticed by Google.
It's also worth mentioning that for most people, Wix's in-built SEO features are easy to use and are more than enough for what they need. However, if you're an SEO professional or you would like your site to rank competitively in search engines, you might feel constrained and unable to achieve the SEO performance you desire due to factors controlled by the Wix platform.
Capped Storage
Although all paid plans come with unlimited bandwidth, storage is capped at various levels (the more you pay, the more you get). Many key competing platforms don't limit storage like this.
Since Wix relies heavily on images for its designs to look professional and slick, it can be pretty easy to use up all available storage on your plan before you even know it. While you can certainly optimize images before adding them to the platform, you might find that this may not be enough even on the expensive plans, which offer up to 50GB of storage.
By comparison, many hosting companies like Hostinger offer 50GB of storage on their smallest plans, starting at only $1.99/month and renewing for $3.99/month after the promotional period.
The trade-off is that you need to set up and manage your hosting, domains, and website installation separately. It won't be an all-in-one solution like Wix, but it's worth knowing that other options offer more storage should you need it.
Wix Website Builder Review
Wix offers four main options for building websites:
Wix Artificial Design Intelligence (ADI)
Wix Editor (the standard Wix website builder)
'Velo by Wix' (formerly 'Corvid')
Editor X (the latest Wix website builder for professionals and agencies)
When you first sign up to Wix, you get to choose whether you build your website on the Wix Editor with a designer-made template (the first option in the screenshot below) or with the help of a smart assistant that can build your site in minutes (the second option, also known as Wix ADI).
Wix Artificial Design Intelligence (ADI)
Consider Wix ADI your personal smart assistant that helps you whip up a website in hardly any time at all. Even if you hate computers and lack IT skills, ADI will do the heavy lifting for you.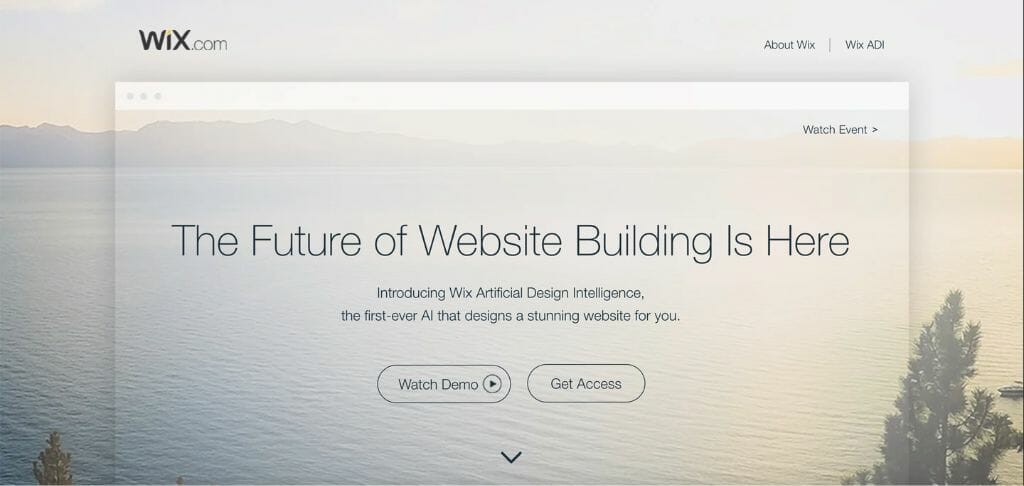 It gets to work creating your website after asking you basic questions and gathering information to display on your website. It will gather things like your social media profile links, your contact details, and any other information that can easily be found by making a Google search on your brand.
You can also use the drag-and-drop editor to make any changes you like. ADI will automatically lay out the pages for you, and then you can refine and fine-tune them to your tastes.
This is the best version of Wix to use if you're a novice and have never built a website before. Once you get the hang of using Wix, you can seamlessly transition to the Wix Editor when you feel you've outgrown Wix ADI's capabilities and limitations.
Wix Editor
The Wix Editor is the "standard" version of Wix that offers you more control over the look and feel of your website than what ADI does. It's kind of like using Microsoft Word to lay out an email newsletter or social media post — so it's pretty easy for most people with basic tech skills.
The Wix Editor offers far more creative control than ADI but is still very easy to use. It's the standard drag-and-drop website builder Wix is known for. It also includes a little question mark bubble on each feature in case you get stuck or don't know what something does.
Velo by Wix
Velo (formely called 'Corvid by Wix') is the developer version of Wix. By using Velo by Wix, you can access the code, databases, and APIs (Application Programming Interfaces) to create more bespoke websites and custom apps.
Velo is for advanced users with coding skills. It can be very easy to break your site if you don't know what you're doing in the code files, so we wouldn't recommend it for most people.
But in saying that, if you're an SEO professional, a developer or an advanced technical user Velo is a must for you. It lets you stretch Wix's capabilities and modify the code base to match your website's needs.
Editor X
Editor X is the latest version of a website builder from Wix that offers more design flexibility, collaboration tools, and an integrated development environment than its parent platform. However, Editor X and the standard Wix Editor share a lot of features in common, and Editor X isn't necessarily better for everyone.
Despite its similarities to Wix, Editor X is more geared toward web developers, design teams, and advanced creators. In contrast, Wix's standard editor is better suited to beginners and people who are not very tech-savvy.
When you consider all of these options, Wix has tried to cater to just about everyone by offering design editors that suit a broad range of skills and requirements.
Wix Domain Services
Wix does not offer separate domain registration services. However, it does include a free custom domain for one year in many of its paid plans.
It supports custom domains ending in .com, .org, .net, .co.uk, and .info. Renewal prices start at $14.95 per year, which is slightly above the industry averages according to the data we've gathered on the cheapest places to buy a domain name.
You can also purchase a domain name elsewhere and connect it to your Wix website. If you would like to set up custom email addresses like [email protected], Wix does not handle that directly. However, you can use Google Workspace (or a similar provider) to set this up and then connect it to your Wix website.
Who Is Wix Best Suited To?
Wix is primarily suited to small business websites, simple eCommerce stores, and DIY personal sites or blogs. It offers visually impressive layouts making it an ideal option for various businesses in any industry, from restaurants to artists and musicians.
Wix gives you a tonne of flexibility and freedom! So let's look at all the different types of websites Wix is well-suited to and how you can make the most of Wix if you're building such a site.
Wix for Small Businesses
Business websites are like Wix's bread and butter. There are hundreds of templates to choose from, designed specifically for business owners in different industries.
If you're building a business website on Wix, we suggest you use one of the Business plans, which opens up a world of amazing features. You can add subscription forms, appointment Wix bookings, and email marketing to your website, all within Wix's dashboard.
Not to mention all the amazing add-ons in the Wix App Market. Wix can also help you start selling online so let's look at its eCommerce capabilities next.
Wix for eCommerce
To set up an online store on Wix, you will need to select one of the 'Business and eCommerce' plans, which are essential for accepting payments online. The prices for these plans are reasonable and comparable to other eCommerce platforms like Shopify and BigCommerce.
It's also worth noting that you'll pay a flat fee with Wix. Some eCommerce site builders charge additional transaction fees, and they earn a small percentage of the value of each sale made through your online store. Wix doesn't do this. Instead, it lets you sell physical and digital goods and easily track your remaining stock.
It also offers more advanced features like subscriptions, dropshipping functionality, and integration with other platforms like Amazon.
Let's take a look at some more specifics because if you intend on selling online, it's important that you pick the right website builder for you.
Wix's Core eCommerce Functionality
Wix offers a pretty decent range of eCommerce features for small to medium-sized stores, including:
Ability to sell an unlimited number of products
Ability to sell physical or digital goods
Has robust filter options so users can sort through your products
You can manage your store from your phone using a mobile app
Add tracking information for all of your store orders
Has an abandoned cart tool so you can contact people who left mid-purchase
Add real-time shipping calculations
Track your profit margins with store analytics and a "cost of goods" tracker
For some of these features, you will need to use one of Wix's more expensive eCommerce tiers. Overall, however, Wix is quite generous with many features and limits compared to comparable plans offered by competitors.
It is also a decent option to consider for any kind of small or medium-sized online store, including one that:
Sells physical products
Sells digital products
Dropships products
Offers subscriptions
Selling Physical Products
Wix lets you sell an unlimited number of products, but that doesn't mean you have unlimited options for them. For instance, you can only choose up to six options for things like size, color, design, and up to 1,000 variants.
Variants are combinations of product options. So a green cotton T-Shirt is one variant and a red bamboo T-Shirt is another.
Despite these limitations, Wix's features are more generous than some competitors.
Shopify — 3 product options, 100 product variants
Squarespace — 6 product options, 250 product variants
Selling Digital Products
When selling digital goods, it's super easy with Wix. Provided you have your products ready to go, you can build your site and get it to the point of being able to start selling within an hour or two!
Wix will handle the functionality needed for your customers to download their products and also sends automated emails with purchase info.
Wix is also pretty good for selling or renting video content. This means you can host a course or video-based membership on your Wix site too..
The limit for digital files is up to 1GB which is considerably more than Squarespace and BigCommerce offer. But, Shopify takes the cake with a 5GB file size limit.
Dropshipping With Wix
If you want to start selling online but don't want the headaches of managing your product stock and fulfillment, dropshipping might be of interest. It allows you to sell another brand's products on your site and then forward the sale details to them to ship out and fulfill.
Wix lets you integrate dropshipping functionality into your store by using third-party apps like  Modalyst, Spocket, Printful, and Syncee (at the time of writing, a total of 36 dropshipping apps are available for Wix).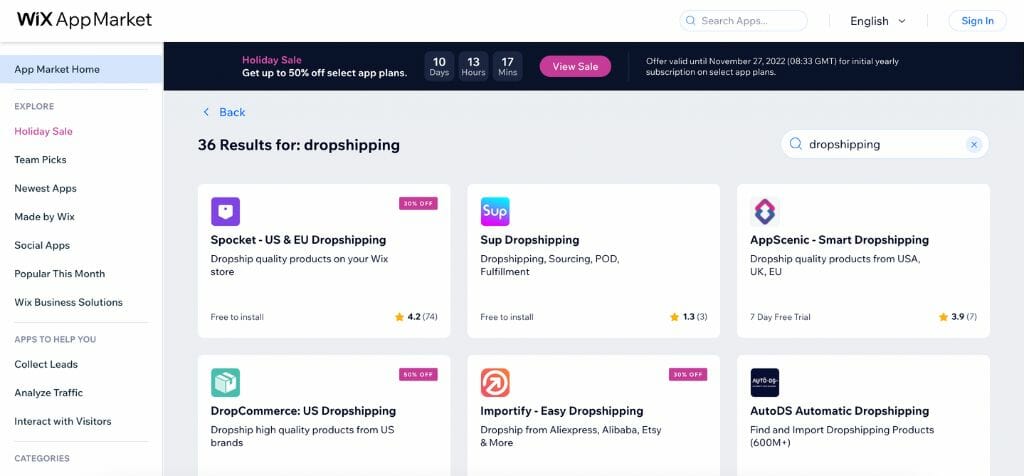 Modalyst is already integrated into the more expensive plans, but if you go with Business Unlimited, there is a limit of 250 products.
Tax & Shipping
Wix has reasonably flexible tax and shipping options that can be set up on a per-region basis. Wix also offers automated tax calculations if you're on the Business Unlimited or Business VIP plans.
However, it caps the number of transactions it will automatically calculate tax for each month.
Business Unlimited — Automates tax on 100 transactions/month
Business VIP — Automates tax on 500 transactions/month
Selling in Multiple Currencies
As mentioned earlier, one of the biggest drawbacks of Wix's eCommerce features is that although it allows you to display multiple currencies on your product pages, customer's can't checkout in their local currency.
It's also worth noting that the multi-currency feature only works if you're on the Business Unlimited or Business VIP plans ADN if you're also not using the Wix ADI website builder.
Not being able to checkout in a local currency can be a major turn-off for customers who are likely to abandon their cart instead of paying in a different currency.
If you'd like to sell online with Wix, consider if any of the limitations applied will affect you. If they are, it might work out cheaper for you in the long run if you build on a more scalable platform that can grow with you and offers all the features you need.
Wix for Personal Sites & Blogging
Another strong suit of Wix's is personal websites and blogs. Whether you're putting together a website for your wedding, an online resume, or a portfolio of your photographs or artwork, Wix has a range of beautiful designs ready to go.
Wix also has in-built blogging functionality, which comes with all standard blog features that you'll need, like:
SEO-friendliness
RSS
Tags
Categories
Post scheduling
You can even sell paid subscriptions to your blog posts and monetize your content through a membership.
However, for a more rounded experience, especially if you're in a creative field, we can't overlook Squarespace, which is known for its jaw-dropping, stunning designs. It also has some more advanced features than Wix but is not as easy to use for anyone who hasn't had as much experience building websites before. It's ideally suited to design professionals.
Wix for Multi-Lingual Sites
Wix supports over 180 languages according to the ISO 639-1 international standard. Thanks to Wix's multi-language support, you can publish a website in any language very quickly and easily.
However, it's worth noting that the core Wix builder is currently only available in 19 languages and Wix ADI does not support multiple languages so you must use the standard Editor or Editor X.
It's also worth mentioning that not all Wix apps support multiple languages. If your site relies on many apps for things like the following, you may be unable to use multiple languages.
Appointment bookings
Forum features
Hotel features
Membership areas
Restaurant features
In any case, Wix supports a global userbase and continues to improve its localization features so you can set up multi-lingual websites faster and easier.
The specifics of whether Wix will be a good fit for your international site will depend on the scale of your project and the functionality you require. If you have a simple site in mind, Wix will likely be a decent option to consider.
Who Should Avoid Wix?
You're no doubt realizing by now that Wix isn't for everyone. If you want hands-on control over every aspect of your site, Wix will not offer that to you.
Although the level of creative control is high, there are some instances where you can't implement the solution you have in your mind at the click of a button.
You also won't be able to have a high degree of control of customization over your site's technical performance or mobile usability.
For an alternative to Wix that's easy to use, offers the ability to optimize performance and allows unlimited customizations, we recommend using WordPress. Pairing it with a drag-and-drop builder like
Elementor
will give you the best of all worlds.
Wix Features Review
Although Wix is not well-suited to advanced users and anyone who needs a greater degree of customization, it does an excellent job serving the market it is intended for — beginners, DIY website owners and small business owners.

Let's take a deeper look at all of the features Wix offers to its core market segments. In our data-driven Wix review, we explored:
We also compare the pricing tiers and level of support available below so stay tuned as we dive deep into all the juicy details.
Ease of Use
Wix does an excellent job catering to users of all levels. With Wix ADI, even technophobes who hate technology and feel they are terrible at using IT can easily build a website just by answering a few questions.
Wix's Editor is also straightforward to use and requires no coding skills, thanks to its drag-and-drop nature. It offers more flexibility than the ADI option but can also overwhelm some users.
If we also consider all of the question mark support pop-ups scattered throughout Wix's dashboard and builders, it's clear Wix prioritizes ease of use for all its customers.
Perhaps the only thing that gets in the way of how easy Wix is to use is its cluttered dashboard. There are loads of options available, and it can take a few minutes for new users to figure things out and settle into the platform. But once they do, it's an easy breezy experience, that's for sure!
For ease of use and creative control, Wix is simply unrivaled.
Design Flexibility & Tools
Wix offers four different web design editors, which we mentioned above. Each adds a progressive layer of functionality and flexibility to the mix. The right builder for you will depend on your skills and design preferences for your website.
You can achieve pixel-perfect designs using the Wix editor. Or you can grab one of the professionally designed themes and start customizing it to your heart's content.
With Wix, it's all about flexibility and ease of use. Both of these features in combination, are big contributors to Wix's undeniable popularity.
Themes & Templates
Wix has over 800 themes and templates that have been professionally designed and are available to use straight away.
Naturally, some look better than others — catering to a broad range of design styles, website formats, and business industries — but you can be sure you'll find something suitable to get you started.
However, you must spend time analyzing each template carefully. Once you choose one and start building your website, you cannot change it without rebuilding everything from scratch.
Wix also offers a huge library of images, videos, backgrounds and more. These can save you loads of time when designing your site, and you won't have to pay for many stock images or videos.
App Market
Wix has an app marketplace (App Market) with over 250+ apps. Some are made by Wix (about 49 in total) and others are added by third party developers.
Like everything else in Wix, the marketplace is easy to use and navigate. If you want to extend your website's functionality, you will need apps sooner or later. They allow you to do anything from:
Take bookings
Allow people to leave reviews
Setup online chat
Integrate with social media
Add calendar functionality
CRM functionality
And so much more
Some of Wix's top apps that we recommend you look into include:
Ascend — One of Wix's core apps for business owners. It includes a CRM, automations, and a stack of marketing features.
Wix Bookings — Handy for anyone who runs an appointment or service-based business and needs a reliable way to schedule appointments.
123FormBuilder — Seamlessly and securely collect data from your website. Whether that's in a quiz, a survey, or a lead generation opt-in form, the possibilities are entirely up to you.
However, compared to other content management systems and website builders, fewer apps are available in Wix's marketplace.
WordPress — Over 70,000 plugins available
Shopify — Around 8,000 apps and integrations
BigCommerce — Around 1,200 apps and integrations
Security, Backups & Restores
Wix is a fully-hosted platform which means it takes care of security and backups for you. All Wix websites come with built-in SSL security certificates. SSL stands for 'Secure Sockets Layer', and is the standard technology used for keeping an internet connection secure. When installed correctly, your visitors will know the site they're on is safe thanks to the little padlock icon next to your URL.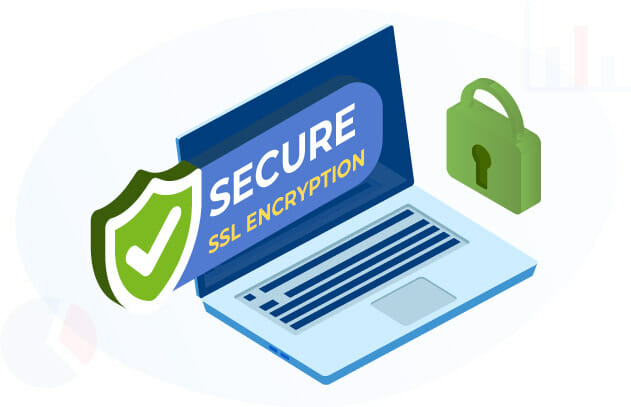 You can also assign password protection to individual pages to protect your content. This is ideal for membership sites where you decide whether members are approved to access particular types of content or not.
Regarding backups and data restorations, Wix has a convenient version control system called Site History. It will let you restore to any previous version of your site with one click.
If anything goes wrong, Wix's team will help fix it. This can be a godsend for anyone who doesn't want to be responsible for maintaining the security on their site or resolving technical issues.
This is the biggest advantage a fully-hosted platform has over self-hosted alternatives like WordPress.
Other security features that are included with every Wix account include:
Secure pre-saved credit card details to help your customers checkout easier
PCI compliance (this is the gold standard for eCommerce security)
Protection against spam, theft and fraud
Double payment authentication for online payments
Two-factor authentication
Automatic disaster recovery to reduce downtime is serveres in a particular area are affected
Search Engine Optimization (SEO) Features
Historically, Wix has received a great deal of criticism from the SEO community due to the limitations of its platform which greatly impacted SEO performance. Over recent years, however, Wix has taken this feedback on board and improved its SEO features significantly.
You can now edit page titles, descriptions, and alt tages individually. You can also access core site files, like the robots.txt file and more.
There are also some advanced tools allowing you to complete:
301 redirects
Advanced schema implementation
"SEO Patterns" to auto-generate meta titles and descriptions
Basic keyword research thanks to the integration with Semrush
You can also manage your Google My Business directly from the Wix dashboard. And if you're an SEO beginner, you can also use Wix's SEO wizard to help get you started.
However, despite having made such significant leaps and bounds in the SEO-friendliness of its platform, there are still some major SEO drawbacks. In particular, Wix's mobile usability and performance are not quite up to par with current best practices. It is also impossible for you to take full control over the performance of your website.
While Wix is leagues ahead of many other fully-hosted website builders, it will never truly be able to give you the level of customization you may need for a competitive SEO strategy as platforms like WordPress allow.
What About Wix and Core Web Vitals?
Core Web Vitals are a new set of Google targets relating to the speed, responsiveness, and visual stability of a website — and sites that meet them can receive preferential treatment in Google search results.
However, Wix (along with many other leading website builders) doesn't perform particularly well on this front. While the team at Wix is working behind the scenes to improve things, and their efforts can be seen to have made a small impact, we have concerns over their ability to keep up with ever-changing web standards.
This means your website could consistently be left behind anytime a new website standard that involves user experience and technical performance is adjusted in search algorithms.
In fact, Wix's own site doesn't even meet the best practices, especially on mobile.
You can certainly take some steps to improve your Core Web Vitals scores for your desktop site on Wix. But, given that Google has now shifted to mobile-first indexing, Wix's inability to deliver mobile performance that's up to par could seriously hurt your SEO performance.
Social Media, Email & Other Marketing Features
Other than SEO, Wix also features a host of additional marketing features and integrations. You can connect your social profiles, build a newsletter, and access a CRM!
Social Media Integrations
Connecting your website to your social media accounts is a great way of increasing engagement for both.
Wix allows you to add social buttons, likes, shares, feeds, and follower counts to your website, so people can easily find and follow you anywhere.
Contact and Lead Generation Forms
You can build contact forms and lead generation forms directly within Wix. While there is a simple contact form builder you can access, it comes with a few limitations. You can only create five forms and add ten fields per form.
To go beyond these limits, we suggest looking into Ascend by Wix, more on that in a moment.
Newsletter and Email Marketing Tools
What sets Wix apart from other website builder platforms is that it integrates email marketing and allows business owners to set up a newsletter campaign. You can also set up an autoresponder and email capture pop-ups.
Ascend by Wix (Marketing)
To get the most out of Wix's marketing integrations, we recommend you consider getting an Ascend plan. Ascend helps your business reach more people and boost its visibility online.
It is an all-in-one solution letting you connect with customers, automate your workflow, and generally promote your business. It covers 20 different product areas and brings them all into one place so you can manage your website marketing on multiple channels easily.
Here are some core features it includes:
Live chat
Wix automations (like personalized messages and notifications)
Email marketing
Customer relationship management (CRM)
Social media posting
Google Business Profile integration
SEO
You can access up-to-date prices from within Wix's dashboard after you sign up.
Scalability
While it's a great tool to help you build a business online, you may notice that as your business and website grow, Wix will no longer be able to match the functionality you need to operate online seamlessly.
That's why we recommend it for websites and businesses that are small and are likely to stay small.
While Wix is fully adaptable and can create many pages, you'll quickly face storage constraints as Wix's biggest plan only allows up to 50GB of storage. For websites with many images or online stores, this is not a great deal of space after a while.
We encourage you to consider how your business and website will grow over time. Do a little bit of research into other platforms to see which ones can scale with you as your business grows.
The last thing you'd want is to change to a new platform once you've reached Wix's limits. That can be a very costly endeavor.
Wix on Mobile Devices
One of the most significant drawbacks for both user experience and search engine performance is that Wix's designs aren't very responsive for mobile devices.
A responsive website will automatically resize itself to provide a great user experience on any device. That's how people viewing your site from devices of different shapes and sizes can all have a pleasant and positive journey through your website without the frustrations of tech not working.
However, Wix's designs aren't responsive by nature, so your website could experience issues like:
Horizontal scrolling on mobile devices
Elements are too big or too small on different screens
Can be hard for people to find what they're looking for
To overcome these issues, Wix has a separate editor for desktop and another for mobile, so you essentially need to build each page twice. The launch of Editor X brings forth more features to make Wix websites responsive, but it is aimed at professional designers and agencies for the most part.
Anyone building their website and does not have design experience may face issues when trying to make their website mobile-friendly.
Analytics & Conversion Tracking
Wix's in-built analytic tools are pretty decent. You can access integrations for:
Google Analytics
Google AdWords
Google Tag Manager
Facebook Pixel
Yandex Metrica
You can also use Google Tag Manager to implement any other third-party code or pixels directly on your Wix website. If you connect Google Analytics and Tag Manager, you can also set up custom conversion tracking to measure actions people take on your website.
Either way, you have loads of opportunities to access all the data you need.
Wix Pricing & Value for Money
All things considered, Wix offers excellent value for money.
To get started on Wix, you can access the platform for free for as long as you want. There are limitations to the features you can access, and ads may display on your website, so it's not ideal for a professional or business site.
If you need professional features like your own domain name or eCommerce store, you must choose from one of their premium plans ranging from "Combo" to "Business VIP". The cheapest ad-free plan with a custom domain name costs $16 USD per month.
Wix's pricing comes in cheaper than competitors like Shopify and BigCommerce. The Basic plan starts at $27/month for eCommerce capabilities. However, The next tier is only $32/month, and the VIP tier is $59/month – both significantly cheaper than Shopify's $79/month middle-tier option!
However, when you compare the limitations for specific features side by side, Wix often gives users more.
Overall, Wix is a more affordable solution for many small businesses and start-ups, and it delivers a decent range of features with reasonable limitations.
Let's take a closer look at the various pricing tiers to help you decide which is best for you.
Website Plans
Features
Combo
Unlimited
Pro
VIP
Prices
$16/mo
$22/mo
$27/mo
$45/mo
Standard Inclusions
All Website Plans include a free custom domain for one year, no Wix ads and a free SSL certificate.
Storage space
2GB
5GB
50GB
100GB
Video hours
30 min
1 hour
2 hours
5 hours
Support
24/7 customer care
24/7 customer care
24/7 customer care
Priority support
The higher tiers also enjoy additional perks like ad vouchers, 1 year free trial of the Site Booster, Visitor Analytics and Events Calendar apps, a professional logo and more.
It's also worth noting, however, the pricing and inclusions offered can vary based on the region you are signing up from.
Business and eCommerce Plans
Features
Business Basic
Business Unlimited
Business VIP
Prices
$27/mo
$32/mo
$59/mo
Standard Inclusions
All plans include secure online payments, recurring payments, subscriptions, customer accounts, a free custom domain for a year and no Wix ads. For eCommerce sites, you also get unlimited products and abandined cart recovery.
Storage space
50GB
100GB
Unlimited
Video hours
5 hours
10 hours
Unlimited
Support
24/7 customer care
24/7 customer care
Priority support
Enterprise Plans
Wix's Enterprise plans offer custom solutions tailored to your brand. These are considerably more expensive than the other plans mentioned above, and pricing is tailored to your requirements.
Prices for Wix's Enterprise plans are no longer advertised on the website, so you'll need to contact their sales team for more information if you're interested.
Which Plan Offers the Best Value for Money?
If you're after great value, the Pro plan is our top pick out of the Website Plan options. It's designed for small businesses that need company branding taken care of for them. You get a free logo design – normally worth $50 – plus access to the Events Calendar app and social media logo files.
However, we recommend the Business Unlimited plan if you want to sell online. It's only $5/month more expensive than the Pro plan, but it includes many more features! For instance, it has double the storage, 5x the number of video hours, plus a heap more business and eCommerce functionality the Pro plan doesn't feature.
That's a pretty good deal in our book!
Wix Support
Wix offers many types of support, including:
There is a support center, a knowledge base with hundreds of articles, a forum for community support, phone support, and a live chat function. There are also many helpful question marks throughout Wix's website builder. When you have over these you'll see a description of the feature and can get more information if needed.
Overall, we find Wix's documentation very detailed and clearly explained. Sticking with the theme of being beginner-friendly, Wix extends this to its resource articles and support hub to ensure users find the information they're looking for swiftly and promptly.
It also has support articles in 16 languages — English, Danish, Dutch, French, German, Hebrew, Italian, Japanese, Korean, Norwegian, Polish, Portuguese, Russian, Spanish, Swedish, and Turkish.
If you're looking for a more personal touch, Wix provides a 24/7 callback service, or you can fill out Wix's Customer Care contact page to receive more tailored support.
Frequently Asked Questions (FAQS)
Is Wix free?
Wix does feature a free plan which allows users to access a lot of the essential functionality needed to design their website. Users of the free plan can also access all of Wix's 800+ themes and templates along with images and icons provided by Wix.
Some of the Wix App Market apps are also free to use.
However, there are also limitations to the free plan making it unsuitable for professional or business websites. In particular, users cannot connect a custom domain, and it is "ad-supported" (meaning Wix will display advertisements on your website).
Does Wix work with WordPress?
Wix and WordPress are two separate platforms that people use to create websites. Wix is an all-in-one, fully-hosted solution where everything from web hosting to design is taken care of for you within one platform.
WordPress is an open-source content management system that provides the essential building blocks for users to customize their websites to their heart's content. However, WordPress does not include hosting or other features out-of-the-box. It relies on users adding building blocks (called plugins) to customize its features and performance from the ground up.
Can you Create a Multi-lingual Site with Wix?
Yes! You can create a multi-lingual site with Wix since it supports over 180+ languages. Wix also has a translator that runs on Google Translate already integrated too! Everything from text, links and even some of the Wix Editor settings can be translated into the most popular languages on the planet.
Do I need to Pay for Hosting with Wix?
Wix includes hosting as part of your monthly fee. If you decide to use the free version of Wix, you will not need to pay for hosting; however, in exchange, you will face a few limitations which will restrict your website from appearing professional online.
All of Wix's paid plans include hosting and a bunch of additional features best suited to small business owners and anyone making a personal website.
Do I need to Hire a Developer to build my Wix Website?
The beauty of Wix is that anyone can build a website without knowing how to code or needing a developer. There are instances where you may need to use a developer's skills to extend the functionality of your website beyond what Wix makes available naturally.
However, most people can build their own websites easily thanks to the library of 800+ professionally designed, ready-to-go themes and templates.
Is Wix Suitable for Advanced Users?
Wix's standard editor is fairly restrictive for advanced users. However, Wix now has two editors that enable code-savvy designers to access more features and flexibility.
Velo by Wix (previously Corvid) gives developers access to the code, databases, and APIs to create more bespoke websites and custom apps. Velo is specifically for advanced users with coding skills.
However, in early 2020, Wix also launched a more advanced editor for professional designers and agencies, Editor X. It allows users to build responsive websites for different breakpoints while giving them more creative control to achieve a pixel-perfect look and feel.
Final Thoughts: Is Wix Worth it in 2022?
Thanks for taking the time to read our in-depth Wix review. After thoroughly testing out Wix and comparing it to other top website builders on the market, our verdict is that Wix is an excellent website builder for beginner users.
Overall, Wix is best suited to users who want an easy and enjoyable way to create their own website without sacrificing looks, features, or integrations. It's especially well-suited to small businesses due to the wide range of in-built business features and the plethora of themes designed for companies in various industries.
So if you are seeking to build a small to medium website that you want to manage easily, Wix is a superb choice.
For more complex websites, we recommend you check out our guide on the best website builders and choose the best platform for your website needs.