WordPress and Wix are two website builders that I have extensively researched and used personally. 
As a digital strategist, I have spent countless hours exploring the capabilities and offerings of both platforms. 
Through my research and personal experience, I have gained valuable insights into their strengths and weaknesses.
In this comprehensive analysis, I will delve into the key aspects of Wix and WordPress, providing an unbiased comparison of their features and functionalities. 
Whether you want to create a personal blog or a business seeking to establish an online presence, this analysis will help you make an informed decision.
What Is WordPress? 
WordPress is a popular content management system that enables users to quickly establish an online presence with its user-friendly interface and extensive features. 
It offers flexibility, scalability and is free, making it a preferred choice for individuals and businesses.
One of the key advantages of WordPress website builder is its simplicity, making it accessible even to those without prior web design or development knowledge. 
It has helped me focus on providing content for my websites, as the platform handles the coding and organization behind the scenes. 
Being an open-source software, WordPress software can be freely used and customized to meet specific needs.
Notably, WordPress is trusted by prominent companies such as Disney, Sony Music, Time, Spotify, CNN, and many more. 
Its widespread usage is demonstrated by over 22 million downloads, solidifying its reputation as an ideal website-building solution.
What Is Wix? 
Wix is a leading website builder with user-friendly drag-and-drop tools and an extensive collection of ready-made templates. 
With over 500+ templates, Wix empowers users to create stunning websites without the need for specialized skills or the expense of hiring a web developer. It streamlines the web development process and lets users bring their website visions to life.
In addition to its intuitive design features, Wix excels in catering to small and medium-sized e-commerce businesses helping them to develop their online store. 
It boasts an impressive user base of over 200 million registered users worldwide, showcasing its popularity and widespread adoption. 
Furthermore, Wix supports 17 languages, ensuring accessibility for a diverse range of users globally [1].
---
Ease Of Use Comparison 
When building and maintaining a website, choosing the right platform with ease of use and maximum functionality is paramount. 
WordPress
WordPress offers a user-friendly experience with its powerful block editor, providing a live preview as you edit your pages. 
This intuitive feature allows you to create visually appealing designs effortlessly by adding blocks for elements such as texts, buttons, images, backgrounds, galleries, headings, and more. 
Moreover, WordPress offers a vast selection of thousands of templates or themes. Each template is flexible and customizable, allowing you to personalize your website using the built-in editor or the live theme customizer. 
This level of customization ensures that your website reflects your unique style and requirements.
An outstanding advantage of WordPress is the availability of easy-to-use drag-and-drop page builder plugins. These WordPress plugins enable you to design professional and stunning websites without coding experience. 
Wix
Wix offers a powerful and user-friendly platform that simplifies building websites. With its WYSIWYG (What You See Is What You Get) interface and intuitive drag-and-drop feature, website creation becomes effortless.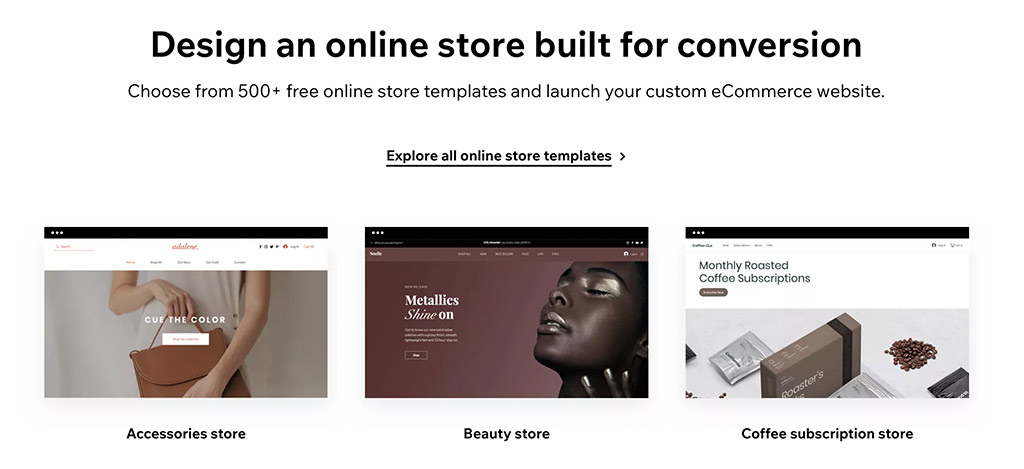 The Wix editor and interface allow you to easily select and edit any element on the platform, ensuring complete customization to suit your website's needs. 
The drag-and-drop functionality enables you to rearrange your website's layout, effortlessly adding and editing text, images, pictures, and videos. 
This seamless drag-and-drop feature makes Wix website building a stress-free experience and eliminates the need for coding knowledge. 
Even newcomers to website creation can navigate the Wix platform with ease, achieving professional-looking results without the complexities of coding.
Winner: Wix sites stand out for their user-friendly interface and intuitive drag-and-drop features. These tools make it incredibly convenient for users without coding knowledge to create a website with a professional appearance.
---
Security And Maintenance 
Both Wix and WordPress have features and tools to keep your data and site safe from threats. However, there are notable differences between them.
WordPress
WordPress prioritizes security by incorporating robust features like user authentication, firewall protection, password hashing, and SSL encryption. These measures contribute to a secure website environment. 
Additionally, the platform offers numerous security plugins that can further enhance website protection.
When using WordPress websites, I have more control over the security of my sites. However, this means I am responsible for selecting a reliable web hosting provider, secure themes, and trustworthy WordPress plugin to maintain a safe and protected site. 
While this may seem daunting, WordPress simplifies security by offering user-friendly features and resources.
For instance, the iThemes Security Pro plugin is available to assist users in implementing and managing security measures effectively. This tool streamlines security procedures, ensuring users can easily navigate the necessary steps. 
Wix
Wix provides comprehensive security measures to ensure your website's and data's safety. It includes firewall protection, ongoing malware scans, and SSL encryption, all working together to protect your online presence. 
Additionally, Wix has dedicated security teams that monitor websites and promptly respond to potential malware and threats.
When using Wix, you can rely on the platform to handle all aspects of your website's security. By signing up for an account and selecting a plan that suits your needs, Wix's team will protect your website from threats and hacking attempts.
This allows you to focus on creating and managing your Wix site content while relying on the platform to ensure a safe and protected online environment.
Winner: WordPress takes the lead in security, allowing users to implement robust security measures tailored to their specific needs.
---
Marketing And SEO 
Marketing and search engine optimization (SEO) are crucial to your website as they can help you to reach your target audience easily and grow your website.
Both platforms understand the importance of marketing and SEO for an online presence with their distinctive features.
WordPress
WordPress boasts one of the most powerful SEO plugins, Yoast. Trusted by over 5 million users, Yoast is renowned for its ability to elevate your website's visibility. 
Whether you opt for the free or premium service, Yoast SEO equips you with a comprehensive toolset to aim for top positions in search engine results.
With Yoast, WordPress SEO offers a range of features designed to optimize your website's search engine performance. 
These features include metadata editing, internal linking suggestions, and redirects. By leveraging these capabilities, you can enhance your website's search engine rankings, attract more organic traffic, and improve overall SEO effectiveness [2].
The combination of WordPress's flexible content management system and its robust SEO plugins, like Yoast SEO, empowers website owners to create SEO-friendly websites that rank well in search engine results.
– Marie Haynes, SEO consultant, and Google algorithm expert
Wix
In partnership with Semrush, Wix enables users to access Semrush keyword data from their Wix dashboard seamlessly. 
Depending on the user's Semrush account, they can benefit from 10 free keywords per day or even more if they already have a Semrush plan. 
This integration gave me access to an impressive database of 21 billion keywords, significantly enhancing my site's SEO marketing efforts.
Moreover, the Wix SEO Whiz and Wix App Market help you to optimize websites with helpful checklists that can improve your search engine rankings. 
Every page on Wix has settings like meta description, meta tags, title tags, and structured data markup for marketing and SEO improvements.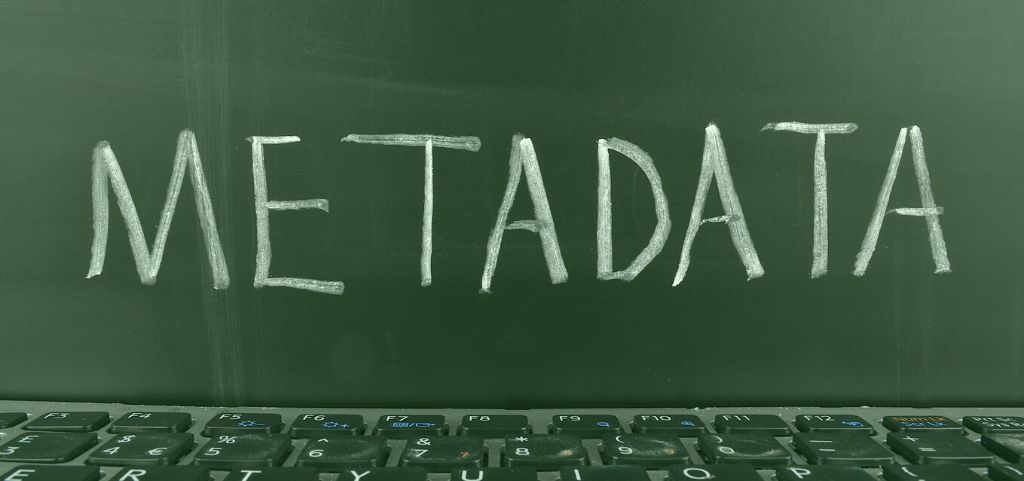 With the Semrush partnership, SEO Whiz, and App Market, Wix provides tools and resources to optimize and streamline marketing campaigns. 
Centralizing marketing management and offering valuable keyword insights empowers users to elevate their online presence and drive better results.
Winner: Both WordPress and Wix have amazing built-in SEO features and tools that give your website access to search engine top rankings and seamless integration with social media platforms. However, Wix has an outstanding Semrush integration that will solve all of your SEO problems.
---
Customer Support Comparison 
Customer support is essential for website-building platforms as it ensures users receive the assistance they need, enables timely issue resolution, empowers users with knowledge and resources, and contributes to the overall reliability and trustworthiness of the platform. 
WordPress
WordPress is open-source software, so receiving personalized support directly from the WordPress customer support team may be challenging. 
However, a vast community of WordPress users contributes to the platform by writing informative articles and providing assistance. 
While relying on this community support can help, it is essential to note that you may need to invest time in searching and sifting through various articles to find the specific help you require.
Fortunately, many hosting service providers that cater to WordPress sites offer personalized customer support as part of their services. 
By choosing a web host provider for your WordPress site, you can access dedicated customer support from their team, ensuring prompt assistance and guidance throughout the website setup process.
Wix
Wix provides comprehensive customer support services to ensure a seamless user experience.
Their in-house support team is available Monday through Thursday, from 5 am to 5 pm EST, and you can contact them via email or phone for assistance. If needed, the support team can even arrange a callback at a time convenient for you.
In addition to direct support, Wix offers a 24/7 live chat feature that helped me engage with their representatives in real time. 
This allows for immediate responses to any queries or issues you may have. Furthermore, Wix provides an extensive collection of video tutorials, a knowledge base, and helpful articles, all readily accessible to users. 
These resources serve as valuable self-help tools, enabling users to find answers and guidance independently. 
Winner: Wix excels in providing users with multiple support features that facilitate quick and convenient assistance for resolving issues. Notably, each Wix page features a small question mark button, which offers instant answers to common questions, providing users with immediate guidance and solutions.
---
Pricing Comparison
WordPress and Wix have free plans, so I recommend you try both and see which is a better fit for your business.
WordPress
WordPress is open-source software, so you can freely download and use it; this is very valuable for businesses. However, I discovered that you must pay for some features and equipment to keep your website lively and running. 
WordPress requires you to pay for a:
Hosting provider – the cost starts at $2.95 per month

Custom domain name – starting at $10 per year

Additional plugins for functionality – between $0 – $70 for each plugin

WordPress themes – this is a one-time payment that costs between $25 – $299
Although WordPress is free, building a live website can cost between $0 and $200; monthly maintenance costs between $10 and $40. 
Wix
Wix has eight paid and free plans, all of which offer great value depending on your business needs. The prices of Wix plans are:
Combo — $16 per month

Unlimited — $22 per month

Pro — $27 per month

VIP — $45 per month

Business Basic — $27 per month

Business Unlimited — $32 per month

Business VIP — $59 per month

Enterprise — custom pricing (the price starts from $500 per month)
Winner: WordPress has the upper hand with budget-friendly prices and much better value for your website. While Wix has reliable but expensive prices, WordPress allows you to choose a suitable price for a great value.
---
WordPress vs. Wix – Which One to Choose?
Deciding which one to use for your website depends on factors like ease of use, SEO needs, customer support, and security – and when it comes to this, there is no better than Wix.
If you have little or no technical knowledge of website creation but want an easy-to-use blogging platform with no coding requirements, Wix will provide it quickly.
It also has a free trial and multiple features that will help you create a high-quality website.