Starting a sports blog might be one of the most rewarding endeavors I've embarked upon. 
As an ardent sports fan, my journey into sports blogging began as a mere hobby, a space to express my love and share insights on my favorite teams and sports events. 
With consistent efforts, strategic planning, and the increasing digitalization of our world, it soon became a lucrative side hustle.
In this guide, I will share the step-by-step process I used to transform my passion into a profitable venture, from choosing a niche to creating compelling content and monetizing your site.
Quick Summary
To start a sports blog, identify a unique niche and select a distinctive, non-trademarked blog name.

Set up the blog by choosing a blogging platform, securing a domain and host, customizing the theme, and creating key pages.

You can ensure the blog's success by creating quality content, promoting it through various channels, and exploring different monetization methods.
How To Start A Sports Blog?
Starting a sports blog can be both exciting and challenging, but with the right approach and guidance, you can create a popular online hub for sports enthusiasts.
Here are the most important steps to start your blog:
1. Discover Your Sports Blog Niche
Finding a unique and focused niche within the sports industry is crucial for attracting a dedicated audience and standing out. 
To discover your sports blog niche, consider your passions, knowledge, and the interests of your target audience. Focus on a specific team, a particular aspect of the sport, or a unique blogging style.
For instance, create a baseball blog about baseball history or share your insights on local college football teams.
A niche is – in simple terms – the general topic matter that you write about. It's the passion or main theme of your blog. When you have a niche, all your posts revolve around that main theme, and that's essentially all you talk about.
– Elna Cain, B2B SaaS freelance writer and Digital Marketing Writer At AI21 Labs
2. Craft An Engaging Blog Name
Creating a memorable and relevant blog name is essential for capturing the essence of your niche and appealing to your target audience. 
To find the perfect name, consider using a blog name generator, such as Nameboy, to help you develop creative ideas. Check other relevant blogs to ensure your chosen name isn't too similar to another blogger or confusing for readers.
Additionally, verify that your desired name isn't trademarked or owned by another brand or entity, and secure it with a domain registrar like Bluehost.
3. Choose A Blogging Platform
Selecting the right platform is essential for creating a vibrant sports blogging community and a user-friendly experience.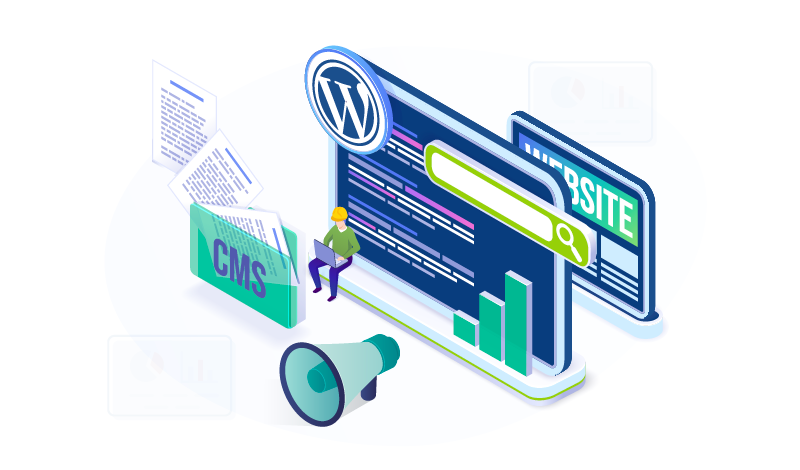 Some popular choices for sports bloggers include [1]: 
WordPress:

Offers a wide array of WordPress themes, plugins, and customization options.

Medium:

Provides a simple and clean platform for publishing and sharing content.

Blogger:

A user-friendly platform with easy integration with other Google services.
You should also consider your specific needs and preferences when choosing the best platform for your sports blog and factors such as ease of use, customization features, and available support.
4. Purchase A Domain Name & Hosting
Securing a domain name and hosting is crucial in launching your sports blog. I recommend Bluehost for its reliability and affordable pricing plans, starting at just $2.95/month for the Starter Plan. 
When choosing a domain name, think creatively and choose a name that is memorable, searchable, and relevant to your niche.
5. Choose And Customize A Theme
Selecting a visually appealing and user-friendly theme for your blog is essential for providing a great browsing experience for your readers. 
You can explore various WordPress blog themes, both free and premium, and choose one that aligns with your brand identity and niche. Some popular sports blog themes for WordPress include [2]:
After selecting a theme, customize it to make it your own by adjusting color schemes, typography, and layouts, ensuring your blog stands out.
6. Create Essential Pages & Logo
Setting up key pages for your sports blog, such as "About," "Contact," and "Privacy Policy," is important for providing a seamless user experience.
Here are some tips for each page:
About page:

Share information about yourself, your passion for sports, and your blog's mission.

Contact page:

Include contact information like phone number and email address. Also, add a contact form to make it easy for readers to get in touch with you.

Privacy Policy page:

Clearly outline how you collect, use, and protect user data on your blog.
By creating these key pages, you can enhance the professionalism and credibility of your sports blog.
Additionally, design a unique logo to enhance brand recognition and create a consistent visual identity across your sports blog.
7. Install Plugins
You can enhance your sports blog's functionality and user experience by installing essential apps and plugins, such as SEO tools and social media sharing buttons. 
Some popular plugins for successful sports blogs include SportsPress, JoomSport, and League Table. To install a plugin, follow these steps:
Navigate to the "Plugins" section in your WordPress dashboard.

Click on "Add New."

Either upload a plugin ZIP file or search for free plugins in the WordPress Plugin Repository.
8. Set Up Your Blog & Write Your First Blog Post
Now, you can complete the technical setup of your blog by installing WordPress, configuring settings, and optimizing for search engines. 
To install WordPress, follow the instructions provided by your hosting provider, such as Bluehost. Once installed, configure your blog's settings, such as your domain name, website name, and a short description.
You can also optimize your sports blog by using SEO practices, such as keyword research, meta tags, and image optimization, to increase your visibility and attract more readers.
9. Produce High-Quality Content
Creating engaging, informative, and unique content for your sports blog is crucial for building a loyal audience. Focus on your niche and target audience's interests, and aim to provide valuable insights and fresh perspectives.
Research your topics thoroughly, and ensure every blog post is well-written, well-structured, and visually appealing. 
By producing high-quality content consistently, you'll establish yourself as an authority in your niche and keep your readers coming back for more.
10. Promote Your Blog
To increase your sports blog's visibility and traffic, you need to implement various promotion strategies, such as social media marketing, guest posting, and networking with other sports bloggers. 
Share your content on social media platforms like Twitter and Facebook to reach a wider audience and engage with other sports fans by participating in online forums and groups.
Collaborating with other bloggers in your niche through guest posting and link exchanges is also something I would advise to expand your reach and establish credibility within the sports blogging community.
11. Monetize Your Blog
Multiple effective monetization options for sports blogs can be easily implemented in your content. If you want to monetize your passion, consider these methods [3]:
Affiliate marketing

Display ads

Sponsored content

Selling digital products or services, such as online courses, ebooks, or coaching sessions
Remember that successful monetization requires patience, dedication, and a focus on providing value to your readers. With the right strategies, you can turn your sports blog into a profitable venture, but make sure to choose reliable monetization tools.
12. Improve SEO
Improving your sports blog's Search Engine Optimization (SEO) is essential in increasing visibility, traffic, and engagement. 
SEO helps your blog appear more prominently in search engine results, increasing the likelihood of organic, non-paid visitors. 
One of the first steps in SEO is conducting keyword research. This involves finding and analyzing the terms people enter into search engines and then using this data to shape your content.
SEO tools like Google's Keyword Planner, SEMrush, or Ahrefs can help you identify popular keywords related to sports. 
Equally important are meta tags. Meta tags are lines of code that describe your page's content. They don't appear on the webpage, but are important for search engines.
Linking strategy is another important aspect of SEO. Internal links connect one page on your site to another page on the same site, help search engines understand the relationship between different content on your site. 
External links that go from your site to a different site can increase your site's credibility, especially when you link to authoritative sources.
Your URLs should also be SEO-friendly. They should be simple, understandable, and include your keywords. For instance, a URL like yoursite.com/football-training-tips is better than yoursite.com/post12345.
FAQs
How Much Do Sports Bloggers Make?
Sports bloggers make from nothing to over six figures per month. Factors such as traffic, niche, and monetization strategies can significantly impact a blogger's earnings.
How Do You Write A Sports Blog?
To write a sports blog, consider your passions, knowledge, and the interests of your target audience. Plan and research your content thoroughly, and focus on providing valuable insights and fresh perspectives on current events.
Can You Make Money With A Sports Blog?
You can make money with a sports blog by implementing various monetization methods, such as affiliate marketing, display ads, sponsored content, and selling digital products or services.
Get In The Game: Start Your Own Sports Blog Today
Starting a new sports blog is an exciting venture where you can channel your passion for sports into creating engaging content and building a vibrant online community. 
For more resources to help you on your blogging journey, including top-of-the-line blogging platforms, SEO tools, and content creation software, check out our guide.
Lace up your sneakers and prepare to jump into the exciting world of sports blogging. 
---
References:
https://www.wpbeginner.com/beginners-guide/how-to-choose-the-best-blogging-platform/

https://wpastra.com/themes/sports-wordpress-themes/

https://daext.com/blog/8-strategies-to-monetize-your-sports-blog/