There are many blogs on the internet, and you may want to know what exactly a blog is and how to start one.
These blogs exist for various reasons, from creating an online presence to enlightening the public about a particular topic or idea in which you have great expertise.
If you need to start a blog but don't know how you are in the right place, and as an experienced blogger, I will help you learn all you need to know about starting a successful blog.
Quick Summary
A blog is a web page on the internet that provides information on a particular topic to interested individuals who may want to learn a thing or two.

To have a successful blog, you need to be dedicated to your craft and consistent, as that is the only way your blog can stand out from others in the internet space.

Blogs today have provided a means for individuals to earn a consistent income through ads, sponsored posts, and so on.
All You Need to Know About A Blog
A blog is a web page that provides information to web users about a specific idea or topic. Initially, a blog started as an online diary where you could write your thoughts and share personal experiences.
However, since the evolution of the internet, blogs have become much more, as you can now make money blogging and even share updates and information between yourself and others.
How To Start Your Blog
To start your blog, you will have to head on to a site like WordPress or Blogger.com to create an account, after which you will select a custom blog template to work with and then tweak it to suit your blog style.
Once you have done this, add your blog content as articles and publish it for the world to see. 
Remember that when writing an informative article for your blog, there are certain things you need to take cognizance of, such as your type of audience, tone of writing, and so on. 
This will help you tailor your posts so that they will capture your audience's attention.
Having catchy titles is important for drawing traffic, so always come up with a title that draws attention. Most readers today will take note of your blog's title before anything else, so try to make a good impression [1].
The next thing you will have to keep in mind is keywords. Think of possible keywords your visitors might be interested in and incorporate them into your blog. Successful blogs usually incorporate relevant keywords, so yours should too.
Also, whenever a visitor types a relevant keyword on search engines, your blog will be among the first web pages to appear, bringing you more views.
Finally, search engine optimization (SEO) is a tool that shouldn't be neglected. Try to carry out on-page optimization as much as possible by including high-quality images, videos, and so on. 
Focus on the off-page optimization that requires you to promote your blog through social media platforms, guest blogging, link building, word of mouth, emails, and so on.
Once you do all of these with consistent effort, you should see your blog blossom into a success.
Types Of Blogs
In our world today, different types of blogs exist on the internet. These blogs cover a wide range of topics and, in most cases, appeal to a particular target audience.
Common types of blogs include food blogs, personal blogs, fashion blogs, lifestyle blogs, sports blogs, business blogs, news blogs, group blogs, art blogs, tech blogs, religious blogs, and so on.
These blogs provide unique information on each topic and provide an avenue for discussion and comments among regular visitors.
For example, a sports blog provides relevant information on all kinds of sports and the latest events happening in the sports industry. The same applies to food blogs, tech blogs, and so on.
Blog vs. Website: Are They the Same?
Contrary to what many people may think, a blog and a website are not the same. A blog is a webpage that focuses on a given topic with regular updates written in the form of articles. 
A website, however, is much more complex and contains several pages with information intended for different purposes. Sometimes, a blog could even be part of the entire website [2].
When this happens, the website relays the needed information to the public and then uses the blog to keep visitors updated on the latest information and events as they unfold. 
A typical example is an e-commerce website that has a blog section where customers can be updated on the latest information regarding certain products or services.
How Blogging Works
To begin blogging, you must first purchase a domain name and then progress through the coding process.
If you aren't skilled at coding, you can opt for blogging software such as WordPress or Blogger.com which simplifies the whole process.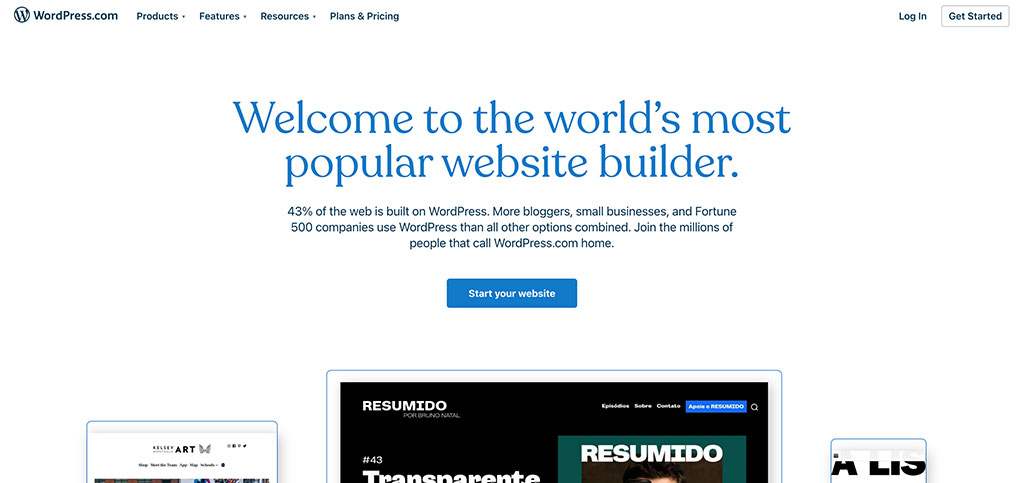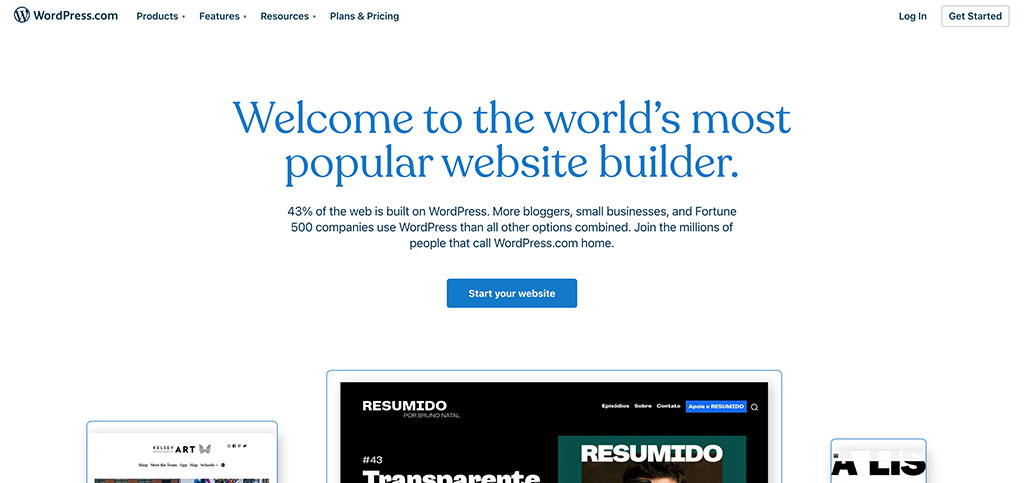 After setting it up, you will have to focus on sourcing links, an important aspect of blogging. Start by linking to another blog that better explains the topic or concept your blog is discussing.
For example, if you run a tech blog, you can link to another tech blog that explains a concept you mentioned in your blog in detail.
The purpose of linking out to other blogs is to enhance the quality of your blog and to avail your customers of every piece of information they might find useful about a particular topic [3].
Once you have this out of the way, you can begin blogging. Remember that consistency is also important if your blog is going to be a success, so endeavor to keep your blog up-to-date with relevant posts from time to time.
How Do Bloggers Get Paid?
Bloggers today can get paid through different means as more money-making opportunities have presented themselves over time. Below are ways in which bloggers can receive monetary rewards for their efforts:
Salaries And Contract Payments
Bloggers can get hired by companies that need their assistance full-time to get their products or services out there through blog posts, and in turn, they get paid an agreed sum over a specific period.
Also, bloggers can become freelancers and take on contract work from various organizations to promote their products and services and, in turn, get paid.
Advertisements
Advertisements are another way bloggers can get paid for their services. This is achieved when they sign up their blogs for ad placements, and then they get paid when a visitor views or clicks the ad.
Also, in some cases, ad networks can reach out to these bloggers to place ads if their blogs are well-known and record impressive views and impressions [4].
Affiliate Marketing
Affiliate marketing is another online opportunity that bloggers have leveraged to make money. They do this by reaching out to companies to promote their products and services.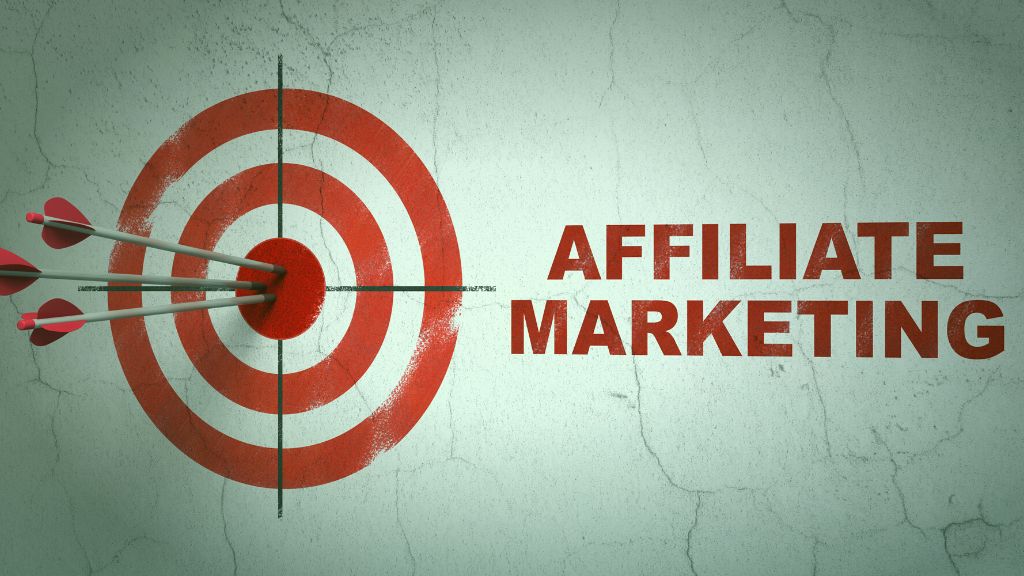 Once these companies agree, they then give them a unique URL that will be placed on the blog to serve as a link to the company's page. This way, visitors who click the link will be redirected to the company's website to take a look at its offerings.
Sponsored Posts
Companies also pay blog owners for unique posts about the company on their blogs. However, to achieve this, the blogs would have to have a wide reach and a large number of viewers so the post can be seen by as many people as possible and yield the intended result.
Selling Products And Services
Those who own blogs can also get paid by selling different products and services to a wide audience. They could even become experts in a certain field, such as consultants, coaches, and so on, and sell their services to individuals who need them.
For example, a blogger who writes about fitness may offer fitness services or sell fitness programs his readers would love to purchase.
Merits And Demerits of Blogging
Blogging may be an effective way to build an online community where individuals can share their experiences, but this does not take away the fact that it comes with certain merits and demerits, which we shall take a look at below:
Merits
Excellent SEO tool: Blogging is a great SEO tool simply because of the need for it to be regularly updated with new information, which is something that would improve search engine results.
Fosters communication with your audience: Blogging also helps foster communication with your audience by keeping them up-to-date on information and events. As more posts are made on your blog, customers will be more likely to visit it frequently and pay money for certain services and products they might need.
Establishes a relationship with customers: Blogging allows visitors to comment and provide feedback on the information you are relaying to them. This way, a relationship is formed between you and them that may translate into money for you.
Generates alternative income: Apart from promoting products and services for payment, blogging can also generate other alternative sources of income from other activities such as advertising and affiliate marketing.
If you write for your audience and work to address the questions they might have, you will automatically create SEO-friendly content, because that's what SEO is all about.
– Linda Pophal, Founder of Strategic Communications, LLC
Demerits
Consumes time: Blogging is known to consume a lot of time, especially when you need to regularly update your blog with new posts to keep your customers updated on what's happening.
Constantly requires new ideas: Blogging is no easy task as you have to always come up with new ideas for content that is engaging and will capture the attention of your visitors. This alone can be quite draining, especially if you have run out of ideas for what to post.
Requires consistent effort: There are tons of blogs littered all over the internet space simply because they failed to reach their potential due to a lack of consistency, which only a handful can attain.
Requires other tools to generate profit: In the past, you could generate income from blogging by just making posts. This, however, is no longer the case today, as you would have to consider other tools, such as email marketing, social networks, etc., to make a considerable profit from your blog.
The best tip I can give a blogger is to think "audience first." Sometimes, we go straight for the keyword tools when we're brainstorming a piece of content; however, if we don't know who we're writing for, our copy won't resonate with the reader.
– Jamie Press, Digital Marketing Specialist at Eurisko
Frequently Asked Questions (FAQs)
What Is The Primary Goal Of A Blog?
The primary goal of a blog is to educate your readers by sharing your experiences or expertise on a given topic. This topic could be anything from science to tech, fashion, art, etc.
How Long Should A Blog Post Be?
A blog post should be around 1500 to 2000 words, although it could be more or less depending on the topic in question and the type of audience you are working with.
What Makes A Successful Blog?
Consistency is what makes a blog successful, coupled with the fact that you stick with a given topic and dedicate your time and resources towards informing your readers all they need to know about that topic.
What's My Blog Worth?
Discovering the value of your blog involves using various methods, but it's not an easy job as it requires considering multiple factors. Check out our detailed guide on how to determine your blog's worth.
What Skills Are Needed to Write a Blog?
Soft skills are most needed to write a blog. For example, your ability to research, communicate effectively, and be motivated is one of the essential skills you need to get started with a blog.
Start A Blog Today
Starting a blog is no easy task, but with consistency and the right amount of discipline, you can be part of the chosen few who are managing successful blogs today. 
Before you start a blog, be sure it is something you want to do and has a niche or a topic you want to focus on. This way, you attract a target audience interested in your knowledge regarding that topic.
With time and dedication, you should see your blog gain more views and impressions, and should you wish, you can then monetize your blog to start earning as a blogger.