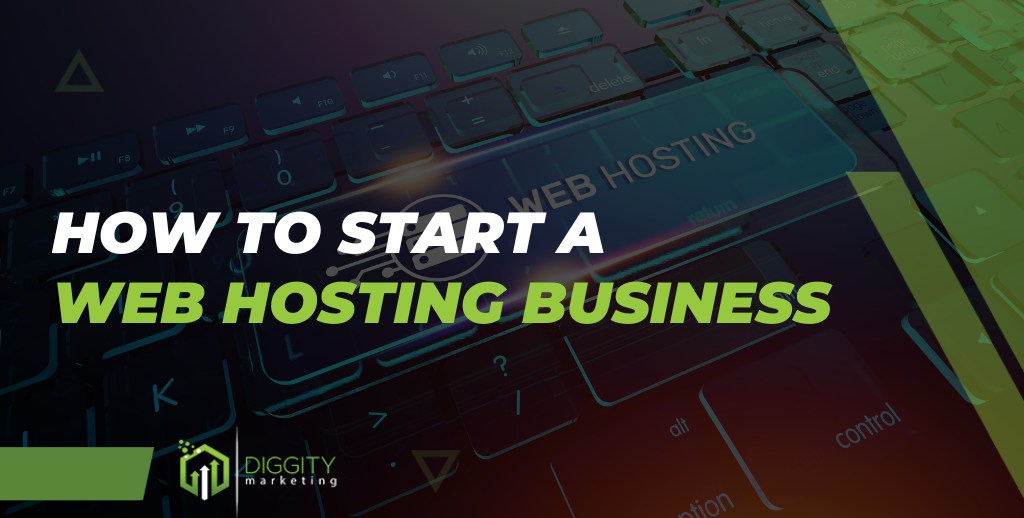 In order to sell a web host manager to your clients, you don't need to start a million-dollar company. If you are a web developer looking to expand your business by offering web hosting services to your customers, offering these services can be ideal for your hosting business and customers.
As an owner of several websites now, I have spent a lot of time researching how to build your own web hosting business. In this article, I will give your business tips on how to create a web hosting company without breaking the bank.
Quick Summary
There are several reasons to start a web hosting business, including the simplicity and the additional money it can provide. It is a great upsell for an already digital business to offer a hosting company.

All you need to start a web hosting business is a website so customers can find you and research your hosting offers.

Using reseller hosting for your web hosting business can help you start offering reseller hosting plans without significant investment or programming knowledge. 

You can start a web hosting business by identifying your niche, researching competitors, choosing your server type, designing your business plan, and more.
What Is A Web Hosting Business?
A web hosting business is an online service that allows users to publish their websites on the internet. A web hosting company rents out the space on a server where you can store all the files you need for your website [1].
How Does A Web Hosting Company Work?
A web hosting company runs a server that hosts your website and keeps it running 24/7 for your visitors. When a user types a domain name into their address bar, the web hosting company's dedicated server will transfer all the necessary information to load your website for the user.
Web hosting businesses ensure that a user's website performs how it should and has the best security.
Reasons To Start Your Own Hosting Company
There are some excellent benefits to joining the hosting industry, including [2]: 
1. It's Simple
The web hosting providers do most of the work. They handle technical issues, keep the service running consistently, and more.
All your hosting needs to do is keep your clients happy and provide dedicated hosting to them and their businesses. Once websites are running, they don't need much effort to maintain.
2. Additional Money
Starting your own hosting business can add extra money to your pockets without quitting your day job or dealing with a large amount of work.
Besides the initial setup and registering a new client, the effort you need to put into your profitable business is low. A low overhead price to cover your costs and bring in cash flow can help keep prices straightforward for existing clients.
3. Great Upsell Option For A Digital Firm
If you already run a business such as a web design, adding a hosting account option to your package can make your service an all-in-one solution compared to other hosting companies.
Offering hosting to new clients and existing ones on your dedicated servers without having to manage separate reseller hosting providers and managing independent users can simplify account management and software installations.
What Do You Need To Start A Business In The Hosting Industry?
If you want to start providing hosting services, you don't need much. You don't need a data center or a virtual private server in your living room; you don't even require knowledge of systems and how they work.
What you do need is a website so your customers can find you and see what your hosting business offers. The ideal plan is to start with a reseller hosting plan, and as your hosting business grows, you can change to a virtual private server or your own server that is dedicated. Doing it this way reduces your initial investment through reseller hosting services.
By using a reseller hosting business, you can start your web hosting without having system knowledge and a minimum investment cost.
You will also need a system to automate orders and billing and a plan to manage support tickets.
What Is A Reseller Hosting Service?
Reseller hosting companies allow you to sell labeled hosting services to clients with your brand name. It's the best option to start your own hosting business without spending an arm and a leg managing a server.
Reseller hosting buys hosting plans; usually, VPS hosting from a hosting provider for a wholesale price and subleases it to others by dividing the hosting space per individual client.
Things To Consider Before Starting Hosting Business
There are a few pointers to consider when starting your hosting service:
Not every reseller hosting service is created equal. Ensure you choose the right reseller that suits your business needs.

Choose a reseller that allows white-label reseller plans, which means your customers wouldn't realize they are using a reseller hosting service.

Ensure that the reseller hosting plan offers ongoing technical support. If they don't, you will have to provide your own customer support and technical services.

Decide how much you want to charge for your resell hosting plans.
Steps To Start Your Own Web Hosting Business
Starting your own hosting business is relatively simple. The following steps will get your business up and running quickly [3]: 
1. Find Your Niche
Servers are a high-demand product, which can increase the amount of competition you will face. However, if you target a specific group of people within the shared hosting market, you can expand and grow your business. 
One of the main factors in determining success as a web hosting business is if you can bring unique features to your reseller hosting plan. Special features such as unmatched prices or targeting a specific industry can help your business to stand out.
Whatever niche you choose for your hosting, you need to define it before getting into other details of your web hosting business. 
2. Research Industry Competitors
After you decide on your niche, you need to research industry competitors within that niche to separate yourself. Researching industry competitors allows you to identify what they do well and what they lack so you can provide what they lack.
Understanding what works for your competitors can give you a distinct advantage with your customers and also reveal unique marketing tactics and product offerings you can use.
3. Choose Your Server
The next step is to choose your server. There are several different options, including:
VPS:

Virtual private server hosting offers small virtual environments within a large server. A VPS is a solution for companies just starting their business because it allows you to host websites, emails, or small games for less than a dedicated resources server. 

Dedicated: 

Dedicated servers are best for clients needing extensive processing or wanting to create their own VPS. Dedicated servers can be ideal for hosting games, allowing your company to develop small virtual game hosting solutions for clients.

Private Cloud Server:

Dedicated cloud server hosting eliminates the need for scaling and infrastructure. Private cloud hosting is a low-cost option compared to a dedicated server. They provide the benefits of a dedicated server, including peak performance during large traffic and the ability to scale up or down quickly. However, these solutions can get expensive and aren't ideal for starting a web hosting business.

Public Cloud Server:

A public cloud server is scalable and affordable and uses resources across different servers through virtualization. These servers help your teams to meet software deliverables and ensure quality testing and high scalability.
When choosing a server, remember that not every server is for every situation. Consider the needs of your clients and base your decision on a server on your business model and niche.
Today it's not about getting the traffic to your site, it's about getting targeted and relevant traffic.
– Adam Audette, SEO Business Leader, Blend360
4. Design A Business Model
Once you come to the stage of designing your business model, you need to consider branding, pricing, and your web design.
Branding:

Branding for your business model includes factors like your logo, company name, mission statement, core values, and more. You will also need to consider your domain name, which should be easy to locate and add to SEO strategies.

Price:

Understanding how much your server costs and how much you need to charge to make a profit will allow you to compete within your niche. You will also need to consider competitors' pricing

[4].

Site Design:

As a digital company, your website is your storefront. The quality of your website can make or break your business. Working with a web developer can ensure that your website adheres to quality standards and matches your brand message.
5. Create Your Hosting Site
The hosting site will be your business card. Without your website, it will be difficult to find clients. WordPress is the most used CMS for creating websites; however, you can use any CMS you have experience with. The challenge is to bring visitors to your website and make it known to your clients.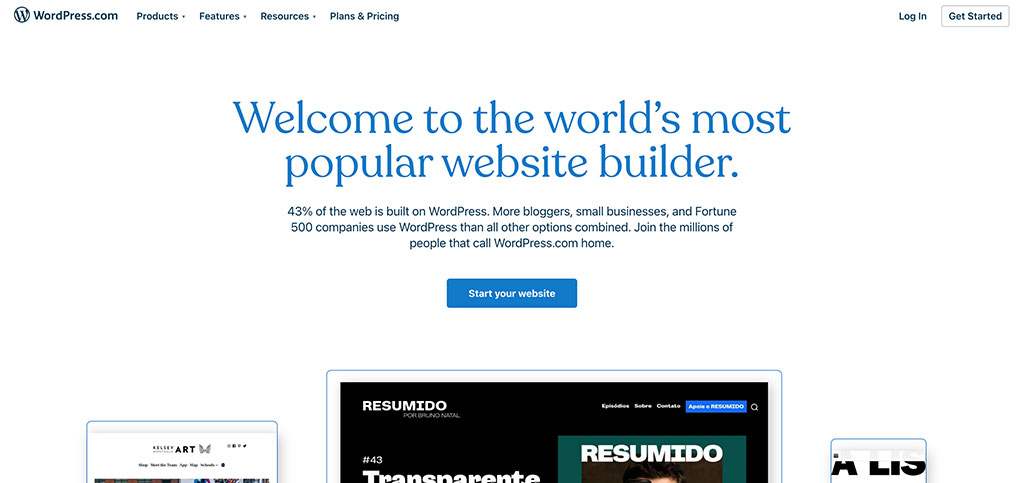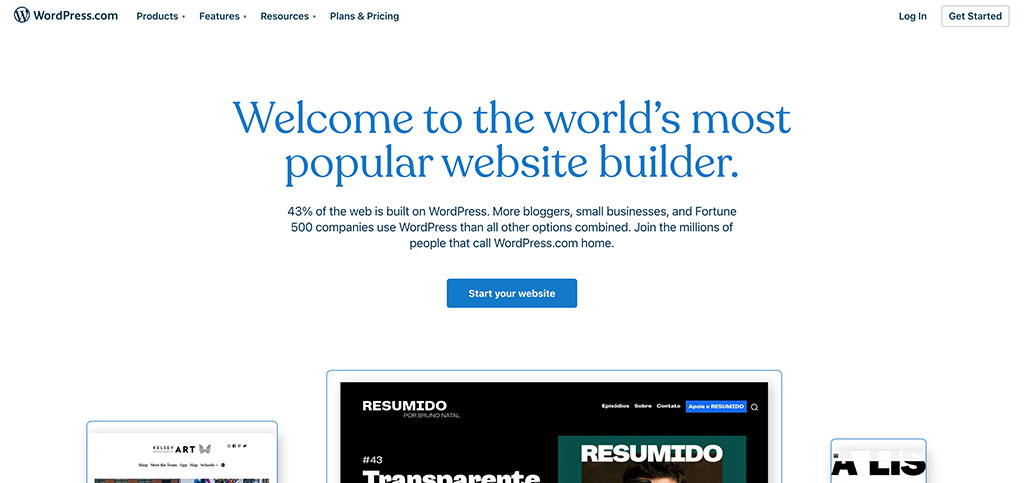 You will need to include pricing, a shopping cart with a direct link, a privacy policy, and more for your hosting website.
Everyone thinks their website is above average."-Matt Cutts, Software Engineer and Administrator, United States Digital Service.
6. Start Customer Service And Support Team
Customer service and support are essential factors in any business. When running a web hosting business, part of the appeal to clients is that they don't have to worry about technical issues with their sites.
If you aren't able to provide the customer service you need, your clients may leave you for another hosting option. Customer service should be a top priority for your hosting business, and it is crucial your support team is knowledgeable and easy to reach.
7. Use Billing Software
Using billing software for your web hosting business can help to automate operators.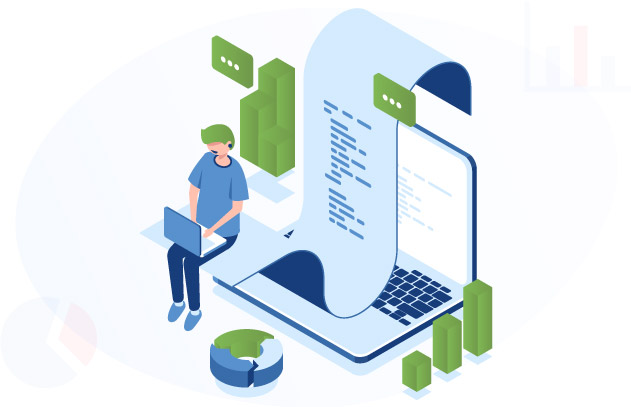 If we want to create a business worthy of the name, we need to automate the primary operations. Collecting payments, sending invoices, and sending billing reminders can be tedious for a new business.
Automated billing software with a cPanel control panel allows easy integration and gives your clients the ability to receive customer support for the software through tickets, emails, or in a client portal.
What To Avoid When Starting Your Web Hosting Company
When starting your web hosting company, you need to understand your customer's needs and your business capabilities. You should only offer services that you know you can deliver. For example, don't claim to provide VPS hosting when you don't just because a competitor does. 
Another rule is to keep your hosting offerings as simple as possible. Trying to offer too many services can add up, overcomplicate your business, and encourage you to expand too quickly.
FAQs
Is A Web Hosting Business Typically Profitable?
A web hosting business can be very profitable, provided you have a good business plan. Choosing your niche and filling in gaps that your competitors have can increase revenue. The amount of income you can make depends on the type of plan, hosting provider, and how much you charge your clients for a hosting account [5].
How Much Does A Typical Web Hosting Business Cost?
Shared hosting usually costs between $5 and $20 a month, a VPS host costs around $20 to $40 per month, and cloud web hosting can start at $50 a month and be higher depending on your needs.
Is Web Hosting Considered Passive Income?
Yes, web hosting can be excellent passive income as long as it is done right. Using a reseller plan can allow you to start your business without technical knowledge and a lot of money. You need the right web hosting provider and the ability to market your services to potential customers.
What Makes A Web Hosting Company Great?
What makes a web hosting company great is server reliability, excellent uptime, and adequate security. Your uptime should be 99 percent or greater. Also, ensure that your website is accessible at all times and secure.
Can I Host My Own Site?
Yes, anyone can host their own site. However, hosting your site won't save you money, but it can give you more control. Hosting your own site can, however, take a lot of time and effort that you could be dedicated to your small business.
What Do I Need To Host A Site?
To host a site, you need a server that has to be constantly running, a static IP address, and regular hardware maintenance. 
What Is The Main Difference Between A Domain And Hosting?
Web hosting is an online location where website files are stored, and a domain name is the physical address of that storage location. You can't create a website without a domain name; however, you can have a domain name without a website.
Why Does It Cost So Much To Host Websites?
It costs so much to host websites because they need some ongoing help to keep running smoothly. Maintenance is vital to the health of a website, and hosting services handle this and many more factors to keep your business up and constantly running [6].
How Much Will It Cost To Maintain A Website Per Month?
The average website costs between $5 and $5,000 a month to maintain. Maintaining large websites such as Amazon can cost more. The website's platform, features, and services all affect the overall maintenance cost.
How Much Will It Cost To Own A Website Annually?
The annual cost of owning a website varies depending on your plan and platform, but it can be anywhere from $100 to $500 a year, with the average being around $200 a year.
What Is The Simplest Way To Host A Website?
The simplest way to host your website is to choose a reputable web hosting service. The one you choose should come with support and offer simple scalability and reliable security. 
How Much Is It To Create And Host A Site?
To create and host a simple site for small businesses costs between $100 and $500 to create. This cost can increase depending on your goals for the site. A custom-built site can cost thousands of dollars or more. Hosting your site can vary between $5 and $50 a month, depending on the hosting service that you choose. 
Ready To Start Your Own Web Hosting Business?
Starting a web hosting business should be a simple process that provides you with extra revenue and other benefits. However, your business may fail if you don't choose a niche, research competitors, create a business plan, and provide customer service.
Choosing the best reseller web hosting provider can make starting your web hosting business simple and allow you to save time, money, and effort to create simple solutions for your new and existing clients. 
Providing your clients with the proper support, billing system administrator, and resources that competitors lack and providing affordable costs can make your web hosting business a great business for yourself and your clients.