As someone who has been immersed in online business for years, I understand the significance of finding the ideal platform to host and manage your digital products and online educational programs.
I invested considerable time and effort into researching various all-in-one platforms, carefully evaluating their features, pricing structures, and user feedback.
Furthermore, I've personally explored the capabilities of Kajabi, extensively utilizing its tools to create and monetize digital content.
In this comprehensive Kajabi review, I will delve into the platform's extensive features, intuitive interface, and overall value for creators and entrepreneurs.
What Is Kajabi?
Kajabi is an all-in-one platform designed for individuals, entrepreneurs, and businesses to create, market, and sell their online courses, digital products, and membership sites.
It provides a comprehensive suite of tools and features that empower content creators to showcase their expertise and monetize their knowledge effectively.
With Kajabi as one of the best online course platforms, users can easily create and customize professional-looking websites and landing pages without coding knowledge.
The platform offers a user-friendly interface that allows for the seamless creation and organization of course content, including videos, quizzes, assignments, and downloadable resources.
Kajabi also provides various templates and themes to help creators design visually appealing and engaging web courses.
How Does Kajabi Work?
Kajabi works by providing a centralized platform that seamlessly integrates various functionalities to support creators and entrepreneurs in their online business endeavors.
The platform offers a range of features and tools to simplify the entire process, from course creation to marketing and sales.
Kajabi's course creation capabilities allow users to easily upload and organize their course content, including videos, written lessons, quizzes, assignments, and downloadable resources.
The intuitive interface and customizable templates enable creators to design engaging and visually appealing courses without the need for technical expertise.
---
Kajabi Features
1. Course Creation
Kajabi, a comprehensive course platform, offers a robust set of features for course creation, empowering creators to design and deliver engaging web courses.
Key features include easy content organization and customization, multimedia integration for interactive learning, progress tracking, and feedback assessments, engagement through discussion forums, gamification elements, and a mobile-friendly experience with certification issuance, ensuring a seamless mobile learning experience for students accessing Kajabi courses.
2. Website Builder
Kajabi's website builder is a powerful tool for creating stunning websites without coding or design skills.
Key features include a user-friendly editor with drag-and-drop functionality, mobile-responsive design, custom domain and branding options, built-in SEO tools for optimization, and integrated analytics for tracking website performance and engagement.
With Kajabi's website builder, you can easily establish a professional and visually appealing online presence.
3. Email Marketing
Kajabi's robust email marketing software is essential for creators looking to sell online courses and maximize their reach.
With Kajabi's platform, creators can leverage customizable templates, list segmentation, and automation to create engaging email campaigns. 
Integrating email marketing software with Kajabi's comprehensive online course platform allows for seamless communication and personalized messaging to students.
Whether it's promoting new course offerings, sharing valuable content, or nurturing leads, Kajabi's email marketing software provides the necessary marketing capabilities to drive success. 
4. Community Building
The Kajabi platform nurtures a strong sense of community within online courses. It provides essential features such as integrated discussion forums, personalized member profiles, and community announcements.
Creators can leverage Kajabi's marketing tools, including email marketing capabilities, to promote active student participation.
Additionally, Kajabi University offers exclusive access to valuable educational resources, empowering creators to enhance their community-building skills within the Kajabi platform and deliver exceptional online courses.
5. Analytics And Reporting
Kajabi's platform empowers course creators with powerful analytics and reporting features for the online course marketplace, including course performance metrics, user behavior tracking, sales and revenue analytics, email marketing software, and seamless data integration. 
Email has an ability many channels don't: creating valuable, personal touches – at scale.
– David Newman, Marketing Expert & Founder of Do It! Marketing
---
Kajabi Benefits
1. Time And Cost Efficiency
Kajabi, a comprehensive course platform, offers time and cost efficiency benefits by providing a comprehensive, all-in-one platform for creating, marketing, and selling online courses.
With its user-friendly interface and integrated features, Kajabi streamlines the course creation process, saving time and eliminating the need for multiple tools or platforms.
2. Marketing And Sales Optimization
By utilizing Kajabi, course creators benefit from marketing and sales optimization. With its integrated marketing tools, customizable sales pages, and automated email campaigns, Kajabi empowers creators to promote and sell their online educational programs effectively.
This leads to increased conversions, improved customer acquisition, and, ultimately, greater revenue and business growth.
3. Reliable And Secure Infrastructure
Kajabi ensures the safety of valuable course content and student data through robust security measures and regular backups.
This instills confidence in both creators and students, creating a trustworthy and protected online learning environment.
4. Mobile-Friendly Experience
Kajabi's platform is optimized for mobile devices, allowing students to seamlessly access and engage with online educational programs on their smartphones or tablets.
This ensures a convenient and accessible learning experience for students, expanding the reach and potential audience for course creators.
Pros
All-in-one platform

User-friendly interface

Customization options

Reliable customer support
Cons
Expensive
Our Rating
Customer Support: 4.8
Value for money: 4.7
Features: 4.8
Ease of use: 4.8
---
Downsides 
Kajabi is relatively more expensive than some of its competitors, making it less budget-friendly, especially for those starting their online business.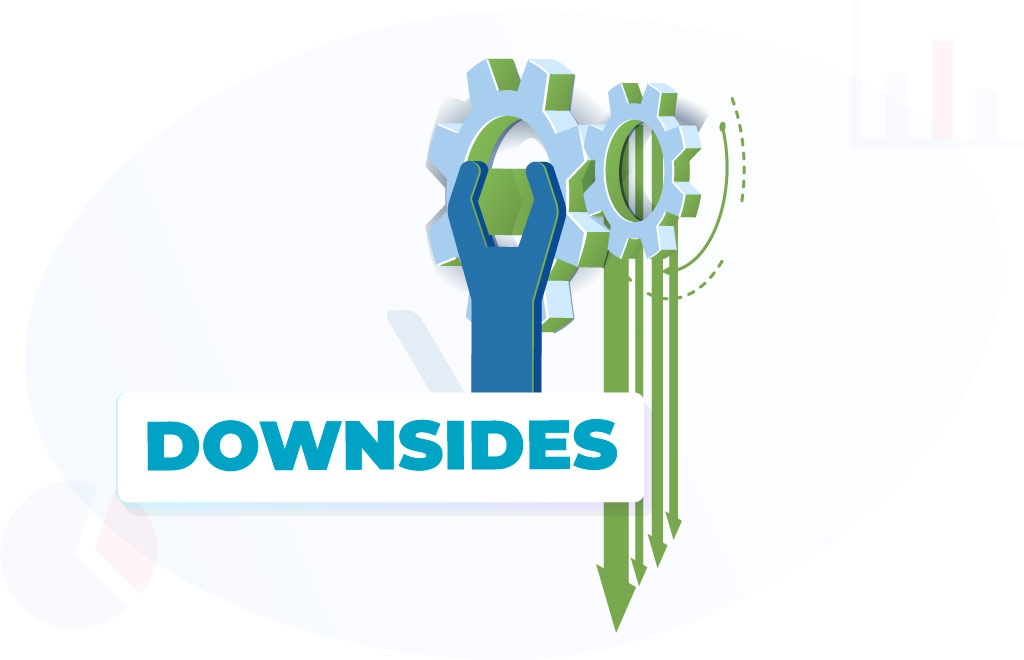 Also, its extensive range of powerful features can present a steeper learning curve for beginners, as it may take time to fully grasp and effectively utilize all the capabilities.
Lastly, while Kajabi offers customization options, some users might find its design and layout limitations restrictive, particularly those seeking greater control over the appearance and structure of their online courses and websites. 
How To Use Kajabi?
To start using Kajabi, set up your account and customize settings. Create your online course with modules and lessons, and customize the design.
Set pricing and payment options, use marketing tools to promote your course, and engage with students. Monitor analytics to track progress and make data-driven decisions. 
Pricing
Kajabi pricing plans cater to different business needs: Basic, Growth, and Pro.
The Basic plan

, priced at $149/month, is designed to help you get your business up and running. It includes features such as 0% transaction fees, the ability to create 3 products and 3 funnels, unlimited landing pages, marketing emails, and a website. You also get 10,000 contacts, 1,000 active customers, and 1 admin user.

The Growth plan

, priced at $199/month, is the most popular choice. It allows you to expand your offering and grow your audience. In addition to all the features of the Basic plan, you get to create 15 products and 15 funnels, have 25,000 contacts, 10,000 active customers, and access to advanced features like the affiliate program, 24/7 chat support, and advanced automations.

The Pro plan,

priced at $399/month, is designed for businesses looking to scale. It offers all the features of the Growth plan, along with the ability to create 100 products and 100 funnels, have 100,000 contacts, 20,000 active customers, and access to 3 websites and 25 admin users.
Each plan comes with a start-for-free option, allowing you to explore and experience the platform before committing to a paid subscription.
User Testimonials
---
Kajabi Alternatives
Kajabi Vs. Thinkific
In my experience, Kajabi offers an all-in-one solution with powerful marketing and sales features. However, Thinkific focuses on course creation and customization.
The main difference is that Kajabi includes built-in email marketing tools, while Thinkific requires integrating with third-party services.
Kajabi Vs. Podia
With Podia, you can create and sell online courses, digital downloads, and memberships. One thing I love about Podia is how easy it is to set up and customize my storefront.
I was able to quickly create a professional-looking sales page and showcase my products in a visually appealing way. Podia offers a more affordable pricing structure. 
Kajabi Vs. Teachable
With Teachable, you can create and sell online educational programs, memberships, and coaching services. One aspect I appreciate about Teachable is its intuitive course creation process.
The platform's user-friendly interface made it simple for me to upload and organize my course content, including videos, PDFs, and quizzes.
Compared to other platforms, Teachable offers competitive pricing plans, making it an affordable choice for course creators.
FAQs
Does Kajabi Offer Free Trial?
Kajabi offers a 14 days free trial. The free trial lasts for 14 days and includes features such as 0% transaction fee, 3 products, advanced automations, and 24/7 chat support. 
Is Kajabi Good For A Website?
Yes, Kajabi is a suitable platform for building and managing websites. With its user-friendly website building platforms and customizable templates, you can create professional websites without coding or design skills.
Is There A Money-Back Guarantee?
Yes, Kajabi offers a 30-day money-back guarantee for all users.
Is Kajabi The Right Choice For You?
After thoroughly evaluating the capabilities of Kajabi as a comprehensive course platform, I can confidently say that it is a good choice for creators looking to build engaging and interactive online courses. 
However, based on our experience and expertise, Teachable is much better platform.
While Kajabi excels in course creation, Teachable takes it a step further by providing a full-suite, all-in-one platform for your online business needs.
With Teachable, you not only get exceptional course creation tools but also gain access to email marketing, integration with multiple platforms and a customized website.
Our #1 Recommendation: Teachable