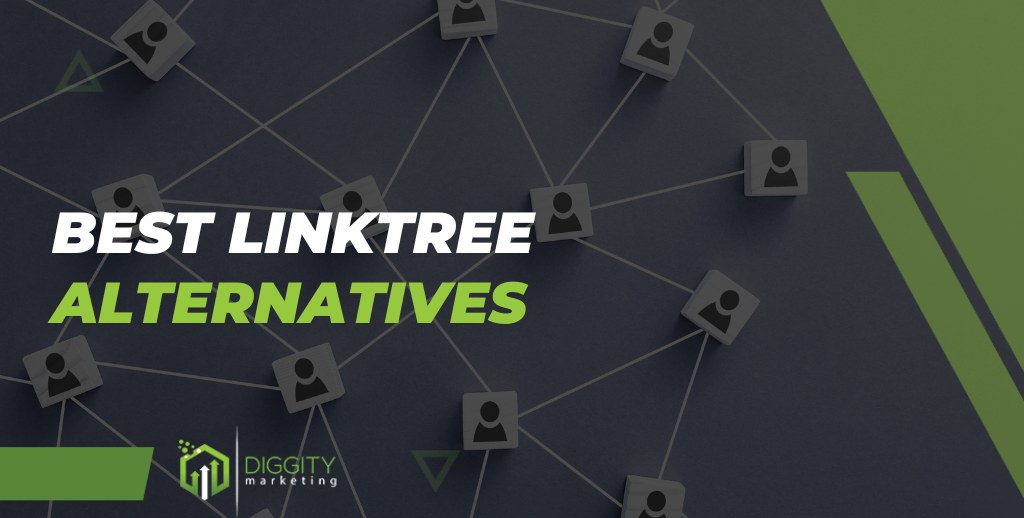 Linktree is an important plug-in tool connected to your Instagram page that helps you create a landing page with multiple links to different businesses.
This tool is quite helpful but can have some limitations, so it is always best to have an alternative.
I have conducted hours of research and come up with the best Linktree alternatives on the market, which I shall reveal everything about in this article.
1. Koji (Editor's Choice)
Koji is a platform created solely for social media retailers. It has tons of free templates to help you sell products, services, and other content as easily as you like.
These templates are available based on your needs. For example, a template is designed to allow you to sell anything from e-books to workouts. 
Other ones include templates for donations, engagement with customers, affiliate tools, owning your audience and communities, displaying content, and much more.
You do not need a store, as with this platform, you can sell right from your social media spaces, such as Instagram and TikTok, with little to no stress. All you have to do is answer some friendly questions to get started, and you are good to go.
A top-rated benefit of Koji is that it comes with powerful analytics that let you know the type of audience best suited for your business, where they are, what they are buying, and the templates that work best for you.
With this information, you can make insightful decisions that would be of great value to your business.
When using Koji, you will pay a 15% commission on most products you buy, except for charity videos, tickets to live events, and a few other items. You will also pay a fee if you purchase any product using a credit card [1].
The app has a chat box feature where you can get quick responses to your questions, and their customer support is great.
From my experience, Koji has a very simple user interface that makes it very easy to use for both new and experienced sellers
Pros
Has templates that you can easily customize

Comes with 4k video backgrounds

Can easily integrate with multiple applications

Has hundreds of add-ons
Cons
Some new features are still in development
Custom rating criteria
Extensions: 4.8
Privacy: 4.5
Customer Support: 4.8
Pricing: 4.7
2. SeedProd
SeedProd is a drag-and-drop website builder that you can use to create WordPress themes and page layouts without needing code.
You can also create a landing page, and a sales funnel using this tool, which will benefit you, especially if you want to sell your business to your target audience.
It also comes with over 200 customizable templates and over 80 pro blocks that help you display static and dynamic content.
SeedProd's drag-and-drop feature makes creating excellent landing pages easy without coding.[2].
You also get to enjoy top-notch integrations, particularly with email marketing services such as MailChimp, ConvertKit, ActiveCampaign and so much more.
Other benefits from this platform include SEO optimization functions, maintenance, 404 pages, smart sections, subscriber management, spam protection, and many others.
Also, SeedProd provides domain mapping under its page types, allowing you to create landing pages and assign them to any domain name instead of your website domain without WordPress installations.
SeedPro has four price packages: the basic plan at $39.50 a year, the plus plan at $99.50 a year, the pro plan at $199.50 a year, and the elite plan at $239.60 a year.
From my experience, SeedPro is very flexible, with impressive drag-and-drop and no code features.
Pros
Comes with customization features

It is a top-tier tool with a no-code attribute

Has a drag-and-drop function for website creation
Cons
The free version has too many limitations
Custom rating criteria
Extensions: 4.8
Privacy: 4.6
Customer Support: 4.7
Pricing: 4.5
3. Taplink
Taplink is a tool for you if you are seeking to drive more leads and sales on Instagram by creating a mobile-friendly website.
With Taplink, you can increase sales, place as many links on your Instagram profile, create smart links to messaging apps for simple conversations between you and your clients, and receive requests and payments online.
This tool allows adding numerous links in profile descriptions instead of one clickable link that Instagram typically allows [3].
An interesting fact about this tool is that you can easily create an online store in 20 minutes and start selling online right from your smartphone or computer without the need for programmers, designers, and coding.
Taplink also offers interesting price packages, starting with the basic plan, which is completely free with the core features available, the pro plan at $2.65 a month, and the business plan at $5.96.
Taplink, in my experience, is a tool that provides plenty of options for both businesses and individuals, all without the need for coding.
Pros
Has a lot of customizable features

Easy to implement and use

Offers frequent releases
Cons
Custom integrations come at a price
Custom rating criteria
Extensions: 4.7
Privacy: 4.6
Customer Support: 4.7
Pricing: 5
4. Tap Bio
Tap Bio is one of the best bio link tools created to help you get the most out of Instagram posts. This includes converting your followers into viewers and subscribers to promote your sales offerings.
Tap Bio enables you to create an Instagram bio that looks professional and adds multiple links that direct your followers to other social profiles and landing pages [4].
Setting up the platform is quite easy. All you need to do is register, after which a code will be given to complete your registration.
Once that is done, you will be asked to add cards. These cards can be anything from multiple links to email collections, Instagram links, image galleries, Twitter, and YouTube.
You can also edit and publish the card, after which you can monitor how many page views and impressions you have gotten. Tap Bio has also provided a video tutorial covering all the basics of your account that you will find useful when setting up your account.
It also offers different pricing plans, starting with the free basic plan, the silver plan at $5 per month, and the gold plan at $12 per month.
From my experience, Tap Bio is a very simple platform that aims to promote social media marketers and influencers through Instagram.
Pros
Powerful social media tool

Is very affordable

It is simple to use
Cons
It has no templates
Custom rating criteria
Extensions: 4.8
Privacy: 4.6
Customer Support: 4.6
Pricing: 5
5. Feedlink
Feedlink is an online tool that allows you to build a website using your custom domain for Instagram or TikTok with links to product pages or blog posts.
If you want to promote your product or service, all you need to do is build a landing page with a custom domain using Feedlink.
Apart from just creating a landing page or website, Feedlink will also ensure that you can drive traffic to the page, make money, and increase your engagement.
Also, if you manage more than one social media platform, you can create multiple links or use the custom link option to create these links with just one account.
A unique attribute of Feedlink is the fact that it has a mobile-first AMP format. This feature will load your page in an AMP format at lightning speed, ranking it high on Google searches. 
This feature alone is a solid way to get massive engagement and traffic to your website, and it is something you may not find on other similar platforms.
From my experience, Feedlink is one of the best platforms for creating customizable websites and domains for massive engagements.
Pros
Has an excellent mobile support

It has an AMP format

Can increase your Instagram page's conversion and traffic
Cons
It can have some unwanted ads.
Custom rating criteria
Extensions: 4.8
Privacy: 4.7
Customer Support: 4.6
Pricing: 5
6. Bio.fm
Bio.fm is a bio tool that lets you share your social media content with just a link. These contents can include videos, images, links, email collection forms, and so on.
All you need to do is sign up, build your website or bio link landing page using blocks from different options on the page, and then import the content you want to share.
You can reorder and customize the block as much as you want, after which you can share the customized bio with your followers on all social media handles.
With Bio.fm, you can direct active users from your Instagram bio link to your bio link landing page, where you can add unlimited links to your website, social media accounts, and more [5].
Another thing to note is that Bio.fm allows you to try it for free, after which you can choose the semi-pro plan at $5 per month if you wish to enjoy more features. 
From my experience, Bio.fm is just the right tool to use if you need to share your content on a page for your followers to see, all at a small cost.
Pros
It is very affordable

Comes with many integrations

It is easy to use
Cons
It does not have a link shortener
Custom rating criteria
Extensions: 4.6
Privacy: 4.8
Customer Support: 4.6
Pricing: 5 
7. Linkin.bio
Linkin.bio is a top-tier link tool that lets you create a 100% customizable link page to drive traffic from all your social media platforms.
With Linkin.bio, your customers can shop directly from your online shop within the Instagram account feed, rather than leaving the social media account, accessing your online store, and shopping there [6].
You can also make your link in bio page align with your business style by customizing it using buttons, featured media, text colors, themes, and linked posts.
To get started, you can create a free account to utilize the basic features of its 14-day trial or opt for any of its paid plans starting with the starter plan at $18 per month, the growth plan at $40 per month, and the advanced plan at $80 per month.
From my experience, Linkin.bio is a great social media marketing platform that offers prominent features to social media sellers and influencers.
Pros
Has a Shopify and Mailchimp integration

You can add multiple links per post

Has UTM tracking in Google Analytics
Cons
No provision for added branding
Custom rating criteria
Extensions: 4.7
Privacy: 4.7
Customer Support: 4.6
Pricing: 4.6
8. Campsite.bio
Campsite.bio is an excellent tool that allows you to convert followers into customers using link in bio tools designed with you in mind.
With this tool, you can create, customize, and even share with ease. You will get a high-conversion and a mobile-optimized landing page setup in minutes.
Campsite.bio has one unique thing, and you won't find it with other Linktree alternatives. Canva integration helps you design outstanding images for your Instagram. Then you can attach the desired links to them [7].
However, if you want to use the more advanced features, you can opt for the pro plan at $7 per month or the pro+ plan at $24 per month.
These plans come with distinct features, so it is up to you to select the best one according to your business's needs. From my experience, Campsite.bio has a unique and simple user interface with outstanding features for your business.
Pros
Offers you a unique bio link

Provides you with custom domains

Has a user-friendly interface
Cons
Does not have a background image option for free users
Custom rating criteria
Extensions: 4.7
Privacy: 4.7
Customer Support: 4.6
Pricing: 4.7
9. Milkshake
Milkshake is a platform that allows you to create a website right on your phone in minutes so that you can start, launch, or grow business ideas.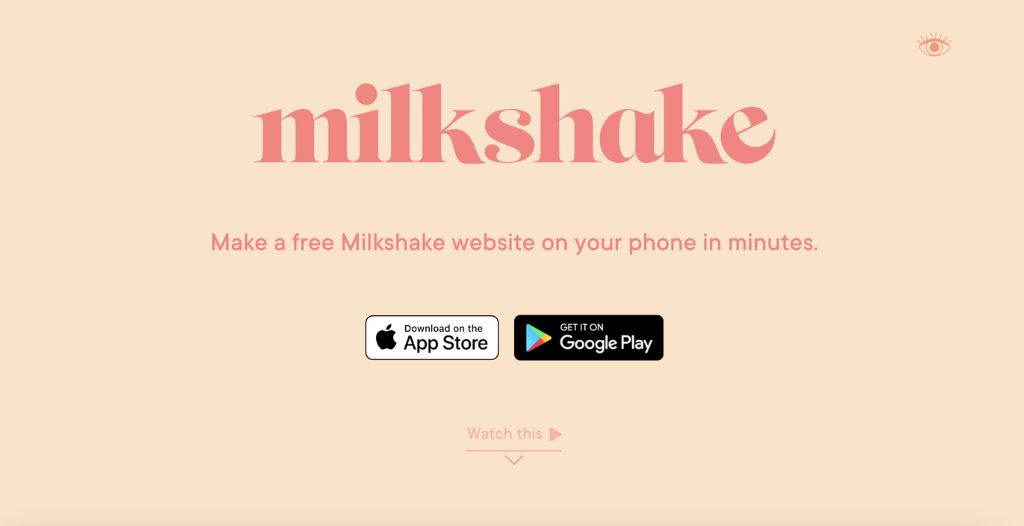 You only need to pick a card and personalize its contents. These contents may include texts, images, GIFs, YouTube videos, blog posts, podcast episodes, contact details, links, and much more.
Once you have done that, you can customize your card as much as you want with colors, fonts, logos, and images. Milkshake is also a great choice if you simply want to link all your social profiles in one place and give customers a taste of your brand [8].
From my experience, Milkshake is a tool best suited for you if you are an Instagram user looking to connect your followers to the products you offer on the Milkshake website.
Pros
Completely free

Provides you with access to data and insights

Provides you with a link to invite your followers to view your products
Cons
Has a limited number of customizable fonts
Custom rating criteria
Extensions: 5
Privacy: 4.7
Customer Support: 4.6
Pricing: 5
10. Everlinks
Everlinks is a platform that allows you to create a single online webpage where you can add multiple items such as images, links, videos, custom embeds, and much more while managing them from a single account.
This tool also comes with a WYSIWYG editor that lets you express yourself as much as you want while producing amazing content.
You can also determine how long a link will last on the page you create during an allotted day and time, and, using the Everlinks theme editor, you can modify the page you created to suit your style.
Everlinks provides you with a custom domain that will make your page link stand out and attract clients to your page. From my experience, Everlinks is very simplistic and will be best suited for beginners who just want to employ the basics to achieve certain objectives.
Pros
Enables you to add text with a rich text editor

Supports videos and images on your bio page

Supports link scheduling
Cons
Does not have advanced features
Custom rating criteria
Extensions: 4.5
Privacy: 4.6
Customer Support: 4.6
Pricing: 5
Buyer's Guide
Linktree is an efficient tool in its own right when it comes to creating web pages for social media links. However, there are other alternatives with better features that you can go for to give you the best possible results.
The world is shifting, and for many, the traditional two-week pay cycle is becoming increasingly outdated – especially with the rise of the creator economy and social commerce. Being able to access faster payouts has the potential to make a significant difference for creative businesses.
– Simon Khalaf, Chief Product Officer at Marqeta
Once you decide to go for any of these alternatives, there are certain factors you need to consider before making a decision.
Features
Before you choose a Linktree alternative, ensure that it has certain features that are very important to your needs or business needs that Linktree does not.
For example, Linktree does not offer a custom domain; if this is important to your business, the best thing to do will be to get an alternative with this feature.
You should also check to see if you can make customizations, especially when creating a website or landing page. This gives you a lot of flexibility and options to work with to ensure it is done to your taste.
Pricing
You don't want to utilize a platform that will cost you a fortune and make you go way above your budget, so this is something that you should look into before you make any move to purchase it.
We think of social media as being very democratizing and giving everyone the same opportunity to reach an audience.
– Evelyn Douek, Professor at Stanford Law School
Use Case
Many social media tools, just as Linktree, offer so many features to various individuals and businesses. However, the features they offer may not be something you need or something your business needs.
For this reason, ensure that whichever tool you choose has the right features that are highly suitable for the type of goal you are trying to achieve and the type of business needs that must be satisfied.
Frequently Asked Questions (FAQs)
Are There Better Options Than Linktree?
Yes, there are better options than Linktree, and there are tons of them, although this too will depend on what you are looking for in these tools. However, some tools offer more going forward than Linktree and are preferred because of that. Koji, Feedlink, and SeedProd are just a few examples.
How Much Does the Milkshake Website Cost?
The Milkshake website does not cost a dime. You can create a website using the app for free right from your mobile device without worrying about any hidden costs.
Can I Build a Website With SeedProd?
Yes, you can build a website with SeedProd using its themes and templates. These templates also come in various designs for various industries, allowing you to create a website appropriate for the industry in which your company operates.
Is Taplink Better Than Linktree?
Taplink might be better than Linktree for you, while the reverse might be the case for others. It depends on what you need, which is why I will advise that you compare their features and the pages you can build using both tools to see which is better.
Get the Best Linktree Alternative Today!
The purpose of getting a social media tool as an alternative to Linktree is to gain access to more features that would help you meet your business needs and your personal goals.
This is because Linktree may falter in some areas essential for your business, requiring you to look for alternatives with better offers.
I would recommend Koji simply because it has a plethora of features that can help small businesses and influencers sell their products effectively and efficiently while at the same time keeping them engaged.
It also has many customizable templates and comes with an analytics feature that can help you know where your audiences are, the type of audience you need, and the type of products they are interested in.
Try Koji today and be well on your journey toward offering your products to the right audience the right way!