Search engine optimization allows you to address potential customer questions, stay visible, increase your site's traffic, and demonstrate your authority. 
Mangools, a comprehensive SEO software, promises to help increase organic traffic, and it is well known for its compatibility with small businesses. 
With a decade of experience in digital marketing, I have evaluated various SEO tools, including Mangools. In this comprehensive Mangools review, you will get an unbiased evaluation of its features, benefits, and pricing plans.
What Is Mangools?
Mangools is an SEO platform that started in 2014 as KWFinder before evolving to Mangools and expanding its tools beyond keyword research. Today, it markets itself as an affordable alternative to Ahrefs and SEMrush.
---
How Does Mangools Work?
Mangools works by providing five SEO tools from your profile dashboard, allowing you to control everything from one page.
The five SEO tools allow users to perform keyword research, rank tracking, backlink analysis, competitor analysis, and get a breakdown of various SEO metrics.
---
Mangools Features
Mangools' key features include KWFinder, SERPChecker, SERPWatcher, LinkMiner, and Site Profiler. It also offers browser extensions. 
1. KWFinder
KWFinder is the primary Mangools tool and the most used. It works like any other keyword research tool, providing metrics on keyword rankings, search volume, CPC, PPC, keyword difficulty, etc.
Making a keyword search is straightforward, involving only entering the target keyword, preferred search location, and language.
This Keyword Finder tool provides logical lateral keywords rather than simply adding words to the search term. 
You can also use this tool to analyze competitors by entering other domain names in the search bar and applying filters based on ranking position.
It evaluates the whole domain to get their most lucrative keywords.
2. SERPChecker
This keyword tool shows the results that a searcher will see for a particular keyword. Also, it examines how you would rank for the same keyword suggestions. Here are some data points it provides:
Keyword difficulty:

A measure of how stiff the competition is for given and related keywords.

Page authority (PA):

Including Alexa ranking, majestic SEO Trust Flow, and more.

Metrics comparison:

Compare your page's metrics with the top ten results.

Mangools finds out how crowded Google's first page is and how many clicks SERP features get from organic results. This means the more video results, SERP features, and ads on the first page, the higher the number of clicks.
The snapshot feature on this keyword research tool allows you to get a SERP analysis and compare a page from your site with the SERPs.
3. SERPWatcher
SERPWatcher is Mangools rank tracking tool. You feed in your keyword suggestions, and it monitors your SERP ranking for the given keywords. 
Conveniently, the tool lets you add keywords from a spreadsheet, and you can update the list as tracking continues.
This tool provides information on your rank, how the keyword is trending, estimated traffic, search volume, and other performance indexes.
Such metrics are invaluable when you have just updated your posts and would like to examine their impact on your ranking.
4. LinkMiner
Mangools' Link Miner tool allows for backlink analysis of your page and your competitors and identification of link-building opportunities. It provides a site profiler backlink results pointing to the domain or URL that you enter.
Here are some features and metrics that are helpful under the LinkMiner backlink analysis:
Link Power

: Shows the importance of the backlink to the page's SEO

Website preview

: A snapshot of the page where the backlink comes from- highlights where that link is on the page 

Citation Flow(CF)

: Predicts a page's influence and domain authority based on the other pages that link back to it

Anchor

: The anchor text of the link
Mangools does not own a link index like Ahrefs and SEMrush. The platform uses the Majestic API, which is a good decision because it helps keep the tool affordable while providing access to a solid and trustworthy link index.
In any case, Majestic has a detailed database of at least 9 trillion links.
5. Site Profiler
This app provides an SEO profile of a website based on its popularity on Facebook and backlink strength.
Most of the information provided here is available under the LinkMiner tool, and the fact that Facebook is the dominant factor here gives this section little value.
Still, it offers extra insight, such as the top content of a competitor's website, which can help generate ideas for your site.
6. Browser Extension
Mangools provides browser extensions for Chrome and Firefox. This makes a unique selling point, especially when considering it's free.
The extension is straightforward, as you can install it through your Mangools dashboard.
Once logged in, you only have to navigate to the page you want to analyze, and you will get insightful feedback, such as the site's backlink profile and tracked keywords.
---
Benefits Of Mangools 
The benefits of Mangools include a straightforward UI, great UX, great deal, unique search features, and a solid link index. Here's more:
1. Straightforward UI
Mangools has a simple, elegant, intuitive user interface that quickly finds your desired information. Moreover, the metrics have detailed explanations that make learning how to use the platform easy.
2. Value For Money
Mangools comes low-priced for a feature-rich tool that gives you access to the same SEO functions as other high-end seo tools.
3. Solid Link Index
Mangools plans offer access to the same trustworthy link index that you would get with a Majestic API subscription.
4. Unique Keyword Research Options
You get thoughtful attributes, such as the Website Preview feature, which is not typical for budget tools. It helps you see the location and context of the backlink in the text, which can help determine its usefulness.
The best source of a link is a website that is both considered authoritative and relevant to your website.
– Helen Pollitt, Lead SEO at Arrows UP
Pros
Superb UI/UX

Affordable

Unique and quality SEO tools

Rich and trustworthy link index
Cons
It is not always reliable
Our Rating
Price:

4.9

Free Trial: 4.4
Tracked Keywords: 5.0
Updated Frequency: 4.9
Location Support: 4.8
Mobile Index: 5.0
---
Downsides Of Mangools
Mangools is an excellent SEO tool with several valuable features, but its Site Profiler is a bloat tool. It provides the same data from the LinkMiner, only presenting it in a different format. Still, having it as part of the package doesn't harm.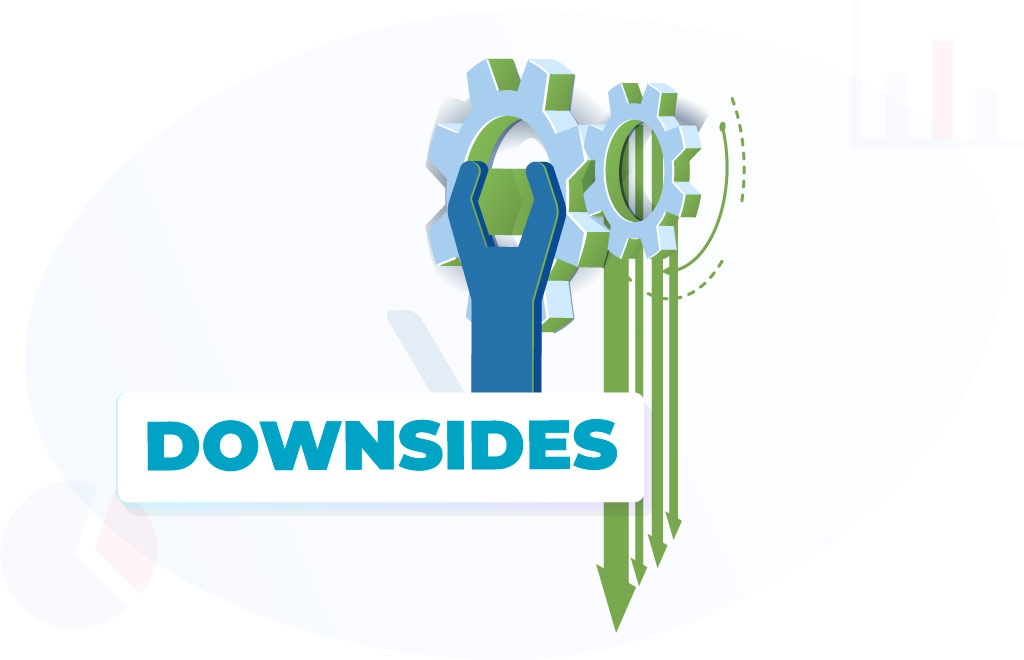 Also, Mangools apps lack integration – their apps feel like you are using five different apps since each app opens in a new tab. You don't get everything in one click.
How To Use Mangools
Setting up Mangools begins with a straightforward account creation process, where you enter your email and a preferred password. 
Once inside, an excellent place to start is the KWFinder tool, where you can search by keyword or domain and enter the usual filters, such as location and language.
The other SEO tools, too, are easy to use. For example, you get fields to enter the domain, location, and desktop/mobile devices under Rank tracking. Moreover, your detailed report will be ready in about 30 minutes.
Mangools Pricing Plans
Mangools has three pricing plans, including the Basic, Premium, and Agency packages, for which users can make monthly or yearly subscriptions. As expected, the annual subscriptions come at a discount.
Here are the rates:
Basic

: $29.9 a month or $358.8 a year (save $229.2)

Mangools Premium

: $39.9 a month or 478.8 a year to save $349.2

Agency

: $79.9 per month or $958.8 per year to save $589.20
The significant differences across each plan are the number of daily searches and the simultaneous logins. 
For example, the Basic package tracks 200 keywords and 2,000 backlinks daily but does not allow simultaneous login.
Further, the Agency package analyzes 1,500 keywords and 15,000 backlink rows daily, allowing up to 10 concurrent logins.
Mangools User Reviews
I am using Mangools SEO tools for more then 5 years now and it's great. It's very user friendly, accurate and very helpful if you are doing SEO optimization for your website or you are doing business as SEO agency. Also the price is quite affordable and the user support is very quick and friendly, with no bots. I highly recommend Mangools to all.
– Gnosis, TrustPilot

SERPwatcher is awesome. I also like how you can get a snapshot of the map pack using the SERPchecker tool for local SEO. KWfinder is great too only downside is you cant see the KD for every keyword without clicking each one and using a credit.
– John Ellis, TrustPilot

There is a lot of great tools out there and I have tried them all. KWfinder is one of my favorite tools together with AnswerThePublic, Keywordtool.io, Keyword Sheeter, Questiondb, and BKG. What I really like about KWfinder is simplicity and easy to use. Extreme user-friendly and easy to filter when doing long "badass" content to rank many of the related long tails keywords within the main keywords with huge traffic.
– Christian Illerup, TrustPilot
Mangools Comparison With Other SEO Tools 
Ahrefs and SEMrush are the two most mentioned Mangools competitors, while SpyFu also cuts in close.
Mangools vs. Ahrefs
Ahrefs is one of the most popular keyword research tools in the market. It boasts the same range of tools as Mangools but has a more affluent link index. 
Still, Mangools has a credible link index from Majestic API. Mangools provides more keyword results and a better month-by-month breakdown for some searches. Topping it all is its lower price, which gives better value for money than Ahrefs.
Mangools vs. SEMRush
SEMRush is an all-inclusive SEO tool with the same features as Mangools. It even provides some extra functions that Mangools lacks, such as its advanced filter tool.
However, Mangools comes at a lower cost than SEMRush by up to $1,000+ a year while matching SEMRush's quality in areas such as rank tracking. Moreover, Mangools has a more straightforward and intuitive user interface.
Mangools vs. SpyFu
SpyFu facilitates the usual SEO analytics, including keyword research tools, link analyses, reports, etc.
It also comes at a slightly lower price, but Mangools has more advanced essential features, including support for data import, link management, notifications, mobile SEO, and local search automation.
FAQs
Is Mangools Free?
No, Mangools is not free. It is a paid service but provides a 10-day free trial that does not require a subscription.
Is Mangools Real Or Fake?
Mangools is a legitimate SEO platform with headquarters in Bratislava, Slovakia. It has over 1,100,000 users globally.
Is Mangools SEO Tool Worth a Shot?
The quest for search engine optimization, increasing organic traffic, and demonstrating authority are only possible with a quality SEO platform to back you up.
We highly recommend Mangools as an excellent rank tracker tool. It provides tools for diagnosing a site's SEO condition, launching strategic campaigns, and giving the competition a hell of a race. It also keeps the rates low, unlike most SEO tools.
If you are a novice or an SEO expert, try Mangools to boost search engine rankings and increase your organic traffic.
Our #1 Recommendation: Mangools