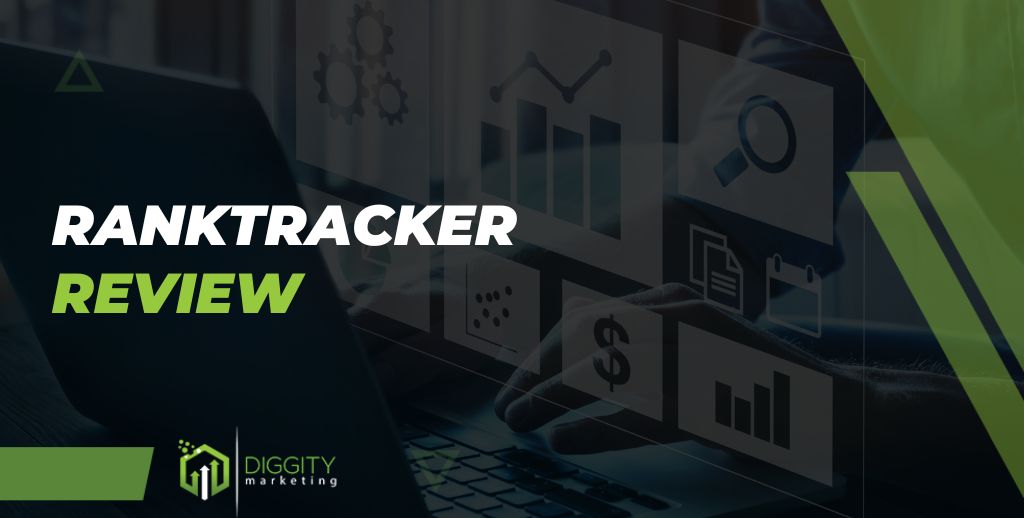 Having better online visibility, generating organic traffic, and ranking decently on search engines results pages are vital priorities for any website.
SEO tools such as Ranktracker, which can perform keyword research, conduct competitor analysis, build backlinks, and run audits, are an efficient way to achieve these.
As an SEO expert who has used the Ranktracker tool for years to help several businesses, I will reveal everything you need to know about this tool, its features, benefits, and pricing.
What Is Ranktracker?
Ranktracker is an all-in-one SEO platform that performs competitor analysis, monitors and spies for backlinks, runs web audits, and finds relevant keywords that will generate organic traffic to your site.
This tool has other unique features, such as SEO savings and sharing, and is designed to give you a competitive edge while you watch your website yield the desired results.
Ranktracker was introduced in 2014 as a solution to sub-par tools but has now evolved into a world-class platform with top-notch features used by marketers and leading companies worldwide.
How Does Ranktracker Work?
Ranktracker works by providing you with the insights you need to bring targeted traffic to your website.
For example, if you need relevant keywords for SEO content, Ranktracker has a keyword finder tool that can perform keyword research and help you find these keywords.
All you need to do is enter your target keyword in the search column, choose your country and language, and it will provide you with a keyword list containing their difficulty score, exact search volumes, trends, CPC, and PPC competition.
Ranktracker will scan your site for a website audit and inform you of problems that could affect your search rankings through a detailed report.
This report will also contain information on essential fixes, semi-important fixes, crawled pages, and how to compare crawls.
Whatever aspect of SEO you need to get done, Ranktracker has the tools to follow through with it to deliver the best results.
---
Features
These are some of the most prominent features of Ranktracker:
1. Rank Tracker
The rank tracker tool monitors your website to see how it performs on search engine results pages and provides tips to help you adjust specific attributes where necessary. It is one of the best rank tracker tools on the market.
You can track your ranking in different locations, from global to local search engine ranking, and you can check your ranking problems through various desktop or mobile platforms.
This tool also does language-based tracking on different search engine locations, offers you absolute and organic positions for your keywords, and provides detailed reports that you can send directly to your clients.
2. Keyword Finder
The keyword finder tool provides the best keyword opportunities from its world-class global database.
You can use it to ascertain the SEO difficulty level of the keywords it has generated, and this will give you an idea of which of them to focus on in your content.
It also finds long-tail keywords, can show you any keyword's history, and can discover SERP feature opportunities for a keyword that you can target to experience improved organic traffic.
With the keyword finder, you only need to enter a word or phrase, and you will see a list of related research keywords, complete with search volume and difficulty ratings.
3. Website Audit 2.0
The website audit tool monitors the health of your website and looks out for technical issues that your website may have, providing tips on how you can fix them.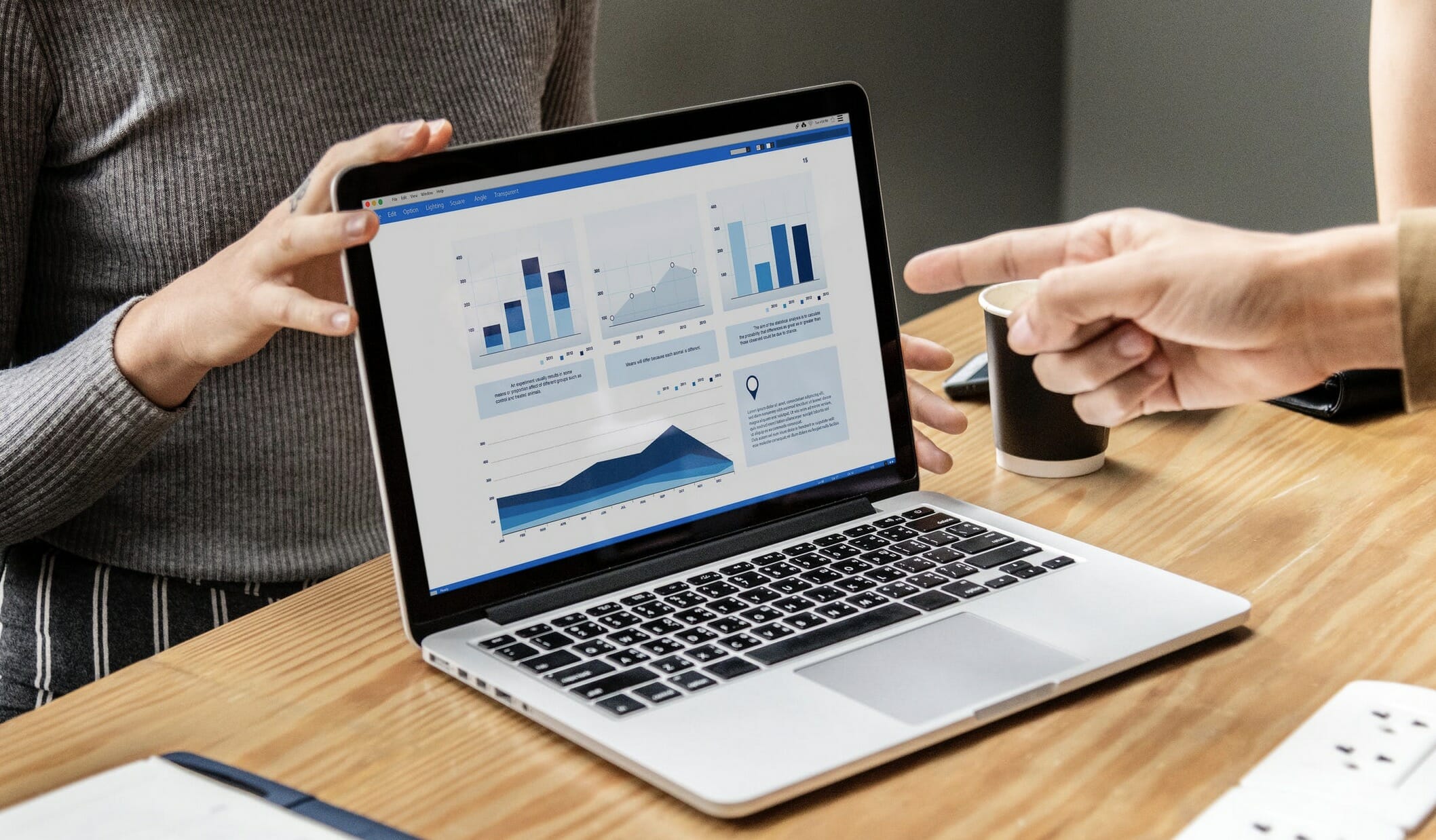 You can use this tool to perform automated scanning for all your web pages, gain actionable insights on how to fix SEO problems, save XML reports, compare previous scans, and evaluate over 100 data points.
4. Backlink Checker
The backlink checker tool analyses your competitors' backlink profiles so that you can see what is working for them and adapt it to your website.
With this tool, you can get an instant backlink analysis for any domain by simply entering any URL to see its current domain rating, URL rating, the total number of backlinks, and the ratio of dofollow/nofollow links.
The backlink checker also has a favorites list where you can save the competitor backlinks you wish to replicate on your website.
5. Backlink Monitor
The backlink monitor lets you know who links to your website and who has stopped. By knowing who is linking to your website, you can assess the performance of your content strategy and know if any improvements should be made.
This tool will also provide you with clickable words that other sites are linking to you with and help you keep track of your anchor text diversity so that you do not get penalized by search engines.
6. SERP Simulator
Ranktracker has a Google SERP simulator that provides detailed information on the URL, meta description, and title tags of search results typed by you.
It has a "fetch and improve" data feature for fetching a site's title and meta description and a title and meta description length checker to ensure they are correctly displayed. 
---
Benefits of Ranktracker
Ranktracker offers the following benefits:
1. Provides Insights On SEO Performance
Ranktracker gives you insights into your SEO performance through its features, especially with the help of its SEO checklist.
The platform claims you can put all your SEO fundamentals in one place using the SEO checklist and mark them as you complete them to assess your SEO performance.
2. Web Audits
Running a web audit on your website manually can be time-consuming and stressful. Fortunately, Ranktracker has a web audit 2.0 tool that is automated to do this in minutes and as many times as you like, saving you time for more critical activities.
3. Discovers New Keywords
A major benefit of Ranktracker is that it helps you discover new keywords with the help of its keyword finder tool.
With it, you can get a list of long-tail keywords and ascertain their difficulty levels to know which to rank for and boost your content and SEO strategy.
4. Determine SEO Strategy Efficiency
Another substantial benefit of this tool is that it can help you know if your SEO strategy works once you optimize your website using all its features.
The platform even claims it will provide actionable data to guide you in implementing all of its features on your website.
Pros
Simple user interface

High keyword tracking efficiency

Solves technical issues

Solid customizable reports
Cons
Steep learning curve for beginners.
Our Rating
Free Trial: 5
Tracked Keywords: 4.5
Update Frequency: 4.8
Location Support: 4.7
Mobile Index: 4.7
Price: 4.4
Security: 4.6
Ease of Use: 4.8
Downsides
Some users have reported that Ranktracker's servers went offline for some time, making it difficult to access their services. This, however, was a one-time experience for them and does not diminish the efficiency of Ranktracker's servers.
Others believed the platform was limited and sometimes experienced failed payment procedures. They claimed they wanted more from the platform regarding its features and that payment options could be improved.
How To Use Ranktracker
To use Ranktracker, you have first to register and sign in. Once you do that, you will be asked to set up new tracking before using some of its features, such as the rank tracker and SEO checklist.
After that, you can check out the 7-day trial version, after which you must choose a plan before fully accessing the SEO tools.
Once you have subscribed to a plan, you can explore the features in detail to satisfy the SEO needs of your website.
Pricing
Ranktracker has various pricing plans, which include:
The Starter plan at $19.20 per month.

The Double Data plan at $47.20 per month.

The Quad Data plan at $87.20 per month.

The Hex Data plan at $167.20 per month.
You save 20% on each of these plans if you decide to subscribe annually, and you can pay with PayPal, a credit card, or a debit card.
Other User Testimonials for Ranktracker
I have used some more tools, for example, Brand Overflow, Serprobot, etc., but found no one is as good as Rank Tracker. I can do keyword analysis and rank tracking simultaneously. It saves both money and time. So in four words, I love this tool.
-Mohammed, Capterra

What I love about Ranktracker is its user-friendly design and great backlink checker tool. Thanks to this tool, you can easily get an in-depth analysis of backlinks for any website, plus keyword tracking helps create more competitive content.
-Bojana Radulovic, Trustpilot

It has been a great experience using the tool for my day-to-day tracking. The database is huge and well-maintained. The tool itself is great, with relatively new bug fixes and fresh updates now and then.
– George Matthew, Trustpilot

A large chunk of SEO is attributed to on-page factors, which means your website. The difference between a 0.5-second and 0.8-second load time could be the difference in a 20% conversion rate and a lowered domain authority.
– Iman Bashir, SEO Expert and Founder of Craftly.AI
Ranktracker Alternatives
Ranktracker Vs. ProRankTracker
Ranktracker has a backlink monitoring and link management feature that is not among the elements of ProRankTracker.
Another thing to consider is that Ranktracker has a 24/7 live chat option, which ProRankTracker does not have.
However, ProRankTracker is more affordable than Ranktracker, starting at $13.5 per month compared to Ranktracker's $19.20 monthly.
Ranktracker Vs. Zutrix
Ranktracker suits marketers who want to see how their SEO campaigns perform. 
Zutrix can integrate with a series of applications, such as Google and Slack, which Ranktracker cannot do.
It also has more training and support options when compared to Ranktracker and is more affordable at $9 per month.
Ranktracker Vs. Accuranker
Accuranker is mainly just a keyword tool with minimal features, whereas Ranktracker offers features that cover other aspects of SEO aside from keyword generation and research.
Ranktracker is also more affordable, starting at $19.20 per month, compared to Accuranker, which starts at $116 monthly.
However, Accuranker has more support options when compared to Ranktracker, which beginners might find helpful.
FAQs
Is Ranktracker Affordable?
Ranktracker is affordable, especially when compared to other similar platforms. Its starter price is $19.20 per month, which gives you access to most of its features.
Does Ranktracker Focus On Only Google When Finding Relevant Keywords?
No, Ranktracker does not focus only on Google when finding relevant keywords but also on other search engines, such as Yahoo and Bing.
What Are Our Final Thoughts on Ranktracker?
I recommend Ranktracker because it has developed other features besides rank tracking, such as a SERP checker and local website audits, to ensure your website rank is the best possible.
Ranktracker  is an efficient SEO tool that provides various features to help meet your SEO demands. It can perform competitor analysis, monitor backlinks, and run website audits.
It offers a variety of tools, and you will see amazing improvements in your website's ranking within a few days.
Our #1 Recommendation: Ranktracker