Finding the best SEO tool for your business can be hard, especially when choosing between excellent tools like Smerush and Hubspot. As a digital marketing expert, I have extensively researched these two tools to help you make an informed decision.
I've spent years using Semrush and HubSpot and talked with several business owners and marketers who have used these tools.
In this article, I will share a comprehensive comparison of Semrush and HubSpot, highlighting the pros and cons of each tool to help you make the best choice for your business.
Quick Summary
SEMrush primarily focuses on SEO and digital marketing analytics, while HubSpot offers a broader range of marketing and sales tools, including CRM.
SEMrush offers more in-depth keyword research and tracking capabilities, while HubSpot offers more comprehensive inbound marketing tools and automation.
Pricing for SEMrush is primarily based on the number of keywords and reports needed. HubSpot pricing is based on the number of contacts and level of functionality required for sales and marketing teams.
What Is SEMrush?
SEMrush is an all-in-one digital marketing platform that provides tools and insights to help businesses improve their online visibility and marketing efforts. 
SEMrush helps businesses optimize their SEO and PPC campaigns, content, and social media marketing strategies with keyword research, competitive analysis, and site audit features. It also provides valuable organic and paid search data, backlinks, and more. 
What Is Hubspot?
HubSpot is a comprehensive inbound marketing, sales, and service platform that helps businesses attract, engage, and delight customers by providing various tools for content creation, social media marketing, lead nurturing, email marketing, analytics, and customer relationship management (CRM). To learn what is CRM, you can check our beginner's guide.
It aims to simplify and streamline the marketing and sales process for businesses of all sizes and industries, making reaching, engaging, and retaining customers easier. 
Semrush is a best-in-class SEO tool. Although expensive, it offers a lot of value for money. Its reporting limits are more generous than competing tools; it gives you access not just to organic search information but detailed PPC data too; its search intent feature is brilliant; and its CRM-style tools are great for link-building campaigns.
– Chris Singleton, Founder of Style Factory
Features Comparison
SEMrush
SEMrush offers a range of features which include:
Keyword Research  – SEMrush provides a comprehensive suite of keyword research tools that allow users to identify the most relevant and profitable keywords for their website or business.
Backlink Analysis – SEMrush's backlink analysis tools help users analyze their website's backlink profile and identify opportunities for improvement.
Website Traffic Analysis

–

SEMrush provides detailed insights into website traffic sources, audience demographics, and engagement metrics.
Competitor Analysis

–

SEMrush allows users to identify their competitors' strengths and weaknesses, analyze their keywords and backlinks, and monitor their online performance.
Advertising Research

–

SEMrush's advertising research tools help users analyze their competitors' ad strategies, identify new opportunities and right keywords to optimize their campaigns.
HubSpot
Some of the key features of HubSpot include: 
Marketing Hub

: HubSpot Marketing Hub includes features for creating, publishing, and analyzing marketing campaigns. It includes tools for SEO, content creation, email marketing, social media marketing, and marketing automation.

Sales Hub

: HubSpot's Sales Hub includes features for managing and organizing sales activities, such as contact management, deal tracking, and email templates.

It also includes a customer feedback tool to help businesses improve customer experience.

Service Hub

: HubSpot's Service Hub includes features for managing customer service and support, such as ticketing, knowledge base, and live chat. It also consists of a customer feedback tool to help businesses improve customer experience.

CRM

: HubSpot's CRM (customer relationship management) tool provides a centralized database for managing customer interactions and tracking sales activities. It includes features for contact management, deal tracking, and reporting.

Reporting and Analytics

: HubSpot provides a range of reporting and analytics tools to help businesses measure the effectiveness of their marketing and sales activities. It includes features for tracking website traffic, open email rates, and social media engagement.

Integrations

: HubSpot integrates various third-party tools and services, including Salesforce, Zapier, and Shopify, to provide businesses with a complete marketing and sales stack.

Mobile App

: HubSpot's mobile app allows users to manage their marketing and sales activities on the go, with features for lead capture, contact management, and deal tracking.
Pricing Comparison
SEMrush and Hubspot offer a range of plans to cater to the needs of different businesses. 
SEMrush Plans
SEMrush offers three main pricing plans: Pro, Guru, and Business.
The Pro plan

costs $119.95 monthly and offers keyword research, domain analytics, and site audit features. 

The Guru plan

costs $229.95 monthly and includes additional features like a content marketing platform and historical data. 

The Business plan

, which costs $449.95 per month, offers more advanced features like API access and Google Data Studio integration.
Hubspot Plans
Hubspot offers four main pricing plans: Starter, Professional, Enterprise, and Free. 
The Starter plan

, which costs $50 monthly, offers contact management and email marketing features. 

The Professional plan

costs $890 monthly and includes marketing automation and A/B testing features. 

The Enterprise plan

costs $3,600 monthly and offers advanced features like predictive lead scoring and custom event reporting.

The Free plan

includes essential features like forms, live chat, and email marketing.
Customer Service 
SEMrush
SEMrush offers a 24/7 customer support service via phone, email, and chat, and they also provide a knowledge base with helpful articles and tutorials.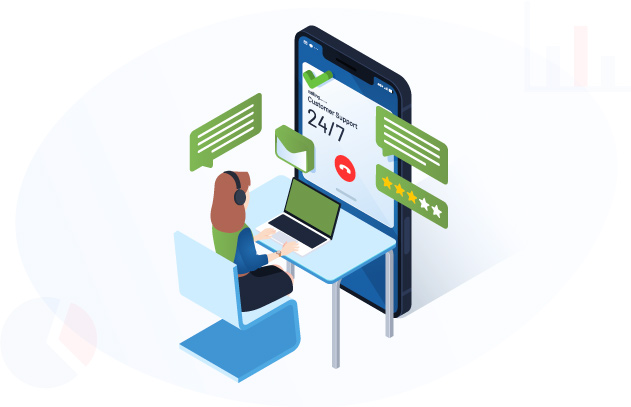 In addition, SEMrush offers a dedicated account manager for their higher-tiered plans, providing customers with personalized support.
Hubspot
Hubspot offers a range of customer support options, including a knowledge base, community forum, and email and phone support. They also have a robust training academy that offers courses and certifications to help users get the most out of their platform.
One area where Hubspot is better is its customer support in multiple languages. They offer support in eight languages including English, Spanish, French, and German.
Integration And Customization Comparison
SEMrush
SEMrush offers integrations with popular platforms such as Google Analytics, Google Search Console, and various social media apps.
The platform also allows users to create their custom integrations using APIs. In terms of customization, SEMrush enables users to create custom reports and dashboards and customize their keyword tracking and site auditing settings.
Hubspot
Hubspot offers a variety of integrations, including Hubspot CRM systems integration such as Salesforce and Microsoft Dynamics.
The platform also has its API for creating custom integrations. Also, Hubspot allows users to customize their dashboards and reporting and tailor their email marketing and automation workflows.
Frequently Asked Questions 
How Do I Contact SEMrush Customer Support?
You contact SEMrush customer support via Semrush website, so go to their website and click on the "Contact Us" link at the bottom. You can contact them via phone, email, or live chat.
Does Semrush Integrate With HubSpot? 
Yes, SEMrush integrates with HubSpot. The integration allows users to import data from SEMrush directly into their HubSpot account, making it easier to manage marketing campaigns and projects, and to track performance. 
Which Tool Is More Suitable For Small Businesses, SEMrush Or HubSpot?
HubSpot is more suitable for businesses with limited SEO experience, as it offers a user-friendly interface and a more streamlined set of tools.
Can I Use SEMrush And HubSpot Together?
Yes, you can use SEMrush and HubSpot together. However, this may not be necessary as both platforms offer a comprehensive suite of tools for SEO and inbound marketing.
Can I Try SEMrush Or HubSpot Before Purchasing?
Yes, you can try out SEMrush and Hubspot before purchasing a plan. SEMrush offers a 7-day free trial, while HubSpot provides a 14-day free trial
Semrush Vs. Hubspot: Which SEO Tool Is Better?
While Semrush and HubSpot are powerful SEO tools, Semrush stands out as the superior option. With its extensive database, in-depth analysis, and user-friendly interface, Semrush provides comprehensive SEO solutions to help your business thrive.
It also offers competitive pricing, making it accessible to businesses of all sizes.
If you want to boost your online presence and outrank your competitors, Semrush is the way to go. With its advanced keyword research, site audit, content management and backlink analysis features, Semrush provides valuable insights that can help you optimize your website and improve your search engine rankings.
Don't wait any longer; sign up for Semrush today and take your SEO game to the next level.
Our #1 Recommendation: Semrush