SEO tools are a crucial part of the success of your website. Long Tail Pro and SEMrush are among the best SEO tool options for managing websites.
Both have valuable tools to help you rank with search engines and improve your website's content through competitor analysis, keyword search, and other features.
We have years of experience with optimizing our websites for SEO and have used both tools. In this article, we will compare SEMRush and Long Tail Pro based on their features, price, effectiveness, and more.
Quick Summary
SEMrush is among the best SEO tool options for keyword research and marketing to improve your website's SEO.

Long Tail Pro is a basic keyword research tool that helps you find low-competition keywords to improve your SEO rankings.

Some of the main differences between Long Tail Pro and SEMrush are that Long Tail Pro is built around keyword research while SEMrush provides marketing tools.
What Is SEMRush?
SEMRush is a premium tool for marketing and keyword ideas to improve SEO. The tool helps find profitable keywords, improve organic search results, check competitors for all the keywords they rank for, as well as their strategies, and more.
What Is Long Tail Pro?
Long Tail Pro is a basic keyword research tool designed to help websites find low-competition keywords, such as long tail keywords, to improve their website's SEO rankings. They allow you to use keyword research tools to uncover useful keywords for your niche.
Main Differences Between Long Tail Pro And SEMrush
There are several main differences between LongTailPro and SEMrush, including:
SEMrush isn't just an online SEO tool but also has a WordPress plugin, a Chrome browser extension, an app for Google Workspace users, and mobile applications. Long Tail Pro is only for online use.

Long Tail Pro is built around keyword research functionality, while SEMrush also provides over 40 digital marketing tools.

SEMrush has longer historical data than Long Tail Pro.

SEMrush has a powerful dashboard to manage your websites by tracking keyword rankings, auditing websites, writing SEO-optimized content, scheduling social media posts, and more.

SEMrush uses an advanced tool for keyword difficulty determination, while Long Tail Pro uses a third-party scoring system.

Long Tail Pro provides long-tail keyword research, while SEMrush does not

.
SEO is not something you do; it is what happens when you do everything else correctly.
– Chad Pollitt, Co-Founder at Relevance
SEMrush Key Features
Here are some of SEMrush's key features:
Comparative Analysis:

Entering a URL into the SEMrush tool, you can see an overview of website traffic, sources of traffic, and ranking.

Site Audit Tool:

SEMrush's site audit tool allows you to search for technical issues, on-page issues, internal SEO issues, and internal linking issues.

Backlink Audit:

The backlink audit tool has over 50 toxicity markers to find backlinks that harm your website's performance.

Advertising Research:

SEMrush's tools allow you to see every ad your competitor is running, including PPC ads, to see which ads work for your competitors.

Market Explorer:

This tool is designed to show you the landscape of a given niche. It will provide you with data such as who are established leaders in the market, who are emerging, etc.
Why Use SEMrush
SEMrush is the easiest way to increase website traffic. If you are targeting an audience from different countries, SEMrush has more than one database in multiple countries, and it will find the right keywords to use for that location.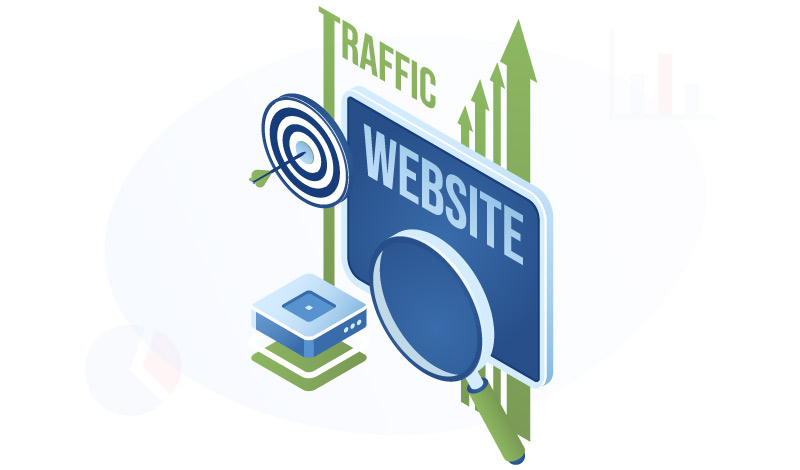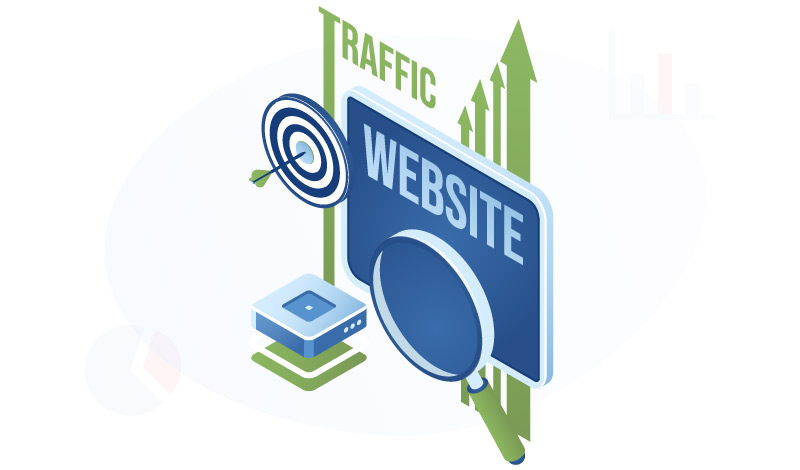 You will also be updated if your competitors choose different keywords for a target audience.
SEMrush performs in-depth competitor analysis to know what profitable keywords they are using and where their search traffic is coming from. SEMrush's keyword magic tool allows you to overtake your competitors in Google rankings. 
SEMrush is also used and recommended by SEO experts as a complete SEO tool for businesses and marketers. SEMrush also stores historical data so you can go back and find seed keywords.
Benefits Of SEMrush
Tracks the exact traffic that your competitor is bringing in

Allows you to analyze competitor's backlinks

A premium keyword research tool 

Helps to fix website issues with site audits

Helps you to visualize the exact positions of keyword phrases and how well they rank
Disadvantages Of SEMrush
Besides the fact that SEMrush is a paid keyword research tool that can be expensive, there aren't any downsides. However, many feel that the keyword tools' benefits will outweigh the cost.
Long Tail Pro doesn't have the capabilities to visualize your competitor's traffic, find niche keywords and analyze their search traffic and backlinks.
Long Tail Pro Key Features
Keyword Competitiveness:

When searching specific keywords, Long Tail Pro will give you a competitiveness score and rank value.

SERP Analysis:

Searching a seed keyword with this analysis can provide you with keyword competitiveness and average search volume values.

Rank Tracker:

Allows you to track keywords over time; however, it doesn't automatically crawl your site, and you will need to input the URL manually. This tool can give you helpful insights about keyword ranking.

Intuitive Interface:

Long Tail Pro's interface is relatively easy to use. Even a beginner can grasp the platform in under 10 minutes.
Why Use Long Tail Pro
The Google Keyword Planner can be challenging to use, as well as other free SEO tool options, because they provide you with the same keyword ideas that other people are using and don't help your ranking and content.
If you are looking for a more effective alternative to Google's keyword planner, consider using Long Tail Pro. They help you choose the right keywords that are profitable but less competitive in the market. 
Long tail keywords have low to no competition in organic search results, which can help rankings faster. Long tail keywords also allow you to write more content around the main keyword using a clever content strategy.
Benefits Of Long Tail Pro
Easier to identify more keywords

Easier to check the viability of a seed keyword in a niche

Helps to focus on profitable keywords

Allows you to create targeted campaigns to boost traffic with a search engine

Easy to search multiple keywords

Easy to find a domain name

Check the website's ranking on Google, Yahoo, and Bing

.
Disadvantages Of Long Tail Pro
Compared to other keyword research tools, Long Tail Pro can't help you find competitors' keywords for keyword competitiveness or give you the ability to analyze their backlinks, traffic, or search volume. 
With Long Tail Pro, you can only search for up to 10,000 keyword suggestions, including long-tail keywords and short-tail keywords,, and you can only track 30 keyword suggestions overall each month, including long-tail keywords.
Pricing Comparison
SEMrush Pricing
Pro ($199.95 per month):

Builds five scheduled PDF reports, allows crawling for 100,000 web pages, 500 keywords to track, five projects, 3,000 daily reports, and 10,000 results per daily reporting.

Guru ($299.95 per month):

Includes features from the previous plan plus branded PDF reports, historical data, 20 scheduled PDF daily reports for search volume, crawling for 300,000 website pages, tracking for 1500 keywords in search engines, 5,000 reports daily, and 30,000 results per daily reporting.

Business ($449.95 per month):

Includes features from the previous two plans plus product listing Google ads, 50 PDF reports, crawling for 1,000,000 web pages, tracking 5,000 keywords, 200 projects, and 10,000 daily reports with 50,000 results per report.

SEMrush also provides a 30-day free trial.
Long Tail Pro Pricing
Starter ($59.99 per month):

Includes 800 keyword results per 24 hours, custom difficulty targets, keyword profitability, advertiser competition, filtering and keyword grouping, unlimited export results, email and chat support, one user, 30 tracked keywords, daily rank updates, and more.

Pro ($89.99 per month):

Includes features from the previous plan plus 2500 keyword results per 24 hours, 200 tracked keywords, three users, 1 SEO specialist call per month, and SEO templates and worksheets.

Agency ($299.99 per month):

Includes features from the previous two plans plus 6,000 keyword results per 24 hours, 1,000 tracked keywords, five users, and 2 SEO specialist calls per month.
FAQs
What Is The Main Advantage Of Long Tail Keywords?
The main advantage of long-tail keywords is that they are much easier to rank than short-tail keywords due to low competition. Long tail keywords account for 70 percent of all web searches.
Is SEMrush A Good Option For Beginners?
Yes, SEMrush is a good option for beginners, intermediates, and experts. They have great premium tools to improve your website's SEO.
Is SEMrush Worth The Price?
Yes, SEMrush is worth the price. The insights that it can provide you with from your own website as well as competitors to help you improve your SEO efforts are invaluable.
What Is The Main Difference Between Long Tail And Short Tail Keywords?
The main difference between long tail and short tail keywords is that short tail keywords are more general search queries that are one or two words, and long tail keywords are made up of three to five or more words.
Does Long Tail Pro Provide Global Search Volume?
No, Long Tail Pro doesn't provide global search volume information. To provide accurate data, they collect data from two external services, but neither service provides reliable global search volume data.
Long Tail Pro Vs. Semrush: Which Is Best?
Both SEO tool options are excellent keyword research tools; however, SEMrush has more advanced features. 
SEMrush provides a large feature range for internet marketers, including some of the best keyword research tools, competitor analysis, monthly search reports, domain comparisons, related searches, search engine traffic data, and more.
Long tail keywords are easier to find when using Long Tail Pro. The SEO tools that Long Tail Pro provides are efficient at providing lists of profitable keyword tracking. 
Long Tail Pro is ideal if your only goal is to collect long-tail, profitable keywords. However, if you are looking for an all-in-one SEO solution for keyword research, SEMrush may be a better option for seeking out-performing keywords.
Our #1 Recommendation: Semrush