SEO tools and keyword research are essential to ranking your website on search engines. Leading SEO tools and SEO software can help your business rank with organic keywords, on-page SEO, competitive keywords, rank tracking, and more. SemRush and Moz are great SEO tools that help your business reach its SEO goals.
We have spent months researching these features to help you make the best choice for your business. In this article, we will give your business an in-depth analysis of these tools to help your business with SEO skills and ranking. We will evaluate SemRush and Moz based on their features, price, and more.
Quick Summary
Moz is a popular SEO tool that has a keyword explorer, backlink analysis, and other SEO tools to improve your business website search visibility. 

SEMrush is an all-in-one SEO tool that helps you improve the keyword rankings of your posts and boosts Google Ads campaigns.

SEMrush and Moz offer many common features, including keyword overview, keyword search, keyword lists, SEO content templates, etc.
What Is Moz?
Moz is a popular SEO tool that can be used for site audits, backlink analysis, keyword research tools, and more [1].
 Moz offers a lot of free tools that can be used to improve website visibility on search engines, including: 
A link explorer to track link building and tracking your link profile.

A keyword explorer to find organic keywords in your niche.

A free Chrome extension to check any website's page and domain authority.
What Is SEMrush?
SEMrush is an all-in-one search engine optimization tool. They deliver the most accurate keyword search volume information. SEMrush helps you improve the keyword rankings of your posts and help with Google Ads by using the most relevant metrics for link building and keyword data [2].
SEMRUSH offers a lot of great features, including:
A health percentage through site audit

Position tracking for up to 500 target keywords

Identification of toxic backlinks with a backlink audit

Downloadable SEO reports
SEMrush Vs. Moz: Features
SEMrush and Moz have several features in common, including:
Keyword overview

Keyword comparison and sorting

Keyword search

Keyword lists

Website analytics and audits

SEO content templates 

Competitor benchmarking

Backlink analytics

Backlinks audit

Link building 

Position tracking

Bulk analysis 

Ranks

Listing management

Review management 

Local Rankings

Keyword research and keyword ideas

Keyword management and grouping

Competitive analysis 

Content ideas and topic research

Market research and trend analysis
Where SEMrush And Moz Features Differ
SEMrush offers some SEO services that Moz doesn't include:
A sensor that measures the volatility of search results

An ad builder to aid in SEO tactics

Content insights for technical SEO

Technical SEO change tracking

An SEO writing assistant

Post tracking for page tracking errors

Social media management

Social media content optimization

Performance analysis on Google Analytics
SEMrush Vs. Moz: Pricing
Both Moz and SEMrush are transparent about their pricing structures. They list all details on their websites. Both offer trials and several different plans to meet your specific needs.
SEMrush offers multiple SEO plans, including: 
Pro:

The pro plan is designed for new businesses and small teams and includes 5 projects, 500 keywords to track for technical SEO, 10,000 results per report, keyword research, site audit, competitor analysis, advertising for Google search console and social media tools all for $199.95 a month

Guru:

The SEO gurus plan which is designed for mid-size businesses and agencies and includes 15 projects, 1,500 keywords to track, 30,000 results per report, every feature in the pro plan, a content marketing toolkit, historical data including monthly search volume, multi-location, and device tracking, Look Studio Integration and more all for $229.95 a month.

Business:

The business plan includes 40 projects, 5,000 keywords to track, 50,000 results per report, all guru features, and other popular SEO tools, including Share of Voice, extended limits, PLA analytics, API access, free migration from third-party tools and more all for $449.95 a month.
Moz also offers multiple SEO plans, including:
Standard:

The standard plan includes three campaigns, 300 keyword rankings, mobile rankings, 60 tracked URLs, six on-demand URLs per month, 150 keyword queries a month, unlimited on-page grader reports, and more, all for $99 a month. 

Medium:

Includes everything from the standard plan plus 10 campaigns, 1,500 keyword rankings, 200 tracked URLs, 20 on-demand URLs, 5,000 keyword queries, unlimited reports, and two user seats for $179.99 a month.

Large:

Includes everything from the previous packages plus 25 campaigns, 3,000 keyword rankings, 500 tracked URLs, 50 on-demand URLs, 15,000 keyword queries, and three user seats for $299 per month.

Premium:

Includes everything from the previous packages plus 50 campaigns, 4,500 keyword rankings, 1,000 tracked URLs, 100 on-demand URLS, 30,000 keyword queries, speed crawl to crawl sites 10 times faster, and five user seats for $599 a month.
SEMrush Vs. Moz: Data Collection Features
Both of these SEO professional tools use extensive data collection to give users accurate data.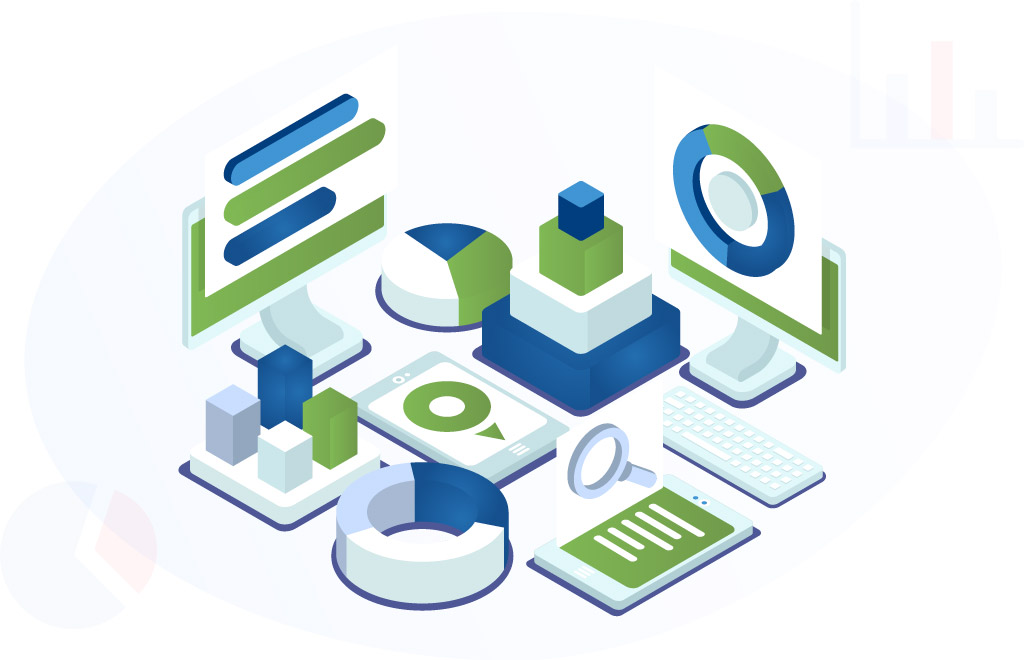 Moz uses the following practices for data collection:
Its Link index data is collected through crawling and indexing links.

Collecting data from other third-party sources
SEMrush uses machine learning algorithms and trusted data providers. They generate reports and provide SEMrush data based on the following:
Data gathered from third-party sources

Anonymous behavioral data from internet users

Information from clickstream data providers

Public APIs from social media networks

Other relevant data sources
SEMrush Vs. Moz: Keyword Analysis 
SEMrush and Moz both offer keyword analysis among their most popular SEO tools.
The keyword analysis provides the following information:
Search volume

Particular keyword difficulty score

Sites currently ranking for that keyword

A list of related keywords
Both Moz and SEMrush help you spot keywords that give you the best chance of search ranking. SEMrush has a related feature that estimates the number of links you will need to build for that keyword or phrase. 
SEMrush also has a search intent data feature to tell you if keyword suggestions are informational, navigational, commercial, or transactional. SEMrush's keyword magic tool also helps you view the most common search questions with those keywords.
Moz Vs. SEMrush: Competitor Analysis
A major difference between SEMrush and Moz when it comes to competitor analysis is that Moz gives you ranking data of competitors based on Google, Bing, and Yahoo's Search results, while SEMrush only uses Google data.
However, both Moz & SEMrush offer efficient competitor analysis. SEMrush does domain versus domain metrics, and it helps to compete with your competitors by tracking strategies so you can improve SEO factors that lead to rankings. With SEMrush, you can also find all the site's backlinks.
Moz is also effective for tracking keyword ranking from over 200 countries to monitor your competitor's SEO tactics and search traffic. You can also find unlinked mentions and get website contact information. 
SEMrush Vs. Moz: Social Media Analysis
SEMrush beats out Moz in terms of social media analysis.
The SEMrush tool for social media provides the following:
Social media content optimization for local SEO

Social media management

Performance analysis and benchmarking
Impactful SEO is very rarely carried out by a lone wolf
– Jes Scholz, Technical SEO Analyst, Deepcrawl
FAQs
Is SEMrush Better Than Moz As An SEO Tool?
SEMrush seems to be better than Moz for the features offered for the price. Features that SEMrush has that Moz doesn't include search intent ID, CRM project management tools, phone support, and more. Whether SEMrush is better for your business depends on your specific needs and budget.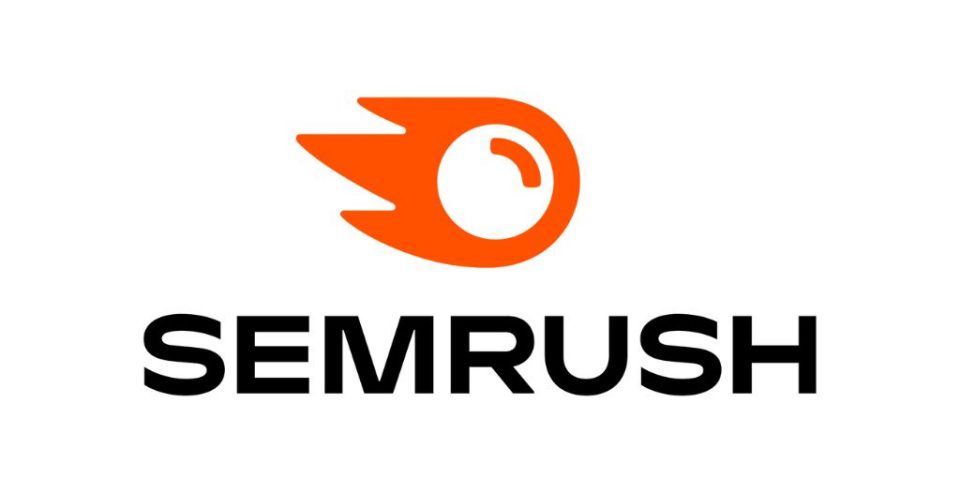 What Is The Main Advantage Of Moz Over SEMrush?
The main advantage of Moz is that their plans come with more seats, they have more generous monthly page craw limits, and it works with more search engines than SEMrush.
What Are The Main Disadvantages Of SEMrush?
The main disadvantages of SEMrush are that it plans only offer one user and it only provides data for Google and not other search engines [3].
Is Moz Free To Use?
No, Moz doesn't have a free plan. However, they do offer a 30-day free trial.
Is SEMrush Free? 
No, SEMrush doesn't have any free plans. However, they do offer a 7-day free trial. 
Is SEMrush Worth It?
Yes, SEMrush is worth it. If you need an SEO tool that has competitor analysis, keyword research, site audits, backlink analysis, and more, than SEMrush is an excellent tool for your business.
Is Moz Trustworthy Software?
Yes, Moz is trustworthy. They provide SEO tools, a training platform, and trusted and guaranteed results. 
How Can I Optimize My FAQ Page For SEO Rankings?
You can optimize your FAQ page for SEO by formatting questions for feature snippets, using header tags to organize FAQ categories, adding links to your content, applying FAQ schema, and monitoring and maintaining your FAQ page [4].
How Do I Rank Up My SEO?
You can run up your SEO by publishing relevant and authoritative content, updating content regularly, metadata use, having a link-worthy website, and using alt tags [5].
Why Is SEO Ranking Important For Your Site?
SEO is important because your site visibility is directly related to your SEO ranking. The higher you rank on search engine results pages, the more likely users will see and click through your website [6].
How Long Does It Take A Website To Rank With SEO?
It can typically take anywhere from three to six months to rank on the first page of Google, assuming that you are writing good content and optimizing your site for search engines. If there is a lot of competition and you haven't optimized your website, it can take six to 12 months to rank [7].
Is Using SEO Difficult?
Using SEO isn't too difficult to learn, but it can be overwhelming when you are just starting out. Learning SEO also means learning about individual digital marketing strategies, which can be a lot to learn at one time. However, over time you will learn to use SEO and optimize your content for search engines and rankings [8].
SEMrush Vs. Moz: Which Is Better?
Semrush and Moz are both high-quality SEO platforms with practical and efficient features. However, I would always recommend Semrush since it offers excellent guides and incorporates the latest trends into its toolset.
Semrush is the leading keyword research tool and has a high-quality website audit tool that will help you create a successful online presence. If you are looking to improve your SEO performance and don't want to waste time, then Semrush is the best choice for you.
Our #1 Recommendation: Semrush