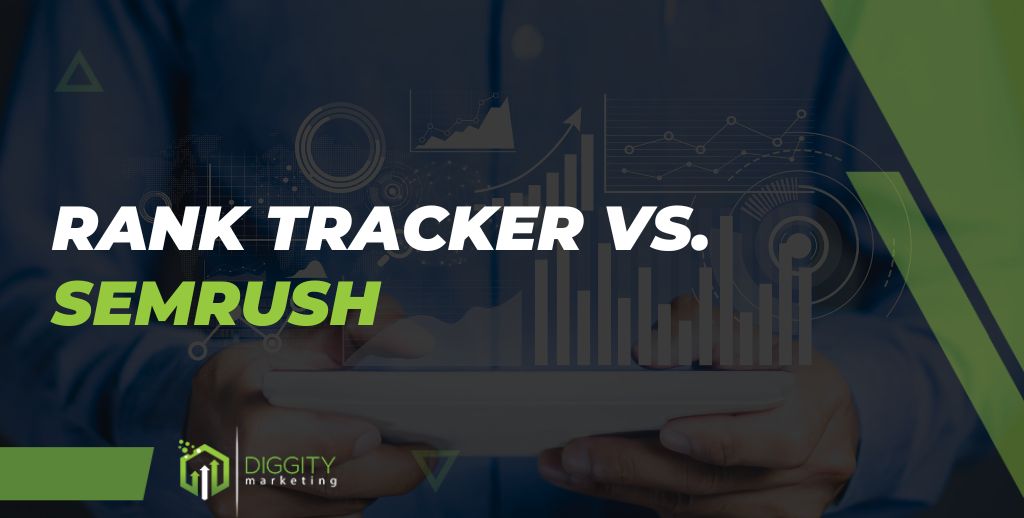 SEO tools are crucial for businesses that wish to gain more traffic and better online visibility in the digital space.
These solutions offer unique services that can help your website stay up-to-date and meet current requirements from search engines for ranking purposes.
As an SEO expert who has used these tools for over a decade, I will highlight my findings on two popular SEO tools and help you make the best decision for your business.
What Is Rank Tracker?
Rank Tracker is an all-in-one SEO suite that caters to your SEO campaigns and ensures your website drives more traffic and ranks higher on search engine results pages.
A unique feature of this solution is that it provides you with remarkable insights into every stage of the optimization process, from planning to problem-solving.
The platform started in 2014 as a simple tool for solving fundamental SEO problems. Today, it has become a robust platform used by marketers from leading companies across the globe.
What Is Semrush?
Semrush is an all-in-one SEO tool for increasing online presence and learning about marketing trends in the digital space.
This SEO tool is precious for marketers and SEO agencies that specialize in SEO, PPC, keyword research, competitive research, PR, and campaign management.
Semrush began as a small group of SEO and IT experts in 2008. Since then, it has developed into reliable platform businesses and marketers use to achieve their competitive SEO strategies.
Keyword Research Comparison
Rank Tracker
Rank Tracker has an SEO keyword tracking tool that performs keyword research to bring up a list of related long-tail keywords in line with your target keyword and assigns them a score to show how difficult they are to rank.
You can use the tool to see the history of any keyword and find out how search engines are reacting to it so that you can incorporate it into your website for better traffic.
Semrush
Semrush has a keyword research tool called the "Keyword Magic Tool" that helps you analyze the search volume of keywords, keyword rankings and difficulty, and the search intent behind them.
When you use the keyword magic tool to search for a keyword, you will see related keywords and top domains that were focused on that keyword and had a PPC ad for over 12 months.
You will gain insight into the ad traffic amount, price, and total number of ads for that keyword.
Winner: Semrush has the best keyword research tool on the market, providing all the information needed for determining the most efficient keywords.
Rank Tracking Comparison
Rank Tracker
Rank Tracker has a rank-tracking tool that lets you know how well your SEO campaigns perform. It also tracks and monitors multiple search engine rankings, unlike other SEO tools focusing on only one search engine (in most cases, Google).
This tool can monitor your ranking progress on desktop and mobile and perform language-based tracking on popular search engines.
Semrush
Semrush offers three SERP tracking tools that allow you to monitor your site's rankings and those of your competitors.
These tools include the position tracking tool for keywords, domains, and competitors and the rank tool for researching the domains with the most organic visibility in various markets.
All you need to do is search for the domain and choose to set tracking on any of these tools. With other SERP features, you will receive the domain's position, visibility, and estimated traffic.
Winner: Semrush takes the win because it offers a vast number of rank-tracking features for your and competitors' websites.
Site Audit Comparison
Rank Tracker
With Rank Tracker's website audit 2.0 tool, you can check the health status of your website, identify issues, and find lasting solutions to them.
You can scan your web pages in minutes to see how well-optimized they are, and you can compare your current scans to previous ones to see if your website has maintained better health over time.
Semrush
Semrush has a free search engine optimization audit tool that can detect issues within your website and get them fixed appropriately.
You can also use this tool to collect technical SEO reports showing if your website is crawlable and to determine your site's performance and internal linking issues.
Winner: Semrush takes the lead because it lets you detect and fix problems with just a few clicks.
Backlinks Comparison
Rank Tracker
Rank Tracker has a backlink checker that allows you to analyze the backlink profile of your competitors, detect strategies that work for them, and implement the most successful strategies on your website.
You can also use the backlink monitor to see who has linked or has stopped linking to your site. This will let you know if your content strategy is performing as well as it should.
Semrush
Semrush has a backlink audit tool, a backlink gap tool, and a link-building tool that help you get authoritative links. With these tools, you can easily access a database with over 43 trillion backlinks, so you can find quality backlinks that will boost your website's SEO performance.
Winner: Semrush has a wider range of backlinks tools and a database with more than 43 trillion backlinks for every type of website.
Price Comparison
Rank Tracker
Rank Tracker offers four subscription plans to meet your everyday SEO needs. These include the Starter plan at $19 per month, the Double data plan at $47 per month, the Quad data plan at $87 per month, and the Hex data plan at $167 per month.
You can opt for the yearly subscription plans, and you will receive a 20% reduction in the price.
Semrush
Semrush has three different pricing plans, which you can subscribe to monthly. These pricing packages begin with the pro plan at $119.95, the guru plan at $229.95, and the business plan at $449.95. You also get to save up to 17% if you choose to subscribe annually.
Winner: Rank Tracker takes the win when it comes to pricing, and all of its subscription plans are very affordable for the features they offer.
Powerful, authoritative links have significantly more weight than lesser-known websites. This is because Google often values reputable news outlets as trusted sources. Receiving a link from a website like this is considered a mighty vote of confidence in Google's eyes.
– Ryan Darani, Freelance SEO Expert and Consultant
Get Started With Semrush For Your Website Today
Rank Tracker and Semrush offer immense benefits and can help you achieve whatever SEO objective you have for your website.
Rank Tracker is most suitable for individuals and marketing agencies, while Semrush is for newbies and small teams, agencies, mid-sized businesses, and large agencies and enterprises.
Both tools are world-class, but Semrush has a slight edge simply because of its versatility. It offers Rank Tracker's every feature and goes beyond it into other areas such as market research, social media, and advertising.
If you are an SEO professional or belong to a large enterprise needing advanced features for more sophisticated SEO needs, Semrush is your best bet.
Our #1 Recommendation: Semrush