SEO tools are becoming crucial for keyword research and increasing website traffic. If you want to increase your company's online visibility, you may have heard of SEMrush and SpyFu, two top competitor analysis tools. Both tools understand SEO, organic keywords, backlinks, and more.
I have spent months researching SEMrush and SpyFu and evaluated them based on their features, price, and more to help you choose the best keyword research tool for your business. 
Quick Summary
SEMrush is a digital marketing tool that allows businesses to view where competitors are succeeding with SEO efforts to compare their tactics.

SpyFU is a tool designed to help companies form SEO strategies by spying on competitors' analytics, keyword ideas, keyword suggestions, strategies, and more to benefit their business. 

SEMrush and SpyFu have great features to view competitors' ads, paid keywords, a keyword overview report, social media marketing, and more to help your website with its SEO platform.
---
What Is Semrush?
Semrush is a digital marketing research tool that allows businesses to view where their competitors succeed by using competitive search engine optimization analysis.
The tool features backlink analytics, an on-page SEO tool, PPC campaigns and SEO competitive analysis, position tracking, related keywords search, and site audits.
---
What Is SpyFu?
SpyFu was designed to help companies to form PPC and other SEO strategies to turn competitors into profitable advisors. This tool allows users to spy on competitors' analytics, competitor's keywords, traffic analytics, and strategies to benefit their own business.
---
Semrush vs. SpyFu: Full Comparison
Both SpyFu and SEMrush have great features, but their features vary.  
1. Overall Features
Semrush
Monetize your target audience using tools created for affiliate managers, ad publishers, and bloggers

Use keyword research tools to create ideal paid search campaigns

Develop your brand's reputation by tracking competitors' social media presence 

Look at ad copy and paid keywords from rivals' PPC ads

Analyze your position in the market

Estimate your content performance through content marketing analytics

Optimize your content based on custom requirements

Get ideas for boosting SEO performance
SpyFu
Insights into data such as subdomains, web traffic, keyword data, and data access

Get SEO reports, including white label, custom reports, data visualization, and competitor analysis relevant data

Perform SEO audits and monitoring 

Enables SERP rank tracking, localization, keyword research, and link building

Data gathered from US and UK Google search results

Allows users to add brands to SEO reports

Provides metrics such as CPC, CTR, clicks, ad spend, rank, and market share

Track the amount of traffic driven to competitor's websites by PPC
---
2. Keyword Research Features
All PPC, SEO campaigns, and keyword research are a constant in business despite changes to Google's algorithm. Keyword research aids in a better understanding of your target audience and understanding target keyword searches.
Semrush
SEMrush has a keyword analytics tab and an organic research tab that offers information about all the keywords. SEMrush shows the list of all specific keywords that rank a website. Businesses can also filter the list based on keyword variations, keyword difficulty, and more.
The keyword magic tool allows you to determine specific keywords that help increase organic traffic to your site.
SpyFu
SpyFu is excellent for organic competitors' keyword research. The overview tab offers information about a website's SEO ranking and concentrates on click value and organic keywords.
Performing keyword research will inform you about critical metrics such as monthly search volume, estimated clicks, question-based keywords, and relevant keywords.
You will also be able to track previous keyword trends based on competitor-based keyword research and how the websites have changed over time.
You can't SEO your website once and be done. It is a forever moving goal post.
– Stoney DeGeyter, Director Of Digital Marketing, Socket Mobile
---
3. User Interfaces
An excellent interface contributes to engaging customers with these tools. If the user interface is effective, users are more likely to use the platform.
Semrush User Interface
For a beginner, navigation of sites can be difficult. Considering the variety of features that SEMrush offers, it would be best to spend some time learning to navigate their site.
SpyFu User Interface
Compared to SEMrush, SpyFu's interface is easier to use and more beginner-friendly. However, their user interface is a little outdated compared to SEMrush.
---
4. Competitor Analysis Features
The best way to run your business marketing without flaws is by analyzing your direct competitors' weaknesses, strengths, and strategies.
By evaluating their marketing strategy, you can identify opportunities in the market. Both SEMrush and SpyFu offer competitor analysis tools.
Semrush Competitor Analysis
Using SEMrush's competitive research toolkit allows you to determine paid and organic competitors' strategies and utilize their best PPC and SEO strategies. You can add a maximum of 20 competitors and analyze the performance of 100 social media pages.
SpyFu Competitor Analysis
SpyFu is designed to keep track of competitors, so it has several features for competitor analysis. Their SEO competitor analysis tool allows users to see SEO keywords, monthly clicks, and the monthly value of competitor websites.
Another feature is ad competitors, in which you can track the website's ad budget, paid clicks, and PPC keywords. They also provide a 3-way competitor research tool to search for two competing domains to find impactful keywords.
---
5. SpyFu vs. Semrush: Pricing
SpyFu
Basic ($39 per month):

 Includes 10 adwords advisor PPC reports, 10 small domain SEO reports, 10,000 top lists results, 5,000 weekly tracked keyword rankings, 250 sales leads and domain contacts, unlimited search results, unlimited domain overview PDFs, and unlimited data exports.

Professional ($79 per month):

Includes everything from the previous plan plus white labeling, 30 adwords advisor PPC report, 10 medium domain SEO report, 30 small domain SEO reports, 50,000 top list results, custom branded reporting, 10,000 API rows returned, 15,000 weekly tracked keyword rankings, and 500 sales leads and domain contacts.

Team ($299 per month):

Includes everything from the previous two plans plus 10 large domain SEO reports, 30 medium domain SEO reports, unlimited small domain SEO reports, 5 user accounts, 75,000 top lists results, 10,000 API rows returned, 40,000 weekly tracked keyword rankings, and 2000 sales leads and domain contacts.

SpyFu offers no free trial.
Semrush
Pro ($199.95 per month):

 Includes five scheduled PDF reports, crawling for up to 100,000 web pages, tracking for up to 500 keywords, five projects, 3,000 reports daily, and 10,000 results per report.

Guru ($299.95 per month):

Includes everything from the previous plan plus historical data, branded PDF reports, 20 scheduled PDF reports, crawling for up to 300,000 web pages, post tracking for up to 1500 keywords, 50 projects, 5,000 reports daily, and 30,000 results per report.

Business ($449.95 per month):

Includes everything from the previous two plans plus product listing ads, 50 scheduled PDF reports, crawling for up to 1,000,000 web pages, tracking for up to 5,000 keywords, 200 projects, and 10,000 reports daily with 50,000 results per report.

SEMrush also offers a 30-day free trial to try out their services.
---
FAQs
Is SpyFu A Better Tool Than Semrush?
No, overall Semrush is a better tool. While SpyFu concentrates on competitor analysis, Semrush is a better overall SEO tool. Which is better for you depends on what you need from the platform.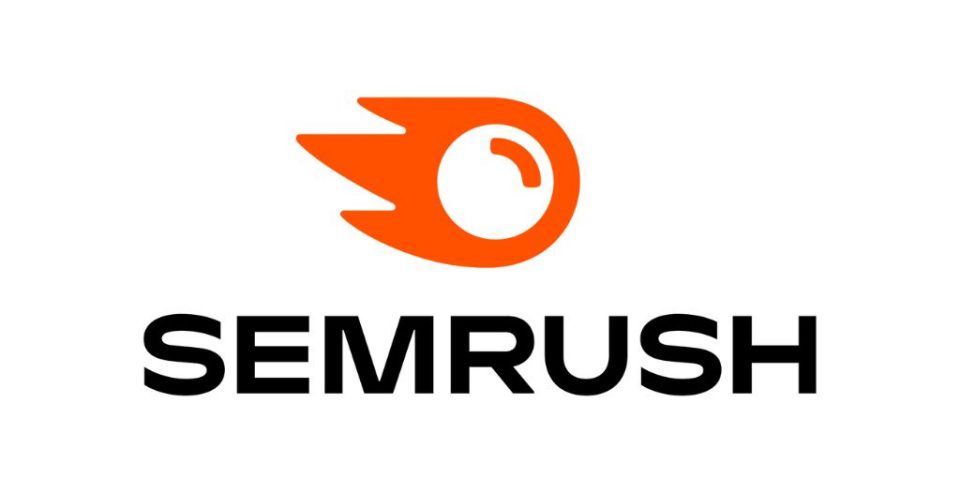 What Is SpyFu Used for?
Spyfu is used to give a competitive edge to businesses by viewing competitors' keywords, marketing, and other online performance to identify gaps to use in your industry.
Can I Get SpyFu for Free?
Unfortunately, SpyFu doesn't offer a free trial and only has paid options [1].
Does Semrush Offer A Free Version?
No, SEMrush doesn't offer a free version, but they provide a 30-day free trial to try out the platform risk-free.
Is SpyFu's Data Accurate?
Yes, SpyFu's data is accurate. SpyFu's data isn't 100 percent accurate, and you can realistically expect estimates like SEO clicks and ad data to be accurate around 90 percent of the time.
Is SemRush's Data Accurate?
Yes, SEMrush's data is accurate. While it isn't 100 percent accurate, it is an excellent tool for starting research and typically offers about 90 percent accuracy with keyword trends that affect traffic [2].
Is SpyFu Worth It?
Yes, SpyFu is worth it. They do a great job with keyword analysis, backlink analysis, and more. SpyFu is an excellent option for small businesses focusing on metrics to get them onto Google results pages at an affordable price.
Is Semrush Worth It?
Yes, Semrush is worth it. SEMrush is an SEO tool that has everything you need, including competitor analysis, keyword research, backlink analysis, and more.
How Legitimate Is Semrush?
SEMrush is very legitimate. It is one of the better SEO tools on the market and has been in the industry for over 15 years.
How Much Should You Pay for An SEO Tool?
Automate local SEO pricing typically costs between $300 and $500 a month, small-scale SEO packages range between $400 and $900 per month, and comprehensive local SEO services can cost as much as $4,000 per month [3].
Is Google Ads or SEO Better?
Both are great; however, the answer to this depends on what you are looking for. If you are looking to drive traffic to your website short term, PPC Google ads are a great option.
However, if you are looking to invest in your business's online presence over time, SEO is a better option [4].
How Long Does It Take Using SEO To See Effects?
It usually takes between three and six months for SEO to work. However, it all depends on your SEO strategy.
How Does SpyFu Collect Data?
SpyFu collects data directly from a search engine results page. This can be helpful when you are matching keywords and looking to host relevant keywords on your website.
How Does Semrush Collect Data?
SEMrush collects data using its own machine-learning algorithms and trusted data providers. There are different methods of collecting data, but they take a high-quality standard approach across all databases.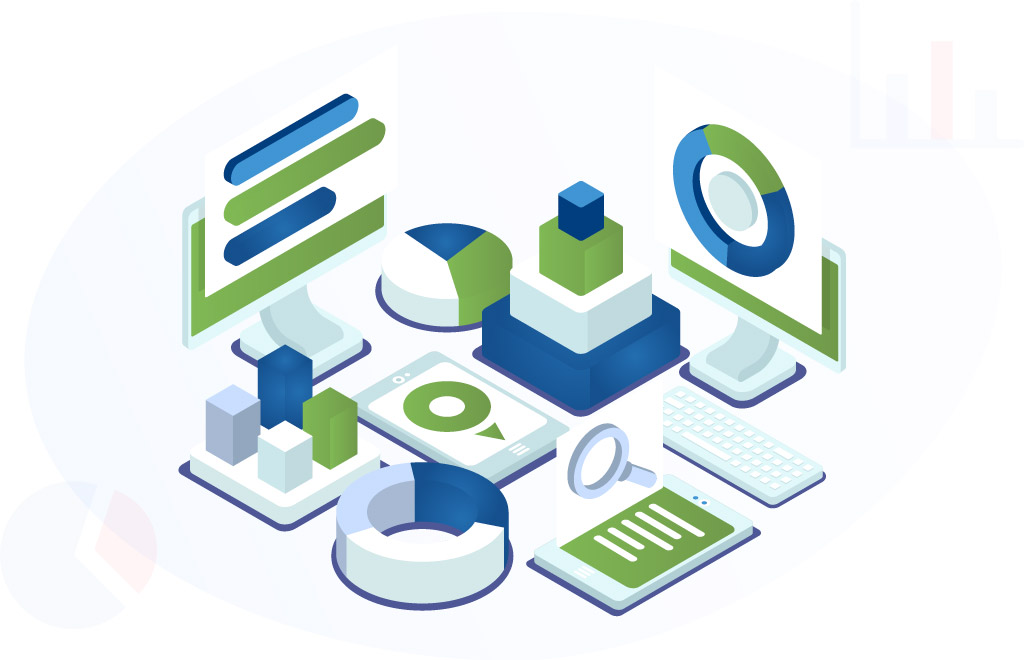 How Often Does Semrush Data Get Updated?
Semrush data is updated weekly. Updates are automatic, and they track daily results in position tracking for up to 50 days and then display information using weekly points.
---
SpyFu vs. Semrush: Which Is Better?
Both SEMrush and SpyFu are excellent SEO tools for businesses to use. They are useful tools but vary based on price and features, user interface, competitor analysis, and keyword research.
Semrush is a top performer in this field, and I would definitely recommend investing in it if you want guaranteed success. Its keyword research and competitor analysis tools are the best on the market, and it is updated with new features regularly. Try Semrush today and make a change in your online presence.
Our #1 Recommendation: Semrush