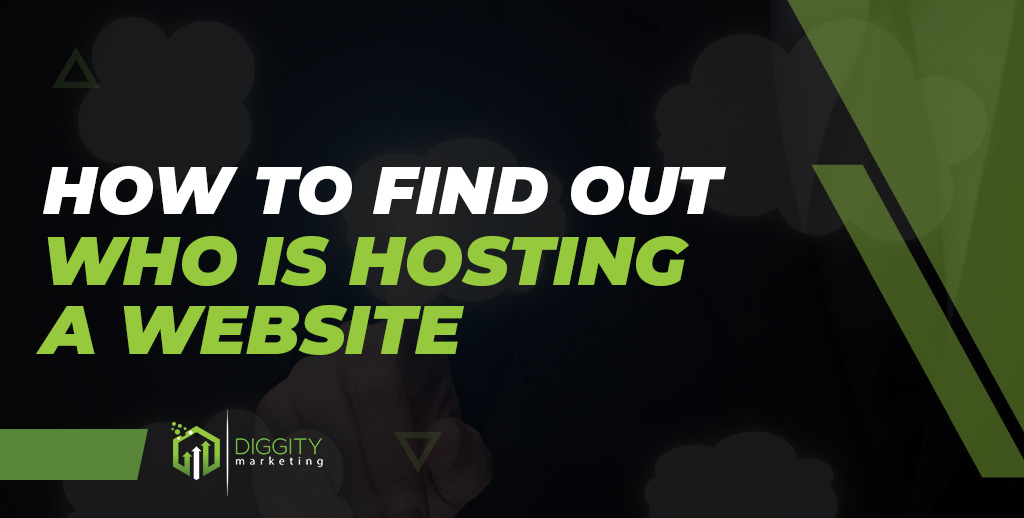 A hosting checker is a tool that allows you to find out what hosting provider a website is using the web host of a particular website.
This can be useful if you're considering switching to a new web hosting service, or if you came across a website that is particularly fast or slow and you want to know who is the website hosting provider.
Leveraging my extensive experience in the web hosting industry, I have carefully analyzed and selected the most efficient hosting checker tools, providing you with insights that can contribute to the optimization of your website's performance and overall success.
In this article, you will discover how a hosting checker tool works, why you need a website host checker, and what a hosting checker report entails. You'll also learn about the best web hosting service checkers currently available.
Quick Summary
A hosting checker identifies a website's hosting provider, useful for those considering a new web hosting service.
Checking for web hosting providers can inspire from competitors, aid in domain transfers, or assist in filing DMCA complaints.
Good web hosting companies offer high uptime, fast speed, great support, upgrade options, free SSL certificates, automatic backups, and fair pricing.
How Do Hosting Checkers Work?
Hosting checkers work by looking up the WHOIS database for a domain.
WHOIS is a public database that contains information about domain names and their owners, such as:
Hosting Provider: The website hosting company.
Domain Registrar: The company handled the domain name registration.
DNS Provider: The company that provides DNS services for the domain.
Name Servers: The DNS servers that are associated with the domain names.
IP Addresses: The unique address that identifies a server on the internet. IP addresses are digital address that allows computers to find each other and communicate.
Web Server: The web server software that is used to host the online business.
Creation Date: The date when the domain was registered.
Expiration Date: The date when the domain will expire.
Date of Last Update: The date when the domain was last updated.
Status: The current status of the domain (e.g., active, expired, etc.).
Country, Region, and City of the Registrar: The server location of the company that registered the domain.
Organization: The organization that owns the domain.
Contact Person: The person who is listed as the owner of the domain.
Email Address: The email address of the domain name owner.
WHOIS information is available for free and can be accessed by anyone. However, some companies choose to keep their whois data private to avoid spam and other unwanted communications.
Keeping the whois data private can prevent malicious attacks, extortion attempts, and other cyber-security threats.
In these cases, the website host checker tool will not be able to provide you with any information about the whois domain owner.
Why Do We Need To Check For Web Hosting Providers?
1.  To Get Inspired
Using a website host checker to check your competitor's hosting can give you some great ideas. If they are using a particular web hosting company, it is likely because that company offers something beneficial to their business.
This could be anything from great customer support to fast loading speeds.
By finding out which web hosting company your competitors are using, you can get a better understanding of what features and services are important to them and see if there is anything that you can learn from their example.
2. Transfer A Domain
Transferring your domain name can be a confusing if you're doing it for the first time.
If you want to transfer domain names to other registrars, your new web host might ask for data about the current domain registrar.
The current registrar will provide you with the code and instructions needed to transfer your domain name. You might also need to contact them to initiate the domain name transfer process.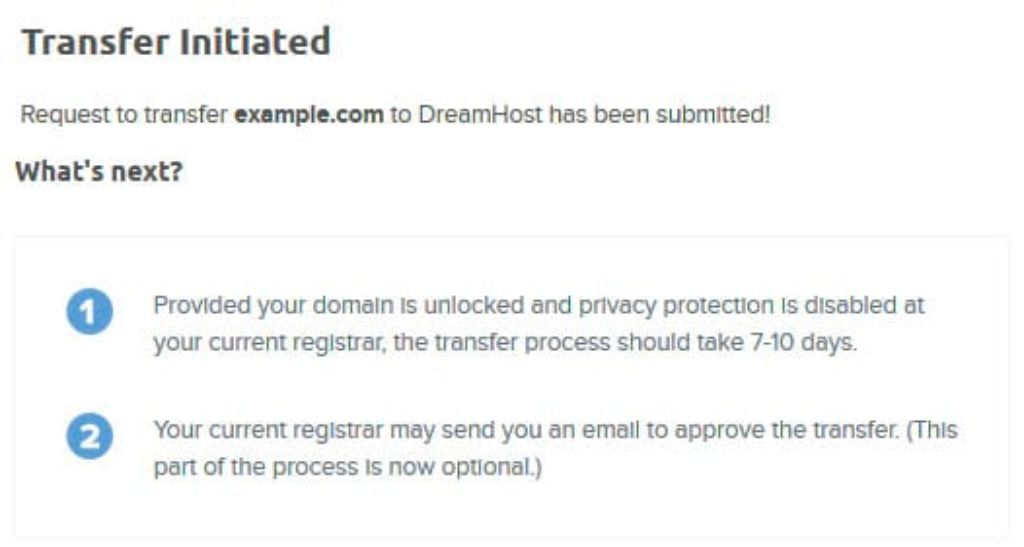 And the detailed contact information can be found by using a web hosts checker.
3. File A DMCA
If someone is using your copyrighted material on their website without your permission, you can file a DMCA (Digital Millennium Copyright Act) complaint.
Using a website host checker, you can find the contact information for the web host and send them a notice asking them to take down the infringing content.
Best Free Web Hosting Checker Websites
Hosting checker is a free online tool that allows you to check the hosting providers for existing sites. Simply enter the website URL and click on the "Find Host" button.

This tool will provide areport that will show you the web hosting company, domain registrar, DNS provider, and other information about the domain.
Site checker is an all-in-one SEO platform that offers many different tools, including a website health checker, keyword ranking checker, and website host checker.
HostAdvice is an online resource for web hosting reviews, ratings, and comparisons. They also offer a free domain hosting checker tool that allows you to find out the hosting company for web pages.
Digital is a review website that creates helpful guides and articles about the best tools for small businesses, such as website builders, web hosting, and online marketing.
They also offer a free website host checker tool that will show you the hosting company, domain registrar, and other information about the domain.
GeekFlare is a website that offers tools and resources for web professionals all over the world.
They have multiple useful tools and APIs that can be used for free, including a broken link checker, website performance checker, and Whois hosting checker.
Small SEO Tools is a website that offers over 120 different free online SEO tools.
Their website host checker tool will show you the hosting company, domain registrar, and other information about the domain.
Rishavapps is a website that offers free online tools for web developers and designers, including an image compressor, work counter, and of course, a host checker.
What Is The Difference Between A Web Hosting Provider And A Domain Name Registry?
Website hosting providers are companies that provide the technology and services needed to host a website. On the other hand, domain name registry is a company that manages the reservation of domain names and maintains a record of the owner of all domain names. The registry is more of a domain name system.
Domain registries are managed by ICANN (the Internet Corporation for Assigned domain Name and Number), while web hosting services are usually private companies.
However, some domain registries also offer website host services. For example, GoDaddy is both a domain name registry and a web hosting service provider.
What Makes A Good Web Hosting Company?
1. Uptime
The first and most important thing to look for in a website host is uptime.
Uptime is the ratio of time that a server is operational compared to the total amount of time.
For example, if a server has an uptime of 95% per year, that means it was down for 438 hours.
That's 18 days of lost revenue!
An industry standard for uptime is five nines or 99.999%. This translates to about 5 minutes of downtime per year.
That's an almost perfect uptime guarantee, and it's what you should aim for when choosing a website host.
2. Loading Speed
No one likes a slow website.
Not only is it frustrating for visitors, but it can also hurt your SEO because search engines like Google take loading speed into account when ranking websites.
That's why you should always choose a website host that can provide fast loading speeds.
3. Support
Dealing with technical issues can be frustrating, especially if you're not familiar with the technical side of things.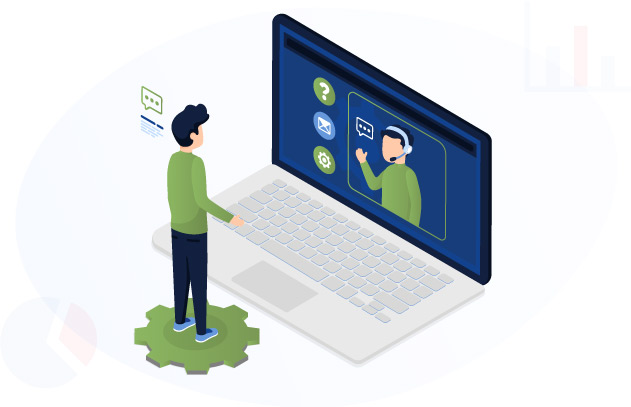 That's why it's important to choose a website host that has great customer support.
You should be able to easily get in touch with a support representative via phone, email, or live chat to help you with any issues you're having.
4. Upgrade Options
As your website grows, you'll need to upgrade your hosting plan to accommodate the growth.
That's why it's important to choose from the best web hosting companies that offers upgrade options.
That way, you won't have to switch to a new provider every time your website grows.
5. Free SSL Certificate
An SSL (Secure Sockets Layer) certificate is a must-have for any web page.
It's a digital certificate that encrypts the data sent between a website and its visitors.
SSL certificates are important for two reasons: they protect your website's visitors' data from being intercepted by hackers, and they also help your website rank higher in search results.
Most web hosting services offer free SSL certificates with their hosting plans.
So, if you're looking for a website host, make sure to choose one that offers a free SSL certificate.
6. Automatic Backups
No website is immune to data loss.
That's why it's important to choose a web host that offers automatic backups.
Automatic backups ensure that your website's data is always safe and can be restored in the event of a disaster.
7. Price
Finally, you'll want to consider the price when choosing a web host.
Of course, you'll want to find a balance between price and the other factors on this list.
But, if you're on a tight budget, you may have to sacrifice some of the other factors to get an affordable host.
Will You Use a Hosting Checker?
Having a fast and reliable website is essential for any business, no matter the size.
And choosing a great web hosting company is one of the most important decisions you'll make when building your website.
And to help make your life easier, we have put together a list of the best web hosting companies in the industry to help you get started.