If you are a new website owner, you probably need a web hosting provider to make your website visible and accessible to thousands of users over the internet.
FatCow is one of the best web hosting providers for users who want to explore exquisite features but stay within their budget.
As a web hosting expert with years of experience using FatCow for several websites, I will reveal everything you need to know about this platform and how it can benefit you.
What Is FatCow?
FatCow is a web hosting company created in 1998 that has evolved to offer shared web hosting solutions for small to medium-sized businesses and individuals looking for an affordable web hosting option.
This platform offers its users the best value and customer service experience.
How Does FatCow Work?
FatCow works by offering different products and services, from website management to domain services, email services, e-commerce services, and marketing services.
If you opt for website management, you will be introduced to various tools, such as the website builder and the website builder Express.
Once you have selected any of these tools, you will be directed to make a purchase, after which you can create your perfect website in minutes.
---
FatCow Features
These are some of the best features of FatCow:
1. Website Hosting
FatCow is an all-in-one hosting solution with the information you need to keep your business and website online without concern.
2. Point and Click Site Building Tools
FatCow offers a series of point-and-click site-building tools that you can use to create a professional-looking website while also using unique themes and templates with little to no programming or HTML experience.
3. Application Installation Wizards
FatCow's install wizards are easy to use and provide simple instructions you can follow to add a variety of apps to your site, such as photo and blog software.
4. Online Store And Selling Tools
FatCow has a variety of tools to help you sell online and offers perks such as shopping carts, catalogs with coupon and sales options, PayPal integration, and credit or debit card integration.
5. Email Customization
With FatCow, you can customize your email address to check your email from anywhere and maintain a professional look.
6. Marketing And Advertising Tools
You can gain a wider audience and grow your online business through marketing and advertising across multiple search engines, such as Google and Bing, with the help of FatCow's marketing and advertising tools.
FatCow also offers other features, such as free domain transfers, free domain names, $100 Google ad credits, and $100 Microsoft advertising credits, which can help you significantly, especially if you are a beginner in web hosting.
---
FatCow Benefits
These are some of the main benefits of FatCow:
1. Affordable Pricing 
FatCow has a simple pricing structure considering that it doesn't have pricing tiers, and you get a considerable discount for the first year if you purchase a yearly membership.
Its single web hosting plan has unlimited features, such as endless domain add-ons, unlimited bandwidth, unlimited disc space, and databases, which can be very helpful.
2. Bonus Features
FatCow offers consistent products despite having existed longer than most competing hosting providers. It provides exciting bonus features, like free website design icons and templates, usually not found among websites with affordable prices.
3. Simple Backend
FatCow uses the industry-standard cPanel for its backend, which is simple and will provide you with the tools you need to manage your servers easily.
4. Solid Support Console
FatCow's customer support claims to have a solid support console that provides instant answers to pretty much any question you may have regarding the platform.
They can guide you on all things related to domains, email, files, partnership programs, policies, professional services, advanced hosting, and security within minutes.
Pros
99.9% uptime guarantee
Good customer support
30-day money-back guarantee
Unlimited bonuses
Cons
Slow page speed
Our Rating
Load time: 4.5
Support: 4.8
Security: 4.5
Pricing: 4.8
---
Downsides Of FatCow
Users of this platform have reported witnessing several site crashes because of inefficient server resources, and efforts to get them sorted out via customer support have been fruitful.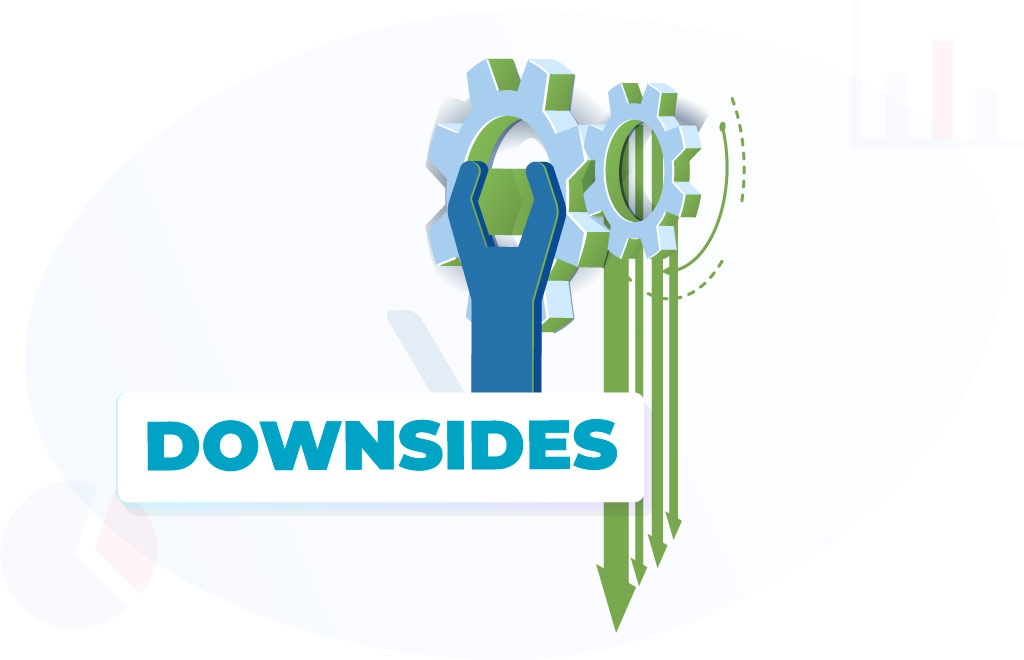 According to these users, customer support takes a lot of time before getting in touch, and sometimes their emails are left unanswered for several weeks before any action is taken.
Other users have reported that the platform sometimes deletes the editing tools they use in building their websites, and when they change to a new one, they get charged twice the price.
However, despite these drawbacks, FatCow is still a good web hosting service for many small and medium-sized businesses.
---
How To Use FatCow?
To use FatCow, you must buy the original FatCow hosting plan by clicking on web hosting right under the marketplace section on the homepage.
Once you do that, you make your purchase, which includes various easy-to-use site creation tools, easy-to-install blogs, and search engine advertising.
When making your purchase, you will need to buy a domain name, which will require you to create or log into an account before you can use the features that come with the hosting plan.
---
Pricing
FatCow's original web hosting plan is now on sale for only $4.08 monthly. However, the platform offers other special introductory rates for different options, including shared hosting renewal, Google Workspace, and domain privacy and protection.
For VPS hosting, FatCow offers the following prices:
The Basic plan at $24.99 per month
The Business plan at $59.99 per month
The Optimum plan at $99.99 per month
For dedicated hosting, FatCow offers the following prices:
The Startup plan at $149.99 per month
The Professional plan at $194.99 per month
The Enterprise plan at $239.99 per month
FatCow also has other plans, such as the WordPress hosting plan.
You can pay for any of these plans through the following options: credit card (only MasterCard and Visa can handle non-US dollars), PayPal, and check or money order.
User Testimonials for FatCow
---
FatCow Alternatives
FatCow Vs. GoDaddy
FatCow is more affordable than GoDaddy, with a starting price of $4.08 per month for its web hosting, compared to GoDaddy's £5.99 per month.
However, GoDaddy offers more value for money because it provides better discounts for long-term contracts. For example, you can save up to 25% with GoDaddy if you sign up for a three-year plan.
In terms of customer support, FatCow has the edge, as I gained more helpful insights when I interacted with their customer support than that of GoDaddy.
FatCow Vs. A2 Hosting
A2 Hosting offers different hosting plans than FatCow. However, FatCow offers better prices when compared to those of A2 Hosting. I believe it doesn't bring more value than FatCow, especially considering its price.
FatCow also offers special rates and coupons with no setup fees for building and hosting your website, which is something A2 Hosting does not offer.
FatCow Vs. GreenGeeks
GreenGeeks web host is more affordable than FatCow's, with a starting price of $2.95 per month compared to FatCow's $4.08 monthly.
However, FatCow's price plans have more enticing features considering that they offer unlimited disk space, unlimited domains, email accounts, and bandwidth, which GreenGeeks do not have.
I have also found FatCow to be a lot easier to navigate through, and my overall experience was more enjoyable.
FatCow also has better-added services, such as ad credits, a security suite, and cloud storage, which you can't find at GreenGeeks.
FatCow is a hosting provider that offers everything needed to get an essential website off the ground, while GreenGeeks is an environmentally friendly, highly energy-efficient platform.
While you may be starting with a single website and domain name, you will soon realize the need for multiple websites, domains, and subdomains to popularize your site. Therefore, before signing up with a particular service provider, consider their different packages, paying keen attention to whether they allow for the running of multiple websites on a single web hosting account.
– Zac Johnson, SEO Expert, and Entrepreneur
FAQs
How Can I Use the Website Builder on FatCow?
You can use the website builder on FatCow by heading straight to your domain dashboard, choosing the domain you wish to verify, and then clicking on the website builder on the left sidebar.
How Can I Cancel My Hosting Account on FatCow?
You can cancel your hosting account on FatCow by clicking on the hosting tools icon in the upper right corner. Then, click the username dropdown and select hosting renewal, after which you select the radio button "Do not renew my hosting."
Does FatCow Use cPanel?
Yes, FatCow uses cPanel to create a simple backend and provide the tools you need to manage your servers easily.
Is FatCow the Right Provider for You?
FatCow is an excellent web hosting provider with all the essential tools to keep your website up and running.
I highly recommend FatCow. It offers many exciting features, such as a free domain name, WordPress website hosting, site templates, unlimited storage and bandwidth, unlimited mailboxes, and more, which you may not get with most hosting providers.
FatCow offers no setup fees and provides building tools that you can use to create a professional-looking website with zero programming knowledge.
Our #1 Recommendation: FatCow