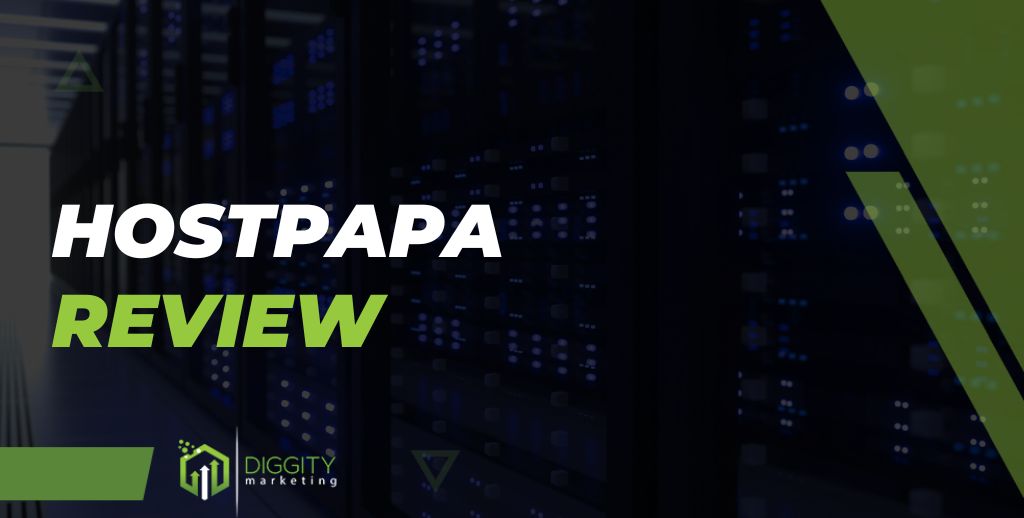 Finding the best web hosting provider for your website can be a chore, especially with hundreds offering similar services.
One that particularly caught my attention was HostPapa, and, as a web hosting expert with years of experience, I had to take my time to examine the platform.
This review will provide you with all the details you need about Hostpapa and website hosting.
HostPapa Overview
HostPapa is an independent hosting provider established to provide top-notch services to small businesses, backed by an excellent customer support system while using clean, renewable energy.
Over time, this platform has evolved from just an ordinary hosting provider to a platform with a solid reputation thanks to its improved performance, stronger support channels, excellent VPS offerings, and much more, all while winning multiple awards.
An interesting part of this platform is that it offers "green" hosting, which promotes environmental sustainability by using clean energy resources such as wind and solar.
Our Rating
Load time: 4.6
Support: 4.4
Disk space: 4.5
Security: 4.7
Pricing: 4.5
Free Migration: Yes
Pros
Has an excellent uptime rate of 99.9%

Is highly suitable for small businesses

Supports shared hosting service

Comes with speedy servers that facilitate fast response times
Cons
Does not have free automated website backups

HostPapa's unlimited storage is only for its pro and ultra plans
---
How Does HostPapa Work?
HostPapa works by providing you with the things you need to get started with your website. 
It has a domain section that allows you to get an ideal domain name for your website. This domain name should represent your brand and help you stand out on the website. It also has a web builder section that you can use to create, publish and even optimize your website in just a few minutes.
HostPapa allows you to create a custom email address for your business, which enhances its credibility and allows you to communicate much more officially with your clients and customers.
In terms of speed and performance, this platform uses servers obtained through first-grade suppliers, including HP and SuperMicro.
The newest servers include 32 cores with a minimum of 128GB of RAM and solid-state drives. With this, you can be sure you will get an extraordinary performance with zero chances of downtime.
---
Features
HostPapa has some exciting features that will help you easily build an immaculate website.
1. Free Setup And Domain Name
There are no hidden fees when setting up your website with HostPapa, and you also get a free domain name during your first year of hosting to get you started.
2. Solid Control Panel
You can easily use the control panel that HostPapa offers since it is simplistic and interactive. Also, you can utilize the HostPapa dashboard to manage all your services.
3. Unlimited Domains And Websites
HostPapa allows unlimited domains and websites within one hosting account. You also get free registration for only the first year, after which you will be billed annually for the domain name.
4. Ultra Fast Servers
HostPapa offers your website a 400% performance boost with the help of its premium servers, making your website's loading time ridiculously fast.
5. SSL Certificate And Domain Privacy Protection
HostPapa's premium SSL certificate and domain privacy protection protects your information from hackers and identity thieves, ensuring your website's domain is well protected.
---
Benefits Of HostPapa
While using HostPapa, I realized that it has plenty of amazing benefits, which include the following:
1. Free One-On-One Training
I noticed that HostPapa's package plans came with a 30-minute free one-on-one training to make it easier for me to set up and run my website. 
During this training, I could deliberate on various topics and concerns, such as my website security, how to set up my website, and other issues I wanted to resolve.
2. Video Tutorials
I used video tutorials offered by HostPapa to better understand hosting and how I can use the website builder and other products to set up my website.
Also, HostPapa offers an amazing benefit called PapaCare+ for $49.95 a month, which allows me to have customized support for shared hosting for my website and email support.
3. Easy-To-Use Customer Support
The HostPapa support has a few attractive features that I found quite interesting. They include around-the-clock email and phone support in four languages: English, French, German, and Spanish.
4. Amazing Templates
HostPapa has some of the best website templates around, and I was able to utilize them to create a stunning website with the help of its easy-to-use web builder.
All you need to do is select a professional template and then use the web builder to add copy and customize the design.
5. 30-Day Money-Back Guarantee
I noticed that HostPapa offers a 30-day money-back guarantee for its hosting plans. Still, the funds you will expect are based on what the platform calculates according to its refund and cancellation policies.
Products billed yearly can be canceled within 30 days of the transaction, while products billed monthly can be canceled within 48 hours only.
6. Offers Green Hosting
Running a hosting platform around the clock requires a lot of energy, and HostPapa is aware of this. This is why it has offered green hosting services to reduce its carbon footprints and electricity costs.
HostPapa also purchases green certificates and actively supports wind and solar energy resources to promote environmental sustainability and energy-efficient practices for the good of all.
---
Downsides
HostPapa is an excellent platform that offers a lot of impressive features. However, I have experienced some downsides while using it.
1. Few Occasions Of Downtime
HostPapa guarantees that it maintains a 99.9% uptime at all times. However, there have been downtimes experienced by some clients who made these complaints.
This usually lasts for a brief time and could have been caused by site maintenance, among other factors.
2. Expensive Add-Ons
HostPapa offers expensive add-ons when you want to make payment after you have selected a plan to work with. These add-ons include:
Protection Power Website Security — $19.95/year

Automated Website Backup — $29.95/year

Paid SSL Certificate — $24.95/year

PapaCare+ — $49.95/month
The good thing about this is that they are optional, so you can ignore them if you don't have the financial capacity to purchase them.
3. Expensive Renewal Rate
At first, HostPapa offers affordable prices for each plan, which lasts three years. But the problem lies when you plan to renew after these years have elapsed. You may be asked to pay as much as four times what you paid initially.
For example, the pro plan costs $5.95 a month for 36 months. Once the 36 months have elapsed, you will be asked to pay $19.99 a month, roughly 3.35 times more than what you initially paid for purchasing the plan.
However, it is still much more affordable than most web hosting platforms.
---
HostPapa Pricing
HostPapa offers four pricing packages for your web hosting needs, starting with the starter plan for $3.11 a month, billed for 36 months.
The plus plan for $6.28 a month is billed for 36 months; the pro plan for $6.28 a month and is billed for 36 months; and the ultra plan for $13.67 a month for 36 months.
These plans come with unique features, so you can easily compare them to know which is best for your website.
If you want to purchase any of them, simply click on get started, and you will be directed to a new page showing the details of your order and the payment method.
Also, remember that other services come with their unique price packages. These services include the following:
Optimized WordPress hosting

Managed WordPress hosting

VPS hosting

Reseller hosting

PapaCare+

Website Builder

Do-it-for-me

Domain names

Email and Office (Business email, Google workspace, and Microsoft 365)

Security (Protection power, site lock, automated website backup, and SSL certificates)
HostPapa is committed to further building on our expertise in providing exceptional solutions to small businesses, and this transaction is a large step forward in our growth. Deluxe has built premiere web hosting and logo design services, and we are excited to add these offerings to our mix to continue to help our customers meet their digital and branding needs.
– Jamie Opalchuk, Founder and Chief Executive Officer of HostPapa, Inc.
---
How To Use HostPapa
To use Host Papa and build your website, you must first register, log in to your HostPapa dashboard, and click  "My services."

Next, you expand the marketing tools section and click "Details" next to the website you wish to get started using the website builder.

After this, you launch the website builder by clicking "Launch" in the products and service detail section.

You will shortly be introduced to the template gallery. Here you can see the description and features of each template once you click on their details. Then you select one by clicking on "Use this template".

The next thing will be for you to take note of the user interface of the website builder. Once you have familiarized yourself with the user interface, you can customize your site by editing the content and adding or deleting pages that you may or may not need.

Finally, you change your site navigation, which is how your visitors find pages on your site. Simply click on the navigation settings to change how the pages are listed. 

Once they are good enough, you click on submit and then click on "Publish," and your website will send you a notification that it is about to be published, and your website is good to go.
---
User Testimonials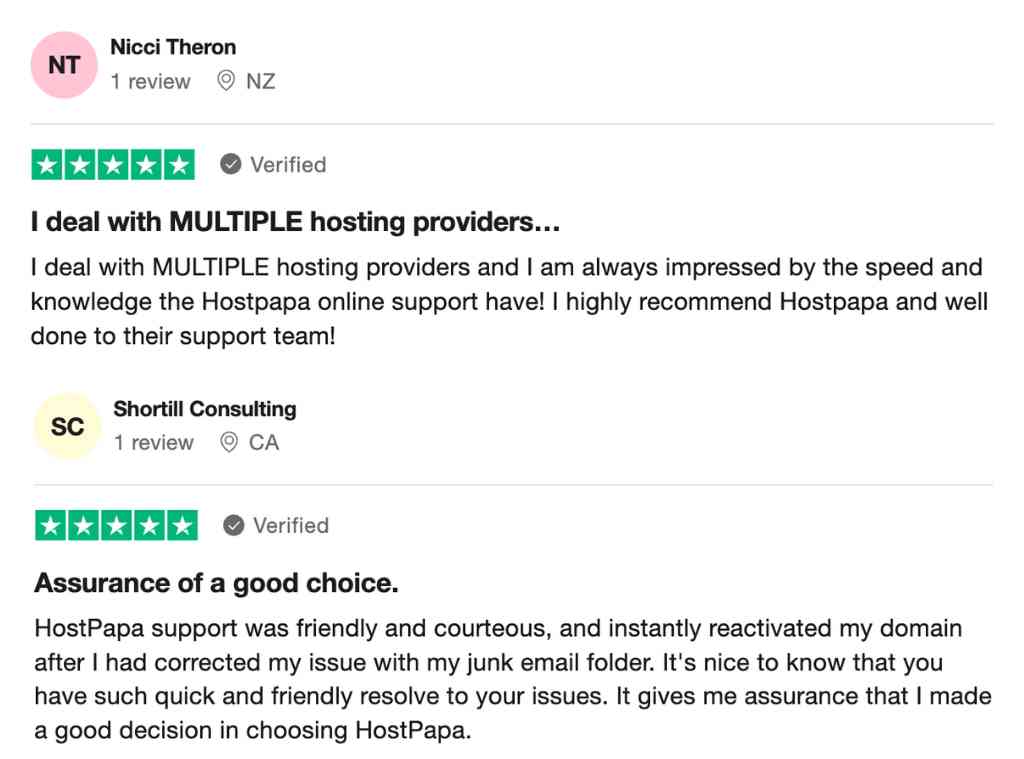 ---
Comparing HostPapa to Other Services
HostPapa has similar characteristics and features to Amazon, GoDaddy, and A2 hosting.
However, HostPapa takes the edge over these platforms in some areas while there are other areas where it has been found lacking.
HostPapa vs. A2 Hosting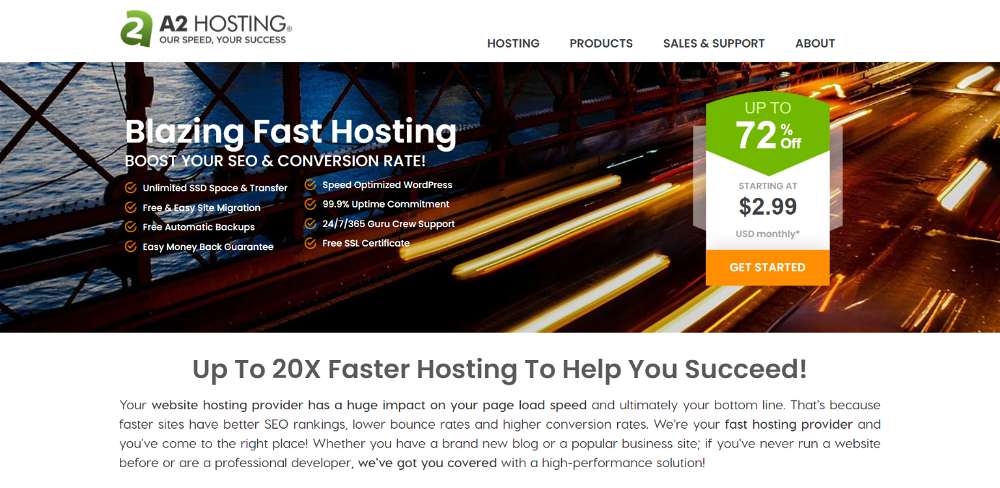 HostPapa starts at $3.11 a month, which is a little more expensive than A2 hosting, which starts at $3 a month. It also has a broader range of features than A2 Hosting, which is mainly aimed at beginners.
HostPapa vs. GoDaddy
GoDaddy is more affordable as it has a starting price of $2.99 a month, a little lower than that of HostPapa at $3.11 a month.
However, you will need to spend a lot of money to access a wide range of features since the starter plan includes only the most basic ones that can't help you too much when building a website.
HostPapa vs. Amazon Hosting
Amazon hosting is available in over 160 countries, while HostPapa is available in just 50 countries, thus giving Amazon hosting the edge here.
Also, HostPapa is more affordable than Amazon hosting, with its starting price of $3.11 a month compared to Amazon hosting at $57.60.
In conclusion, HostPapa remains a solid web hosting provider since it offers amazing services, great benefits, and reasonable prices similar to those of other web hosting providers.
On one hand, you have solutions which simplify the capacity for small businesses to have access to e-commerce platforms in web hosting, that offers ultra-simple solutions to design your website that has all the functions you require, but on the other hand, you have very big sites for gaming, streaming and other tech companies that need customized solutions. The latter is growing fast. The smaller website hosting providers may have reached their capacity in terms of evolution.
– Michel Paulin, CEO of OVHcloud
---
Frequently Asked Questions (FAQs)
How Many Websites Can I Host With HostPapa?
You can host an unlimited number of websites with HostPapa when you subscribe to the pro plan at $6.28 a month or the ultra plan at $13.67 a month.
How Do I Transfer My Domain To HostPapa?
You can transfer your domain name for free once you register for any of HostPapa's hosting plans. Once this is done, the platform will then handle the requirements for the transfer, and your website will be running in no time.
Is HostPapa Good For WordPress?
Yes, HostPapa is good for WordPress. It even offers optimized and managed WordPress hosting with affordable price packages.
Is HostPapa Secure?
Yes, HostPapa is very secure as it comes with impressive security tools such as protection power, site lock, ModSecurity package, and DDoS attack prevention.
---
Do We Recommend HostPapa?
HostPapa is a top-tier web hosting platform providing top-tier web hosting services.
Getting your existing or new website published can sometimes be a problem since you have to worry about uptime, servers, etc.
With HostPapa, you do not need to worry about all of these since the platform boasts a 99.9% uptime with excellent servers you can count on all day.
However, if you want a platform that can move all your sites and emails within a very short time, I recommend that you use WPX.
WPX has WordPress experts that can move your sites, emails, and other information to it within 24 hours without you having to pay a dime.
Check it out today and get a reliable web hosting platform to complete the job.
Our #1 Recommendation: WPX Hosting
Use coupon MATT90 to get 90% off your first month