Website domains are the foundation of a site. They're a website's address and the name linked to your site.
Domain names don't all cost the same amount though. Some come as free domain extensions, and others can be pricy.
If you're planning to have a website for your business, or for personal uses, you need to know what domain name you should use and how much you're ready to spend.
With our expertise in digital marketing and registration, we aim to help you navigate the process of selecting the ideal domain name for your business or personal use while ensuring you stay within your budget.
Learn all about domain costs and how to get a new domain for whatever you need it for.
Quick Summary
Website domains typically cost between $10 and $20 per year, varying based on domain extension and additional services.
Extra costs can include privacy protection, ICANN fees, domain transfer costs, and business email accounts.
Choosing a domain name involves selecting a memorable, short, easy-to-spell name that's related to your business.
How Much Does a Website Domain Cost?
A website domain typically costs between $10 and $20 on average per year.
Domain registrars license names to users and they charge different fees depending on the domain extension you choose to go with, as well as factors such as privacy protection, email support, and multi-year registration.
Unexpected Costs
While a free domain can serve you, there are several unexpected costs you'll likely encounter when running a successful domain. Some domain registrar companies charge a small ICANN fee to cover their annual registration costs.
This fee should be minimal, but some companies charge more than others. Most domain registrars or web hosting companies require an added fee for whois protection to privately register your domain name as well if you want to avoid giving visitors access to your personal information.
Consider Renewal Costs
Registering a domain seems incredibly affordable when working with many companies because it's common to receive a discount during your first year of registering a new domain name.
It's important to pay attention to auto-renew fees that come with a domain registration.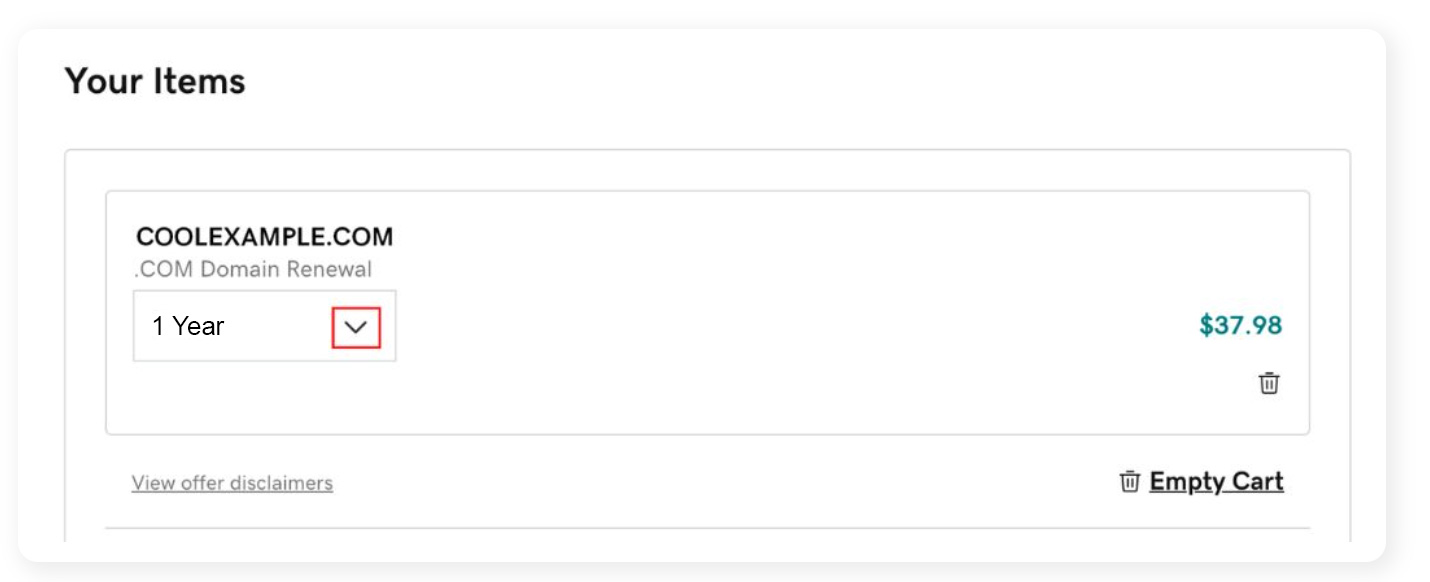 Most companies automatically charge the next-years renewal fee when your time runs out, and renewals are often at a higher rate.
When working with a domain company, consider registering for multiple years to reduce your subscription costs.
You should look closely at renewal costs as well and verify that the renewal is $20 or less to avoid spending more than necessary for your domain name.
Get Privacy Protection
Privacy protection is a powerful upgrade that comes from different registrars you might register with. Normally, when you register a new domain name you must provide your phone number, name, and address.
Adding privacy protection prevents all that information from being displayed publicly in the whois database for anyone to look up. If you want to keep your identity a secret, you will have to pay a privacy fee each year as well as a renewal fee.
Domains for Email
Basic domain names don't include support for a business email address. If you want to appear more professional you will have to pay extra to get a business email domain that's connected to your pre registered domain names.
You can obtain this service through a hosting provider, but you can also obtain it through outside sources such as Google or Microsoft. Look at the costs and services associated with a business email and work with the provider that offers you the best deal overall.
Premium Domain Name Costs
A domain name is like an identity for your business, or for whatever the purpose of your website is.
For this reason, it's helpful to choose a name that's memorable, short, and easy to spell.
Some business owners are willing to spend a large amount of money to acquire premium names for the domain.
These are domains that are being sold by a private domain owner, but the domain name cost can be unfavorable.
If you want to buy a domain name from an individual you can expect to spend extra money to acquire the ability to use the name.
Exclusive names can be sold for thousands of dollars, but you might find a domain name you love for less than $100. Domain auction sites offer you the chance to bid on exclusive names that are highly desirable if you want to get something memorable.
Domain Transfers
If you obtain a domain from an individual, you will have to get the domain name transferred from their registrar account to your own.
This typically comes with a small transfer fee.
Some registrars demand a one-year renewal fee at the time of transfer as your only domain name cost.
If you're tired of using a specific domain registrar you can transfer a domain you own from one registrar to another using this same process.
Put in a transfer request with the company, tell them where to send the domain, and work with the new registrar to have the domain name moved.
Reduce Costs With a Multi-Year Subscription
If you're planning to keep a specific premium domain name for many years after initially registering it, you can lower your long-term costs by paying for multiple years at once. Domain prices for annual auto-renewals are higher than what you'll pay for several years of renewals at once.

When purchasing your domain from a registrar or hosting services look at the multi-year prices and purchase as much as 10 years at once to lower your long-term cost of ownership dramatically.
Most companies offer discounts for long-term renewal purchases, but different companies have different domain costs, and this can affect domain prices. So, it's up to you to learn how the costs compare.
Where Can You Get a Domain?
You can get a domain by working with some of the best hosting companies together with web hosting.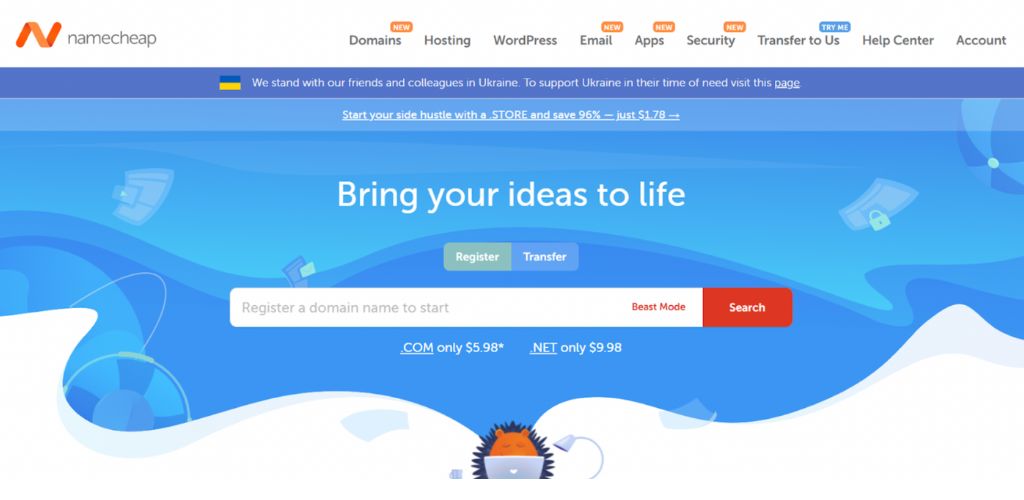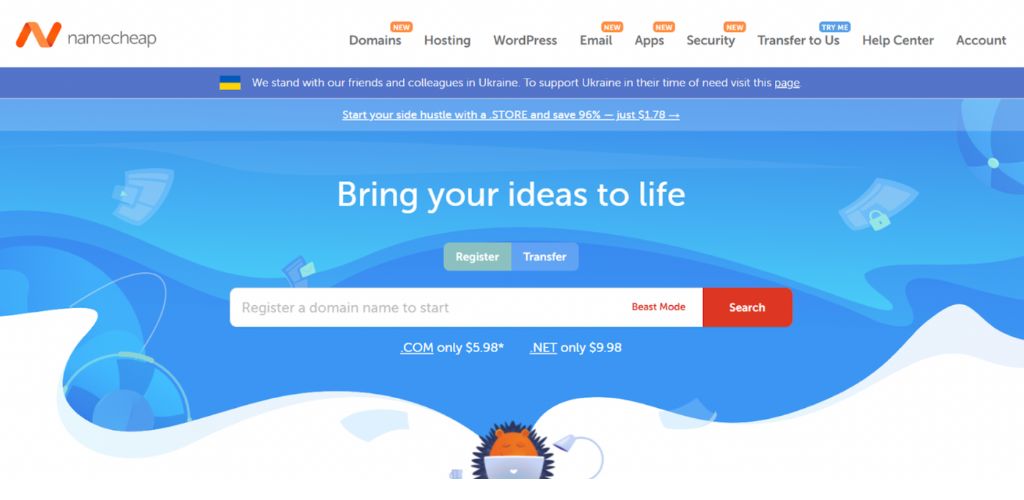 Many host companies are willing to include a single domain name renewal in the cost of a monthly or annual hosting plan.
If you already have a web hosting service, or you want to manage your domains separately from your web host, you can work with a registrar, such as NameCheap to register and renew all your domains in one central location.
Choosing a Domain Name
Selecting a domain name for your business is an important process.
The domain name you choose is how your potential customers will refer to your company.
When selecting a domain name you should be careful to choose something that's short, easy to spell, related to your business and that includes your brand name preferably.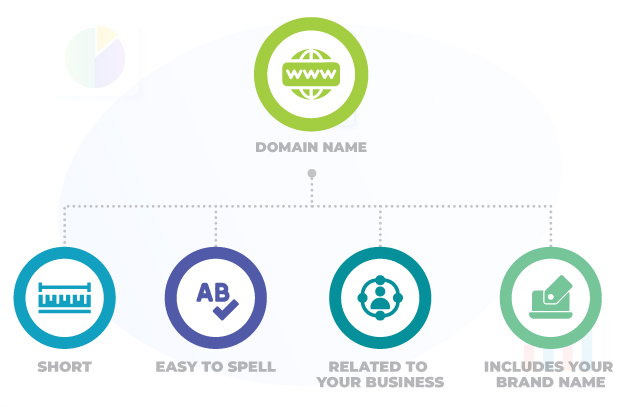 If you're starting a landscaping business, something simple like seattlelandscaping.com or seattlelawns.com would be an ideal option.
When you choose a domain name it's important to avoid a name that's already in use.
A domain registrar or a hosting provider will have a tool that helps you check domain availability.
Try and choose an available domain name that fits your business well.
If you can't decide on a name that's available you can try to purchase an existing domain name from the owner, or you can look through expired names for a more desirable option, but you will spend more money doing this.
Avoid Trademarks
It's possible to purchase a domain name that includes another business's brand name.
It's important to try to avoid using a trademarked name in your domain if you can.
Avoid choosing the same domain name as another business that's in the same industry as you.
It's likely fine to create a Hawk Landscaping domain name even if there is a Hawk Marketing company already, but you would run into issues if there's an existing Hawk Landscaping company with a website.
Avoid trademarked names whenever possible and you'll avoid potential lawsuits.
Choosing a domain name that matches another business could make it more difficult for you to rank for certain search terms as well, and that's bad for business.
Does the Domain Name Impact SEO?
Years ago your domain name had a huge impact on SEO or search engine optimization. Choosing a name that included keywords in it helped with ranking for that term in search engines.
Today that tactic isn't very useful. Instead of worrying about creating a domain name with a specific keyword in it, choose a name that is easy to remember, clear and that goes well with your business or your service.
Avoid Hyphens or Odd Spellings
How frequently do you use punctuation when booking online? My guess is seldom. You should avoid choosing a domain name that requires additional work from your visitors. Choosing a domain name such as the-best-shoes-youll-ever-wear.com, no matter how enticing, will not help you.
To make it easy for people to find your website, don't use hyphens or weird spelling in your domain name.
Avoid using rare spellings and numerals wherever feasible. Is it a four or a four? What about two, two, and two? You catch my drift. If your domain is ever shared by word of mouth, your name may be lost in translation.
Make It Memorable
As of right now, there are around 1.7 billion active websites on the internet. How do you plan to distinguish yours?
For starters, you'll need a memorable domain name. Use anything that relates to your brand or the services you provide. Ensure that it flows well, and share your thoughts with relatives and friends.
What if My Chosen Domain Name Is Taken?
If your chosen domain name is taken, you can choose different domain names, or you can try and make a deal to purchase the name from the current owner.
It's also possible to get some domain names that you're interested in through expired domain companies. The domain name cost goes up significantly using this method compared to registering an unclaimed domain name.
Buying a Domain That's Already Claimed
When you decide you need a domain that's been claimed already, you must work out an arrangement with the current owner. Offer to pay the owner enough money to convince them to transfer the name into your ownership.
This can be expensive or impossible depending on how the owner feels about giving up the domain name. This type of domain is known as an aftermarket domain.
Using Expired Domain Names
When the owner of a domain name stops paying the renewal fee for that domain, it becomes an expired domain. Many sites maintain a list of expired names that are available for purchase.
The domain name cost of these exclusive names is more expensive than new and available domains. It is possible to obtain a popular domain through an expired domain names service, such as GoDaddy Auctions though.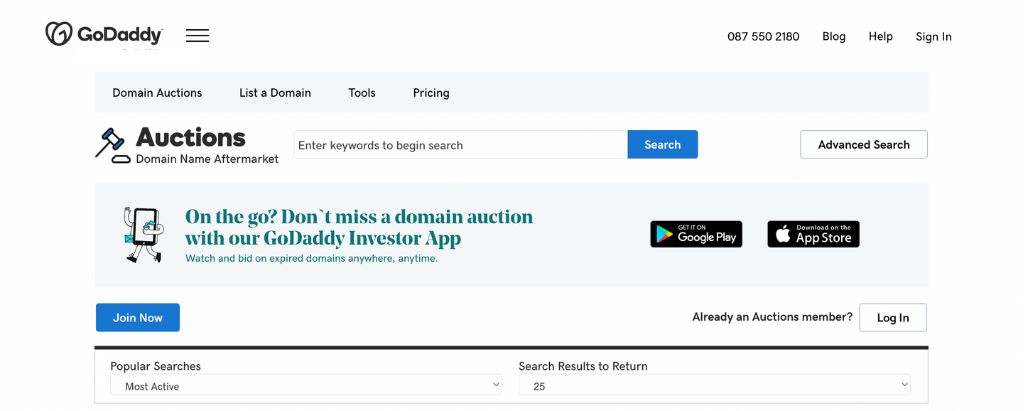 This site enables you to purchase premium domain names before they are available for other individuals to register. Many people will bid on the most popular domain names, so prepare to spend more to win a domain through an auction.
Domains and Web Hosting
Rather than obtaining your website domain name from a registrar, you can save money by having the domain name cost included with your web hosting plan.
Many web hosting plans include single registration and renewal costs with the service cost, making this an affordable option.
Get a Domain Name Included
Before paying the domain name cost to one of the many domain registrars, check offers at web hosts. These top web hosting providers offer impressive domain deals with their service plans.
Why Own Multiple Domain Names
Along with considering the cots of registering a single domain name, you should consider how much it will cost you to obtain several different names if you own a large business.
Many large companies purchase several relevant domain names with different extensions to protect their property and to help with search engine rankings.
Getting the .com, .org and .net versions of your chosen domain name can help users find you more easily. It might also be worth buying slight variations of your domain name to redirect visitors to your site if users accidentally type a different name into the search bar frequently.
Frequently Asked Questions (FAQs)
How Much Should You Pay for a Website Domain?
You should pay between $10 and $20 per year as domain registration fees to a domain name registrar for your name.
What Hidden Fees Are There for a Website Domain's Cost?
There are privacy protection fees to avoid the whois directory, as well as an ICANN fee, and a cost to transfer domains in some instances. You will also pay extra for business email accounts at your premium domain.
Do Premium Domain Names Cost More?
Yes, aftermarket domains or expired domain names cost more than an unused name. Some cost thousands of dollars to purchase.
Is a .Com Domain the Best Extension for Me?
The best extension for you will depend on what your domain is for. For a business .com is often the best extension.
You might decide to use .org for a nonprofit and .edu for an educational site.
How Much Does It Cost to Rent a Domain and Server for Website Hosting?
Web hosting and domain name costs vary based on the provider.
Simple hosting is very affordable and often less than $10 per month, but costs rise fast to support sites with many visitors or large file sizes.
How Much Should I Bid for a Website Domain?
If you are trying to obtain an expired domain you should bid as little as possible to get the domain name. Only spend hundreds or thousands on a name that's essential to your business.
Otherwise, choose an option with domain availability that's cheap.
How Much Is a Com Domain?
A .com domain costs between $10 and $20 for domain name registration and renewal at most providers if the name is available.
Choosing The Perfect Domain for Your Business
Choosing the best top-level domains for your business takes strategy.
You'll spend time determining a name that fits your business well and that's easy for customers to input.
The right domain name will help you build your business.
If you are interested in learning more about web hosting and are looking for the best web hosting companies for beginners, you can read more about it on our website.