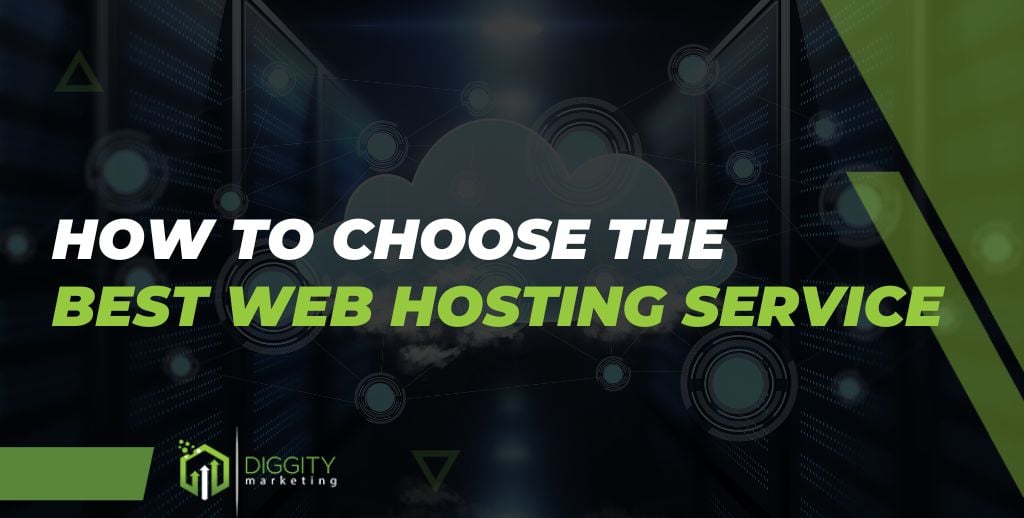 Web hosting services provide the technologies and resources necessary to view websites online. 
Navigating the vast sea of web hosting services can be daunting. As a digital strategist and web development expert, I've seen firsthand how the right service can make or break your website. 
This guide combines my in-depth analysis and hands-on experience, offering invaluable insights to help you choose the optimal hosting service. 
From performance and reliability to customer support and pricing, I will cover everything to ensure you can confidently make an informed decision.
Quick Summary 
To choose the right web host service, you must consider reliability, performance, security, and scalability factors.

Other factors to consider when choosing a web host service include customer support, pricing and plans, server location, and backup options.

Choosing the right web host service helps you ensure a stable and secure online presence, optimize website performance, and meet your specific hosting needs.
How to Choose The Best Web Hosting Service?
To choose the best website hosting service, there are factors to take into consideration:
1. Determine Your Website Needs And Goals
When assessing the type of website you're building, it's important to consider its specific purpose and requirements. 
A personal blog, for instance, may have different resource needs than an e-commerce site or a portfolio website. 
Take into account the anticipated traffic volume your website is expected to receive. If you anticipate high traffic levels or plan to scale your website, you'll want to ensure your hosting provider can accommodate your needs.
You can make an informed decision when selecting a hosting provider by carefully assessing the type of website you're building, its expected traffic volume, resource requirements, and any specific features or technologies. 
2. Reliability And Uptime
A hosting provider's uptime guarantee is crucial in ensuring that your website remains accessible to visitors. 
Choose a web host with a minimum uptime guarantee of 99.9% and a proven track record of meeting or exceeding that guarantee. 
Choosing a provider with redundant power sources and backup systems is essential to minimize the risk of downtime and data loss. 
Reading customer reviews and testimonials can provide valuable insights into the provider's reliability and ability to deliver consistent uptime.
3. Performance And Speed
Website performance and speed significantly affect user experience and search engine optimization. 
A hosting provider that prioritizes fast-loading websites can give your site a competitive edge. 
Search for a web hosting provider that utilizes solid-state drives (SSDs) for improved data retrieval and content delivery networks (CDNs) to optimize speed and reduce latency. 
Additionally, consider the scalability and flexibility of the hosting plans offered by the provider to ensure they can handle future growth and accommodate fluctuations in traffic without compromising performance.
4. Customer Support And Technical Assistance
Accessible and responsive customer support is crucial when issues or questions arise. Hosting providers that offer multiple support channels, such as live chat, phone support, or ticket systems, are always the choice. 
Pick a web hosting company that offers 24/7 support to ensure prompt assistance whenever you need it. Knowledgeable technical staff can provide valuable guidance with server configurations, software installations, and troubleshooting. 
It's also beneficial to consider additional support resources like comprehensive knowledge bases, tutorials, and community forums that empower you with self-help options.
5 .Pricing And Plans
While pricing is an important consideration, it's equally important to assess the value for money that a hosting provider offers. 
Compare the features, resources, and support providers deliver to determine the best fit for your needs. 
Be cautious of any hidden costs or variations in renewal pricing that may significantly impact your budget in the long run. 
Carefully review the terms and conditions to ensure transparency and to make an informed decision based on the overall value and affordability of the web hosting plan.
6. Security And Backups
When evaluating a hosting provider, it is crucial to thoroughly assess the security measures they have in place to protect your website and data. 
Look for providers that offer firewalls, regular malware scanning, and SSL certificates to secure sensitive information. 
Also, check if they provide automated backups and restoration options to recover your website in case of data loss or security breaches. 
Further, consider their data protection policies and adherence to industry standards. 
In addition to assessing the security, it is crucial to inquire about the hosting provider's server monitoring and intrusion detection systems. 
A reputable hosting provider will prioritize the safety and integrity of your website, implementing robust security protocols to safeguard against cyber threats. 
Security should be a top priority when choosing a hosting service. Look for providers that offer robust security measures such as SSL certificates, regular backups, and proactive malware scanning. Protecting your website and customer data is essential for building trust and maintaining a secure online presence.
– Emily Wilson, Cybersecurity Expert and Intelligence Collections at The New York Times
7. Scalability And Flexibility
Your website's needs may change, so choosing a provider that can accommodate growth is essential. 
Hunt for providers that offer flexible hosting plans or scalable solutions such as cloud hosting or virtual private servers (VPS). This allows you to adjust your resources as your website expands easily.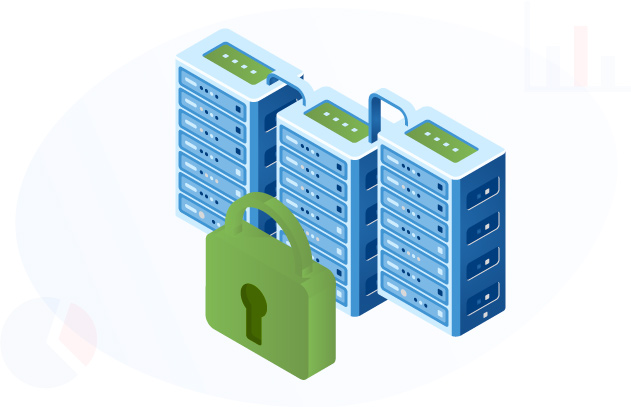 You can also consider the provider's track record in handling scalability and their ability to handle traffic spikes without compromising performance. 
A hosting provider with a robust infrastructure and scalable solutions can ensure that your website remains stable and accessible even during periods of high demand. 
8. Control Panel And User Interface
A control panel that meets your needs and preferences can enhance your overall hosting experience and help you efficiently handle various aspects of your website. 
When evaluating web hosting providers, consider the quality and usability of their control panels as an important factor in your decision-making process.
It is better to find providers offering intuitive control panels with one-click installations and management tools, making setting up and managing your website easier.
9. Will You Have Easy SFTP Access? 
Secure File Transfer Protocol (SFTP) is a trusty companion for maintaining your website. It's an essential tool that comes in handy whenever you need to fix errors, customize your site files, or carry out various tasks.
It is important to streamline your website management to ensure that your provider furnishes you with the essential credentials to access SFTP. 
With this information, you can effortlessly utilize popular SFTP clients such as FileZilla, granting you complete control and convenience over your file transfers.
10. Will Your Host Provide Email Addresses for Your Domain?
Regarding your business and website, email is something to pay attention to.
If you want your email to have the same professional appearance as your website, you'll need a dedicated email hosting service. 
Some hosting plans may include an email address with limited features. However, it's worth exploring your email hosting options if you use email marketing to connect with your audience.
There are advantages and disadvantages to combining your email host and web host. If one service experiences an issue, it could also affect the other. It's like a "domino effect" scenario. Yet, a reliable host should have measures to prevent such problems. 
11. Does The Web Host Offer Easy Site Backups?
Sometimes things go wrong. Your website could face issues like accidents or security problems. This is where backups come in. They're like a spare copy of your website that you can use if you ever need to.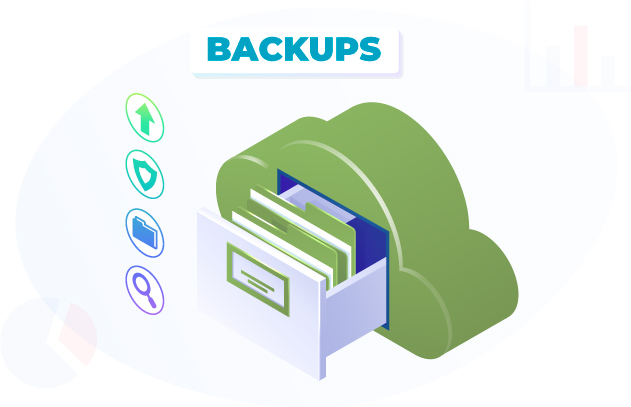 A great feature some hosts have is automatic daily backups. They make a new copy of your site every day without you having to do anything. 
Some even have a "one-click backup" option. You can make a backup whenever you want with just one click.
Regular backups mean you've always got a spare website copy ready. This gives you peace of mind because you know you can get your site back up and running if something goes wrong.
---
What Is Website Hosting?
Website hosting refers to the service that enables individuals and organizations to make their websites accessible online. It involves storing website files, data, and content on specialized computers called servers. 
These servers are connected to a network infrastructure that allows users to access the hosted websites by typing in the website's domain name or URL in a web browser. 
When a user requests to view a website, their web browser sends a request to the hosting server, delivering the necessary files and data back to the user's browser, allowing them to see the website's content and interact with its features.
Website hosting providers offer various hosting plans and packages that cater to different needs, such as shared hosting, virtual private servers (VPS), dedicated servers, and cloud hosting.
These services differ in resource allocation, server management, scalability, and level of control.
---
Types of Web Hosting
When exploring web hosts, it's important to familiarize yourself with the most common types of Hosting. This knowledge will empower you to make an informed decision based on your specific needs and requirements.
1. Virtual Private Server (VPS) Hosting
Virtual Private Server (VPS) Hosting is a popular choice many web hosts offer. It provides site owners with a dedicated, private space on a shared server in the form of a virtual platform. 
Depending on your hosting provider, you can configure your VPS from scratch and obtain the needed resources.
It's worth noting that some VPS hosting plans may not include a control panel by default, requiring you to use the command line for server configuration and website setup. This process can be intricate if you're still getting familiar with it. 
Shared Hosting is the most common type of hosting for website owners. In this setup, multiple users share a single server, meaning that one computer hosts several or even hundreds of websites.
While shared hosting may have received mixed reviews in the past, the quality of the service largely depends on your hosting provider. Some shared hosting plans can be limiting, but others can handle websites with decent traffic volumes.
If you're new to web hosting and looking for an affordable option, shared plans are often the best choice. The competitive nature of the industry has led to shared plans being available for as low as $5 per month [1]. 
3. Managed WordPress Hosting
Managed WordPress hosting offers a different approach compared to other hosting options. It's not just a plan but rather a service provided by hosting providers.
With managed WordPress hosting, you can offload many day-to-day maintenance tasks to your provider, such as backups, security monitoring, and software updates.
It's important to note that managed hosting is available across different types of Hosting, including shared, VPS, and dedicated servers. By opting for managed Hosting, you pay extra to free yourself from the technical aspects of Hosting.
While you can set up a WordPress website with a non-WordPress-specific plan, managed WordPress hosting is optimized for better performance and simplifies your experience.
If you plan to use WordPress, choosing this type of hosting can be a wise decision.
4. Dedicated Hosting
If you want complete control and exclusivity, dedicated server hosting is the way. 
Unlike shared hosting, where you share a server with others, a dedicated server provides exclusive access to a single server or even multiple servers. This means you have full control over its configuration while the hosting provider houses it.
Dedicated servers are considered top-of-the-line options. However, they come with a higher price tag, starting at around $100 monthly.
5. Cloud Hosting
Regarding cloud hosting, things can get more complex. "Cloud" often refers to distributed Virtual Private Servers (VPS). Instead of being stored on a single computer, your virtual server is hosted on interconnected computers.
While the concept is appealing, cloud hosting may not be the most beginner-friendly option. Some cloud hosting providers charge by the hour, requiring you to set up and configure instances (essentially VPSs) and accumulate charges accordingly.
Cloud hosting can be a powerful choice if you have experience and need flexible resource allocation. However, for those new to web hosting or with simpler needs, it may be worth considering other options that align better with your requirements [2].
---
When To Upgrade Your Hosting Plan?
If you're currently using hosting services and are contemplating an upgrade, it's important to assess the signs indicating that you need to upgrade your hosting plan. Here are some key indicators to look out for:
Your current plan needs to provide more space or resources.

You're concerned about security.

Your site is experiencing too much downtime.

Your site's performance is suffering.
FAQs 
What Is The Most Common Type Of Web Hosting?
The most common type of web hosting is shared hosting. In shared hosting, multiple websites are hosted on a single server, making it a cost-effective option for small to medium-sized websites.
Can I Host A Website For Free?
Yes, you can host a website for free. There are hosting providers that offer free hosting plans.
However, free Hosting usually comes with limitations such as limited resources, ads on your website, and less reliability compared to paid hosting options.
It's recommended to consider your website's needs and goals carefully before opting for free Hosting.
Choosing The Perfect Hosting Provider
In the ever-expanding digital landscape, choosing the right web hosting service is key to unlocking your online potential. 
By carefully considering reliability, performance, security, support, and scalability factors, you can pave the way for a seamless and successful online presence.
Remember, the right service can propel your website to heights, ensuring swift loading times, uninterrupted accessibility, and robust security measures. To make an informed decision, check our article on the best shared web hosting services.
Now, with the help of our guide, you are ready to take action. Invest in a reliable service that fuels your dreams and empowers your digital presence.
---
References:
https://www.techradar.com/web-hosting/best-shared-web-hosting

https://www.techradar.com/news/best-cloud-hosting-providers