The term "webinar" is a portmanteau of "web" and "seminar" and refers to a live or pre-recorded presentation, lecture, or workshop that is conducted over the internet.

The introduction of audio and video streaming in the early 2000s allowed webinars to become more interactive and engaging, with presenters able to deliver live presentations to audiences worldwide.
In recent years, the popularity of live webinars has exploded, with the COVID-19 pandemic driving a surge in remote work and online events.

Today, webinars are used by businesses of all sizes for a wide range of purposes, from thought leadership and education to webinar marketing and sales.
If you want to find out more about how webinars work and their benefits, you are in the right place.
Quick Summary
A webinar is a virtual event aimed at educating your audience about your product and building trust with a large prospect base.
83% of marketers have confirmed that webinar is an effective marketing technique. And more than 67% of marketers have increased their investments in webinars.
Webinars are mostly hosted on platforms dedicated to webinars like Zoom, GoToWebinar and WebEx.
What Is A Webinar?
A webinar is an online video presentation event that hosts live seminars, lectures, or workshops, usually streamed on a video-sharing platform or webinar software.
You can also call a webinar a video conference because audiences watch this web-based video meeting from various remote locations.
The goal of a webinar sounds as it's called: WEBsite – semINAR – a seminar that is hosted on a website. Just like what Microsoft called their first webinar software NetMeeting (or interNET MEETING), launched in 1996. [1]
For an online video presentation to qualify as a webinar, it has to be:
Scheduled so that participants can sign up beforehand

The webinar software must have live interaction features allowing attendees to submit questions, comment, and work with their webinar hosts.

It should be watched live

.
Why Conduct A Webinar?
Here are the top 7 reasons why every business owner should be conducting a webinar:
Increase Customer Loyalty:

Marketers have proven and confirmed most webinars to increase customer loyalty. This results from your strong relationship with them via face-to-face marketing.

Improves Customer Experience: With webinars, you can effectively close the value gap of your customers, helping them harness the full potential of your product.
In return, this makes your product easy to use, improves their customer experience, and compels them to keep using your product.
Opportunity To Access Foreign Audiences:

One of the biggest reasons for conducting a webinar is that you can invite other experts and influencers to be guests. In return, this will give you access to their unique follower base, increasing your prospects and lead outreach.

Better ROI For Time And Money Invested:

Webinars are inexpensive and mainly free to host. They also don't take much time – an hour maximum. But the return on investment is mind-blowing. 

Flexible And Scalable Form Of Marketing:

With webinars, you can reach thousands of people from the comfort of your home. And you can host as many as you wish in a month. Once the webinar has been fully recorded, you can keep sharing it with thousands or millions of audiences.

Better Market Research:

Since you'll be interacting with real people – real customers, leads, and prospects – hosting a Q&A webinar can help you better read the minds of your customers.
And with the polls conducting features in most webinar software, you can survey thousands of individuals immediately.
How Does A Webinar Work?
A webinar is presented in real-time using a video conferencing tool, with a speaker or multiple speakers delivering a live presentation or lecture.
First, you have to schedule when it will kick off and invite participants for the webinar registration (that way, you can keep sending them essential updates like the webinar topic to be discussed, the format of the webinar, when it will be hosted, and which platform will be used). 

Next, you have to choose a platform. You use popular video-sharing sites like YouTube, Vimeo, and Facebook Live or select a forum dedicated to virtual events such as Zoom, Zoho Meeting, Wista, AirMeet, etc.

Once the webinar is set up and live, you'll have to wait for enough invitees to join while you mildly engage the early attendees.

Dive into the particular topic. The webinar format is up to you.

Once the webinar ends, ensure it is recorded so you can share it with late attendees or absent audiences.
You can also add the recorded session to your webinar library and upload them on your website or main-stream video sites. This will help you get visibility from a wider audience, generating high-quality leads for you in the long run.

Finally, the conventional duration for a webinar is around 30 – 45 minutes. Longer webinars should be about 60 minutes.

[2]
Your audience is busy. Most people won't remember the date and time of the virtual event. So it's your job to keep reminding them multiple times. After all, your leads won't do any good if they don't watch your webinar and make a purchase.
– Neil Patel, Founder Crazy Egg
What Are The Different Types Of Webinars?
Webinars come in several types and formats. Although you can be creative about how you want to conduct it, here are the top 10 webinar formats used by thousands of video marketers and proven to work!
Product/Service Pitch Or Demo
In this type of webinar, you already have the product or service you want to sell to your audience. All you have to do is pitch it. Or demonstrate it.
This type of webinar allows you to educate webinar attendees about the features and benefits of your product or service.
Do you know that 69% of consumers surveyed say a product demo helps them make a purchase decision? And 80% of customers are more confident purchasing a product after watching the video product demonstration.[3]
Q&A Session
What better way to clear all the doubts in your prospect's mind than by providing the answers to all their questions for a whooping 30 – 45 minute Q&A session?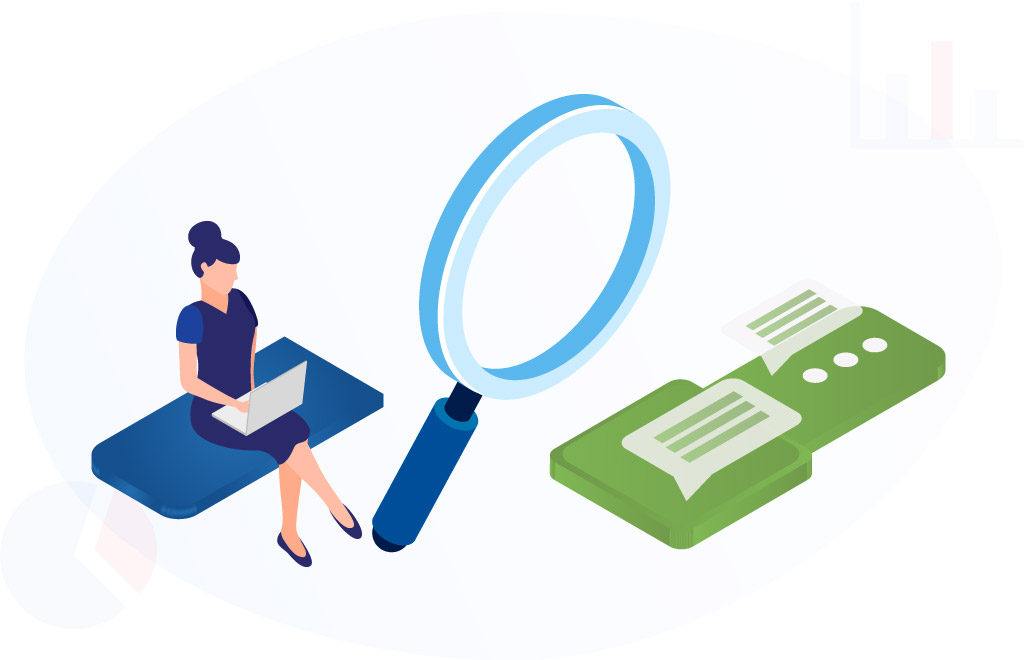 In this type of webinar, all you have to do is sit back and read the participant's questions in the comment sections and answer them publicly.
This kind of webinar converts more because, at the end of the session, you'd have earned the trust of your prospects. 
Industry Expert Panel
Who says you have to do all the presentations yourself?
It's now a convention for hosts to invite industry experts in for a webinar panel of discussion to share their thoughts and educate your audience.
They could talk about the future of the industry and their personal experiences and even help you with Q&A sessions.
Expert Panel webinars are always a hit. And for several reasons: Publicity, Rich Content, And Influence. This skyrockets your chances of getting the audience to take massive action. [4]
Industry Expert Interview
This webinar format is similar to the Q&A and Industry Expert Panel. In an industry authority interview, you can ask the guest questions about their background, industry experience, and actionable advice for your audience.
You can also allow your audience to ask the audience some questions in a Q&A Session.
Client Case Study
Case studies are another genius type of webinar.
First, pick one of your business's best case studies. Invite the client to the virtual event, and ask them to talk about how your product or service has helped them resolve their challenges. Let them talk about why they are passionate about advocating your brand.
Casual Chats
Some webinars are just meant to build relationships and solidify bonds with new customers, like casual chats. 
A casual chat webinar usually consists of you – the host – and a small number of clients – usually 10 to 20–  as participants. 
Here the mic is opened for everyone to talk. They could discuss the industry, how your product is helping their business, what they don't like about the product, and suggestions for future updates.
Customer Onboarding Webinars
Unlike other webinars that seek to generate leads, new customer onboarding webinars are hosted to welcome new product/service users.
It's a webinar where you thank, reassure, and re-educate your new customers. It helps you keep new buyers relaxed about their buying decision.
Product Features Update
As the name implies, product features update webinars are hosted with the sole purpose of updating users about newly added features on the product.
You can demonstrate how the new feature works. And also inform them about outdated functions that have been terminated.
Employee Training Webinar
According to a study, 75% of companies surveyed use webinars to train their employees.[5]
Because the average employee only has about 1% of the workweek to upskill, hosting weekly training webinars is necessary. [6]
This webinar encourages employees to share their observations and suggestions. It's a critical aspect of team building, especially if you manage a remote team.
Corporate Meeting Webinar
In the era of virtual programs, business partners and executives don't have to meet physically to host a meeting. Using webinars, you can host business meetings with your top executives, investors, and business partners in different formats.
What Are The Benefits Of A Webinar?
Here is a curated list of some of the top benefits of a webinar event.
1. Building A List Of Highly Interested Prospects 
For a prospect to sign up for an event weeks before it's scheduled, sit and listen to your pitch for about an hour; they must be interested in your product or services.
It wouldn't take much to convert them to paying potential customers, and you can easily upsell your other offers to them.
2. Positioning Yourself As The Industry Expert
Experts have one thing in common: they love to teach.
Whether through a blog post, YouTube videos, Podcasts, Ebooks, Newsletters, or Social Media Content. Hosting webinars is another way to reassure your market tab you are the go-to solution for their challenges.
The more information you share, the more influential you become and the more actions you can get your audience to take.
3. Personalizing Your Brand

 
This is 2023; people now buy more from Brands when they know who's behind it.
It's the Know Like Trust (KLT) at work. [7] Webinars help you get in front of a camera and build genuine customer relationships.
4. Make More Sales
According to Zippia, 73% of B2B webinar participants became qualified leads, while 20-40% of B2C attendees became leads.
We've also established that 80% of potential customers will have more confidence in a product after watching a video demonstration. 
5. Automatic Lead Generation

 
The beauty of webinars is that you can record them and keep sharing them with prospects for many weeks, months, or years.
Hosting a webinar today will keep generating new leads for your business in the next year. That's organic lead generation. 
6. Upskilling Your Talent Base
With webinars, it's now easier to train your employees online. This would help you keep your talents' technical and soft skills up to date, and it's very beneficial for companies that manage a remote team.
7. Sharing Emergency Updates

 
You can't write a 5000-word email and expect everyone to read it. But you can send a 200-word email to invite everyone to a quick 30-minutes webinar.
Business executives, employee teams, parents, school management, or even world leaders can now use emergency webinars to discuss arising matters.
8. Webinars Are Cost-Effective
With a free or low subscription plan, you can host an online seminar for thousands of attendees.
Host the same web seminar in a physical location, and you'd be talking about thousands of dollars in expenses.
You don't need to rent halls, car parks or interior decoration. You only need a device connected to the internet, some equipment, and a platform.
9. Reach A Wider Audience
One of the benefits of a webinar for business owners is that you can now have a face-to-face conversation with prospects from all corners of the globe.
A webinar can boost your brand outreach and scale your marketing efforts tremendously.
10. Easy To Plan
Asides from being cost-effective, webinars are very easy to plan. 
You don't have to think about an excellent location, negotiate with event planners, do logistics, or struggle with traffic.
Tips For Making An Effective Webinar?
These are some of the top tips that will help you enhance your webinar performance extensively.
Promote the events to followers across all social media platforms, and run ads if you have to.

Choose the right platform for your presentation. You want to ensure it has all the features for the type of webinar you plan to host.

Brush up your persuasion skills. Even if you have a million participants, you'll end up making little to zero sales if you can't persuade them to take action.

Test the webinar software with your team before the deal day. 

Create an outline for the entire webinar. Don't go into the virtual event on the fly. Or, better, create a presentation slide using Microsoft PowerPoint. This will keep you composed and help you deliver your message with ease.

Engage your audience while presenting. Don't just keep talking. 

Don't forget the Q&A session. After the webinar, allow your viewers to ask questions. This will help clear any doubt in their minds and prepare them for the last tip. 

Have a clear CTA for the webinar. What do you want your participants to do at the end of the conference metering?
Sign up for a free trial. Make an order. Join a waitlist. Or Schedule a demo.
Few things will ruin a webinar faster than poor-quality audio. Don't rely on built-in mics on your laptop – the resulting audio may be tinny, distorted, or faint, even if you have some decent hardware.
– Dan Shewan, Web Content Specialist
Must-Have Features In A Webinar Platform?
If you are looking out for a webinar hosting software, always make sure to check out the following features:
Make sure the software is available for all operating systems and screen sizes, such as iOS, Windows, and Android.

The quality of video and audio must be top-notch

There must be features for showing presentation slides

It must be able to record the webinar for later viewing.

If you have more than one presenter, then the platform should be able to accommodate all.

Some good webinar software shows live webinar analytics in real-time.

Ensure that there are enough interaction features such as screen sharing, live chats, and opinion polls.

Lastly, ensure the platform is highly secure, as you don't want to leak your audience data.
What Equipment Do You Need For Webinars?
Whether you are a participant or the host, you need special equipment for a live webinar. They will help you improve your user experience and guarantee a top-notch video conference.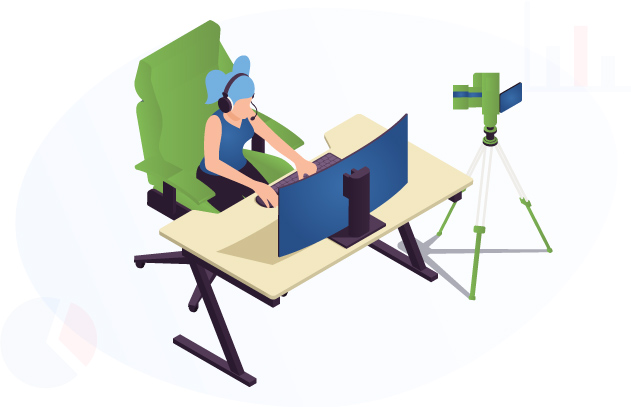 This is some of the equipment you need for a webinar:
A desktop or computer with a strong internet connection for smooth streaming.

A webinar software or video-sharing site.

A webcam either built into your system or attached to it for High video quality.

A speakerphone to increase audio quality.

Ring light to increase facial visibility.
How To Create And Host A Webinar?
To create and host a webinar, follow these simple steps :
Create your deck:

You can use Google Docs or make a PDF presentation with Canva or PowerPoint.

Create your sign-up page:

This will be where interested attendees sign up. 

Choose an email Marketing software

: This will help you send sign-up updates and reminders about the upcoming webinar.

Choose a webinar software for your meeting:

If you are on a budget, you can go with Zoom. Its free version allows a 40-minute session and up to 100 participants. The best part is you can host unlimited meetings. Here's a full video that will show you how to set up a landing page, an email list, and a zoom room:
How To Record A Webinar?
The most effective way to record a webinar is by using webinar software.
Once the virtual event goes live, click on record. And when you're done with the webinar, click on stop recording.
The video automatically remains on your channel after the live session is over.
How To Cancel A Webinar?
To cancel a webinar, you'll have to log in to the webinar platform, then go to the list of upcoming events and click on "Cancel Event."
This step is usually the same for all kinds of virtual meeting software. Informing those who have signed up for the event about the cancellation is best to do through a polite cancellation email.
Your cancellation email has to inform your attendees that the email has been canceled. Apologize for any inconvenience it might have caused them, and inform them whether there will be a reschedule or not.
FAQs
How Many Attends Does Zoom Webinar Allow?
Zoom software allows you to join or host a virtual meeting with up to 50,000 participants depending on your package. The free version allows up to 1,000 attendees with a 40-minute session 
Do I Need A Webcam To Attend A Webinar?
You don't need a webcam to attend webinars if you already have one built into your system. However, if your system doesn't have a webcam or the available one is low resolution, you need to purchase a webcam to attend a webinar.
What Is The Benefit Of Joining A Webinar?
The benefit of joining a webinar is that it can expose you to valuable information from industry experts. You can make connections, be informed about the latest industry trends, and learn more about the product you're about to purchase.
Where Can I Find Free Webinar Software?
You can find free webinar software easily on the internet, but our recommendation is Zoom. This online platform allows you to host a 40-minute virtual session event with up to 100 participants. Another option is using social media live video features like YouTube life or Facebook life.
How Can I Join A Webinar?
To join a webinar, you will need a join link, usually provided via email or available on the webinar sign-up landing page.
Don't Overthink
The main advantage of a webinar is the ability to connect with a large, geographically dispersed audience cost-effectively and conveniently. Feel free to check some of the best webinar platforms that will get you started.
Online webinars allow presenters to deliver live or pre-recorded webinar presentations, lectures, or workshops to an audience over the internet, eliminating the need for attendees to travel to a physical location.
By eliminating the only cost and logistics associated with in-person events, webinars can be a highly cost-effective way to reach a large target audience.
This makes them an ideal tool for businesses and organizations that want to promote their products, services, or thought leadership to a broad target audience.