Setting up a solid SEO strategy is an excellent way to ensure that your business reaches its full potential and gains the recognition it deserves.
Doing this will drive more traffic to your site and improve its rankings over time on search engine results pages.
As an SEO expert who has been in the business for years, I will help you better understand a search engine optimization strategy, its components, and how you can create one for your business.
Quick Summary
An SEO strategy is a structure to determine how a website can attract organic traffic and improve in SERP rankings.

Implementing an SEO strategy never ends because search engines constantly find better ways to crawl, index, and rank websites on their results pages.

A solid SEO strategy is vital for a well-optimized website with a high potential to rank at the top of the search results list.
What Is An SEO Strategy?
An SEO strategy is a practical structure to determine how a website can attract organic traffic and improve over time in SERP rankings.
A good SEO strategy should include actions the business owner will follow and implement to ensure growth and revenue generation over time.
What Is The Importance Of An SEO Strategy?
An SEO strategy is one of the most important parts, as it draws your business closer to potential customers. How? It is pretty straightforward. An SEO strategy is there to guide you and give you an edge over your competition.
Remember that the internet space is highly competitive, and every business owner is trying hard to rank on the first page of search results to gain as much traffic as possible.
Organic traffic rules the web space, and for you to achieve this, you have to have a website that ticks every box required, and this is where having the perfect SEO strategy comes in.
Elements such as keywords, backlinks, and site audits should be as perfect as possible so that when a related organic search is done, your business website appears on top or near the top of the search results.
8 Steps to Create an Effective SEO Strategy
To create an effective SEO strategy, there are some specific steps you will have to follow.
Step 1: Have An Idea Of Your Current SEO Performance
The first thing you need to do is understand where you stand in your current SEO performance. Once you do this, you can set goals, remembering to retain what works and discard what does not.
In assessing your SEO performance, you will have to take note of three key components: organic traffic, keyword ranking, and backlinks.
To find out your current organic traffic, keyword ranking, and backlinks, you can use the Google Analytics tool or other top-tier SEO tools such as Ahrefs or Semrush.
Step 2: Analyze Your Competitors' SEO Tactics
You need to understand who your competitors are. Once you know this, you can examine their SEO strategies by analyzing the keywords they rank for and auditing their backlinks.
Remember, there are thousands of SEO tools out there that you can use to analyze keywords and audit backlinks, so pick one, and you are good to go.
The purpose of all these is for you to take advantage of your competitor's strengths and weaknesses and focus on the aspects of SEO that are most important to you.
Step 3: Bring Up Your Goals And Key Performance Indicators
It is time to bring your goals into existence and constantly monitor your key performance indicators (KPIs) to see how well you achieve them.
This particular aspect is an essential part of your SEO strategy, and the result will determine whether your SEO strategy was effective [1].
A typical example could be that your goal is to increase your site's online revenue by 5% in the next six months. Your KPIs include keyword ranking, backlinks, and cost-per-click (CPC).
This means your focus would be on these factors and trying to get the best out of them within the six-month time frame.
Step 4: Perform A Content Audit
A content audit is finding ways to improve your website's existing content. Assess your web or blog posts to see which ones could perform better. Once you notice any, remove them because they are likely not generating traffic for your website.
Next, you need to analyze your content in terms of the traffic generated. If you feel more could be done, go harder with the content by updating it, adding stunning graphics, and ensuring that it is easy to read and does not contain fluff [2].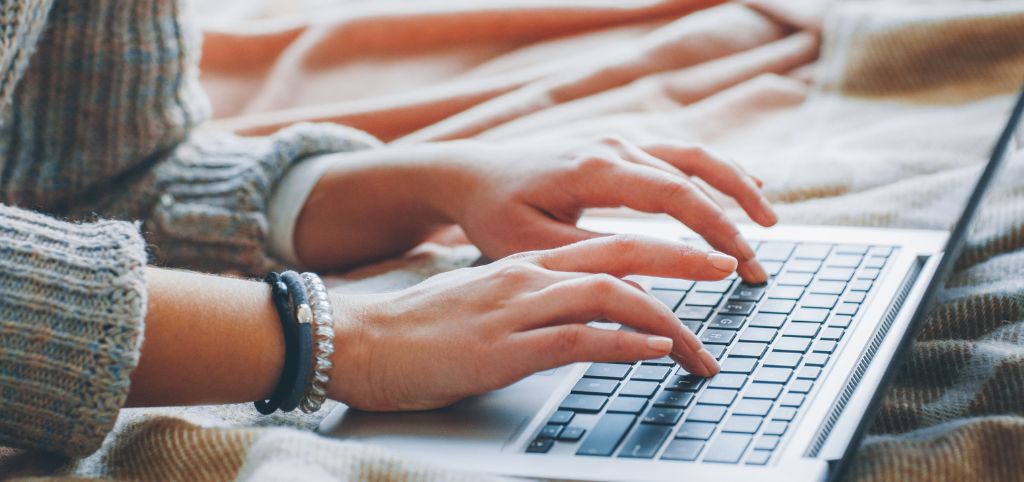 This is to ensure that your content provides a clear and complete answer to the search intent of your website visitors.
Step 5: Set Up Topic Clusters
Setting up topic clusters entails having many linked web pages on your website that discuss a particular topic.
A topic cluster generally consists of a pillar page, a group of pages that cover subtopics, and an internal link that connects these pages.
The aim is for search engine bots to identify and understand that your website is hierarchical and has proper authority on a particular subject.
Step 6: Sharpen Your On-Page SEO
Here, you will have to sharpen your on-page SEO to optimize your website for search engines. Ensure that your title tags, meta descriptions, headings, internal links, and URLs are well-revised and on point.
For best results, you can use an SEO tool with an on-page checker or a feature that can perform an on-page audit.
Step 7: Find And Solve Any Technical Issues
This is where technical SEO comes in. Look out for any technical issues that your website might have and get them solved as quickly as possible. Make sure that common errors, such as duplicate content, 404 pages, thin content, and 301 redirects, are not on your website.
The purpose of doing this is to make it easier for search engine bots to crawl and index your website in the best possible way so that you can rank optimally on Google search results.
Step 8: Pay Attention To Your Off-Page SEO
This is the last thing you need to do. Once you have satisfied all the requirements of your on-page SEO, the next thing is to promote your website via social media to have better engagement.
Focus on having a solid backlink profile by creating, earning, or building backlinks so search engines can rank your website appropriately.
---
5 Components Of A Strong SEO Strategy
A strong SEO strategy usually has the following elements:
1. Topic Clusters
Topic clusters are a series of topics you believe reflect your brand and for which your brand should be a strong authority.
Going into detail on the topics you have chosen for your website will inadvertently incorporate specific keywords, such as long-term or niche keywords, that will be searched for by individuals interested in your offer.
Search engines like Google will see that your website provides valuable information about these keywords and will give it a decent ranking on its results pages.
2. Keywords
Search engines today are working more effectively than ever to see that only relevant content for a particular keyword is ranked on their result pages.
The best way to take advantage of this is to perform keyword research and use keyword tools so that Google can acknowledge your website for a keyword or series of keywords.
3. Metadata
Your metadata is the first thing that gives a user an idea of your website once it appears on a results page.
Make sure to make your metadata very compelling so the user will have no choice but to click your website to find out more, which means more engagements for your business [3].
4. Links
Your internal linking game should be solid, and you should only source links from high-authority websites. 
Credible sites that link to an article or blog post on your website can improve your backlink profile and domain authority [4].
5. Technical SEO
Technical SEO ensures that your website is visible and good enough for search engine bots to crawl and index it without problems.
It will also influence how your website performs on search rankings, which is why it is among the components of a successful SEO marketing strategy.
The Importance Of Multimedia Content In An SEO Strategy
Having multimedia content as part of your SEO strategy is very important because it improves the user experience.
It is one thing to attract new visitors to your site, but another to retain those visitors over time.
You can only do this by implementing stunning visuals, such as multimedia, that will make their experience worthwhile.
Another important fact is that you will rank even better if your content contains videos and images.
This will even make other credible sites interested in your area. You will get top-quality backlinks that improve your backlink profile and your website's domain authority.
Lastly, you can find ways to balance the equation for satisfying your users and search engines by ensuring that the images you include are formatted correctly and that videos are manageable.
Remember to integrate alt texts into images and videos, as this will help describe them better to search engines.
Too many small business owners interpret having a good website as simply having a beautiful website design and skip out on important technical optimisations, like including meta descriptions and title tags on content pages, creating a good URL structure, and ensuring fast site speeds.
– Erin Fabio, Digital Marketer and Founder of Grit Studio
How To Maintain Solid Rankings In Your SEO Strategy
The best way to maintain strong rankings in your SEO strategy is by creating quality content, taking advantage of good link-building practices, optimizing your image and video content, and improving user experience.
When creating quality content, use the right keywords for that content. You can always use a keyword tool to help you with this. For link building, get credible links from credible sites and promote your site on social media and other social sites, such as Quora.
By providing quality answers to questions and referring to your website, you could get backlinks from other sites interested in it and may want to link to it.
Optimizing your image and video content and improving the user experience are intertwined because it makes it easier for your website to load faster and for search engines to understand your content better.
Your content also leaves a lasting impression in the users' minds when they are introduced to stunning visuals in images and videos to understand your content better.
A significant portion of on-page SEO involves integrating specific HTML coding choices when crafting content for the website. For professional SEO agencies, these adjustments in approach aren't complicated yet bring significant benefits.
– Summit Ghimire, SEO Expert and Founder of Outpace
FAQs
How Do I Plan An SEO Strategy For My Website?
You can plan an SEO strategy for your website by creating a plan centered around your keywords, backlinks, and on-page SEO and discovering ways to implement and optimize them in the best possible way.
What Is An Example Of An SEO Strategy?
An example of an SEO strategy is improving the technical SEO aspects of your website. You could add structured data to your site and increase page loading speeds.
How Do I Know If My Website Is SEO Optimized?
You can know if your website is SEO optimized by looking at your rankings, site load time, and content audit. You also need to check keywords, title tags, and meta descriptions.
Create An SEO Strategy For Your Website Today
Creating an SEO strategy is essential for improving and optimizing your website.
We made a list of some of the best competitive intelligence tools that offer impressive services and could help you achieve your SEO strategy.
Ranking high on search engine results pages is no walkover, and as such, you constantly have to refine and readjust your SEO strategy from time to time to witness the best possible results.
References
https://www.techradar.com/how-to/how-to-build-an-seo-strategy-for-your-business

 

https://www.engadget.com/2016-08-05-seo-is-now-about-the-little-things.html

 

https://www.tomsguide.com/how-to/how-to-write-a-blog-post-with-optimal-seo

https://www.techradar.com/features/top-seo-strategies-to-prepare-for-the-holiday-season