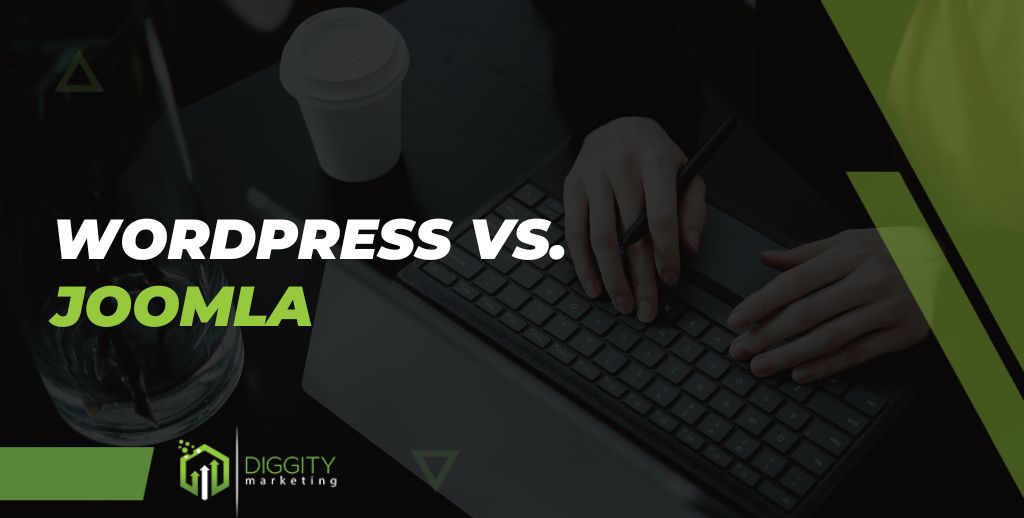 WordPress and Joomla are content management systems (CMS) I have extensively used and researched. 
Both WordPress and Joomla have dominated the market with their capabilities and features. While WordPress boasts of its user-friendly interface and vast plugins, Joomla is known for its robust features and flexible customization options. 
As a digital strategist, I have gained valuable knowledge of the strengths and weaknesses of these content management systems.
In this comprehensive analysis, I will compare WordPress vs. Joomla, delving into their key aspects and unbiasedly comparing their features.
What Is WordPress?
WordPress is one of the most popular content management systems that enable users to establish an online presence quickly with its user-friendly interface and robust features.
It offers flexibility, scalability and is free, making it a preferred choice for individuals and businesses.
Its simplicity is a standout advantage, allowing even those without web design or development knowledge to create and manage their websites easily.  
It's no wonder trusted names like Disney, Sony Music, Time, Spotify, CNN, and others have chosen WordPress for their websites. 
With over 22 million downloads and over 40% of all websites on the internet, WordPress continues to be the go-to solution for building impressive online platforms.
What Is Joomla?
Joomla is a well-known open-source content management system enabling users to create and manage websites easily.
It is built using Hypertext Preprocessor (PHP) and utilizes a MySQL database to store website data and content. 
The platform offers a user-friendly interface that simplifies the process of creating, organizing, editing, and managing website content and customizing the website's appearance. 
Additionally, Joomla offers a wide range of extensions and plugins that you can use to enhance the software's functionality.
---
Ease Of Use Comparison
If you are new to website building, you certainly need a CMS that is easy to use. Let's discover which platform will get you covered regarding this aspect. 
WordPress
WordPress users appreciate the software's user-friendly nature, which gives it a distinct advantage over other content management systems. Its short learning curve makes it particularly appealing.
One of the notable advantages I enjoyed while using WordPress is its simplicity, as setting up a WordPress website takes just 15 minutes or even less.
The user interface is straightforward, making it accessible even for those with limited technical expertise.
All the necessary tools and features for building, editing, managing, and developing your website are conveniently accessible in the page's left sidebar.
Furthermore, a wide array of WordPress themes and plugins can significantly enhance your site's functionality, allowing you to customize and improve its performance.
Joomla
Regarding installation, Joomla is similar to WordPress as both can be installed with just one click.
However, Joomla requires more patience, especially for non-tech-savvy individuals. The control panel includes numerous web development terminologies that may pose difficulties for non-developers to navigate.
With its abundance of settings and admin pages, Joomla can be perceived as complex for beginners.
Nevertheless, to eliminate the complexity of the user experience, Joomla provides easy-to-use page builder extensions for creating websites. Additionally, beginners can benefit from step-by-step tutorials to guide them through the process. 
Winner: WordPress wins this round with its simplicity and easy-to-use dashboard. Beginners can easily navigate the dashboard to create and manage their WordPress websites.
Search Engine Optimization Comparison
Search engine optimization is crucial when choosing a CMS, as having more traffic on your website is advantageous to your online business.
WordPress
WordPress is designed to excel in terms of SEO performance. While exploring WordPress features, I found the abundance of third-party plugins particularly beneficial for quickly optimizing pages and websites.
Plugins like Yoast SEO, RankMath, and All-in-One SEO are tailored to enhance page ranking performance and boost website traffic.
They offer comprehensive optimization options for various elements, including product descriptions, categories, pages, posts, and their respective categories.
Moreover, the WordPress site provides built-in analytical features to monitor website traffic and facilitate the improvement of marketing campaigns.
This allows users to gather valuable insights and make data-driven decisions to optimize their online presence.
To learn more about SEO WordPress plugins, watch this video below.
Joomla
Joomla includes built-in on-page SEO optimization settings that help create SEO-focused content.
The platform offers a URL rewriting feature, ensuring that permalinks are easily readable by users and search engines.
Third-party plugins such as EFSEO and Quix are available if you require more advanced SEO functionalities. 
EFSEO enables you to control your website's metadata from the back and front ends. On the other hand, Quix specializes in optimizing and improving the rankings of your Joomla site.
These plugins provide additional options to enhance the SEO performance of your Joomla website. 
Winner: It could have been a draw in this segment, as both CMS platforms have fantastic SEO features. Yet, the tremendously user-friendly WordPress plugins and SEO tools give the platform an edge over Joomla.
Security Comparison
Accessing how each CMS efficiently handles website security is crucial as it is fundamental to any online presence.
WordPress
Due to WordPress popularity, malware and site hackers often target WordPress.
To address these security challenges and ensure the safety of WordPress sites, the platform actively monitors significant security threats on the internet.
I observed that WordPress regularly releases website updates, typically within 40-50 days. Also, a wide range of security plugins, such as SSL, two-factor authentication (2FA), firewalls, and more, are available. 
These plugins offer additional layers of security to safeguard WordPress websites against potential vulnerabilities. 
Joomla
While Joomla may not be as popular as WordPress CMS, it benefits from fewer security threats and cyberattacks.
Nevertheless, the platform incorporates robust built-in security tools such as SSL, Google ReCaptcha, and two-factor authentication (2FA) to protect against bots and malware.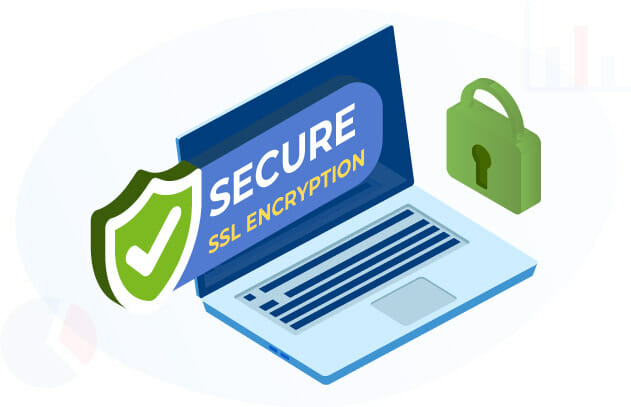 It's worth noting that all Joomla sites are GDPR compliant, allowing users to set cookies based on their visitors' consent.
I appreciate the regularity of automatic updates, which occur approximately every 30-40 days. Also, Joomla performs a major website update once a year, ensuring the platform stays up-to-date with the latest security measures and enhancements. 
Winner: Round 3 of Joomla vs. WordPress goes to Joomla with its low chance of security threats and solid security extensions to combat malware and bots.
Customization Comparison
Both WordPress and Joomla have templates, themes, and plugins that improve the functionality of your site and control how it looks or feels. How much can these CMS powerhouses deliver when it comes to customization? 
WordPress
WordPress offers a vast selection of over 8,000 free designs, providing users with great flexibility when designing their websites. 
Numerous premium themes are also available on popular marketplaces such as ThemeForest, CodeCanyon, and other developer websites.
When it comes to functionality, WordPress boasts an impressive library of approximately 59,000 plugins, offering users additional tools and enhancements. Moreover, there is an option to manually upload or utilize an FTP client to install third-party plugins and add-ons.
Thanks to the wide range of themes and plugins, I have thoroughly enjoyed creating visually stunning and highly functional websites on the WordPress platform.
Joomla
Joomla templates are crucial in determining your website's overall look and feel for visitors.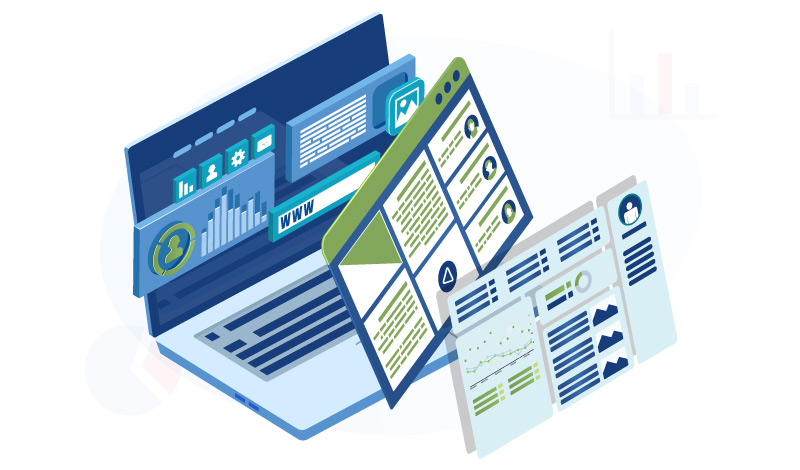 This platform offers two types of templates: front-end templates, which define the appearance of your website to users, and back-end templates, which affect the design of the administrative interface.
During my testing period, I discovered that Joomla allows users to access third-party template sources such as ThemeForest and JoomShopper, providing a more comprehensive range of options.
Regarding functionality, Joomla boasts approximately 8,000 extensions that offer built-in features to enhance your website. These Joomla extensions help expand the capabilities of your Joomla site.
Winner: Comparatively, WordPress takes the lead with its extensive collection of themes and plugins. The vast selection available for WordPress provides greater versatility, giving it an edge over Joomla.
Customer Support Comparison
As a beginner, you may face challenges while building your website. The customer support team and community support will help a long way. 
WordPress
While WordPress does not have a dedicated customer support team, it provides users with a robust support system. 
I found great value in the user guide, which offers step-by-step tutorials for building and managing WordPress websites.
In addition, there are vibrant communities and forums where users can seek answers to any questions about the platform. 
These forums are free and highly active, making finding information on various web development topics and niches easy.
WordPress also offers extensive documentation, tutorials, and training resources to assist users in navigating any process. Free support from WordPress is a notable benefit accessible to everyone.
Joomla
Joomla provides a range of support resources to assist beginners in navigating web-building processes such as installation, configuration, customization, and management. 
These resources include documentation, forums, training, and mailing lists. While some support options are free, others may require a monetary investment.
During my experience, the Joomla Community Portal was beneficial. It is a central hub for connecting with other users, engaging in discussions, and sharing knowledge.
If you encounter complexities or challenges, Joomla offers the option to contact and hire Joomla experts through their service directory. 
However, it's worth noting that these experts often come at a high cost, with charges ranging from $39 to $299 per month. 
Winner: While WordPress has more extensive and active community support, Joomla has more options. However, you can solve all your problems on WordPress without having to pay additional fees, which is not the case with Joomla.
Pricing Comparison
WordPress and Joomla both offer free plans, so you can always check them and see which one could be the best solution.
WordPress
WordPress is an open-source software, so you can freely download and enjoy the platform. However, you must pay to get more features and tools to keep your website lively and running.
WordPress.org will charge you for a:
Custom domain name – $12 per year 

Hosting provider – $2.95 monthly

Additional pre-made themes – $0 to $200; this is a one-time payment.

Other plugins for functionality – $0 – $70 for each plugin

Additional security installations – from $50
While it is free to build and manage a WordPress website, additional features can cost between $0 to $200; the monthly maintenance costs between $10 – $40 [1].
Joomla
Like WordPress, Joomla is an open-source software that allows free download and use.
Nevertheless, you must subscribe to a plan to enjoy the additional extensions, tools, and premium support. 
The pricing plans are:
Personal plan – $99 each year and can host only 1 Joomla website.

Business plan – $199 per year, hosts up to 5 websites.

Agency plan – $399 per year with unlimited websites.
Depending on your budget, you can choose any of the plans mentioned above.
Winner: WordPress has the upper hand as users can only pay for tools and features according to their website's needs. 
When considering the pricing aspect, WordPress shines due to its extensive library of free and low-cost themes and plugins. This allows users to build a fully functional website without a significant financial investment. Although Joomla offers a free core system, its ecosystem of extensions and templates tends to be more costly, potentially making it a more expensive choice in the long run.
– Sarah Thompson, Web Development Consultant at Giant Peach
WordPress Vs. Joomla: Which One Is Better?
WordPress and Joomla are robust content management systems with the necessary website-building and management tools.
My experience has shown WordPress is more appealing due to its user-friendly interface and adaptable nature, and it is used by millions of people worldwide, which makes it one of the most reliable tools in the digital world.
When considering a winner between the two, WordPress unquestionably takes the lead. Its extensive features and functionalities provide endless possibilities for creating a website that perfectly aligns with your vision and requirements.
So, if you're looking for a reliable and versatile CMS to build your website, I highly recommend trying WordPress.