High ticket affiliate marketing has become a multibillion-dollar industry.
Most programs don't require the affiliate to own a building or handle physical products which brings the opportunity for high profits without the high costs of running a typical business.
Becoming a super affiliate often requires finding the knowledge and support to help you be successful.
Affiliates don't have to feel like they are running their business blindly without help. I'm happy to share what I know.
Joining a forum of highly successful affiliate marketers is a great path to breaking through in this highly lucrative industry.
Quick Summary
Participating in affiliate forums can significantly enhance a marketer's success by providing an opportunity to learn and network with successful individuals, stay updated with current trends, and engage in meaningful discussions.
Each affiliate forum has its unique strengths and focus areas. For instance, affLIFT is ideal for newbies, while StackThatMoney (STM) is perfect for affiliates looking to network and build relationships.
The cost of joining these forums varies, with some offering free access and others requiring a monthly subscription.
The Best Affiliate Marketing Forums
There are many different free and paid affiliate marketing forums.
Some are more active or have better focuses on SEO, networking, or training.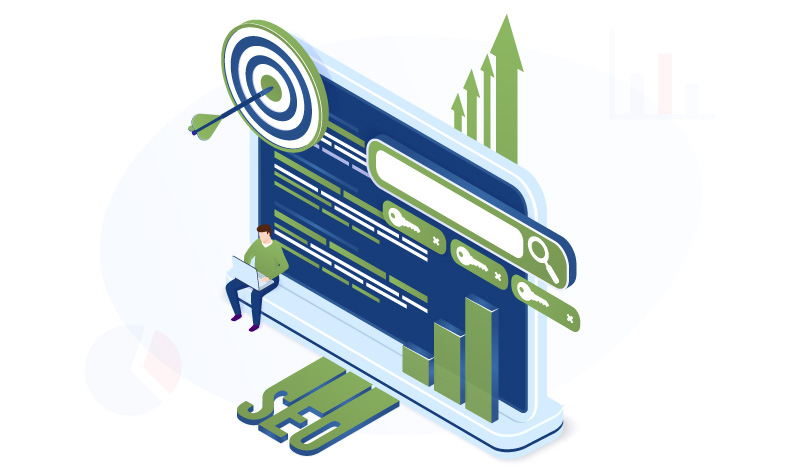 Inactive or out-of-date material can be concerning when you are looking to join affiliate marketing forums.
Make sure you know how to find a credible community in order to find the best affiliate forums.
These top affiliate marketing forums will depend on what you're looking for based on how it aligns with your goals and if it will give you the tools and support you need.
1. affLIFT
Cost: $20 per month.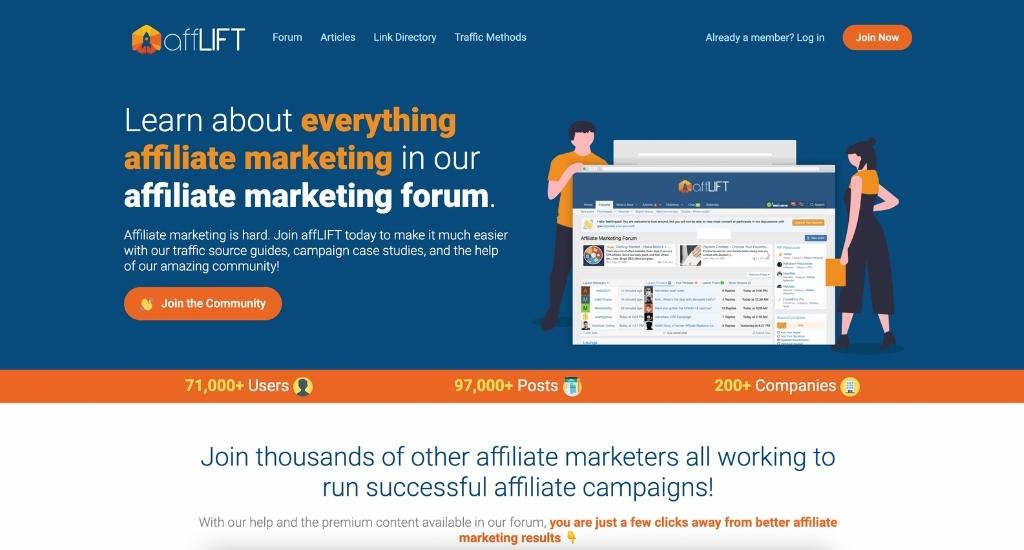 affLIFT is one of the bigger forums that also has knowledgeable moderators that can give targeted advice.
Created by PeerFly director Luke Kling who is a rockstar in the affiliate marketing field.
This site has been described as having one of the friendliest communities according to affiliate legend Emanuel Cinca.
Since affLIFT is relatively newer they have a smaller community that is more geared towards newbies starting in the affiliate game.
Since it isn't an overly large community it is easier to get direct help to get answers to your questions.
affLIFT forums focus heavily on push notifications, traffic optimization, landing pages, and PPV.
Best for: Newbies looking to grow through specific digital marketing strategies.
2. AffiliateFix
Cost: Free with the option for a paid premium subscription.
AffiliateFix is one of the best free forums because it is a very active community and very helpful.
For newcomers, it is welcoming and easy to navigate.
If you decide to join the premium membership you get access to the AFF Toolkit which has tools to help improve your marketing in email, websites, mobile, and even to help with making business calculations.
The strength of AffiliateFix could also be considered its weakness where because the basic subscription is free it has created a large community for many affiliates.
This could make it difficult to get the specific attention and support you want to grow and there is more potential for spam messages.
Best for: Affiliates that like to have a go-to platform to research and dig for their answers.
3. StackThatMoney (STM)
Cost: $99 per month.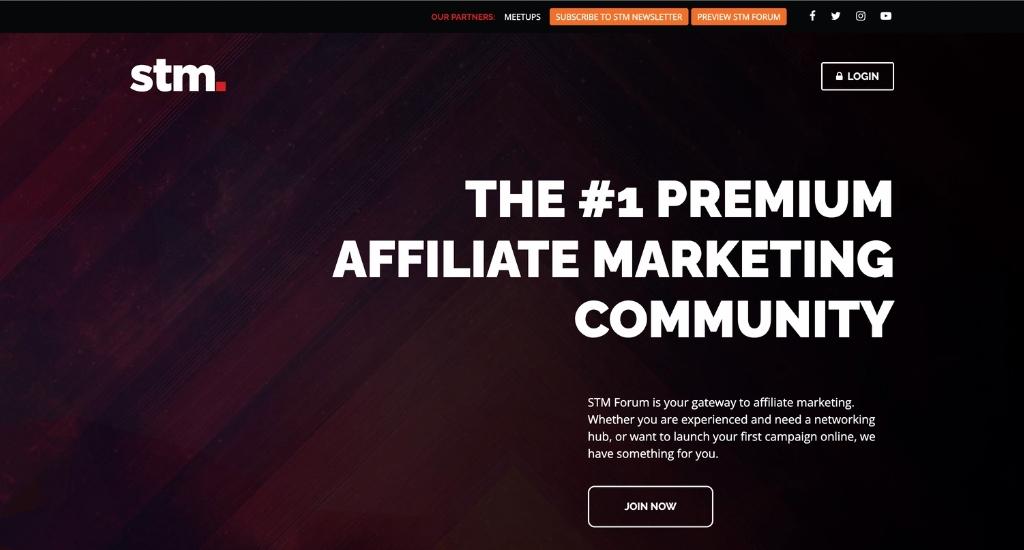 STM has numerous online courses and training programs.
They also hold conferences to blend knowledge and build relationships.
More than just sharing knowledge the STM forum focuses on affiliates communicating and networking with each other.
Many super successful affiliates come here to share their successes and advice.
The $99 a month premium membership can be a big turn-off for some.
Still, it remains one of the best paid affiliate marketing forums.
STM has a large base of active users and the forum's guidelines help keep discussions professional.
Of the many forums out there STM is consistently recognized as one of the best forums out there.
Best for: Affiliates looking to network and build relationships with other affiliates.
4. Affilorama
Cost: Both free and paid options.
Affilorama is a great place to get started if you are new with its free sign-up and free training.
The written lessons, videos, and other tools are a great help for those starting in affiliate marketing.
Affilorama focuses mainly on blogging, SEO, content writing, and content promotion.
Some of the reported downsides of Affilorama are that their advice is out of date and some of their examples aren't practical.
Best for: Newbies looking to build a foundation of knowledge in affiliate marketing and looking for useful free training.
5. Warrior Forum
Cost: Free.
Warrior Forum is larger and more active than many other forums.
Warrior Forum has a wide range of categories ranging from digital marketing, affiliate marketing, and digital business methods.
Some Warrior Forum cons involve marketers peddling around garbage products rather than seeking to be a part of a helpful community.
Due to the free cost and large community, it can be difficult to develop helpful and meaningful relationships.
Best for: Affiliates that are looking for knowledge and less desire for networking.
6. WickedFire
Cost: Free.
WickedFire has a good balance for newbies, veteran affiliates, and even company representatives.
It is well organized and structured in a way to easily maneuver the large amount of information spanning over the mass amount of topics and techniques covered.
Unfortunately, WickedFire is one of the less active and least updated sites on this list.
Best for: Newbies and Veterans looking for answers but not an active community or network.
7. BlackHatWorld
Cost: Free.
BlackHatWorld is a fantastic free forum that gives valuable advice on SEO.
As the name suggests, it focuses on Black Hat ways of building wealth for many verticals.
The community is one of the more active affiliate forums.
The many sections of this forum include copywriting, social media ads, web design, and of course SEO.
The drawback of this forum lies in its focus on SEO. If that is your main or sole marketing vehicle then it works well.
Best for: Affiliates new or professionals that want to learn and implement SEO with a DIY kind of attitude.
8. iAmAffiliate
Cost: $49.95 per month.
iAmAffiliate has many courses, actionable methods, how-to guides, and even case studies of up to seven figures.
Some of the most useful support given is real-time feedback.
While most of the other forums on this list are free, this one costs a monthly fee which could turn off some newbies.
However, the education and support members get does go beyond most of what the free sites offer.
Even though they haven't been around as long as some of the others iAmAffiliate has an active community and up-to-date information.
Best for: Any level affiliate that is looking for an engaging community, current information, and step-by-step instructions for implementation.
9. Affiliate Tribe
Cost: Free and paid options are available.
Affiliate Tribe is the newest of all the forums starting in 2020.
The newness of this site makes it great for brand new affiliates.
Their database isn't as big as the others but it is continually growing.
The interface is easy to understand and has thorough segregation providing better access.
While it does have a free option that path doesn't have much to offer.
Most of the forums are paid forums and other worthwhile support requires some form of a purchase.
Their database is much smaller than other well-established sites.
Still, Affiliate Tribe makes it a point to make important information affordable for everyone.
Best for: Newbies starting that need a beginner-friendly focused platform
10: SEO Exchange
Cost: Both free and paid options are available.
SEO Exchange is similar to BlackHatWorld in that they are both focused on understanding and mastering SEO tactics and plans.
The advantage that SEO Exchange has is the networking opportunities that give it the edge for those that include that in their marketing strategy.
Their information is up-to-date and there is a discord community available.
While the networking opportunities are better the drawback is that it requires more individual effort on the individual to get the results.
Also, some of the methods that have been taught have been reported to be more dangerous.
Best for: Any level affiliate looking to implement SEO and has the DIY attitude to make it work.
Why Use An Affiliate Marketing Forum?
The affiliate marketing business has exploded over the last decade.
From 2010 to 2019 affiliate marketing revenue jumped from $1.6 billion to $6.4 billion.
In 2022 overall revenue is expected to reach $8.2 billion. It is a great way to make money online.
The opportunity for wealth is abundant and finding a community that you can engage with and will support you is an excellent path for affiliates looking to get to the top of the game.
For most top affiliate marketers it takes more than just setting goals and putting in the time.
They often become marketing experts and they have multiple affiliate marketing strategies working for them.
Internet marketing involves working smarter not just harder.
If you want to succeed at affiliate marketing you'll need to do research and understand your target audience to move in the most successful direction.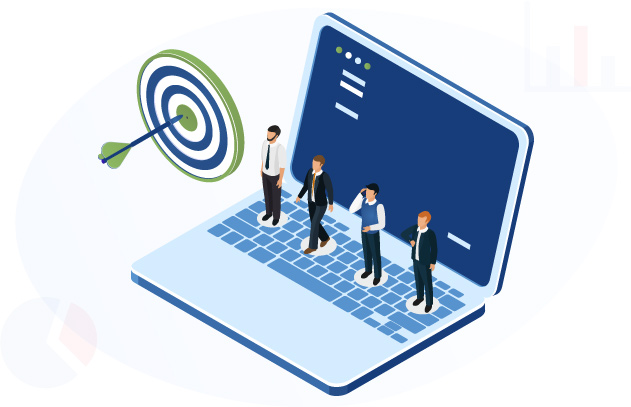 This is why most affiliate marketers stick to a certain niche where they concentrate their efforts.
Participating in affiliate marketing forums is a great place to receive help with figuring out what niche is best for you and to learn from successful individuals who have more experience than you.
Many people who get into affiliate marketing do so with the same mindset: making money first, and thinking of their audience second (if they think of them at all!). That's a recipe for disaster or at least lousy results.

– Pat Flynn
Top performers in the affiliate marketing industry often seek to become experts in their field.
Since nobody starts at the top finding support to help lift you up is better than going it alone.
Affiliate marketing forums provide access to an abundance of highly knowledgeable affiliate marketers.
An affiliate community is a wonderful place for eager learners if they are willing to ask questions and develop affiliate networks.
This affiliate marketing community can help you build a solid plan for success which is a must-have in affiliate marketing.
In a fast-paced short-attention-span world businesses and individuals struggle to be noticed above the constant noise of daily advertising.
Finding a seasoned affiliate marketer to educate you on what the best affiliate marketing tactics are could be invaluable to your business and help you by saving you time and money.
However, remember that marketing is always changing and evolving.
Affiliate marketing practices that worked five to ten years ago may be out of date today.
Be sure that those in the community giving you advice have a current high-performing plan.
While affiliate marketing sounds like it is all sell, sell, sell; people typically don't want to be sold.
Consumers buy from people and companies they know and trust.
When used correctly, affiliate forums can help you practice engaging with people in a friendly and helpful way.
How Top Affiliate Marketers Leverage Forums
It is clear that affiliate marketing forums are valuable and worthwhile to engage in.
But how can you use marketing forums the same way that successful affiliates do?
Here are 10 tips for making the most out of any affiliate marketing forum the way top producers do.
1. Be Active
What I do is email daily and have conversational types of campaigns that I call daily friend chats. This primes my list to come and listen when I go to sell something.

– Kim Walsh Phillips
To take advantage of the benefits of an affiliate marketing forum you need to be active in that affiliate forum.
The power of affiliate forums lies in actively engaging in them not merely joining them.
Ask questions, help others, and participate in threads.
2. Be Teachable
An old zen proverb says "You cannot fill a cup that is already full. You must first empty your cup".
Senior affiliate marketers typically don't enjoy newcomers that have a know-it-all attitude.
If they are enrolled in an affiliate marketing forum then they likely want to contribute to the affiliate marketing community and want you to do the same.
These individuals can be a fantastic resource for developing marketing campaigns and finding new marketing tools.
Senior marketers usually don't just share genius ideas with anyone so affiliate forums can be a vital opportunity to develop relationships and get direct answers to your questions.
3. Be Creative
Creativity in marketing in the affiliate industry is a combination of trying new things, testing the results and making adjustments to get it right.
Good affiliates look for new methods of marketing or unique ways to implement what they are already doing.
Creative marketers are constantly thinking about ways they can stand apart from their competition which you will need on your affiliate marketing journey.
To stay creative you also have to stay relevant to what is going on in affiliate marketing news to adapt to market changes.
4. Have Goals And A Marketing Plan
Marketing experts are typically more goal-oriented than average digital marketers.
They may write down their goals regularly, create vision boards to look at daily, or practice visualizing the desired outcome they want to achieve.
There are many ways they keep themselves focused on their goals and you can find the one that works best for you.
After setting your goals work your way backward from that goal to where you are now.
How many sales a year will it take to reach your goal?
How many sales a month?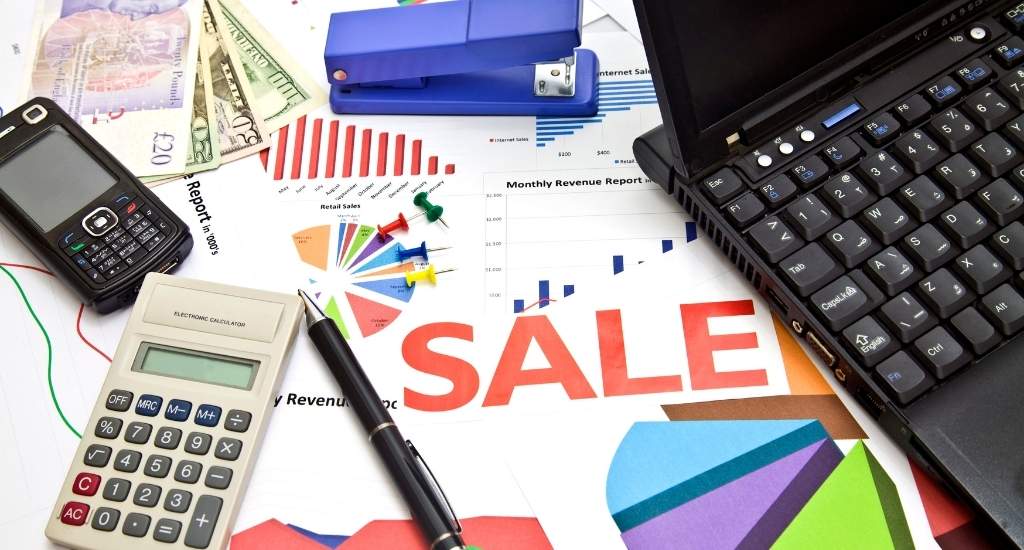 How many calls, emails, or events do you need to make to complete one sale?
Figure out how many rejections it takes before a success.
Do you need to educate yourself on search engines, email marketing, web development, or other digital products?
Once you know have the knowledge and the numbers you then know what it takes each day to make your dreams a reality.
5. Enjoy The Daily Grind
While affiliate marketing is a great opportunity for making money online working is easier if you enjoy what you do on a day-to-day basis.
If you hate the labor you perform or you don't believe in the products it makes the days full of drudgery and dread.
Some affiliates love talking to new people and going to events while others hate it.
You don't have to be an extrovert to be successful at marketing.
Many introverts are very effective at digital marketing.
Sticking to your goals is much easier when you can find joy and satisfaction in what you do regularly.
6. Automate Your Process Whenever Possible
When running a business you may find yourself wearing many different job hats.
There's sales, marketing, finances, customer service, and plenty of other positions you can end up having to do.
Chances are you will find something that you have to do that you don't particularly love.
In those cases, you can either minimize the time you spend on unpleasant tasks or you could delegate them.
This could mean hiring someone else to do the work or finding a program that will take care of it for you.
We live in a grand time where you don't have to hire someone full-time or even part-time.
Places such as Fiverr or Upwork have freelancers that are happy to work on a per-project contract.
Some apps and programs can automate your sales and marketing process to make it easier and more efficient while putting your business on autopilot.
7. Stay Consistent and Stick to the Plan
Ambition is the path to success. Persistence is the vehicle you arrive in.

– Bill Bradley
It has been said that the average person greatly overestimates what they can accomplish within a year, but underestimates what they can accomplish in ten years.
Use your affiliate forum to get a good plan in place and then stick to it.
You can make adjustments along the way but stick to the core marketing strategies.
Follow that course until you hit your goals.
FAQs
Why Should I join An Affiliate Marketing Forum?
You should join an affiliate marketing forum because it offers a supportive community where you can ask questions, learn from successful individuals, and stay updated with current trends.
What Is The Best Affiliate Marketing Forum for Beginners?
The best affiliate marketing forum for beginners is affLIFT. It's a forum with a friendly community and knowledgeable moderators who provide targeted advice.
Where Can I Meet Other Affiliate Marketers Online?
The best place to meet other affiliate marketers is through online affiliate marketing forums, such as affLIFT, AffiliateFix, StackThatMoney (STM), and others.
Keep Learning:
If you do what you've always done, you'll get what you've always gotten.

– Tony Robbins
Affiliate marketing can be an incredibly profitable opportunity if you know how to take advantage of the opportunity.
Many brand new affiliates often wander in the dark on their own into digital, networking, and financial obscurity due to a lack of training and direction.
Researching and engaging in quality affiliate marketing forums can be the difference between becoming a super affiliate or wandering aimlessly frustrated that you aren't seeing the results you hoped for.
Serious about making big money and becoming a super affiliate?
The Affiliate Lab has in-depth courses that can help you breathe through any affiliate niche with little to no experience.