There are clear benefits to building a high-functioning affiliate marketing team. You can achieve more faster, at a higher quality, and lower cost.
But there is usually a downside. Hiring employees can be one of the most frustrating parts of running a business.
That certainly was my experience scaling my previous business from 5 to high-7 figures – especially early on.
Over the years, though, I figured out how to stack the odds in my favor when hiring employees. In fact, my new company does just that. Recruiter Mill helps online businesses hire A-Players in 6 weeks or less. I'll share my expertise and insights on building a successful affiliate marketing team in this article.
Quick Summary
The article outlines roles needed in an affiliate marketing team, such as VAs, Link Builders, Content Writers, SEO Managers, and PPC Managers.
It provides detailed hiring methods, including using LinkedIn and Upwork, and emphasizes the importance of effective onboarding.
The piece also addresses legal requirements for hiring, particularly for US-based companies.
Planning Your Next Successful Hire
Most affiliate marketing teams will only need a handful of different roles. Let's look at each in detail.
Below, you will find out when each role should be your next hire, whether to hire full-time or part-time, which countries to hire from, what salaries to pay employees, and what skills to pay special attention to.
Hiring Virtual Assistants (VAs)
When Should I Hire a Virtual Assistant?
You should hire a VA if you're bogged down by admin work like uploading content, creating simple images, scheduling social media posts, measuring KPIs, etc.
VAs can do all that for you at a low cost. And they're usually quite easy to find.
One thing to watch out for is expecting too much of your VA. At $3-$6/h they're unlikely to be able to do EVERYTHING well.
A good way to determine whether you can entrust a task to a VA is by creating a Standard Operating Procedure (SOP). That's a document that describes the exact steps that need to be taken to accomplish the task.
If the SOP is straightforward, your odds of success are high. If the SOP has lots of intricacies and requires creativity, your VA will need prior experience with this type of task or extensive training.
A Virtual Assistant will often be your first employee.
Should You Hire a Part-Time or Full-Time Virtual Assistant?
You should hire a full-time virtual assistant if the tasks add up to 40 hours per week.
List all the tasks you expect your VA to do on a regular basis.
If it adds up to 40 hours per week or close to it, go for a full-time VA. If not, find a freelancer.
Which Country to Hire Virtual Assistants From?
The country you can hire Virtual Assistants from is The Philippines. The Philippines offers the best value for the price. Filipinos speak great English, and they have a large VA market.
What Salary Should I Pay a Full-Time Virtual Assistant?
You should pay a full-time virtual assistant anywhere from $500-$1000/month.
Which Skills Should I Pay Attention to When Hiring a Virtual Assistant?
You should pay attention to their communication skills, time-management skills as well as technical proficiency. As you'll see throughout this article, testing a candidate's ability with a real-world task before bringing them on is a key step in any hiring process.
The best way to test a VA's ability is to ask them to follow an SOP you already have in your business. If they can do it fast and accurately, you have a high chance of success. If not, they're likely not the right person.
Hiring Link Builders
When Should I Hire a Link Builder?
You should hire a Link Builder if you already have high-quality content on your site. In that case, link building is usually the most efficient way to increase your SEO traffic.
Should You Hire a Part-Time or Full-Time Link Builder (Or a Link Building Agency)?
You should hire a full-time link builder if your site already has a lot of content and a part-time link builder if not. As a rule of thumb, a single Link Builder can build 20-30 links per month from Domain Rating (DR) 30-50 sites. They can build more links if you're fine with backlinks from lower-DR sites. And fewer if you want links from higher-DR sites.
If your site has enough quality content to build this amount of links monthly, you can safely hire a full-time Link Builder. If not – or if you want to save on total cost – you can go for a part-time Link Builder. Just know that the price per link will be higher when you employ freelancers.
It's best to hire an agency if you don't have the know-how, interest, or time to manage Link Builders. This will be the most expensive option, of course.
Which Country to Hire Link Builders From?
Your first choice when hiring Link Builders should be Serbia and most other former-Yugoslavian countries (Bosnia and Herzegovina, North Macedonia, and Montenegro). You can also consider South Africa. They offer the best value for the price.
Your second choice should be Ukraine. While the salaries in Ukraine are slightly lower, the average quality of Link Builders is not as high as in the Balkans and South Africa. Despite the war in Ukraine, the job market there is still active.
Your third choice should be the rest of Eastern Europe. The salaries there are slightly higher without a significant difference in quality.
Finally, your fourth choice should be the Philippines. While the salaries here are lower than in the countries mentioned above, the quality from one Link Builder to another is inconsistent and lower on average.
What Salary Should I Pay a Full-Time Link Builder?
These are the salaries you can expect to pay in the former-Yugoslavian countries and South Africa:
$1200-$1400/month for an inexperienced Link Builder. This is someone who has all the attributes to be a great Link Builder but doesn't have the experience. They will typically have customer support or admin role background. This helps a lot with taking the day-to-day grind of link building.
They will also have a talent for clear, concise, effective, and often humorous writing. Because of their lack of experience, they will need a lot of training and ongoing management. Only hire this type of Link Builder if you're confident you can provide it.
$1400-$2000/month for an experienced Link Builder. The right candidate will have done link building for at least a year (often much longer). They'll be able to work with limited oversight. This type of Link Builder is increasingly difficult to find.
$2000-$3000+/month for a team leader. This is the rarest type of Link Builder and the ideal candidate is capable of setting up and managing an entire team.
Which Skills Should I Pay Attention to When Hiring a Link Builder?
The simplest way to determine whether a Link Builder will work out is to ask for samples of outreach they've used.
Seeing 1-2 initial messages will tell you whether this Link Builder follows the best practices for blogger outreach.
Hiring Content Writers And Editors
When Should I Hire Content Writers and an Editor?
You should hire content writers and an editor when you have at least 10 well-written articles on your blog AND when you have (at least) 40 other articles you want to be written.
Do not assume that your Content Writers or Editor will do the keyword research for you. While some people can do both well, it's usually not the case.
It's important to note that finding great Content Writers and Editors is very hard. Almost every authority site owner I know struggles with it. So if you ever find top talent for these job roles, hold onto them. It doesn't happen often.
Should You Hire Part-Time or Full-Time Content Writers and Editors?
You should hire full-time content writers if you are looking for more consistency and easier management. But this depends on your preferences. Most professional writers want variety in their work, so they choose part-time engagements. This means that part-time Content Writers and Editors are easier to find.
But in general, part-time employees are more difficult to manage. There's a baseline of management time new employees need. If they don't work full-time, you put in roughly the same management time for less content produced.
Part-time work is usually more difficult for the employee to manage successfully. It's just harder to focus on multiple projects at a time.
Which Country to Hire Content Writers and Editors From?
You should hire content writers from either Western English-speaking countries or the Philippines. For the highest quality, go for qualified candidates from Western English-speaking countries. If you want to save on costs, the Philippines is likely your best option.
What Salary Should I Pay Content Writers and Editors?
The salary you should pay content writers and editors will depend on where your writers are from. I'm hesitant to provide exact numbers for these roles because I've had less success with them. Editors from Western English-speaking countries command salaries of at least $20/h – and often much higher.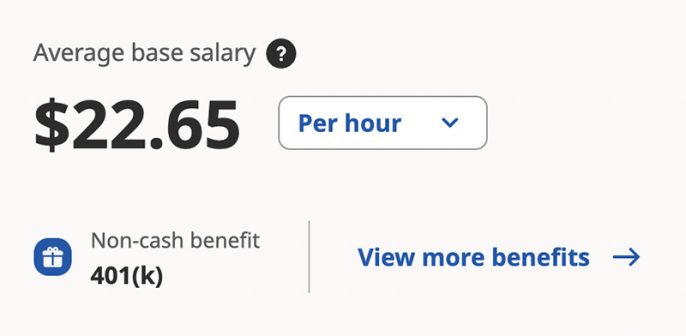 Content Writers are usually paid less. To give you an idea, one of my clients got a steady stream of US-based applicants, offering $0.05-0.06/word. To be fair, none of the hundreds of candidates blew them away.
You can expect to pay around $1500/month for an editor in the Philippines. I've seen great Content Writers from the Philippines that were paid $0.03/word.
Which Skills Should I Pay Attention to When Hiring Content Writers and Editors?
You should pay attention to their research skills and attention to detail. The best way to see if they will be a good fit is to ask them to write or edit an article for you.
Since Content Writers are used to working on more than one project at a time, you can start slow and assign more work to them as they gain your confidence.
Hiring SEO Managers
When Should I Hire an SEO Manager?
You should hire an SEO Manager if you have a project you're ready to let someone else run. By now, your time is better spent on other aspects of running the business.
Should You Hire a Part-Time or Full-Time SEO Manager?
You should hire a full-time SEO Manager if there is enough work for a full-time employee. It's a one-and-done project (e.g., keyword research) or a smaller project, consider hiring a part-time SEO Manager.
Which Country to Hire an SEO Manager From?
You should hire a great SEO Manager from Serbia, other Balkans countries, and South Africa because of the excellent price for value. After that, look in the rest of Eastern Europe.
If you need more specialized skills (e.g., when your site is larger and you want someone who's managed a similar site before), you should be open to qualified candidates from across the globe.
What Salary Should I Pay a Full-Time SEO Manager?
You should pay $2000-$4000/month for an A-player from Serbia who'd manage a relatively new site for you.
You'll need to pay more for someone to manage a more established site expertly. It's not rare for their annual salaries to reach 6-figures.
Which Skills Should I Pay Attention to When Hiring an SEO Manager?
Pay attention to their analytics skills and technical SEO expertise. SEO Managers are straightforward to test before you hire them. Ask them to analyze your own or your competitor's site. If they do it well, they're likely to perform well on the job site.
Hiring PPC Managers
When Should I Hire a PPC Manager?
You should hire a PPC Manager after all the previous hires. That's why it's tough to give general advice on timing.
Just know that, similarly to SEO Managers, you'll need to be ok to give your PPC Managers a lot of independence. This can be hard to do when the ad budgets are high.
Should You Hire a Part-Time or Full-Time PPC Manager?
You should hire a full-time PPC manager if you have a lot of work that needs to get done.  There's usually enough work for a full-time PPC Manager if the monthly ad budgets are in the six figures. Otherwise, go for a part-time PPC Manager.
Which Country to Hire a PPC Manager From?
You should hire a PPC Manager from Eastern Europe and South Africa before looking elsewhere. But PPC Managers' salaries are usually more correlated with the ad budgets they're managing than where they're based.
What Salary Should I Pay a Full-Time PPC Manager?
You should pay $60-$100+k/year to an experienced PPC Manager. Less if they'll have a more senior PPC Manager overseeing their work.
Which Skills Should I Pay Attention to When Hiring a PPC Manager?
You should pay attention to their analytics skills, Google Ads expertise, and budget management skills. At first, ask them to demonstrate case studies from their previous work. When you've identified 1-2 ideal candidates, ask them to audit your ad account.
What Employee Hiring Methods To Use
How To Hire Employees Using Direct Outreach On LinkedIn
If you want the strongest candidates, there's no better way than using direct outreach on LinkedIn.
The best candidates rarely become active job hunters. Instead, they're approached by headhunters or people in their network.
If an A-player does make it to a job board, they're quickly picked up by one of the hundreds of companies hiring for the same role as you.
However, at any given time, some 10%-40% of the workforce is open to listening to pitches on new opportunities. This gives you access to people you wouldn't encounter on job boards.
The Exact Hiring Process Steps To Follow When Using Direct Outreach On LinkedIn
1. Job Description
Most job descriptions you see today are simply inadequate. They're outsourced to HR reps with little understanding of the role. They end up filled with buzzwords but have very little substance.
These kinds of job postings are too obvious and add no value. Don't create a job ad like this one.
Hiring is about convincing ideal candidates to work for you. You need to make a clear and compelling case. It's not very different from creating a sales page for a product.
This job description offers specific promises and demonstrates an understanding of the role.
Research
The first step is to sink a few hours into researching the role.
What's important to the right candidate? What do they like and dislike about their job? What kind of roles are considered desirable and undesirable?
Reddit and Quora are excellent places to look for answers to these questions. Your first Google query should be "site:reddit.com what do you hate about working as a [role]".
Another great method is scouring LinkedIn for profiles of ideal candidates. This will give you a more concrete idea of what exactly you're looking for.
Based on this research, come up with a list of points you want to make in your job description.
Typical Pain Points
While your research will give you role-specific pain points, some of them are true for almost every role.
Here's a checklist:
Autonomy. People generally don't like to be micromanaged. Confirm that this won't be your style.
Individual growth. Lack of growth is one of the most common reasons people look for a new job. Show why that won't be the case at your company.
Company growth. Employees prefer rising companies to stagnate ones. Explain what progress you've made recently and what progress you expect to make in the near future.
Meaningful challenges. A-players want to make a difference. Demonstrate how their work will move the entire company forward.
Consider mentioning that you're an equal opportunity employer.
Other Information To Include:
You should include salary range, employee benefits, expected working hours, work mode (remote, hybrid, on-site), and time commitment in the job description.
You want to clearly communicate your expectations as early as possible in the  recruitment process to avoid spending time on candidates that won't be a fit.
2. Finding The Right Candidates On LinkedIn
At $140/month, LinkedIn Recruiter Lite costs the same or less than job postings on most job boards. But the value provided is much greater.
With Recruiter Lite, you get access to the 830 million LinkedIn users and their profiles.
(Technical note: you can see up to 3rd-level connections with Recruiter Lite. In practical terms, if you have a reasonably well-connected LinkedIn account – say, with 200+ connections – this limiting factor won't cause you much trouble. And if your LinkedIn account is not well-connected, you can build it out in a couple of 15-minute sessions.)
You can then narrow down your search using relevant filters: current and past job titles, current location, companies they've worked for, year of graduation, years of experience, keywords mentioned in their profile, etc.
The search functionality is well designed, and it's easy to find the exact type of profiles you're looking for.
You should narrow your search down to about 100-300 profiles. Start with filters like current job title and current location. If this still gives you more than 300 profiles, use keywords (e.g., "white hat") and apply other relevant filters. Then look through the profiles returned manually to find 30-50 that you want to reach out to.
Outreach itself is simple. You can save your InMail credits (you only get 30 per month with the standard plan) by using LinkedIn connection requests and adding a quick message.
It usually goes something like this:
"Hi [Name],
I'm hiring a [Role] for a [Enticing adjective] [Industry] company.
Your experience could be just what we're looking for.
Can I send you more information?"
Add more relevant information to make the response rate higher.
For example, I recently used this message to hire experienced Link Builders:
If you've selected the potential candidates well, about 50% of them will respond, and about 25% will request more information. Send them the job description.
In the end, you can expect that 5%-10% of the candidates you contact to agree to a screening interview with you.
3. Screening
Screening Call
The first step in the interview process from the candidate's perspective should be a 30-minute screening call.
Here's the agenda for when you conduct interviews:
Build rapport by asking about their location or anything else you found interesting about their profile and thanking them for taking the call

Ask these interview questions:
Why are you interested in this opportunity?

(About each of their last 1-3 roles):
Summarize your understanding of what their company does and confirm that it's correct

Clarify their job responsibilities and ask them to elaborate

Ask role-specific questions (for example, for Link Builders: what tools did you use for outreach? How do you make your outreach stand out?)

How was the team structured? Who did you report to? Who else was on the team? Did you have any reports?

Why are you considering leaving this company or why did you leave this company?
Additional role-specific questions as necessary (for example, we're currently facing problem X – how would you solve it?)

Provided everything went well, when would you be ready to start?

If you don't mind sharing, what is your current salary?

What are your salary expectations?
Explain the next steps of the process

Give them the opportunity to ask questions about the role and the company
Hiring managers can use these questions to determine whether the candidate is worth more of your time.
There will always be uncertainty. If you're leaning towards a "no", you can safely say "no" now. I've never seen a job seeker move past a negative first impression.
If you're unsure or feel positive, ask them to complete a test assignment.
Test Assignment
Successful completion of a test assignment is by far the best way to predict employment eligibility for junior and mid-level roles. And it is very important for senior positions too. If you want to find the right candidates, do NOT skip this step.
As for what to test, refer to the "What skills should I pay attention to" section for each of the roles we broke down previously.
I recommend you pay for the completion of the test assignment. It's the ethical thing to do since we're taking up the candidate's time. But more importantly, it ensures a higher completion rate.
Assigning test assignments that take 2-4 hours to complete is the sweet spot to see enough of the candidate's skills without asking for too large of a commitment from them.
Final Interview
If the test assignment is completed successfully, invite the candidate to a final interview. This is a 2-3h marathon interview where you ask them questions about their previous roles.
Why so long? Hiring a new person is a huge step for you. It's also a huge step for them. Before making this change, it's reasonable to ensure that this is a good idea for both sides.
And if you compare a 2-hour conversation to the hundreds of hours you could potentially sink into the wrong candidate, it isn't that bad.
To get a list of questions to ask and for tips on how to conduct interviews properly, look up the Topgrading method and the book "Who: The A Method for Hiring".
If this interview goes well, you're ready to make a job offer. Some companies conduct a background check before making a job offer, but if you follow all the steps in this hiring process, a background check isn't necessary.
How to Hire Employees Quickly for Part-Time Engagements Using Upwork
While LinkedIn can be used for finding part-time employees – especially for highly-specific work – in most cases, Upwork is the best place to look for freelancers.
The hiring on Upwork is similar to the hiring process for direct outreach on LinkedIn. Here are a few notable differences.
Candidate Selection
Upwork offers some additional filters you can use to select candidates. Money earned on the platform is a good indicator of their experience level. Badges like "Top-Rated" and "Rising Talent" are great indicators too. And, of course, you can filter by the hourly rate too.
Additionally, hiring managers can see their previous work and client reviews. Keep in mind that their clients are asked for feedback after the project is completed and have little incentive to leave negative reviews. So the reviews are likely to appear more positive than what you can expect in reality.
The Application Form
The Upwork interface includes an application form. Use it to ask the job candidates to provide samples of their previous work.
Additionally, ask them to confirm that they match your key requirements (for example, "You can be available for at least 3 hours during typical US business hours").
A Text-Based Interview
There's a huge variance in the quality of workers on Upwork. In other words, you can find some excellent professionals, but there are also quite a few duds.
For roles like Virtual Assistant, where there's a large pool of potential candidates, save time on interviews by screening  5-10 candidates a time.
You can invite them to a text-based interview (for example, on Skype). Ask them similar interview questions you'd ask in a phone conversation but with more focus on role-specific questions. The emphasis on their past experiences can be much lower.
Out of every 10 seemingly qualified candidates you invite to a text-based interview, 2-3 won't show up. Another 2-3 won't have good English. Another 3-4 will have another desired skill missing.
Invite the 1-2 candidates you like the most to a quick video call (maybe 5 minutes) to put a face to your name. Then you're ready to ask them to complete the first assignment.
Alternative Hiring Methods
Hire Employees From Your Network
Hiring from your network is the easiest place to start. You can avoid trouble if you know the person you're about to hire employees.
The problem with hiring from your network is that usually, it's very limited. How many Link Builders or PPC Managers do you know? Unlikely that it's more than a couple – if that.
So while your network can be a great starting point, it's usually worth looking at more job candidates using other recruitment process methods.
There are two more pitfalls to watch out for.
Don't Overvalue Someone Else's Experience
Sometimes, small businesses hire employees based on someone else's experience with them.
In reality, even if their previous boss is someone you highly respect, a positive recommendation has little predictive value for the candidate's performance at your company.
Always compare the candidate somebody has recommended to another candidate you found elsewhere. Use the recommendation as a tie-breaker at most.
Don't Expect Your Friend To Pick Up A New Skill Set
Many business owners think, "I managed to learn this skill, so my friend can learn it too".
This rarely works out.
You're undervaluing your innate talents and the motivations that led you to build this skill set.
If you can choose between someone who you have a positive general impression of and someone else who's done the job successfully in the past, pick the latter.
Hiring On Job Boards Is Generally Not Recommended
Job sites can generate a lot of job applications but using them has an unexpected downside. Having dozens or even hundreds of applications coming in creates a subconscious pressure to choose the top candidate from what is available. But as we discussed, the best candidates are rarely on job boards.
For this reason, don't post jobs on job sites – avoid them altogether.
Besides, reviewing resumes takes forever. It's better to spend your time approaching more qualified candidates.
On top of that, job boards have gotten worse for online business owners since the start of the Covid-19 pandemic. Being open to hiring remote employees used to be a unique selling point. Now that most companies offer remote work, this is no longer an advantage small business owners can leverage when hiring.
However, it can be a good idea to try a job board when you need help for a relatively low-skill role, such as a VA.
Onboarding Your New Hires
While hiring great employees is challenging, you don't want to stop there. If you don't onboard your new hires properly, all your hard work will go to waste.
As soon as your offer has been accepted, set up a kanban board specifically for onboarding the new employee (Asana or Trello work great for this).
This board should have four major parts:
The full agenda of the introductory conversation. This covers the company's mission and history, workplace culture and values, job responsibilities, and setting an agenda for the rest of the onboarding process.
The tasks that have to be completed by the existing team members, such as providing access to email and other third-party apps, conducting training, inviting the new team member to regular meetings, etc.
First tasks of the new employee. This covers both actual work deliverables and actions needed to complete the onboarding.
Social onboarding items. This could be as simple as asking the team members to send a short video greeting to their new colleague, or something more involved like sending the new hire company swag or organizing a team dinner to welcome new employees. This is a great way to develop company culture informally.
Make this board visible to the new employee and other team members. If there are any doubts about the onboarding process, the new hire will have an easy way to check using the kanban board. This serves as a modern-day employee handbook.
Legal Requirements For Hiring Employees
You want to set up a payroll taxes system that follows all the legal requirements.
If you're based in the US, and you hire employees full-time there, you need to follow federal government, state employment agency, and your state's tax withholding agency regulations:
If this is your first employee:
Your business needs to have an employer identification number ein (EIN). You can immediately get an employer identification number ein (EIN) on the

IRS website

.

Register

with your state's labor department.

Depending on your state's labor laws, you might need to purchase workers compensation insurance.
Have your new employee fill out

Form I-9

(this verifies their employment eligibility in the US).

Have the new hire sign

Form W-4

(this ensures the right amount of income tax is withheld when paying employees) and any other tax withholding forms recommended by your accountant.

Report

your new employee to your state's reporting agency within 20 days.
Display workplace posters informing employees of their rights and your responsibilities as an employer as required by the Department of Labor.
When hiring remote employees (outside of the US), you will most often have contractual agreements with your full-time staff. As independent contractors, your new hires must file payroll taxes and complete other legal obligations on their own. Many international remote employees are used to this.
If they're new to this arrangement, consider using an international payroll taxes service like Deel. Another great international payroll service is Remote. They know the applicable laws in any country and are an excellent replacements for a full-time HR professional.
(This information does not replace legal or tax advice and should be used for guidance only. Consult with a qualified tax or legal professional for specific advice.)
Ready For Hiring? 
In conclusion, building a successful affiliate marketing team can be a game-changer for your business. However, it's essential to approach the hiring with diligence and strategy.
Throughout my journey of scaling my previous business from 5 to high-7 figures, I've faced the challenges and frustrations of hiring employees firsthand. I've also learned valuable lessons that have allowed me to refine my approach, ultimately leading to the creation of my new company, Recruiter Mill.
By sharing my personal experiences and insights in this article, I hope to help you navigate the complexities of hiring the right talent for your affiliate marketing team. Remember to prioritize clear communication, set realistic expectations, and invest in employee training and development to foster a high-performing team. With persistence and patience, you can assemble a group of A-Players that will propel your business to new heights.
Don't have time and want someone to hire employees for you using this exact approach? Don't hesitate to reach out to my team at Recruiter Mill.
Got Questions or Comments?
Join the discussion here on Facebook.