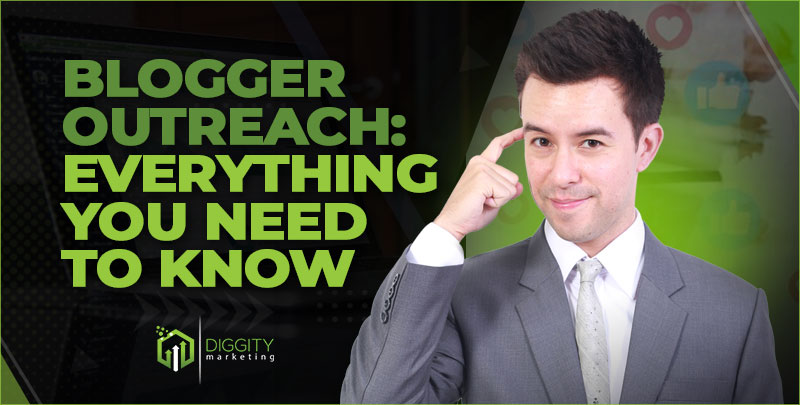 So you have a great product or service you need to promote, but you don't know how to get it in front of your target audience? You need to build links to your website, but you don't know where to start?
It's a common problem.
The solution is as straightforward as it is frustrating; blogger outreach.
This guide will teach you how to run effective outreach campaigns. I've managed to do it more than a few times. You'll learn how to run link-building campaigns, secure guest posts, get more exposure on social media, select the right outreach tools, and more.
Quick Summary
Blogger outreach connects with niche bloggers to promote your products or services, aiming for social media exposure, backlinks, or competition promotion.
Success in blogger outreach involves selecting relevant bloggers, fostering long-term relationships, and providing high-quality content.
Campaign optimization involves setting clear goals, identifying potential partners, crafting compelling pitches, and continuous monitoring and improvement.
What Is Blogger Outreach?
Blogger outreach involves connecting with relevant bloggers in your niche and utilizing their authority to promote your products or services to a new audience.
The goal of a campaign might be to get exposure on social media through influencer marketing, secure backlinks through guest posts, promote an online competition, or something else entirely.
Blogger Outreach Best Practices
It's important to get the basics right before you start any type of marketing campaign. The same holds true for blog outreach. Here are some of the fundamentals you need to get right if you want your campaign to be a success.
1.  Choose Your Bloggers Carefully
Selecting relevant bloggers takes a lot of sifting. According to Optinmonster blogging statistics, in the US alone, in 2020, there were 31.7 million bloggers. That equates to about 1 in 10 people in the country running a blog.
Naturally, you want to work with bloggers who will move the needle for your company.
The first stage of a campaign is identifying those bloggers.
For example, if you were to run a  posting campaign, you would need to set some minimum stats for the type of links to secure. Hypothetically, the minimum criteria for a blog you want to work with might look something like this:
Domain Rating: 30+ on Ahrefs
Blog Traffic: 1k+
Niche relevance: the sites need to be relevant to your business/ blog
Those criteria will help you identify popular blogs and influential bloggers that will make a difference to your link-building efforts.
The metrics you would use for selecting relevant influencers of Instagram, Tik Tok, and other channels would be different. You'd need to decide the minimum number of followers, average number of authentic blog comments, rate of engagement, etc.
Set your minimum stats. Use these metrics to make your shortlist of people you want to work with.
2.  Build Long-Lasting Relationships
You should approach your own blogger outreach campaigns as a long-term project. Your goal should be to develop and build relationships with popular bloggers. Taking this approach will pay off dividends in the long run as the network you grow can support your business goals.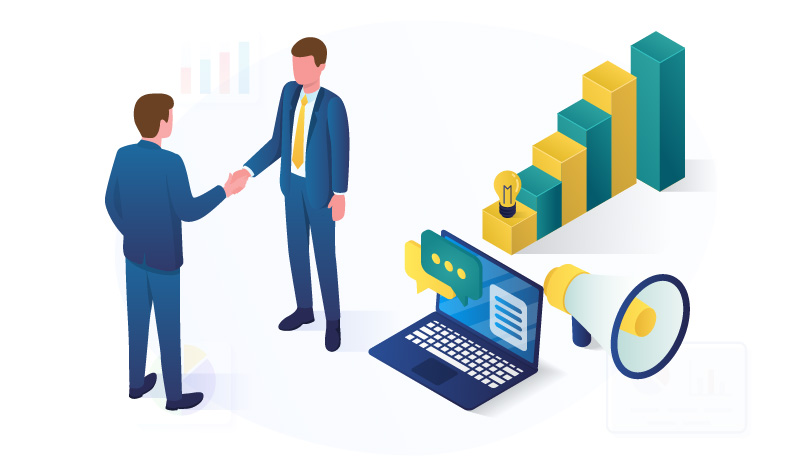 Most people approach this type of influencer marketing strategy with a "me" focused attitude. When building relationships, consider what the blogger will get from the collaboration.
Some bloggers might be happy to promote your company for free. Many, though, will want something in exchange. So, if you're running a campaign where you want to promote a product, consider giving away some merchandising for free.
Also, be ready to pay people for access to their audience. Some people will ask for money in exchange for a backlink or other forms of brand promotion.
Your goal is to come up with a deal that works for both parties. Developing a long-term beneficial relationship should be a natural outcome of a win-win situation.
Maintaining your relationship with a blogger should be a natural extension of your campaign. After all, you'll probably want to leverage those relationships in the future. Here are some tips you can follow to nurture your relationship after that first collaboration:
Comment on their blog posts.
Send a friendly email to see how they are doing and offer them free goods.
Mention them on your social accounts, especially if you wrote a guest post on their blog.
Offer to write testimonials for them or introduce bloggers to other people in your network.
Building relationships with people in your sector is important for the success of your business. If your business's success depends on working with other bloggers, spend a little time each week implementing some of those suggestions listed above.
3.  Create Quality Content (Products)
The third element of a successful campaign is your brand. Assuming you're promoting a product, even as an affiliate marketer, you need to offer something that bloggers would be proud to share with their audience.
Most influential bloggers will only promote your content if they think it adds value to their audience. Bloggers who share or link to mediocre content will lose the trust of their audience fast.
As a business, you won't see a long-term ROI from bloggers who don't care about their audience.
With link building, specifically, link insert requests, you need to offer content people would be willing to reference. That means offering quality content that deserves to be on the front page of the search results.
For guest posting, you need to create content that a publication would be proud to have on its site. If you can create great content, you'll be able to land guest post opportunities on high-quality blogs.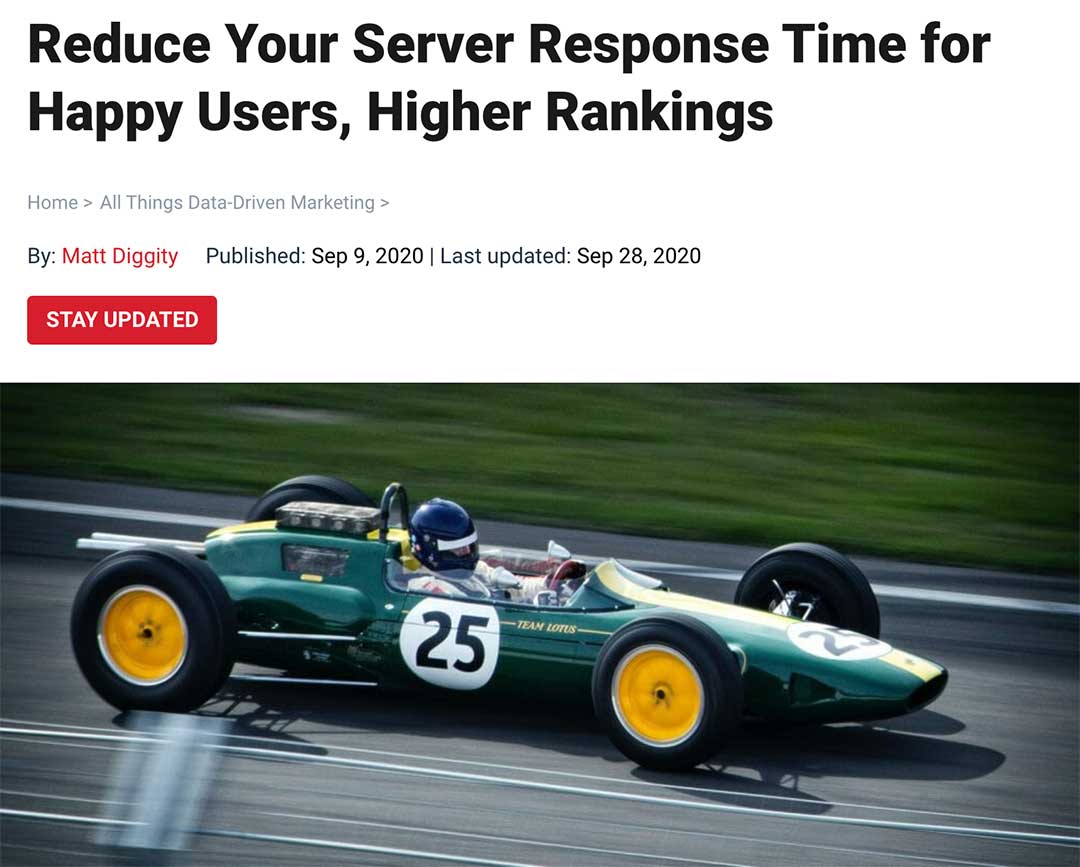 For example, here is an article on server response times[1] that I wrote for CXL, which is an authority site in the CRO niche. I wouldn't have been able to land this opportunity through outreach without a track record of creating great content.
Moreover, the content wouldn't have been published unless it hit those high editorial standards people expect. Keep reading to learn how to do a guest post pitch and secure such opportunities for your business.
5 Steps to Creating an Effective Blogger Outreach Campaign
That covers three fundamental elements of a campaign. Let's get to the gist of this article and answer the question: How can you create an effective outreach campaign?
Follow this step-by-step process to generate the best results.
1.   Define Your Campaign Goals
At the start of any campaign, you should define your marketing goals.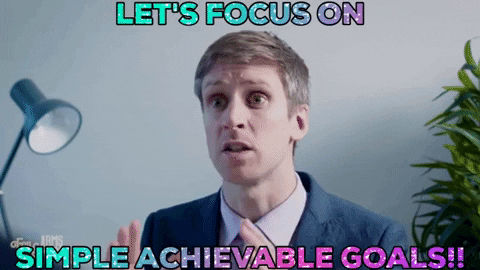 Your marketing goals for a blogger outreach campaign might be to establish an online presence, raise brand awareness, improve your Google search rankings, or generate sales.
There are various types of  outreach campaigns you can run.
On the SEO side of things, you will run some form of link-building campaign with the ultimate goal of generating more traffic to your site.
The types of SEO campaigns link builders run include:
Guest post campaigns
Link insert campaigns
Broken link building campaigns
Unlinked mentions
Each of these types of campaigns requires a different approach and outreach process. You'll learn a bit more about some of these various techniques later in the article.
The second type of outreach campaign you can run is to promote your product or service. With these types of campaigns, a person's social following or email list might be just as if not more important than the popularity of their site.
Once you've decided on the campaign, set out your benchmark for success.
For example, your goal might be to secure 40 link inserts from a campaign.
Setting out SMART goals[2] at the start of your campaign allows you to quantify success. It also helps you define the scope of the campaign.
2.  Look For Prospects
The next step of a campaign is to select your blogging partners. The criteria you use will depend on your ultimate goals, so be clear on what you want to achieve.
As mentioned above, you can set minimum criteria for a campaign utilizing relevant industry metrics. For SEO, those metrics might include things like the ratio of referring domains to outgoing links.
A social campaign might be more focused on total follower count. You'll also need to consider engagement metrics and niche authority.
Naturally, the bloggers you work with need to be relevant to your industry.
There are various tools you can use to create your shortlist. For example, if you are running a guest post campaign, you might use a tool like Ahrefs to create a shortlist of potential sites for outreach.
Pick a suitable authority site in your niche. In the SEO space, you could pick a site like SEMRush. Review the referring domains and export the list.
You can export the list by pressing the button in the top right corner of the screen. Then, you would remove all of the sites that don't hit your minimum specifications—for example, anything with an authority of 49 or lower.
Next, remove the irrelevant referring domains that are above that authority. You can also remove sites like LinkedIn, Facebook, CNN, and others where you won't have a chance of securing a blog post titles.
There are a few additional steps that I haven't covered here. For instance, you need to check traffic and remove sites that don't have a certain number of visitors or have a sudden dip.
It's also worth reviewing metrics like Trust Flow, which is a Majestic[3] metric. Sifting like this will help you create a shortlist of suitable sites where you can write posts. The process is time-consuming, but it's worth the investment.
You can use variations of this strategy. For example, rather than a guest post-campaign, you can run an unlinked mention campaign.
The way you build your list for this type of link-building campaign would be different, though you can use the same SEO tools. With Ahrefs, for example, you go to "Content Explorer." You then enter your branded term minus the website.
You can see there are 689 mentions of Diggity Marketing, for example.
You can then make a list of these sites, which will be the shortlist for the campaign.
A campaign for social media would take a different approach. Instead of using a tool like Ahrefs to create your list, you might use a tool like Buzzsumo that helps you identify the right bloggers.
3.  Find Their Contact Details
Once you have created your shortlist of great blogs to target, you need to identify the contact information. Most bloggers will prominently display the preferred way to contact them on their site.
That could be a blog's contact form.
The problem with the blog's contact form, though, is they tend to get spammed. You are likely to achieve higher response rates by sending people a direct message via email.
You will need to find the right contact details of the blogger. There are various ways you can secure these details. For example, you could contact people through their social channels.
A quick search of the person's name and company on Google is an easy way to get social details. You can then click on the link in the search results and send a connection request on LinkedIn, or follow them on Twitter.
If you plan to use social media, choose the most appropriate channel for your business. For a Business to Business blogger, that channel might be LinkedIn. On the other hand, a fashion blogger might only be active on Instagram.
While social channels are effective, you'll probably find that outreach emails are the most scalable. You will need to use a suitable email finder, something you'll learn about later, to secure that information.
The next step of a campaign is the outreach process. A lot of link builders and content marketers make silly mistakes. You'll learn how to avoid those errors in the next section.
4.  Make Your Pitch
Crafting your pitch is probably the most challenging part of any solid blogger outreach strategy. Here's where your creativity and ability to write are invaluable.
If your pitch doesn't stand out, you can forget about getting any response.
There are two broad types of outreach emails you might send. They are:
Personalized emails: These emails take a while to write because you are crafting them for an individual. You might include personal information in an email.
General outreach: These are the emails you might send to 100+ people in a day. They should sound friendly and personal, but you won't include specific information about the person.
A personalized email is the type of thing you might send someone if you want to work with a handful of influencers. You should probably warm up the person you want to connect with by commenting on their social media channels or blog posts.
You might even send them a short message saying thanks for your great content a couple of weeks before making your pitch. Personalized emails will take longer to write but should have a higher response rate.
General outreach emails are also hard.
You are contacting someone you have never met that you want something from. It's a difficult starting point for any conversation.
Keep your outreach email short. You should explain who you are, why you are contacting them, and what you have to offer. That last point is important. Any partnership involves both parties coming away from the deal with a positive outcome.
You'll learn some proven tips on how to develop those positive partnerships later in this post.
5.  Monitor and Improve
Chances are, you won't get everything right with your outreach campaign the first time. That's fine. It means that there is scope for improvement.
You need to monitor and track the results of your campaign. You can do this by either using a tool to run split tests or do manual testing and track the results on something like a Google Sheet.
The key elements that you can play within your outreach email are:
Subject Line: Test various subject lines. You can be direct, informal, or friendly. For example, you could test "Guest Post Request" versus "Quick Question." You can also do things like include emojis in the copy.
Main Copy: Play around with the length of your email and how you start your message. You can also experiment with your Unique Selling Proposition (USP). Essentially, what you offer them to get that response.
While email is a great communication channel, you should test other options.
For example, you can see if you get a higher response rate by messaging 100 people on LinkedIn than you do by sending an email to 100 bloggers.
You can use an outreach tool to automate your efforts.
What's the Best Blog Outreach Strategy?
There are various types of outreach campaigns you can run. In the following few paragraphs, you'll learn some of the fundamental elements of a successful guest post campaign, a PR campaign, and a social campaign.
Guest Blogger Outreach
If you want to get your site to the top of the SERPs, you will need to master guest posting. By following those steps earlier, you'll find blogs that accept guest posts. The trick is to get them to accept your posts.
The key to success with guest blogger outreach game is to get people to pay attention to your pitch. You must write an email that makes a positive impression. People who run popular blogs get bombarded with outreach emails.
One way to stake out your authority is by writing an email that proves your expertise. Here's a nice example of a template you could use.
Subject Line: Experienced Writer
Hi NAME,
I'm the content editor at WEBSITE. After spending a few hours doing keyword research, I came up with a couple of article ideas that I think you could rank for. These are topics that some of your less authoritative competitors are ranking for, and I'm sure you could supplant them in the SERP results.
I've made this approach before for another publication, and they are now ranking for the keyword I suggested. Here's a link to the article – ARTICLE HEADLINE
I included a screenshot of the rankings in Ahrefs.
Let me know if you'd be interested in hearing my article ideas.
I hope you hear from you soon,
NAME
You'll notice that the email template doesn't include any article ideas. This is a little trick that most link builders overlook. You can pitch your ideas to people who respond. It saves coming up with a couple of ideas for every email you send.
The second thing you might see is that the email included social proof.
Any form of social proof you can include about why they should consider your submission is important. It's little things like proof of previous results that can help generate a response to your guest post pitch.
Some people who respond to your inquiry will offer sponsored posts. Others will be interested in hearing your ideas.
If you get a response, you can then head over to Ahrefs to identify potential keywords to pitch. It's a straightforward but effective process that will aid your link building efforts.
Digital PR Blogger Outreach
PR blogger outreach is where you reach out to sites to try and generate exposure for your brand and the products or services you sell or promote. It's probably one of the more difficult types of outreach because it's explicitly promotional.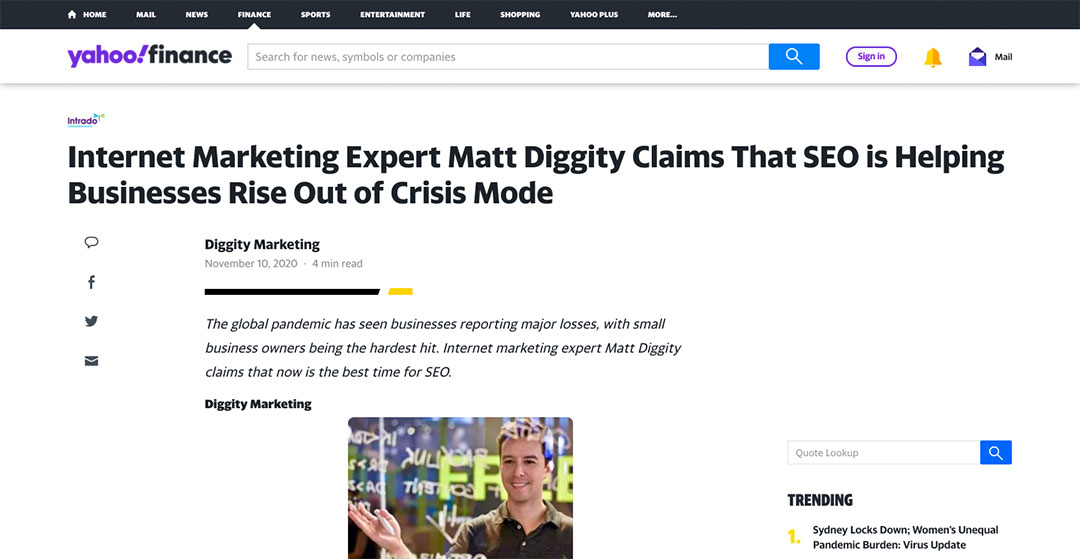 The key to successful PR outreach strategy is your positioning. You need to have a great idea that makes the person you're messaging want to respond.
Here are some classic positioning strategies used for PR blogger outreach:
Undertake original research that people would want to cite or promote
Run an event that people would want to cite or promote
Create newsworthy content that people would want to talk about
Coming up with an interesting marketing strategy that people or publications would want to cite or write about is hard. Most digital PR fails because the story doesn't excite the recipient.
It's an important consideration, especially when you're pitching a piece of content to a mainstream news publication. However, with the right approach and perseverance, you can get on their radar to exposure from other bloggers and in the mainstream press.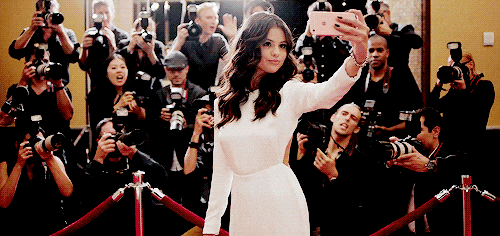 The starting point for your campaign, therefore, is to come up with your hook. Once you've created that newsworthy piece of content, you should publish the content on your site.
Next, you need to promote the content. That involves creating a list of publications with a relevant audience that would be interested in the content. Creating a list of publications should be straightforward.
Here are some ways you can create that list:
Use a tool like Ahrefs to find all the sites that have written around the topic you are discussing.
Create a list from reviewing the backlink profile of a major competitor in your industry
List all of the major publications in your industry
Try to segment your list into categories. Your list should have top publications where you want to get featured, second-tier publications, and third-tier publications.
Once you've created your list, you'll need to use an email finder to collect the details of writers or editors at these publications. For first-tier publications, search for more than just the email address of the journalist or editor.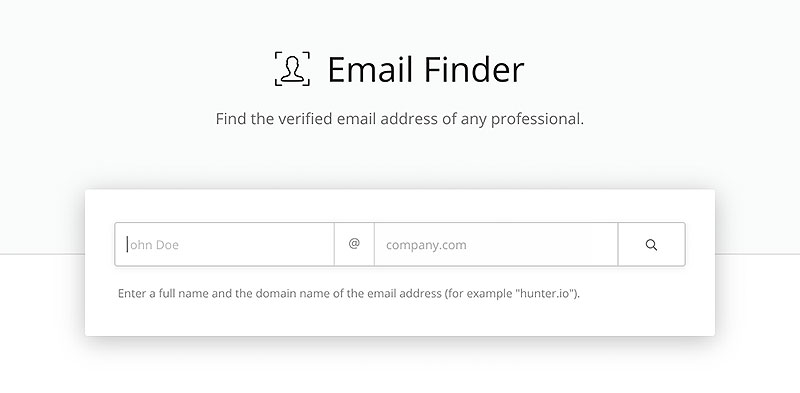 You might want to connect with the editor on LinkedIn or search for the company's phone number. After all, getting featured in a national newspaper often involves sending an email with a press release.
The final step in a digital PR campaign is to create and distribute your press release.
It's a good idea to run an initial campaign for a small batch of respondents. Send your press release, phone offices, and see the response. If people don't find your idea interesting or don't think they have a relevant audience, you might need to refine your idea or come up with a new approach.
Social Media Blogger Outreach
Social media outreach is a great way to boost the exposure of your content. Especially content that people would find interesting but is not necessarily targeting a specific keyword.
One of the best ways to get a social mention is to tag people online when you cite them in your content. At Diggity Marketing, we do this all the time for our monthly roundups.
Each time we publish a piece of content where it cites a person, we'll tag them on social media and send them an email. I've found this strategy gets a great response rate.
You can be strategic when deciding who to cite in a piece of content.
For example, suppose there are two good resources you could cite. In that case, it's logical to choose the one with tens of thousands of social media followers – especially when your goal is social media blogger outreach.
Social media outreach is particularly effective for affiliate marketers. The businesses you are promoting have a vested interest in publicizing your content too.
What Are the Best Blogger Outreach Tools?
You want to automate your blogger outreach campaign as much as possible. Here is a list of the best blogger outreach tools for your campaign. Let's break things down in the order that you'll need these tools.
Initial Research
The primary thing you need to access for a campaign is an SEO software platform. There are a lot of great options available—for example, SEMRush, Moz, Majestic, Ahrefs, etc.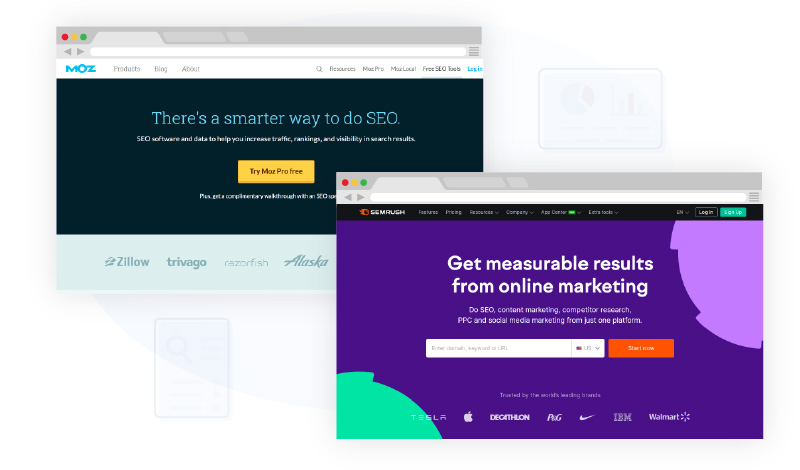 Any of the tools just listed can help you create a database of blogs to target bloggers for an SEO campaign.
You can use these tools to shortlist sites according to their Domain Authority, review organic traffic, check Trust Flow, and more.
SEO Tools: Ahrefs & Alternatives
Ahrefs is great for creating that initial database of blogs. It is one of the cheaper SEO tools. Ahrefs' paid plan starts at $99. Moz, and SEMRush are a bit more expensive at around $130 a month.
That might sound expensive if you only want to run a limited campaign and work with a blog or two. You can, however, avail yourself of the $7 trial for seven days.
Social Research: BuzzSumo & Alternatives
A tool like Ahrefs will be the cornerstone of your blogger outreach strategy for an SEO campaign. It's also great for identifying link-building opportunities. However, it doesn't provide many useful insights about social media following and engagement.
That is where a tool like BuzzSumo can come in useful.
BuzzSumo helps you track social engagement. You can see the type of content that bloggers share through their social media channels and the size of their social followings. This is all essential information for social campaigns.
While BuzzSumo is the market leader, there are other tools available. For instance, a tool like Ninja Outreach can help you find Instagram and Youtube influencers.
Finding Contact Information
The next element of a campaign involves finding the contact details for the blog owners that you want to contact. There is a range of different email finders on the market.
Email Finders
An email finder is simply a tool that helps you find the email address of a contact person. The leader in this space is Hunter.io and my preferred outreach tool.
Hunter is very easy to use. All you need to do is access the website and type that domain of the company where that specific person you're looking for works. You can also just adjust the filter to get the personal email of a person instead.
Read my Hunter.io review for more information about the tool.
Automate Sending of Emails
The final range of tools you might choose to invest in will help with email automation. Email automation tools are a big time saver when it comes to your outreach efforts.
Email Outreach Tools
The best tool on the market is probably Mailshake. The Connector feature is excellent because you can send your personalized blogger outreach emails en masse with your Google account.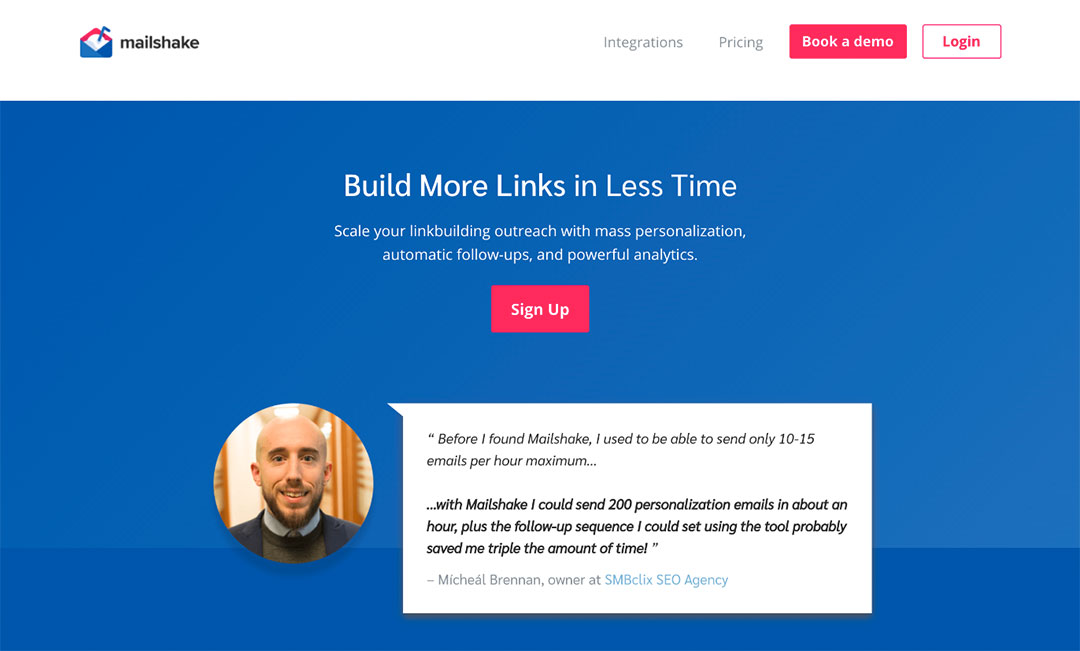 You can also schedule automatic follow-ups, so you don't have to send them one by one manually. Your customized follow-up emails get sent based on the replies, clicks, and opens.
Mailshake also helps you monitor your campaign through a dashboard. That will help you make the necessary adjustments to create better blogger outreach programs in the future.
Mailshake's email outreach plan costs $59 per user per month. That includes the automated email sequences, prospects' views, and email personalization, among others.
Blog Outreach Services
Blogger outreach requires a lot of work. If you don't have the time to monitor your campaign from start to finish, you might want a company to provide the service. The best blogger outreach companies will manage everything for you.
What's the Best Blogger Outreach Service?
While I might be biased, I'd recommend Authority Builders. The company is a one-stop link-building shop. Those links will also boost your rankings so you can get your content in front of your target audience.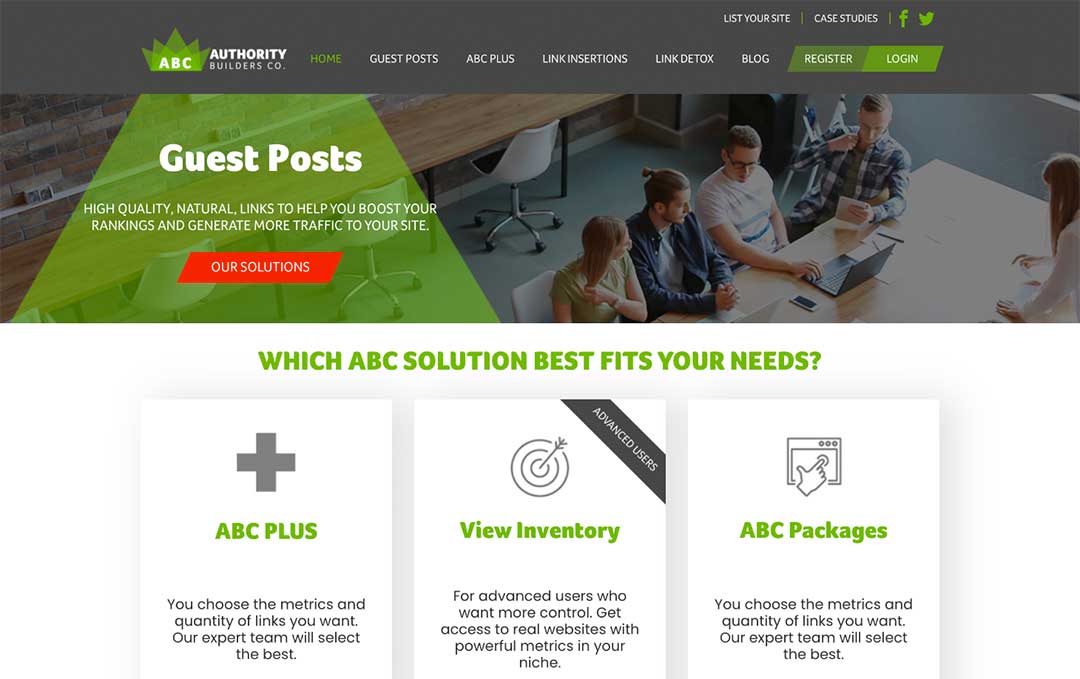 When it comes to guest blogging with Authority Builders, you have two choices. You can either choose the metrics or the number of links you want, or Authority Builders' team of SEO experts will then help you select suitable sites and secure the links you need.
If you prefer to have more control over your blog outreach campaigns, you can choose the Advanced Users package. The package gives you access to a dashboard with all of the sites where you can secure links. Through the dashboard, you can filter sites according to various SEO metrics.
Authority Builders guarantees minimum monthly traffic of 1,000 visitors a month. Through Authority Builders, you will secure links from real websites run by people looking to increase monthly traffic and grow their business.
You are not getting links from a dodgy PBN that just wants to publish the maximum number of spammy links so they can earn as much money in the short term as possible. These types of links can do more harm than good to your site.
Authority Builders has everything you need to run effective backlink campaigns. All that through 100% manual outreach. Paid plans start at $177 per link for a DR of 20+.
The Two Outreach Approaches
In the realm of blogger outreach, there are two dominant schools of thought:
The sniper approach.

The shotgun approach.
The Sniper Approach
Sniper advocates pick their "targets" meticulously and then send them highly customized emails.
From their point of view, the best way to do outreach is to give value to a small group of qualified leads and expect a good response. Even I use this method and promote it extensively.
The Shotgun Approach
Proponents of the shotgun method send mass emails to a large number of recipients without putting in much effort to tailor the messages to each individual.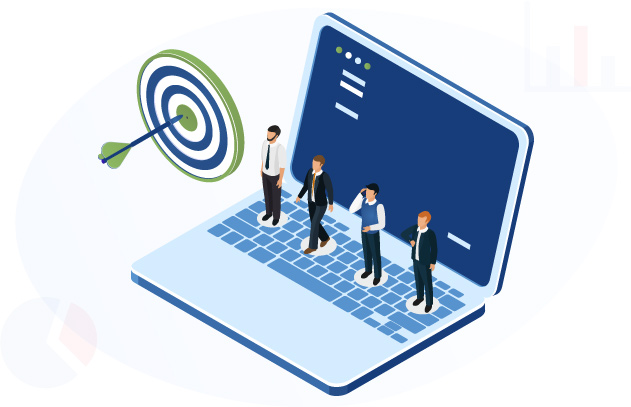 Their idea of effective outreach is based on the idea that sending more emails will lead to more links. Too many people still use the shotgun strategy for reaching out to bloggers, and that's why the problem persists.
That's understandable, too. This strategy saves you time, and it is a lot easier to do. Sometimes you even seem to be making progress, even if you're not.
To be really forthright and honest, here is the truth: shotgunning is a great strategy if you're in it for the short haul and don't give a hoot about who you offend or how they feel about it.
For link-building purposes, it makes little difference if you send 100 targeted emails and convince 10% of recipients to link to you or if you send 1,000 generic emails and convert only 1%.
Even if we don't like spam and want to be more specific, why don't we recommend using a shotgun?
Because of these three reasons:
Possible connections are limited – Backlinks from a select group of authoritative sites can help your rankings in any market. Link-building activities have limited potential if you burn through and turn off 99 percent of these leads.
Delivery issues – Do you know about the spam button in Gmail? As more and more people do this, Google will have less and less faith in your messages. The recipients' inboxes may be flooded with unwanted messages if this occurs.
Low-quality links – Since poor outreach is so common, everyone with a passable website has probably gotten mass emails previously. Since less experienced or less popular sites don't get as many terrible proposals, it stands to reason that they would benefit more from this strategy.
FAQs
How to do effective blogger outreach?
Effective blogger outreach involves identifying relevant influencers in your industry, personalizing your communication, and offering them valuable content or collaboration opportunities. It's crucial to build genuine relationships and provide mutual benefits for a successful outreach campaign.
Why is blogger outreach important?
Blogger outreach is important as it helps brands to reach a wider audience, improve their SEO through backlinks, and build credibility through association with respected influencers. It's a powerful way to enhance brand visibility and foster trust with potential customers.
What is the difference between guest posting and blogger outreach?
Blogger outreach and guest posting are both strategies used in content marketing, but they differ in their approach. Blogger outreach involves reaching out to bloggers or influencers in your industry to promote your product or service, often through reviews or mentions. On the other hand, guest posting is when you write an article or blog post to be published on another website, usually to gain exposure and backlinks for your own site.
Why You Should Focus More on Blogger Outreach? 
Blogger outreach is critical to your content marketing strategy. This guide walked you through how to implement blogger outreach campaigns for link building, social media, and PR. The general approach for all these campaigns is similar.
Watch this video below, to learn how to get free backlinks through email outreach.
Start your campaign by setting clear goals. Once you know what you want to achieve, you can build a list of suitable blogs to contact. Finally, create your email template and start sending out messages using relevant automated tools.
Blogger outreach is difficult. Authority Builders offers a done-for-you link-building service for people who want the results with less work. Sign up now to get started.
References