As a seasoned affiliate marketer, I can confirm that the affiliate marketing industry is experiencing explosive growth, with the US market alone worth billions and expected to continue growing year over year.
With so many players in the game, choosing the right products to promote is crucial for maximizing profits.
That's why we've focused on one of the most lucrative niches in affiliate marketing: SEO.
SEO services and tools have tremendous earning potential, thanks to the high demand for SEO optimization and recurring commission schemes offered by most providers.
In this guide, we'll provide you with everything you need to know about SEO affiliate programs, including how to choose the best program for your needs and our top recommendations for 2023, which have been successful for our Affiliate Lab members.
Top SEO Affiliate Programs
Are you interested in earning affiliate commissions every time you recommend SEO tools to your readers? Below is a breakdown of the 12 best SEO software affiliate programs in 2023.
1. SEMrush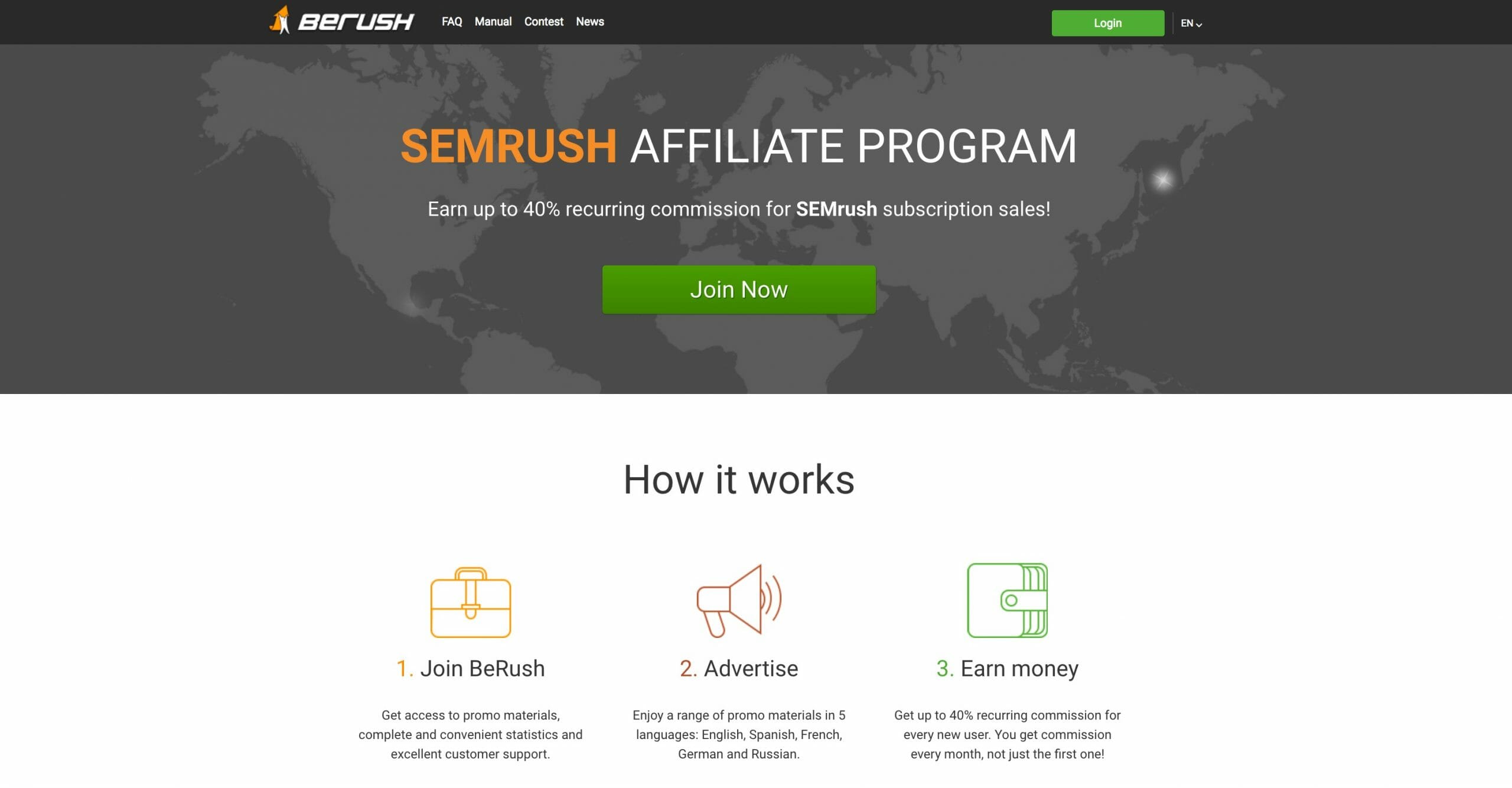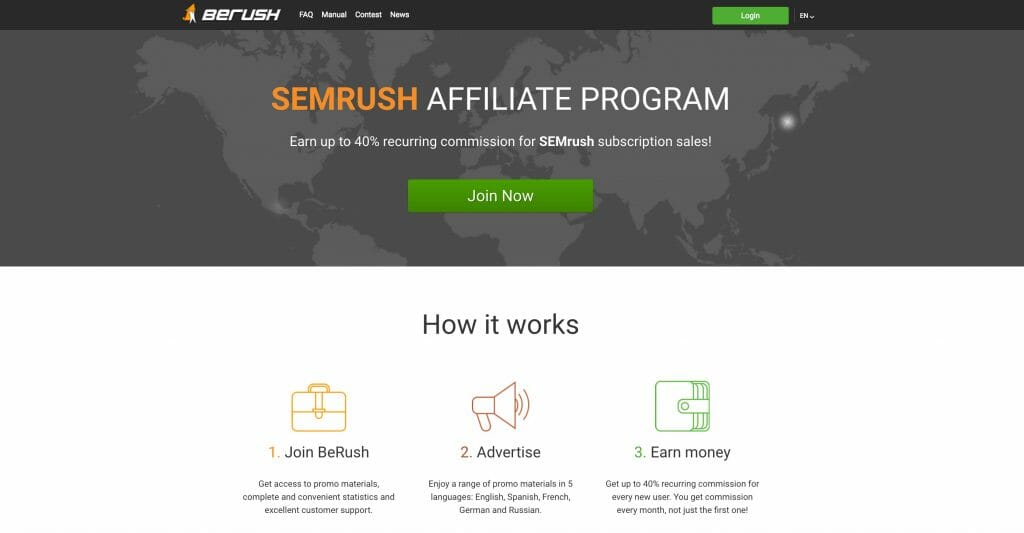 In the world of digital marketing, very few SEO tools have the name recall and reputation of SEMrush.
This all-in-one subscription software helps you audit your site, conduct keyword research, find backlinks, and gain insight into your competitors' marketing strategies. This is a great SEO affiliate program and we use it on a daily.
It's no surprise that the SEMrush affiliate program is quite popular. Affiliate marketers can earn a 40% recurring commission per sale on this affiliate program and gain access to promotional materials in nine different languages.
Benefits
Up to 40% affiliate rate
Twice-a-month payout upon meeting the threshold
Payout via wire transfer & PayPal
10-year cookie duration
---
2. Surfer SEO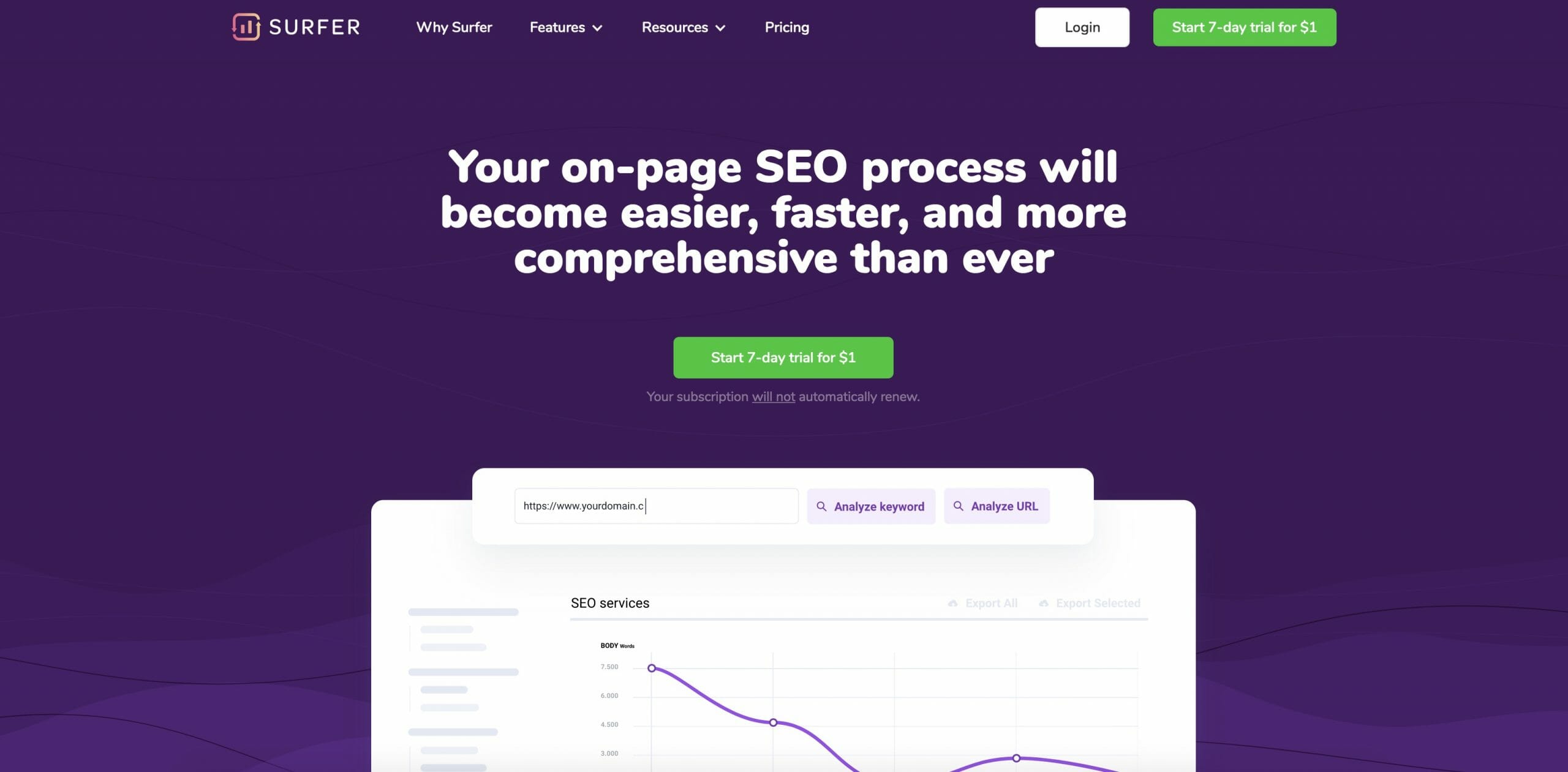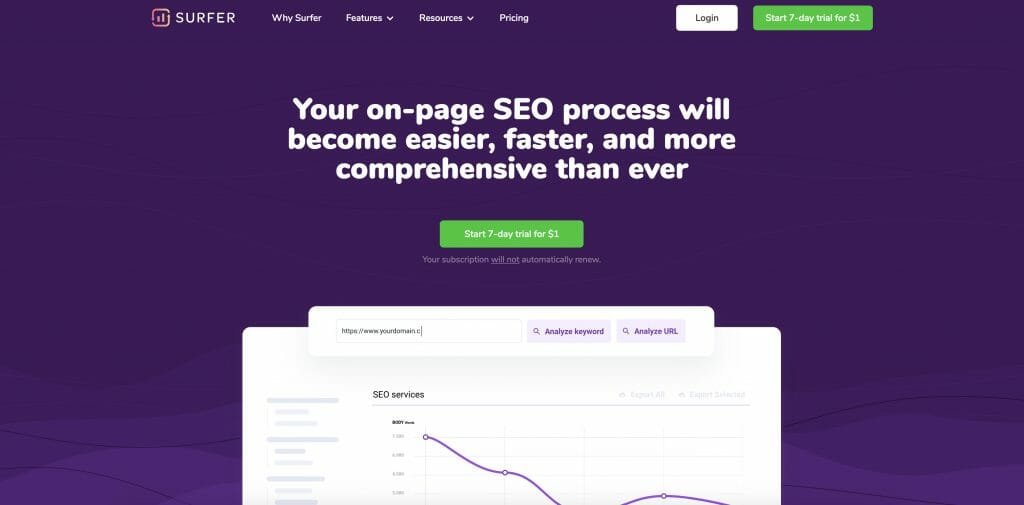 Innovative content marketing tool Surfer SEO helps you understand why your competitors are ranking and what you can do to replicate their success. It allows you to optimize more than 500 on-page signals for better rankings.
There are no affiliate programs officially listed on their site, but we've seen many affiliates post promotional links and discount codes for the tool.
Here's what we do know about the Surfer affiliate program: this affiliate program pays 30% commission with a cookie duration of 30 days. You can expect a lot of recurring commissions from this popular software, up to $195 monthly per sale for a Business+ subscription.
Plus, the reference ID works on the whole domain. So you can promote Surfer's articles, courses, or their Roast webinar series – they'll handle conversions for you. The caveat is that the Surfer SEO affiliate program is closed, and they review every affiliate program application closely.
Benefits
One-time and monthly commissions
60-day cookie duration
30% earning rate
Payout via PayPal
---
3. Money Robot
Money Robot is designed to automatically push your content to thousands of websites and earn valuable backlinks.
Many different types of people, from webmasters to SEO professionals to small business owners, can benefit from this link-building tool, so you won't have trouble selling this to customers.
According to the website, Money Robot offers a $100 commission per sale of its software license. They also offer $20 whenever one of your followers signs up for their monthly subscription service.
Benefits
$100 flat commission for every lifetime license you sell
$25 sign-up bonus
Training on how to promote the tool
---
4. AMZ Watcher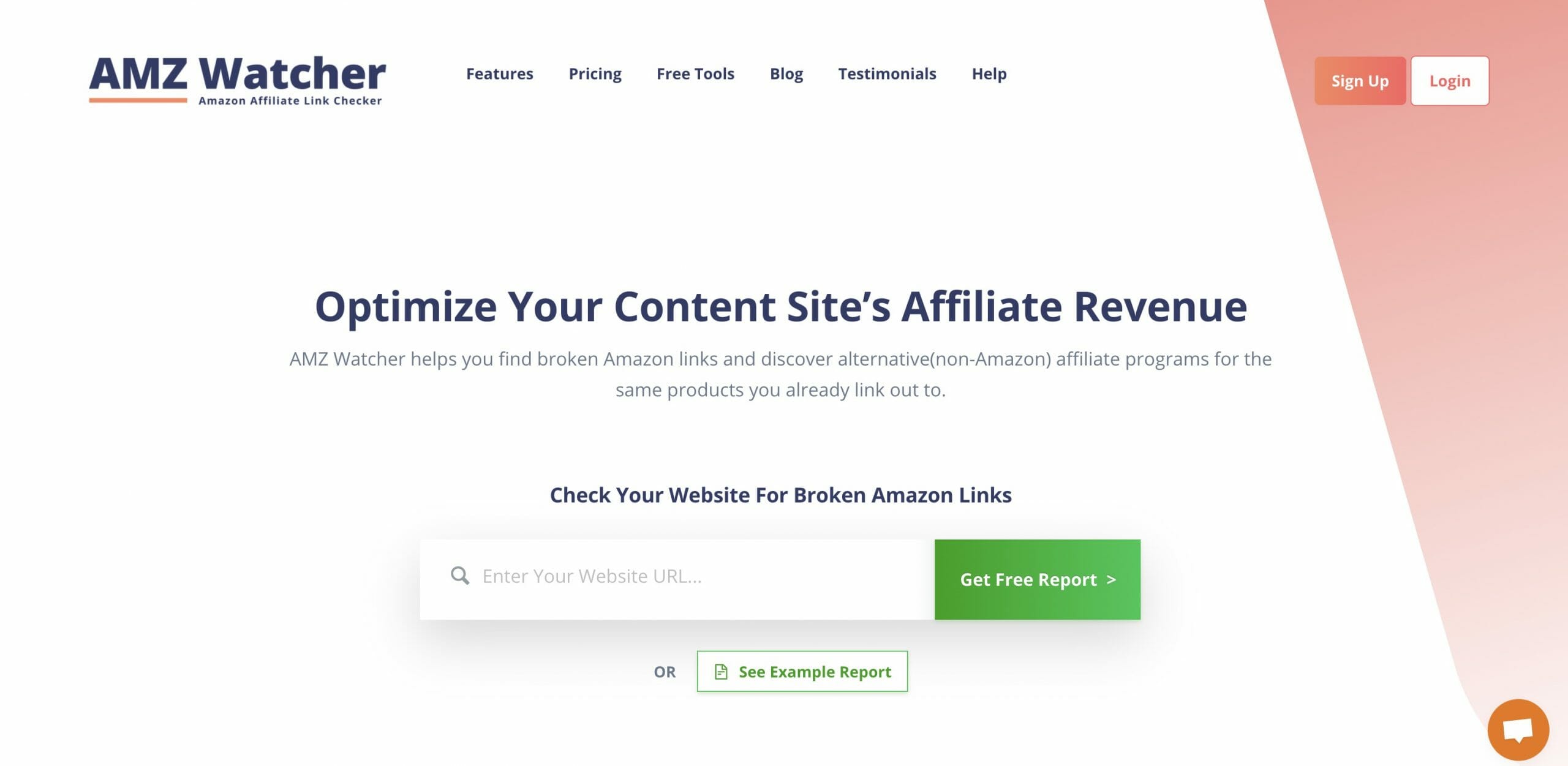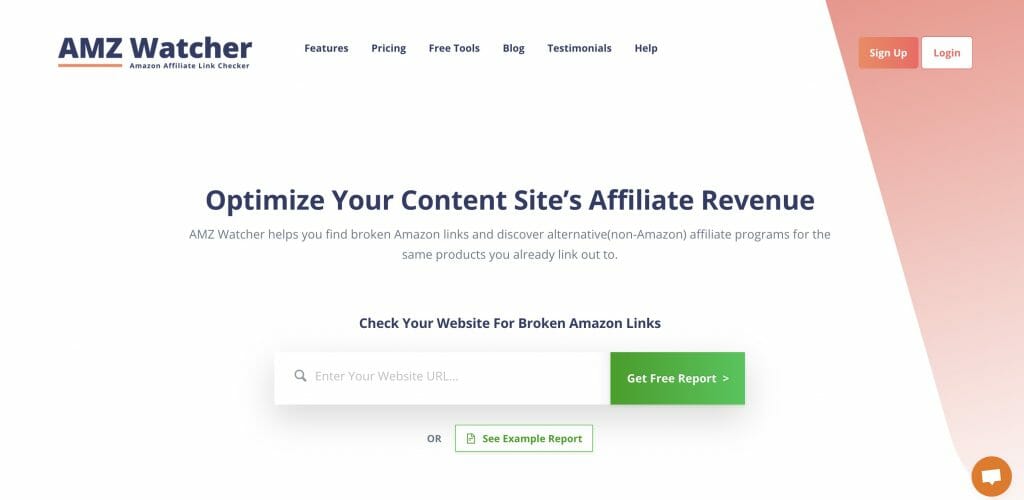 Broken affiliate links could lose you hundreds of dollars a month. The AMZ Watcher is a tool that helps affiliate marketers scrape their website for broken Amazon links.
You can also discover alternatives to Amazon affiliate program for the products you already promote. Your target market for this tool would be other affiliates like you.
AMZ affiliate program commissions are set at 20% per sale. The tool is available at $99/month, so one subscribed customer can earn you almost $20 per month.
Benefits
20% recurring monthly commissions
Monthly payout scheme
Access to resources and dedicated affiliate support
---
5. SEO Pressor
SEO Pressor is considered one of the top WordPress plugins for SEO because it makes on-page search engine optimization simple –  even for people without digital marketing experience. The tool gives instant suggestions on how to optimize your content and an overall quality score.
Also, you can easily build schemas, create crawl directives, monitor your link profile, generate a sitemap, and even redirect URLs.
Since SEO Pressor is a subscription service, you can earn up to 50% in monthly commissions per sale. The company provides logos, banners, and even email marketing samples to all of their affiliates.
Benefits
Up to 50% monthly recurring commissions
Payout every month
Access to media kits, promotional material, and email marketing campaign resources
---
6. SEO PowerSuite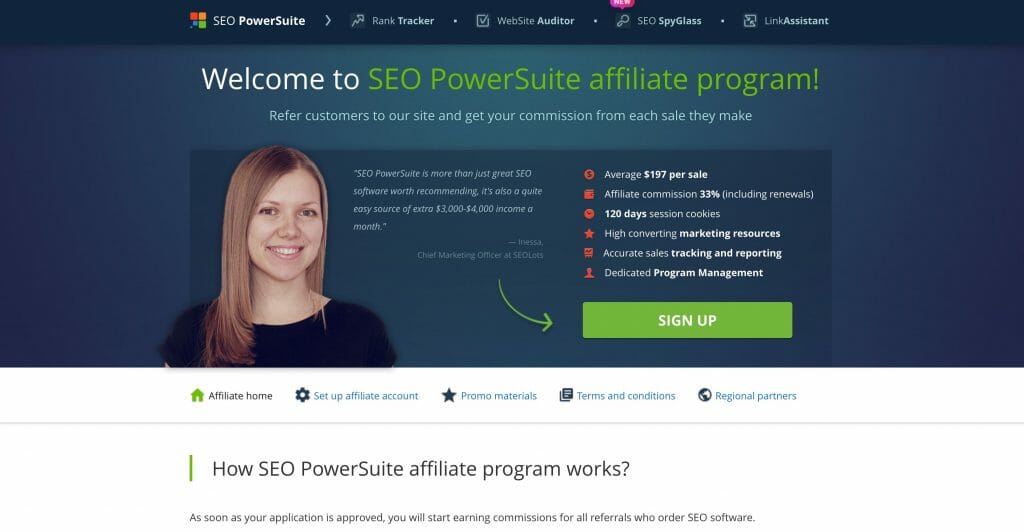 The SEO PowerSuite includes tools for keyword research, backlink analysis, rank checking, and site auditing. More than ⅓ of SEO professionals use it, amounting to more than 500,000 users all over the globe.
The brand offers 33% in affiliate commissions, for an average of $150-200 for every sale. Some affiliates report earning five figures every month from SEO PowerSuite alone.
Benefits
33% commission rate, up to $200 per sale
Cookie lifetime up to 120 days
Access to marketing resources and dedicated affiliate program support
---
7. Accuranker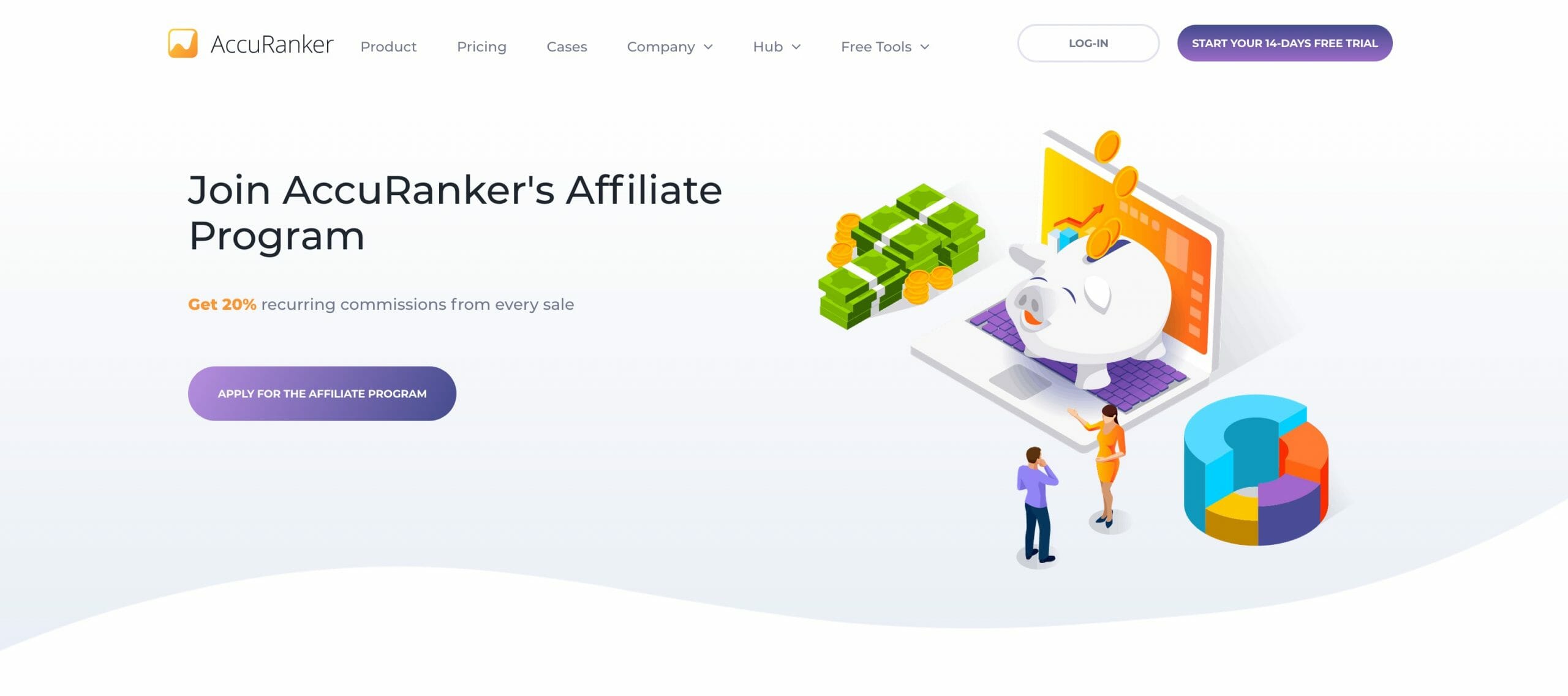 Promoted as the "world's fastest keyword rank tracker", Accuranker is a tool used by thousands of the biggest agencies and brands in the world. Even marketing giant HubSpot is a huge fan, so this one is an easy sell.
The AccuRanker SEO affiliate program has a commission rate of 20%. Considering that their most expensive plan retails for over $2,000 for a monthly subscription, you stand to earn a lot of money from this affiliate program.
Like other SEO affiliate programs, this one comes with access to promotional material and an affiliates dashboard where you can easily track your earnings.
Benefits
20% commission rate
Monthly payout via PayPal
120-day cookie duration
---
8. ProRankTracker
ProRankTracker boasts one of the most accurate and up-to-date rank reporting systems in the world. You can easily sell this affiliate program to SEO professionals, marketing agencies, webmasters, corporations, and even small business owners.
The PRT affiliate program pays out 20% for each sale. Monthly subscription fees go as low as $25, which means you get only $5 for the lowest price point. But having different plans for different budgets makes this product easier to push.
Benefits
High conversion rates
20% recurring commissions on the lifetime value of the referral
Payout via PayPal after 45 days, minimum $100 threshold
90-day cookie duration
---
9. KWFinder by Mangools
KWFinder is an incredibly popular tool for finding long-tail keywords and doing keyword research in general. It's also published by Mangools, a company known for one of the most robust SEO affiliate programs on the market today.
Through the Mangools affiliate program, you can earn 30% in lifetime affiliate program commissions on all their products, not just KWFinder.
The average KWFinder affiliate earns almost $500 a month from this affiliate program, which is significantly more than what other brands boast. You will also get access to their promotional materials and customer guides/videos.
Benefits
High conversion rates
30% monthly commissions
No approval process (auto-approval)
Payout via PayPal, $150 minimum threshold
---
10. Long Tail Pro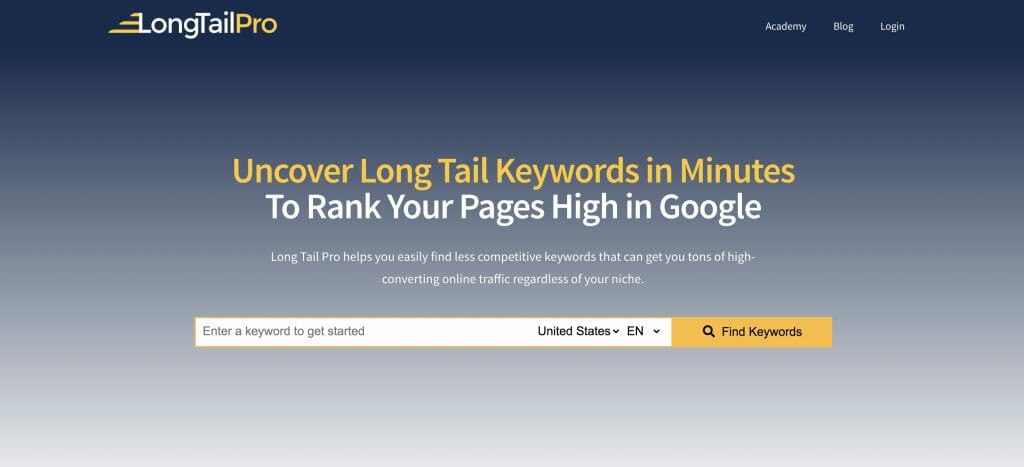 You can find competitive long-tail keywords and do more in-debt keyword research through Long Tail Pro.
This innovative keyword research tool shows users the potential dollar value of a keyword ranking while also monitoring your SERP position. More than 70,000 affiliate marketing agencies and SEO teams worldwide use this tool.
Long Tail Pro partners enjoy affiliate commissions of 30% from this affiliate program, paid out on a monthly basis. If you can get ten clients to sign up for the cheapest plan available, that's already $100 per month in passive income.
Benefits
High conversion rates
30% recurring commissions
Dedicated affiliate support
1-year cookie life (on ShareASale)
If you want to sign up for the Long Tail Pro affiliate program, you need to do so via Post Affiliate Pro or the ShareASale platform.
---
11. Ninja Outreach
NinjaOutreach is commonly used by marketers to discover influencer partners and build relationships. The SEO tool makes it easy to manage multiple influencer marketing campaigns, generate leads, and grow your business.
Ninja Outreach offers a 6-month cookie duration allows you to make the most of that 50% lifetime commission rate. You can even run PPC campaigns for your own affiliate site, which many other affiliate programs do not allow for competitive reasons.
Benefits
50% on a referral's purchases
6-month cookie tracking
Advertise on search engines
Access to marketing materials and affiliate resource hub
---
12. Serpstat
Serpstat is an all-in-one SEO platform that can track your SERP position, analyze your backlink profile, audit your site, and spy on your competitors. But what it's most known for is its powerful keyword research tool that gives insight into questions that users most commonly search for.
This affiliate program offers 30% earnings for each sale you close, which is pretty standard for the industry.
What makes Serpstat different is the fact that you can pay for your own Serpstat subscription using your commissions, multiplied by 1.5. So if you have $100 in your Serpstat wallet, that's worth $150 in the store.
Benefits
30% commission, paid out monthly
Cookie lifetime of 30 days
Pay your own subscription with commissions
---
How to Choose the Best SEO Affiliate Programs
To choose the best SEO affiliate programs for you, there are several factors you need to consider. With hundreds of affiliate programs to choose from, it can be difficult to narrow it down.
1. Commission Rate
Your commission per sale is one of the main things that will differentiate SEO affiliate programs. The payment rate for SEO affiliate programs can range from 10% to sometimes even 50% or more.
Consider also the frequency of payout. Is it a one-time commission, which often has higher rates? Or is it a recurring monthly subscription, which pays out lower over a longer period of time? It's up to you to weigh the pros and cons of each.
2. Cookie Duration
Purchases are tracked using cookies. The cookie duration decides how long the cookie is active – if it has a 30-day duration, that means that you can earn commission from the sale up to 30 days after the user clicked on your link.
Some affiliate programs, like Amazon, have a 24-hour cookie duration. But many, especially in the SEO niche, are offering longer periods
3. Payout Channels
Most SEO affiliate programs support PayPal as a cashout option, which is convenient but also costly if you factor in all the fees. If you prefer another payment channel such as bank deposit or wire transfer, you have to double-check with the company.
4. Affiliate Support
Although it's your "job" to promote their products, most SEO affiliate programs won't let you do all the heavy lifting.
Some SEO affiliate programs offer extensive affiliate support which includes access to official marketing materials, resources on the product/niche, digital marketing tips, community forums, and more.
Having these isn't necessary for affiliate marketing, but it does increase your chances of success.
5. Reputation
The tools you promote are a reflection of your brand. You should only trust reputable SEO software providers that provide real value to your visitors.
You don't have to have personally tried out each and every one of the products you promote, but you should at least do your due diligence to ensure that your readers aren't getting scammed.
This extends to the reputation of the program. How does the program treat its affiliates? Do affiliates feel supported? Do they pay on time and make it easy to withdraw their earnings?
6. Other Features
Some digital marketing software companies give custom codes to their affiliate partners. This lets you give your fans and followers a special discount, which also increases the product's marketability.
Other affiliate programs may provide you with free search engine optimization and marketing tools that can help you promote their products. These extra features/benefits can really push one affiliate program head-and-shoulders above another.
---
Make Money With the Best SEO Affiliate Program
SEO tools provide a lot of value to everyone regardless of industry, which is why SEO affiliate programs are extremely popular and profitable. The best ones provide a high monthly rate, long lifetime value, and ample support for their partner affiliates.
If you want to supercharge your affiliate marketing and rake in even more profits, then check out The Affiliate Lab.
Get the blueprint for a successful, five-figure affiliate website today!
Want to Become a PRO Affiliate?
Comprehensive lessons
Niche Grading tool
Step-by-step website building guide
Regular updates


Private Facebook community
Bonus courses
Lifetime course access