Connecting with your audience becomes increasingly challenging as your contacts list expands. Email marketing platforms like ConvertKit come to the rescue, helping creators reach their audiences efficiently, launch effective campaigns, and conduct insightful tests.
As an SEO expert with almost a decade of experience in the industry, I know the importance of an effective email marketing tool. In this ConvertKit review, I will analyze the platform's features, benefits, and how it works.
What Is ConvertKit?
ConvertKit is an email marketing software that started in 2013 with headquarters in Boise, Idaho.
It provides content creators, bloggers, and entrepreneurs with intuitive tools for email marketing automation, landing pages, newsletters, and digital product sales.
How Does ConvertKit Work?
ConvertKit works by allowing users to set up email lists and segment them into unique emails for various groups. It also provides a landing page builder, forms, analytics tools, automation tools, and e-commerce integrations.
ConvertKit Features
ConvertKit provides a balanced range of crucial tools to support your online business.
1. Landing Page Editor
ConvertKit makes it easy to create amazing landing pages with over 50 templates. While I've tested products with hundreds of templates before, I find ConvertKit's smaller number of options more convenient.
The 50 templates are modern and attractive. They also come with options to modify the design of your landing page. I was able to add filters, crop images, add text to images, change colors, draw shapes, and place arrows.
2. Email Builder
The first thing I noticed about ConvertKit's email builder was that it didn't provide many editing options, which it intentionally does to keep things straightforward. Remember, plain text emails boast higher deliverability and conversion rates because they have fewer distractions.
I easily personalize my emails with ConvertKit by inserting merge tags through the "Personalize" tab on the builder. 
Another exciting thing is the reusable content blocks feature. ConvertKit allows you to create CTA and registration blocks to add to any email template you want providing an effective email marketing strategy.
3. Marketing Automation
ConvertKit has automation functionalities that let you send targeted emails more precisely than I had anticipated. 
The platform also provides over 20 automation templates that eliminate the need for expert skills when creating workflows.
Additionally, it has a handy visual automation builder that allows you to create complex workflows based on unique conditions, actions, and events to create automated email templates.
ConvertKit supports up to five entry points, triggering the same or unique emails. For instance, you can automate reminders to prospects who signed up for a webinar.
You can also send the same autonomous reminders to shoppers who abandon carts or leave before making a purchase.
4. ConvertKit Forms
The forms follow a similar logic to the email templates. They are easy to customize, and the editor is fast and simple. 
ConvertKit's forms may come off as archaic as they don't have a drag-and-drop function. Still, they have several templates, and they get the job done. You even get various display options like scroll percentage, timing, and exit intent.
The platform lets you choose how often different visitors see your form and the devices to be shown the forms. You will also find inline, modal, sticky bars, and slide-in form formats, with useful features such as drop-down menus.
5. Analytics And A/B Testing
ConvertKit supports analytics for your email subject lines, which is a great way to boost the quality of your email marketing service.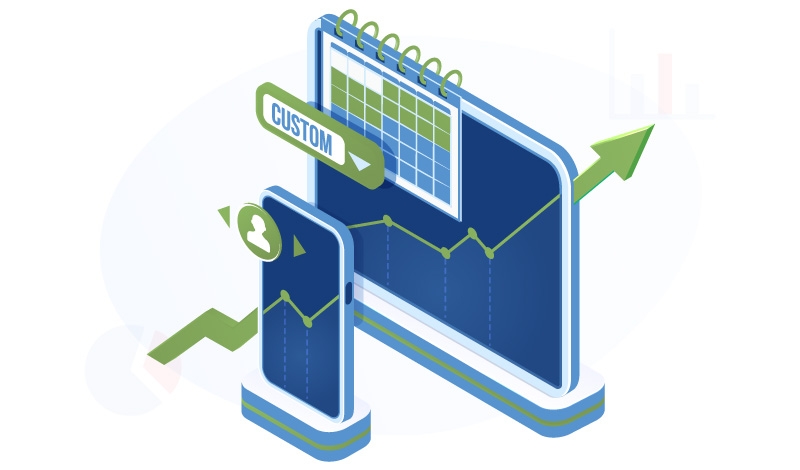 It provides a quick view of your emails' performance, including the following metrics: open rate, click rate, clicks, subscribers, and unsubscribers.
You can get more feedback with the more expensive Creator Pro plan. It provides advanced reporting on user engagement, overall email deliverability, and purchases.
ConvertKit also offers a "Resend to Unopened" feature with all its plans. I use this function to target prospects who didn't open my emails and send them another. A significant percentage opens the second email, so it works.
The A/B test function tests only a few marketing aspects. It only focuses on the headline, arguably the most important part of your emails.
Email marketing has an ability many channels don't: creating valuable, personal touches at scale.
– David Newman, Founder of Do It! Marketing
---
ConvertKit Benefits
These benefits of ConvertKit set it apart from other marketing tools I've tested.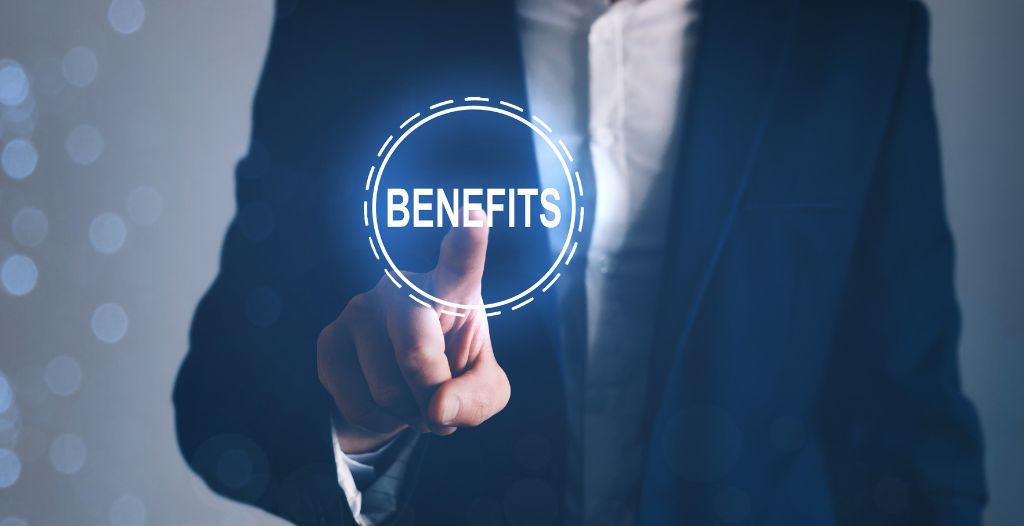 1. Easy To Use
This email marketing service keeps things super simple, providing only essential functionalities that do not hinder its core purpose. You get neatly organized elements and an extensive knowledge base that solves all questions.
2. Excellent Customer Support
ConvertKit support is available through email and live chat but only to paying users. The platform also provides many learning resources on the website to help optimize its use.
I especially appreciate an online community, and ConvertKit has one. I can hang out with other users and learn new ways to use the platform.
3. Numerous Integrations
The ConvertKit API lets you plug into several 3rd party tools that complement your marketing and perform drip campaigns. You get a long list of integrations, including the following categories:
eCommerce

: Gumroad, Stripe, WooCommerce, Shopify, and SamCart

Lead capture

: ClickFunnels, Convertful, LeadPages, and OptinMonster

Webinar services

: Webinar Jab, WebinarNinja, Demio, and CrowdCast

Website platforms

: WordPress, Wix, WP Engine, and Kajabi

CRM

: Flow.ly, Monday.com, and JetpackCRM

Memberships

: WhishList Member, MemberMouse, and Memberful
4. Free Migration
We have grown accustomed to free migration support, so we expect any platform that values its users to provide it. ConvertKit's migration team helps you move your contacts list if you have 5,000+ subscribers.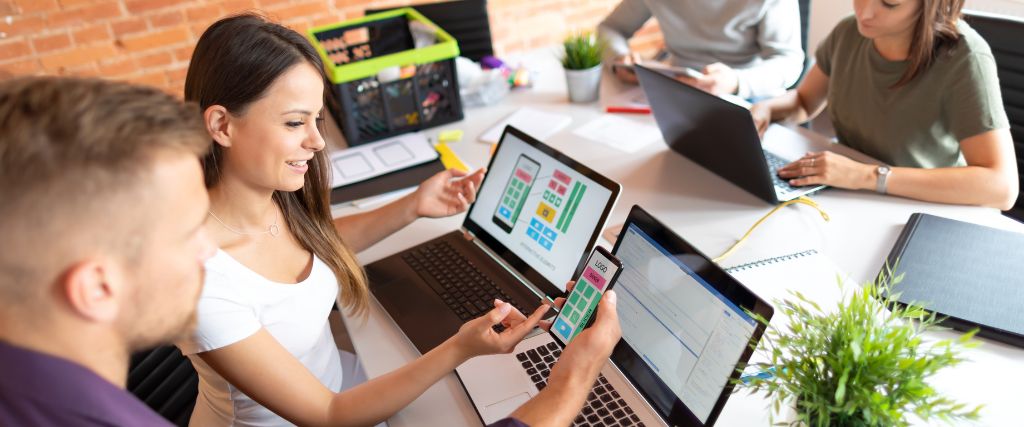 They will help swap out your opt-in forms, move your drip email series, and more.
Pros
Easy to use

Excellent live chat support

Numerous integrations

Free migration
Cons
Does not offer too many features
Our Rating
Ease of use:

4.9

Value for money:

4.9

Tools:

4.7

Support:

4.8

Free version:

yes
---
Downsides
ConvertKit keeps things simple. It is great for content creators, solopreneurs, and bloggers but may be too easy for technical users.
For example, while it provides good analytics, it misses more advanced metrics, such as heat maps on a landing page.
Still, the platform understandably follows an "easy does it" slogan providing a very basic email editor that works just fine for its target market.
How To Use ConvertKit?
To use ConvertKit, you should begin with a typical signup process where you fill in your name, email address, and password. Then, you should follow these steps to ensure a successful campaign:
Open top navigation, click Grow > Landing Page & Form > Create New.

Choose either "'Form" or "Landing page." Let's go with "Form" for this example.

Select a type of form. The options include inline, modal, slide-in, and sticky bar.

Pick a template.

Customize the template's details like name, text, and additional fields.

Click the save button once everything looks good.

Click the "publish" button to get the form's code to embed it on your page. You'll find options for HTML, JavaScript, and other script languages.
ConvertKit Pricing
ConvertKit pricing starts with a free plan, ideal for anyone with less than 1,000 subscribers. You also get Creator and Creator Pro plans.
Free Plan
You pay nothing and can enroll up to 1,000 subscribers. It allows for unlimited landing pages, email campaigns, forms, audience tagging and segmentation, digital product sales, and community support.
Creator Plan
This plan starts at $9/month when billed annually or $15/month when you pay monthly.
It includes features from the free plan and additional features: live chat and email support, a creator network, automated email sequences, free migration, visual automation builders, and third-party integrations.
Creator Pro Plan
This plan costs $25/month when billed annually or $29/month when you pay monthly. It has all of the Pro plan's features plus the following: unlimited team members, a newsletter referral system, subscriber scoring, and advanced reporting.
User Testimonials
ConvertKit Alternatives
I checked out three ConvertKit alternatives; ActiveCampaign, Mailerlite, and GetResponse. Here's how they match.
ConvertKit Vs. ActiveCampaign
ActiveCampaign provides most of the vital features you get from ConvertKit. I'm discussing marketing automation, email campaigns, landing pages, free migration, and CRM. 
The platform takes most of these features a notch higher. For example, you get over 700 templates, and there's SMS marketing, which ConvertKit lacks.
However, ConvertKit maintains way lower prices than ActiveCampaign. ActiveCampaign starts at $19/month when billed annually, while ConvertKit charges $9 for the same arrangement.
ConvertKit even has a free plan, which eludes ActiveCampaign. It also keeps things more straightforward and much easier to use, requiring no technical expertise.
ConvertKit Vs. MailerLite
MailerLite is an email marketing tool with forms, reporting, and integrations. It is easy to use, keeps the prices lower than ConvertKit, and has a drag-and-drop editor that ConvertKit lacks.
Still, ConvertKit insists on leaving out the drag-and-drop editor while compensating with optimized and attractive templates you don't need to edit much.
ConvertKit also provides several crucial elements that Mailerlite lacks. For instance, it has form-specific opt-in incentives that you can customize to entice new subscribers.
It also provides single-window editing of automated emails under automation and allows for Bulk actions on Broadcast opens of your subscribers.
I don't find MailerLite's lower cost worth it because it sacrifices key features I need. In the end, ConvertKit provides more value for money. You can check our side by side comparison of MailerLite and ConvertKit for additional info.
ConvertKit Vs. GetResponse
GetResponse could help you achieve similar core goals as ConvertKit. It has email templates, forms, landing pages, and integrations, the same as ConvertKit.
GetResponse also goes a step further with multiple dashboard languages. Additionally, it provides some useful advanced features like detailed reports with its premium plan.
However, GetResponse will set you back $15/month for its basic plan, significantly higher than ConvertKit's $9 rate.
It worsens when you leap for more advanced features, seeing as its premium plan costs $97.58, while ConvertKit caps it at $25/month.
I also appreciate ConvertKit more for its straightforward interface. Conversely, GetResponse would subject you to a steep learning curve and advanced features you might not need.
FAQ
Is ConvertKit Legit?
Yes, ConvertKit is a legit digital marketing platform for creators and small businesses. It provides secure subscriber management and stores your customer data safely.
It also processes data under the GDPR and complies with data subject rights across nations.
Can I Create A Poll With ConvertKit?
Yes, you can create a poll with ConvertKit. ConvertKit offers a survey feature that allows you to create website or email surveys.
Is ConvertKit Right For You?
I have tried dozens of email marketing tools, and ConvertKit has the easiest interface I have ever encountered.
If you need a tool to help you develop a new email marketing strategy, I believe you should try  ConvertKit  and explore all of its features.
It keeps things straightforward and provides basic yet vital marketing functionalities such as analytics, forms, an email builder, and landing page templates, which other platforms overcharge to provide.
The platform also has excellent customer support, provides free site migrations, and offers multiple integrations making it a great addition to your business.
Our #1 Recommendation: ConvertKit