Many people write poetry, but not many poets realize they could get paid to write poems.
There are many different ways to monetize poetry, and when you understand how to have success with your poems you can leverage your hobby and start to write poetry for money.
Below you'll find proven techniques for making money writing poems. You'll learn how to submit your poems to publications, earn money by winning contests and many other methods to help you profit from your poetry.
Quick Summary
Monetize your poems by submitting to magazines, creating a poetry book, or winning poetry contests.
Diversify income by writing greeting cards, offering freelance services, teaching poetry, or setting up speaking engagements.
Leverage digital platforms by selling poetry-themed merchandise, starting a poetry blog, or releasing a daily poetry app.
Submit Poems to Magazines
One of the most effective ways to get paid to write poetry if you love writing poems is to find magazines that pay for accepted poem.
Many online and print publications like literary journals accept poems and give money to writers who send their work.
Top Poetry Magazines to Know
Although there are dozens of different magazines that pay for poetry today, here are some leading options you should know about:
Learn Magazine Submission Cycles
If you want to get paid to write poetry for magazines it's important to learn about the submission cycles of different publications.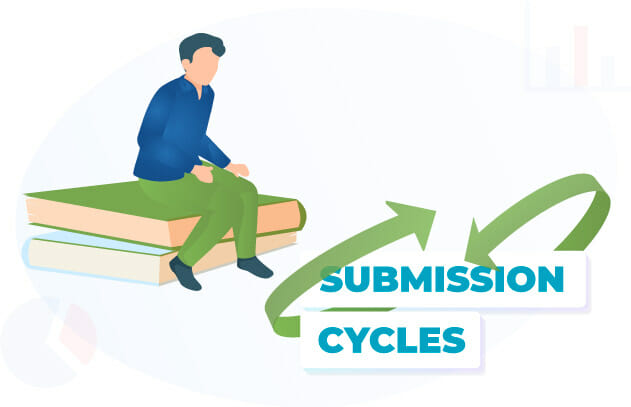 Before you submit poetry to any magazine, take a moment to get familiar with when the publication accepts new submissions.
Many magazines only take submissions from poetry writers during certain times of the year.
Follow the Submission Guidelines Closely
Each magazine has different submission guidelines to be aware of. The guidelines let you know how long poems should be, how they should be formatted and more.
Before you can achieve a poetry published page with one of these magazines, you need to know what they're looking for.
Keep the guidelines nearby when sending poetry to any magazine for the best results.
Create a Poetry Book
Another excellent way to make money from poems is to craft a book of poems. By publishing a poetry collection, you can sell many of your poems at once to fans.
This method requires more work in writing poetry that can be packaged together. It also requires building a following, marketing your work, or finding a publisher that can help you find success.
Self-Publishing
One of the best ways to get started profiting from your poetry early on is to handle getting your poetry published yourself. After you have a full collection of poetry, you can use a self-publishing service to help you package and design your book.
Working with a Publisher
Just as a publisher is always looking for short stories, many are also looking for poetry. If you're very talented you can get paid to write poetry by contacting publishers in the industry.
Work with these experts to get your first book published and to get help marketing it to others.
Top publishing companies looking for poetry include Four Way Books, Steel Toe Books, Plan B Press, Wipf and Stock Publishers, and many others.
Win Poetry Contests
One of the most effective ways to start to get paid to write poetry is to win contests. Many contests around the world accept submissions and give out prize money, publishing contracts, teaching jobs, and more to the winners.
Learning about these competitions and entering is an excellent way to help you get started in poetry.
Get to know things like submission fee requirements, minimum payment thresholds, and if the contest will accept simultaneous submissions, will help you understand the process and help you have the highest level of success when entering contests. .
Finding Contests to Enter
There's a long list of contests you can enter for a chance to win impressive prizes. When you're starting out, contests are an effective way to get recognized as a poet and earn money.
Below are some of the best contests poets should enter their creative writing into.
The New American Press takes poetry book submissions of 48 pages or greater.
The contest pays a top prize of $1,500 and the author gets their book published after winning.
The Ballard Spahr Prize offers a lucrative $10,000 award to a winner that submits a manuscript of at least 48 pages.
The contest is only open to residents of Iowa, North Dakota, South Dakota, Michigan, Minnesota or Wisconsin.
There's a huge list of contests you can enter your poetry in. If you write poetry, consider testing your writing in a mix of contests for a chance to win.
Follow the Guidelines for a Fighting Chance
Each contest has guidelines for its entrants. Some limit entries up to five poems, others want a full book, and many accept submissions during specific times of the year.
Learn the rules and follow them closely for a chance to win.
Create and Sell Poetry Art
Along with being published in a literary journal, you can earn money from your poetry by creating art using your words.
Create paintings, wall decor, wood plaques, and other products that include your written poetry. You can sell these creations on platforms like Etsy or create your own web store.
Write Greeting Cards
One of the most common ways to get paid to publish poetry is to sell it as wish cards. Many greeting card companies accept poetry submissions for pay. You could also create your own cards and sell them yourself.
Submit Greeting Cards to Major Companies
Major companies such as Papyrus, Oatmeal Studios, Calypso Studios, and many others pay between $250 and $500 for submissions used on wish cards.
Create and Sell Custom Greeting Cards
Along with attempting to have your poetry printed on wish cards at publishers, you can create your own cards at home and sell them online. List your poetry online for others to buy. You could also make writing services offering to create custom cards for others.
Write Freelance Poetry for Others
There's a major market for freelance writers who want to create poetry for others. People want to make custom wish cards, anniversary gifts, special messages, and more that include poetry. Most poets write for themselves or use their own words, but you can offer your services to others too.
Customize Greeting Cards
All throughout the year, you can sell services creating custom messages for wish cards for others. People want custom, well-written poems for personal occations, whether it's Valentine's day, an anniversary, or a birthday. Sell this service online, and you can earn big time.
Help with Speeches and Vows
Whether someone is hosting a dinner event, speaking at a wedding, or something else, good speeches are hard to come by.
If you can help create a captivating segment in a speech, you can earn money from it. Sell your services online through sites like Fiverr and Upwork.
Sell Print-On Demand Merchandise Featuring Your Poetry
Today it's easier than ever to customize and release your own merchandise online. If you can create poetry or sayings that people like, you can put them on mugs, shirts, and hats and sell them. Use your words to sell your products effectively.
Build a Web Store
If you're committed to selling custom merchandise, you can use services like Shopify to create a custom web store to sell your products. With your store, you can offer a wide range of products.
Common Items to Customize and Sell
You can customize and sell many items, but hats, shirts, mugs, signs, and cards are some of the most popular.
Teach Poetry Classes
If you're a skilled poet, you can use your skills to get paid by others that want to learn what you know.
Along with being paid to write poetry, you can start a poetry online class, a tutoring business, or an online course teaching poetry.
Offer One-on-One Lessons
Before you know whether teaching is for you, consider being a poetry tutor. Work with students one-on-one and help them learn to write poetry.
You can also review their work and make recommendations in these classes and get paid an hourly rate.
Create a Poetry Course
One of the best ways to earn money as a poetry expert is by making an online course. Publish your course on a platform like Coursera or Teachable and start marketing it make more sales.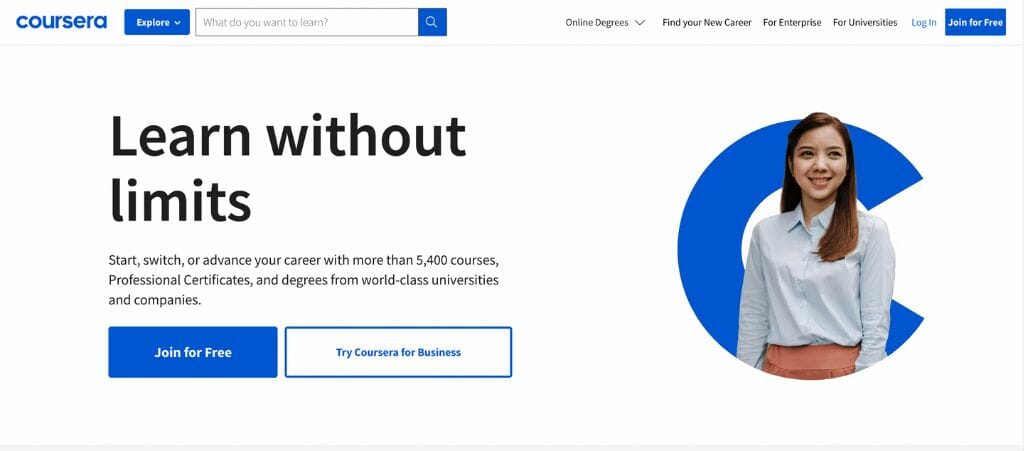 Set up Speaking Engagements and Public Readings
While not an obvious way to get paid to write poetry, taking on speaking engagements is a way to earn money from your poetic writing aside from published poems.
Whether you publish poetry and talk about your work, or you offer public lessons, or you create inspirational writings, you have many ways to share your skills with others.
Booking Classrooms and Schools
Talk with local schools to get access to classrooms for speaking engagements.
You can get paid to write by sharing your creations with students pursuing writing. .
Emphasize the skills you can teach, and set up paid lectures, tutoring sessions, and workshops for interested students and faculty.
Promote Your Merchandise
While taking on these speaking opportunities, you can use the exposure to help you sell your merchandise as well. By speaking and connecting with others locally, you can use your published poems and unpublished creations to inspire others.
Create a Poetry-Themed Blog
Even before you have poems submitted to major publications, you can create a poetry-themed blog online.
One way to get paid to write is to build your own audience online. Form a blog, foster an audience, and release poetry and other written works.
Build an Audience Slowly
You can start building an audience on your website by making frequent online posts that entertain and inspire others and promoting it. Consider promoting your site on social media to bring even more visitors to your site.
Once you have a real audience, you could host your own seasonal poetry contests and other special events that will excite your site members.
Promote Your Products
Building an active website gives you an audience to sell books, merchandise, and poetry-writing services.
Showcase your products and encourage other users to test them and experience them. Over time you'll start earning from your products.
Sell Ad Space
If your site becomes popular enough, you could sell ad space to interested companies or sign up to an ad network.
Allow them to purchase ads on your site for a monthly fee, and you'll profit more from your writing.
You can earn from your written creations without submitting poetry or having a poem published with a major agency. Your multiple poems may do well on different social media channels.
Show off your creations, explain how to write poetry, talk about other writing endeavors and help others and you'll build a social following fast.
Start a Facebook Group
A group on Facebook is an excellent way to build a community of poets and writers. Members can begin submitting poetry and sharing their creations to help build your community.
Eventually, you may get noticed by a freelance writer or two, and your community will grow.
Build a Following on Instagram
Create photos with your poems, inspirational quotes, and more, and grow your following on Instagram.
With a large community on the platform, you can get paid to write by selling products and books effectively.
Major influencers on Instagram can also sell advertisements directly.
Read and Create Poetry on YouTube and TikTok
By making videos with poetry entries, writing tutorials, and more, you can build interest on YouTube and TikTok.
As the number of followers increases, you'll have advertising opportunities on these platforms.
Release a Daily Poetry App
As a poet, you don't just have to work with the Poetry Foundation and similar publishers to earn money.
Along with something you own, like a poetry blog, you could create a published poem app. Release an app that puts out regular poetry to the users for inspiration. That is one of the ways you can monetize your skills online.
Release new poetry regularly, and you have a product some iOS and Android users may be interested in. You could hire a developer to create the app for you or use an online app tool.
You may even decide to take submitted poems from your users. The published submissions will be there for others to see.
What's next
There are dozens of ways to profit from writing poetry. Whether you enter a Poetry contest or sell poems to Slipstream Poetry and similar publishers, you can earn if you're skilled enough.
If you're interested in building your own poetry website, visit this free webinar and learn to create an effective poetry site to get your money-making journey started.