Foreword by Matt Diggity:
If you've look in the SERPs recently, you might have noticed that featured snippets have slightly changed.
Whereas before, if you rank for the snippet the image is pulled from your site – Now, the image will most likely be pulled from the #1 ranking image in Google Image search.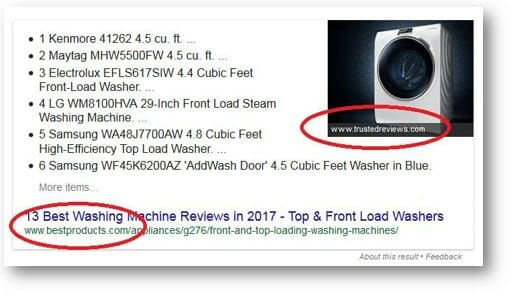 Sounds annoying, right?
Not if you know how to rank in Google Images.
In the video below, we'll cover how to rank #1.
For this sneaky post, I've brought on Dino Gomez to show you exactly how to do just that.
Benefits of Ranking Images
1) Branding
Include a logo watermark on your image and that can be seen front and center on Google for a competitive target keyword.
2) Traffic
Depending on your niche, image optimization can drive a fair bit of extra traffic.
In particular, ecommerce websites have much to gain.
I ranked a client in the fashion apparel industry and their designs showed up first for competitive terms in addition to their website. Since people look closely at the design of clothing as part of the buying consideration; it helped drive click through rate from Google image results.
"How to articles" also have much to gain from image optimization.
When people are looking to learn something they often want to see a "visual" of how it is done.
3) Rich Snippets
There's been a lot of recent discussion around how to rank for rich snippets and rich snippet images.
Results are showing that rich snippets sometimes pull images from websites not even on page 1 of Google for that query.  The truth is that most of the time, like Matt said, the images is getting pulled from Google image rankings.
Imagine your competitor does all the work to gain a rich snippet but your image is sitting with the snippet at position zero.
There's a good chance you're going to steal some of that traffic and brand awareness again.
4) Amusement
I ranked myself for "best looking guy in San Diego".  
My competition (see the images next to me) was obviously fierce as I'm barely beating out the fellas that went shirtless.
Needless to say,  I showed my girlfriend.
And my mom.
And my buddy who spams me with fake political stories.
Their reaction?
And the result…
Girlfriend thinks I'm amazing. (win)
Mom has most proud moment of her life. (win)
Friend stops spamming me with fake news. (win)
Who would've thought image optimization could be so damn amusing and powerful.
How to Rank Images in Google (Step by Step)
Ranking images in Google is very similar to ranking a Youtube video.
In fact ranking images is actually easier because the competition is lower (not many people are intentionally aiming to rank photos).
Here are the steps to rank an image…
1) Alt text
The alt text of the image needs to match or be a partial match keyword to what you're aiming to rank for.
2) Content
The content surrounding where your image is hosted needs to be closely related to your target keyword.
3) Authority
This is relevant to the competitiveness of the keyword you're trying to rank.
If you're aiming to steal a rich snippet image spot then the hosting website of your image should have some comparable authority to your competition holding the actual text snippet.
Here's an example of stealing the image snippet.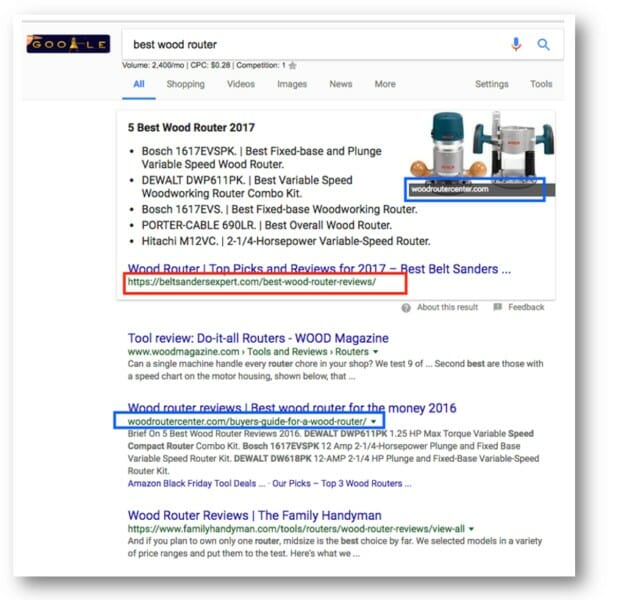 If you check the alt text of the image you'll verify it's a partial match of the keyword.   
You'll also see the website stealing the image snippet has very similar authority to the website with the actual text snippet. (below)
4) Syndication
Take your image and syndicate it out to all the image sharing websites. This includes Google plus, Flickr, Google Picassa, & others. Link back to the original image.
Here's a link to the gig that I use: click here.
5) Juice The Image
Take your image and embed it on a few PBN sites just as you would if you were aiming to rank a Youtube video. Make sure the embed references the hosting website image source code as the point of origin.
That's it.
Depending on the competition level and authority of your image-hosting website you'll hit the top of google images quickly.
Finally, what image search do you plan to rank for?