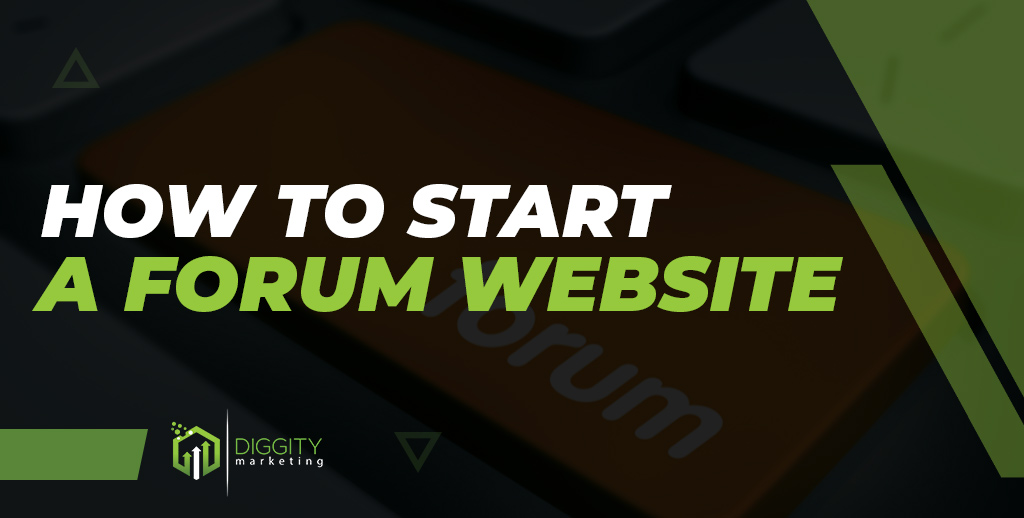 As a professional with extensive experience in web development, community management, and digital marketing, I have successfully built and managed multiple forum websites across various niches. This experience has equipped me with a deep understanding of the nuances and best practices associated with creating, maintaining, and growing online communities through forums.
In this article, leveraging my expertise, we will guide you through the process of starting your own forum website, discussing the benefits and potential challenges you may encounter. With a plethora of web hosting companies offering user-friendly forum-building software, initiating your online forum has become more accessible than ever.
The good news is that starting a forum is very easy. Most web hosting companies will include free forum-building software that can be installed on your website forum in a few clicks.
What Is A Forum?
A forum is an online platform where members can discuss topics. A forum is also called a message board.
Forums are a great way to build an active community around a particular subject. For example, there are online forums for almost every topic out there, such as fitness, electronics, travel, and many others.
It makes it easy for people to share their experiences, knowledge, and opinions with one another.
Some people prefer to ask questions on message boards because they can be answered by individual people and the responses are more personal and specific.
Besides a platform for community discussions, a forum website can also be used for business purposes, such as customer support forums.
Creating a customer support forum for your business is a good idea because you can publicly answer customer questions, complaints, and concerns. In turn, that will save customer service agents from repeatedly answering the same questions.
In short, there are lots of benefits to creating a forum website.
Can A Forum Make Money?
Yes, a forum can make money. There are many ways to make money from a forum, such as ads, affiliate links, sponsored posts, paid features, exclusive VIP categories, and much more. You can also make money from a forum by charging members a monthly fee to access the content.
Another good way to monetize a forum is to charge users for posting in certain categories, such as the marketplace section for selling services. Some online forums also charge members to post a link in their signature, an area below their profile, and visible on every post.
Starting A Forum: Pros And Cons
Pros
Improve engagement on your platform
Publically respond to customer queries (better customer service)
Collect honest feedback on products, services, or ideas
Earn additional income
Build authority in your industry
A private platform for "Insider" discussions and information
Cons
Time-consuming to manage a forum with a small team
Filtering out spam and unwanted posts can be a hassle
How To Start A Forum Website
Now let's get into the specifics of how to start a forum website for your community or business.
Choose A Forum Hosting Partner
As mentioned earlier, almost every major hosting company will provide the tools and software you need to build a forum, so the first step is to choose a hosting partner.
It's important to choose the right hosting partner because you don't want your forum members to be bogged down by slow load times. A forum should be fast and responsive. If you're not sure where to start, take a look at our how to to choose a web hosting guide.
I recommend SiteGround as a hosting provider because they offer about 15 different forum software applications. Use our link for 60% off your first plan. SiteGround includes Softaculous which is a one-click auto installer for software.
You can take a look at some of our other recommended hosting providers.
Get A Domain Name
Now that you have selected your hosting company, it's time to choose a domain name for your forum website. A domain name is where your website lives online, it's the website address. It should be short, relevant, and easy to remember.
It's a good idea to include the word "forum" in your domain name to keep it relevant. One example of this would be Warrior Forum, one of the biggest internet marketing forums.
Domain Security And Privacy
On the subject of domain names, it's important to use a Secure Sockets Layer (SSL) certificate and Whois Privacy for your domain name. These two features are often included as add-ons when you buy a domain name.
Most of the time an SSL certificate is provided for free but it will vary depending on your hosting provider. Without an SSL certificate, your forum won't have the green security checkmark next to it.
Most web browsers will show a warning to visitors saying your forum is not secure if it does not have an SSL. The warning could scare visitors away.
Whois Privacy will hide the personal details that you used to register your domain name. It's important because you don't want your name, address, email address, and other information, available to the public.
When you buy Whois Privacy, the information will be replaced with generic information from your hosting company and your personal details will remain private.
Note: If you don't buy a domain name from your hosting company, you will need to manually change your domain name's nameservers to SiteGrounds. When you buy a domain name with SiteGround, the nameservers are automatically updated to match your hosting account, so it saves you a step in the process.
Use A Sub-Domain
If you already have a domain name, adding a forum on a sub-domain of your main website is a good idea. A subdomain is an extension of your primary domain name.
Most customer service forums are hosted on a subdomain because it makes it easier for visitors to know exactly what the forum is about.
Let's say that your main domain name is diggitymarketing.com. You can create a subdomain called forum.diggitymarketing.com and host your forum there.
Most of the time, creating a subdomain of your main domain is free and can be done through your hosting provider. You can also make an unlimited number of sub-domains.
How To Set Up Your Forum Software
Now that you have a web hosting plan and a domain name (with an SSL and WhoIs privacy) it's time to install your forum software and set up the forum. You can use many free applications to build a forum, but some are easier to use than others.
Use Softaculous Auto Installer
With SiteGround's Softaculous(Softaculous is also available on other hosting companies) you can browse through the software available for building forums and messaging boards.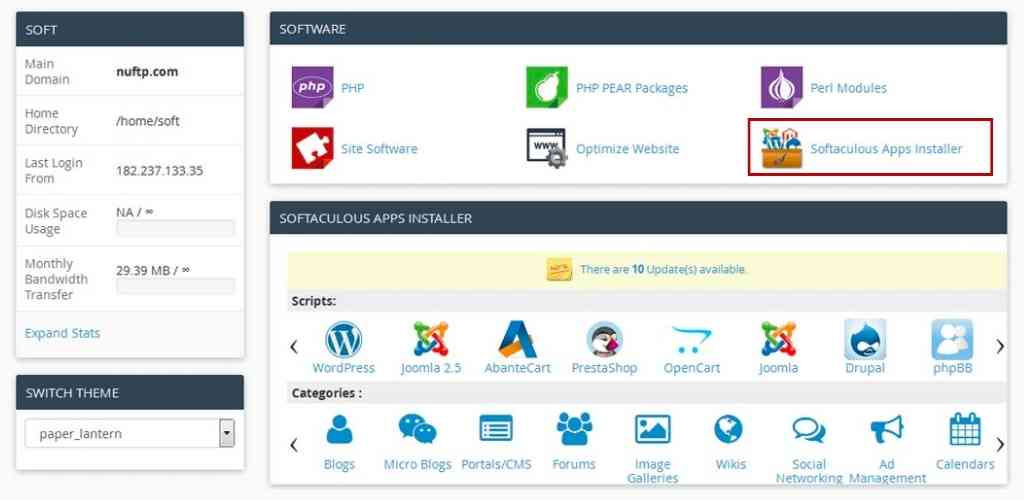 It contains a collection of free open-source software.
The wizard will walk you through the installation process for your chosen software.
No coding knowledge is required.
To access Softaculous, log in to your account at SiteGround, and in the cPanel, you'll find Softaculous under the Auto Installers section.
Once inside Softaculous, on the left-hand side, you'll see software categories, expand the Forums section.
Recommended Forum Software
The best forum software are phpBB, SMF (Simple Machines Forum), and MyBB. phpBB is a great and easy-to-use forum platform.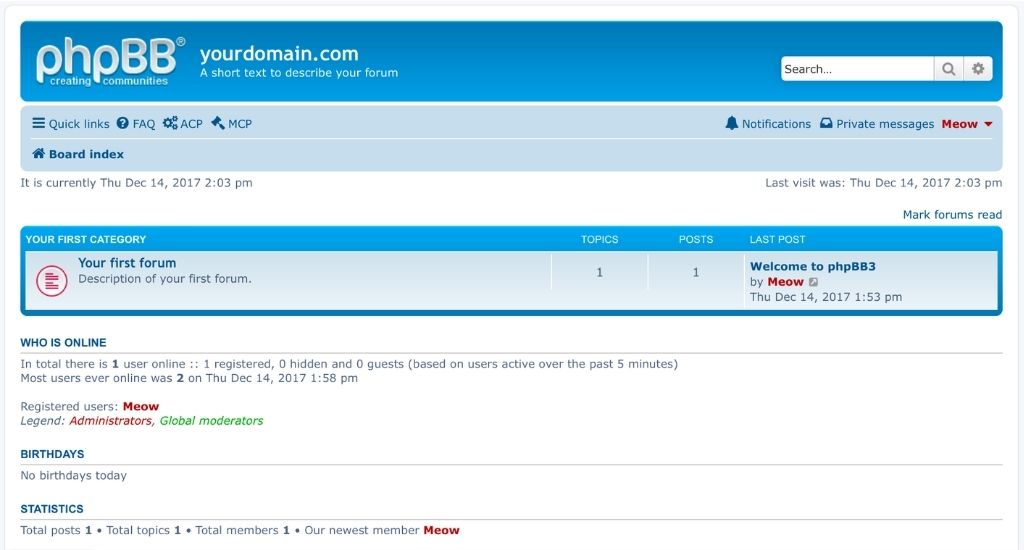 Select the software you want to use and follow the installation steps, you should have the software up and running in a matter of minutes. There are many forum applications that you can use but these are the easiest ones to start with.
Publish Your Forum
Once the software is installed on your web host, the forum will be live. Open the website address to see a live preview.
Before you start advertising the forum, it's a good idea to configure the settings and create some preset discussions for the new online community. You can set your forum website as private while you work on the back-end and make it ready.
Update Your Forum Settings
Updating your forum settings is important because you need to enable anti-spam features, create roles, and other features before the forum starts receiving internet users.
In most cases, you will be redirected to an admin panel after you install the forum software and you can immediately start changing basic settings.
For starters, enable some anti-spam features, such as adding a post-throttle limit, requiring users to register before posting replies, and changing the forum visibility.
I recommend keeping the forum private until you have some security features in place. Remember, a private small forum is much easier to manage than a public one with thousands of members.
The last thing you want is for your forum to be flooded with spam. Bots are particularly good at finding new forums and blasting them with spam. Consider adding Captcha and other anti-spam features to cut down on spam.
Make Forum Community Rules
Every forum should have a detailed list of rules that is public and available for every user to review. It's a good idea to create a forum website post that contains all the forum rules, so you can update it as needed. The forum rules don't need to be overly complicated.
Just keep the forum rules simple and straightforward, and make sure the users are aware of them. A detailed list of rules will keep the forum clean and the discussions on-topic, improving the members' experience.
Most forum platforms will allow administrators to add a link to the forum page with the rules in every thread. Banning abusive members after they break the rules is important.
User Permissions & Moderators
Now you need to customize user permissions and roles. When a forum platform like PhpBB, user permissions are organized into Global Permissions and Forum Based Permissions.
Global Permissions apply across the forum, while Forum Based Permissions are only relevant to specific categories. Appoint community moderators to manage various sections of the forum.
Remember, the key to a successful forum is good forum management. Moderators are responsible for making sure users not only stay on topic but also follow the rules.
It's also important to ban troublesome users when they break the rules. Forum owners often struggle with management.
Follow PhpBB tutorials over here.
Create And Organize Forum Pages
Nobody likes an empty forum.
To boost engagement, it's recommended to create a variety of discussion threads (forum topics) that people can immediately reply to.
These could be simple questions that start a discussion, such as "What is your recommended x for x?" and so on. Creating a forum page is very easy.
You could also create a forum website category for discussions not related to your main subjects, such as politics, news, and whatnot.
These are often called "Anything Goes Forum" where users can talk about anything they want.
People will often give you a free forum script in these threads. They're awesome for inspiration and sharing knowledge.
The idea is to create a bunch of ready-made discussion topics, so users don't have to come up with their own subjects. It will also show that it's an active community.
Most people won't want to post discussions on a forum that looks abandoned.
With PhpBB, in the Administration Control Panel, you'll find a tab for Forums.
Click on Create New Forum, adjust the categories, and post your discussion topics (also called threads).
You'll want to repeat this process until your own forum has plenty of threads for users to share their opinions.
Can You Make A Forum On WORDPRESS?
Yes. You can make a forum on WordPress by installing the bbPress forum plugin on your website. There are other forum plugin options too.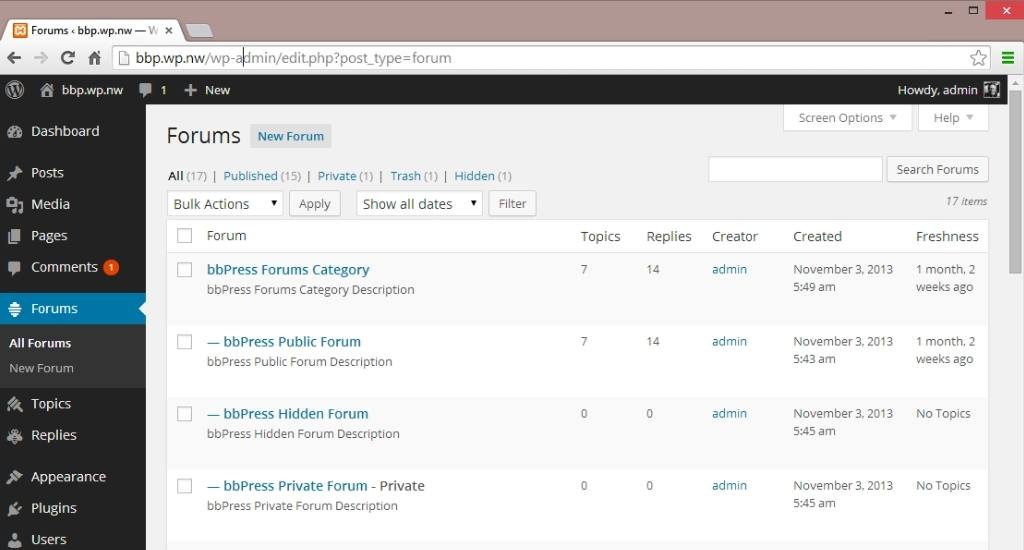 Installing a forum on your WordPress site will allow you to use a variety of WordPress themes and plugins to customize your forum.
Select A Theme For The Forum
If you create a forum using WordPress, the forum will inherit your WordPress theme's configuration. For that reason, it's a good idea to choose a WordPress theme that not only looks good but also has good performance.
GeneratePress is a lightweight WordPress forum's theme that I really like. If your WordPress website is not fast enough, read our how-to speed up a WordPress website guide.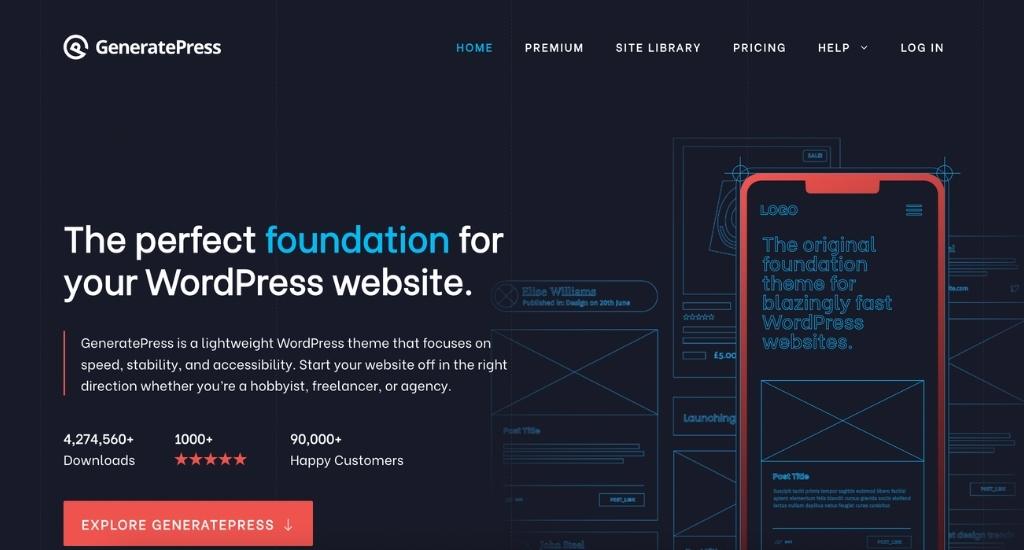 Not using WordPress? Make sure the color of your forum's theme matches the theme of your main website, brand, or company.
Marketing Your Forum
Now that you have your forum with the basic settings configured and rules added, it's time to start marketing it. With a brand new forum, you can't rely on organic search traffic because it takes a while for new forums to be indexed on search engines.
It will take time to build up momentum on search engines, but with efficient marketing campaigns, you should have a decent number of active and engaged users. Your forum needs to give site visitors a reason to stick around.
Social Media
Once your forum is ready, advertise it across all of your channels, such as Facebook, Twitter, email lists, and whatnot.
You could also create an announcement on your main website that includes the link to the new forum.
Another idea is to run some social media ads to test the market for your forum.
On that note, make sure the forum is user-friendly.
If you make it easy for people to register and join the discussion they'll be more likely to do so.
The registration process should be very simple and straightforward.
Key Selling Points
Try to identify a few key areas where your forum stands out from others.
Think of these as key selling points.
What makes your forum special?
Does your forum have active subject experts?
Is there some insider information on your forum that can't be found elsewhere?
Take a look at other forums, and see how you can improve on them.
How Do You Run A Successful Forum Website
Create Interesting Topic Discussions (Provide Value)
The key to a successful forum is quality content. The threads should share as much value as possible. For example, you can share detailed guides, tips, tricks, and anything else that will benefit the reader.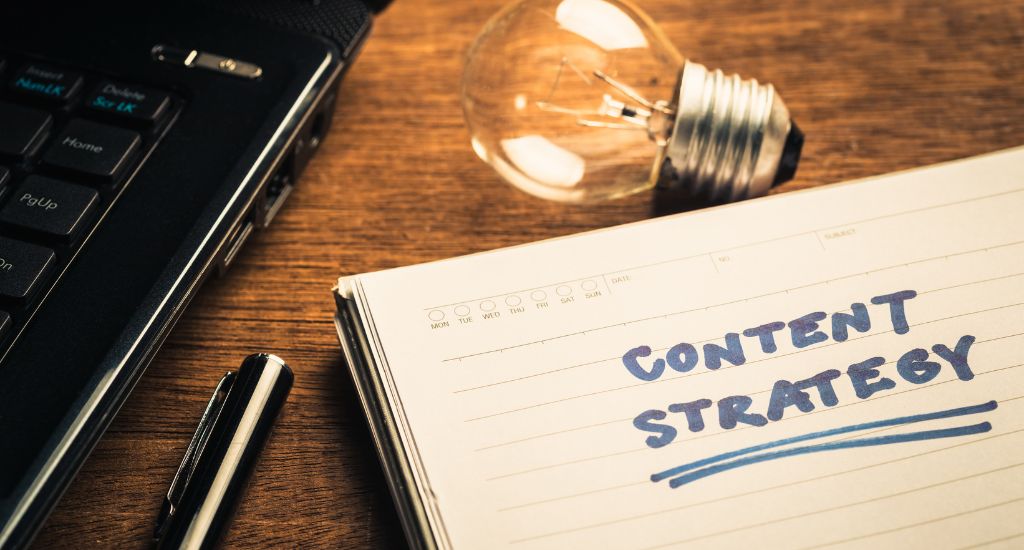 Make sure the information is updated and relevant. Many forums charge a monthly fee for access which people are happy to pay if the content is worth it. Creating hot topic discussions is a good idea too.
Create Badges And Incentives To Increase Engagement
Encourage your new members to post on your forum by creating incentives. Consider making user "levels" or roles, based on their post count, and other factors.
You can also create badges that are displayed on members' profiles once they reach certain milestones. It's a good idea to make fun ways for new members to "level up" their profiles. You want an active forum!
Run Contests And Giveaways
Another way to quickly boost engagement is to host regular contests and giveaways. These could be very simple and the prize doesn't have to be extravagant.
The contest rules could be straightforward such as "Post a reply for a chance to win a $10 gift card" or something along those lines. Contests and giveaways are a fun way to keep your members active and reward them from time to time.
Create A Marketplace
If relevant to your industry, having a space where members can advertise their products or services on your forum can be helpful.
Lots of forums in the marketing industry offer these sections and charge members a fee to post an advertisement.
The members benefit from the increased business and your forum makes some additional income, it's a win for everyone.
Remember, it's important to keep the marketplace clean and free from scams and other unwanted services.
Keep It Clean
Most forums are riddled with spam, arguments, rude responses, and all kinds of unhelpful content.
Once your forum grows, the amount of unhelpful content will increase too, it's the nature of online discussion boards.
The key is to keep it to a minimum. As a forum admin, you'll be responsible for purging the forum of spam.
Keeping your forum clean is important because it improves the experience for all your members and keeps them coming back.
There are many different ways to keep your community members engaged, and it's up to you to test and discover what works best.
Ready to Start Your Forum?
Starting a forum is a straightforward process and it can be a huge asset to your online business.
With tools like Softaculous, you can easily install a variety of forum apps on your web hosting account in a few minutes.
It's up to you to build the forum, create high-value discussions, spread the word, encourage user engagement, and keep spam to a minimum.
With proper management, your forum can quickly grow to become a go-to online resource for people in your industry.
It can also be a great source of income for you too.
Not sure where to start? Join the Affiliate Lab to learn my exact blueprint for creating high-income websites.
Frequently Asked Questions (FAQs)
How Much Does It Cost To Run A Forum?
The cost to start a small forum on a shared web hosting account can be as little as $3.99/month.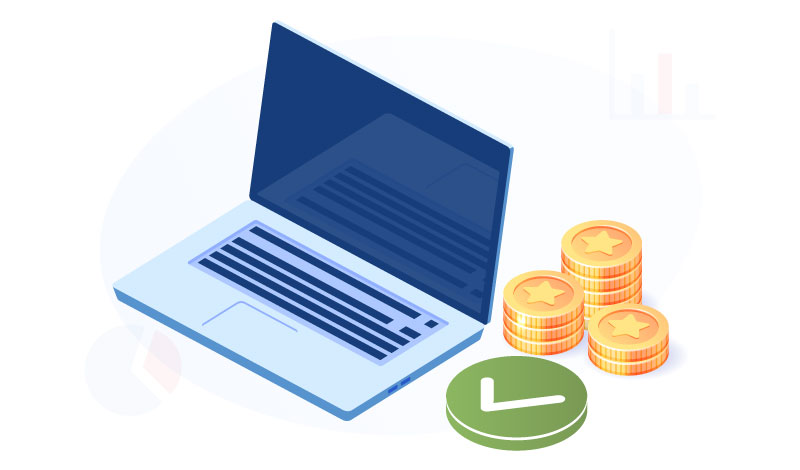 As the forum grows, you might need to upgrade to a more suitable web hosting provider. It depends on your forum's bandwidth requirements.
Can You Make A Forum On Wix?
Yes, you can make a forum on Wix by installing the Wix Forum app from the App Panel.
Can You Make A Forum On Squarespace?
No, you can't make a forum on Squarespace. At the moment, Squarespace does not provide apps or tools to create a forum. However, you can link your Squarespace domain to a forum, or embed a discussion board using third-party tools.
Can You Make A Forum On Facebook?
You can't make a forum on Facebook. Facebook uses Facebook Groups for community discussions. Facebook Groups can be a good option for your community members but Facebook's feed algorithm often hides posts.