SEMrush and Rank Ranger are SEO software providing industry-leading customer support, link management, property management, and more for your SEO management. SEO software and rank tracking are key to keeping your website visible to help you grow sales.
We have a decade of experience in the SEO field and have managed several websites with similar software. In this article, we will compare SEMRush and Rank Ranger based on their features, prices, and more which can increase your website conversion rates.
Quick Summary
SEMrush is a search engine optimization tool that helps with SEO campaigns and marketing to manage the online reputation of your business effortlessly.

Rank Ranger is an affordable SEO marketing tool designed for agencies and local businesses to manage their digital channels.

SEMrush and Rank Ranger offer similar features like keyword research, marketing, link management, and more.
---
What Is SEMRush?
SEMRush is a search engine optimization tool that helps with marketing channels and SEO campaigns. Their all-in-one platform enables you to manage SEO, pay-per-click, social media, and content marketing.
With SEMRush, you can identify trends within your niche and understand user behavior. SEMrush audits your on-page SEO to improve your online reputation.
SEMRush is also considered a customer experience platform for digital marketing agencies and consultants that work with multiple clients.
---
What Is Rank Ranger?
Rank Ranger is an affordable SEO software for agencies and in-house professionals to gain insights from customer experience.
Rank Ranger's online marketing platform tracks and monitors organic, local, mobile, app, and video rank on hundreds of search engines, monitor backlink data, and integrates marketing metrics for third-party software and devices.
---
SEMRush vs. Rank Ranger: Feature Comparison
SEMrush and Rank Ranger have similar features, but some key differences exist.
1. Keyword Research
SEMrush
SEMrush has a keyword analytics tab and organic research tab offering keyword data. SEMrush lists specific keywords that create online visibility for a website.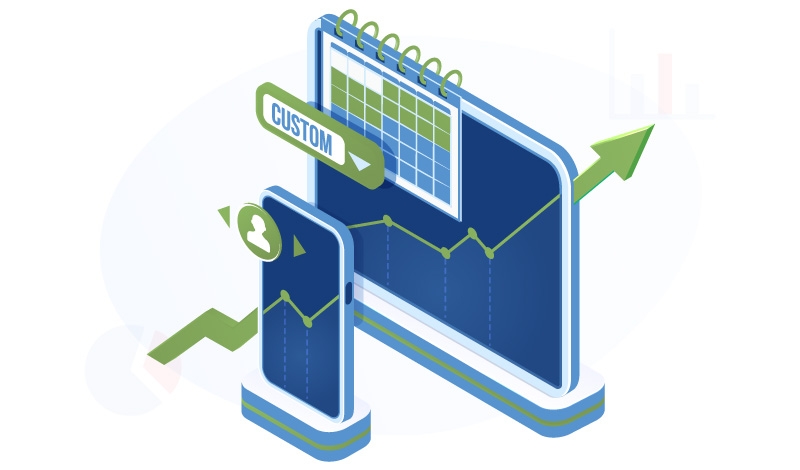 The following services allow businesses to filter the keyword list based on keyword variations, keyword difficulty, and more.
Rank Ranger
Rank Ranger has a keyword research tool that is a gateway for related keywords, search queries, related topics, and keyword finder results for any keyword.
You can also get information about specific keywords, such as Google search volume, keyword difficulty, relevance, and country-specific data.
---
2. Link Management
SEMrush
SEMrush offers a link-building tool that collects link-building opportunities and provides a management interface to run outreach campaigns to acquire links. They use automatic event tracking to run competitive analyses on SEO rivals. 
Their link management provides extensive lists of outreach prospects based on target keywords, built-in workflow to manage outreach, Gmail and Google search console integration, automatic contact information for target websites, and the ability to monitor your campaign progress over time.
Rank Ranger
Rank Ranger offers several link management tools, including Link Ranger, backlink tracking, backlink analysis, and more.
Link Ranger allows you to track and analyze backlinks and monitor mass data of supplier and employee activity and expenses.
Backlink analysis can be completed through the Link status report, which lets you know whether or not a link is valid, is marked as no follow, exists at the host address, etc.
---
3. Marketing Tools 
SEMRush
SEMrush offers several marketing tools, including a marketing calendar, content audit, post-tracking, and more. The marketing calendar allows you to manage content strategies, plan your editorial calendar, and collaborate with your team.
A content audit allows you to analyze your content, assess top-performing content, and see which ones need an update. Post tracking allows you to measure the performance of competitors' articles or yours.
It also allows you to track social media engagement, referral traffic, and keyword rankings of content.
It is much easier to double your business by doubling the conversion rate than doubling traffic.
– Jeff Eisenberg, President at  Eisenberg, Vital & Ryze Advertising
Rank Ranger
Rank Ranger offers a marketing dashboard that changes how marketing and SEO companies make reports for their clients.
The marketing dashboard will save time by populating the SEO and backlink data and seamlessly integrating data import with third-party sources such as Google Analytics.
They can also help with automatic email marketing, text messaging, and more.
---
Pricing Comparison
SEMrush
Pro ($199.95 per month):

 Creates five scheduled PDF reports, crawling for 100,000 web pages, 500 keyword tracking, five projects, 3,000 daily reports, and 10,000 results per daily reporting.

Guru ($299.95 per month):

Includes features from the previous plan plus branded PDF reports, historical data, 20 scheduled PDF daily reports, crawling for 300,000 web pages, tracking for 1500 keywords, 5,000 reports daily, and 30,000 results per daily reporting.

Business ($449.95 per month):

Includes features from the previous two plans plus product listing Google ads, 50 PDF reports, crawling for 1,000,000 pages, tracking 5,000 keywords, 200 projects, and 10,000 daily reports with 50,000 results per reporting.

SEMrush offers a 30-day free trial to try out their services.
Rank Ranger
Lite ($79 per month):

 Includes up to 500 keywords, 15 dashboards, two search engines per campaign, unlimited daily reports, social analytics, and more.

Standard ($149 per month):

Includes everything from the previous plan plus 1,000 keywords and 30 dashboards.

Pro ($699 per month):

Includes everything from the previous two plans plus 5,000 keywords and 100 dashboards, data studio connector, and standard API.

Premium ($2,700 per month):

The enterprise plan includes everything from the previous packages plus 25,000 keywords and 250 dashboards.

Rank Ranger offers a 14-day free trial with their plans.
---
FAQs
What Is SEMrush Used For?
SEMrush is used for improving your website's online visibility with SEO, PPC, SMM, keyword research, competitor research, content marketing, campaign marketing, and more.
Is SEMrush Good For Beginners To Use?
Yes, SEMrush is good for beginners. Their tools are relatively simple to use for keyword research and more.
What Is Rank Ranger Used For?
Rank Ranger is used to understand key analytics of SEO and provides custom rank tracking, competition tracking, mobile rank tracking, and more. 
---
SEMrush vs. Rank Ranger: The Ultimate Winner
Which of these platforms is best for your company depends on your business needs and how you are hoping to improve your online visibility. 
Rank Ranger is an overall more expensive service compared to SEMrush, and because their offerings are a bit more scaled-down than what SEMrush offers, it may not be worth paying the extra price.
Overall, we recommend SEMrush due to its suitability for all experience levels, value, marketing tools, link management, and keyword research tools. SEMrush is an ideal tool to optimize your website and increase your search ranking.
Our #1 Recommendation: Semrush