The first quarter of the year is closing soon. Now is the time to think about what's working, what isn't, and how you're going to end the year on top. In this roundup, we've got some great ideas on where you can find an edge.
First up is an abundance of case studies. The data has revealed some new ways to write the best headlines and how many google searches end without a click. You'll also get to hear Google's response to the research on clicks.
Next, you can upgrade your skills with the month's top guides. You'll learn how to recognize three under-utilized signals for SEO and how to use the Google knowledge graph to ensure your content features in answers.
At the end of the list, you'll find some top news items. Google has announced a product reviews algorithm update, a fellow affiliate has achieved a $6 million exit, and Google has dropped the newest version of analytics. Also, we may be waiting longer for the core web vitals update.
100m Posts Analyzed: What You Need To Write The Best Headlines
https://buzzsumo.com/resources/hundred-million-best-headlines-study/view/#digital-content
Louise Linehan of BuzzSumo brings us this analysis of how to write the best headlines based on 100,000,000 posts.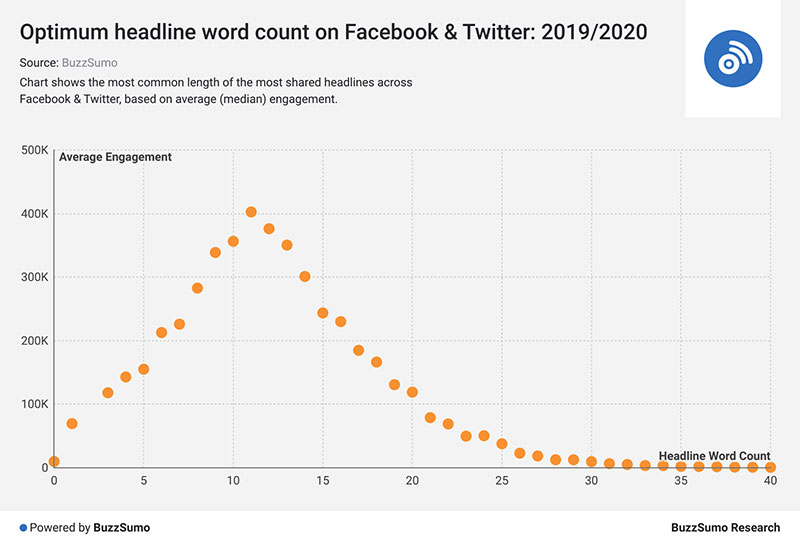 By digging through trends, she provided some compelling answers to questions all marketers need to ask. As an example, let's look at three big questions and what the research revealed for each of them.
What's the ideal headline length?
What are the best numbers to use in headlines?
What are the best phrases to start or end Facebook headlines?
For the first one, the research revealed that the ideal length for headlines was 11 words and 65 characters. Descriptive headlines that were long enough to explain the information significantly outperformed snappier headlines at half the length.
The best number to use in headlines appeared to be "10". However, all of the next most popular numbers were all in the single digits. So, readers like at least ten, but more than that may strike them as too big a time investment.
The research revealed that certain phrases placed at the start of a headline were more likely to create interest. At the top of the list (by a lot) were:
X ways to
X of the
How to make
The X best
X reasons why
The rest of the research is filled with some great insights that you shouldn't miss. For now, let's look at some search-centered research. Sparktoro published a controversial (we'll get to Google's reply) look at how many searches end without a click.
In 2020, Two-Thirds of Google Searches Ended Without a Click          
https://sparktoro.com/blog/in-2020-two-thirds-of-google-searches-ended-without-a-click/
Rand Fishkin of Sparktoro published this follow-up to a 2019 study that showed slightly more than half of all Google searches ended without a click.
His latest research (with data sourced from SimilarWeb) shows that from January to December 2020, 64.82% of searches on Google ended without the user clicking on another web property. Rand believes even that number is undercounting the real difference.
The research also revealed that the rise of mobile searches played an outsize role in these results. The click-through rate for searches on desktops is still close to 50%. However, for mobile searches, only 21.99% of searches end in a click.
Mobile devices account for far more searches around the world than desktops do. Rand suggests that the stunning lack of click-through on mobile may be a direct and intended result of Google's mobile-first strategy.
Rand closes with some concern about the massive and still-growing power of Google as both a leader in search and in advertising. He predicts that zero-click searches are likely to become even more common in the future.
His work here attracted a lot of attention, including from Google. In the next piece, we'll look at Google's official response.
(Reply) Google Search sends more traffic to the open web every year
https://blog.google/products/search/google-search-sends-more-traffic-open-web-every-year
Danny Sullivan, Google's public liaison, brings us this reply to the zero-click discourse. In it, he argues that Google Search continues to send billions of clicks to websites every day, and notes that it has sent more traffic to the open web every year since Google launched.
He starts by introducing several factors that should be considered when looking at the changes in clicks.

First, he points out; people reformulate their queries. Sometimes, several searches will fail before the user finds the term that produces the results they want. Danny argues that features like "related searches" encourage more zero-click searches than existed in the past.
Danny also argued that Google has massively improved its capacity to deliver quick facts. He believes that people increasingly use Google without any intention of clicking because they just want a fast answer without commercial intent.
Finally, he argues that many people still prefer to connect with a business directly. Many people perform searches to get a business's name or address but then choose to contact that business through other means.
The discussion will continue and likely be shaped by Google's next move.
Speaking of next moves, let's look at why one SEO believes mobile-only indexing will cause the biggest SEO shakeup of 2021.
Why Mobile-Only Indexing Will Cause The Biggest SEO Shake-Up Of 2021
https://ipullrank.com/why-mobile-only-indexing-will-cause-the-biggest-seo-shake-up-of-2021
Mike King of iPullRank brings us this look at what the switch to mobile-only indexing may mean for the world of SEO. He argues that there are some changes you need to make right now if you don't want to be left behind in one of the biggest shake-ups to hit SEO in years.
The issue he hones in on is parity between mobile and desktop results. He reveals that in a data set of more than 5 million sites, 30.31% of URLs served different internal links for desktop devices than they did for mobile devices.
He also found that only 16.29% of pages served the same word count between Mobile and Desktop.
This is an issue because Google has indicated that it has already begun transitioning to mobile-only indexing. Those sites that are currently benefiting from links and content that show up only for desktop users are about to lose a significant amount of juice.
Fortunately, Mike has some solutions for people who need to act now. He includes methods that you can take to determine if parity issues are affecting your site. He also includes a handy Excel Template you can use with Screaming Frog with step-by-step procedures.
He also introduced a new free tool of his own creation called Parito that handles the work of discovering parities.
Now, we're ready to move on to the guides. First, we'll look at whether click-based signals can be considered a part of SEO and which ones matter most.
3 Vital Click-Based Signals for SEO: First, Long, & Last
https://moz.com/blog/click-based-seo-engagement-signals
Cyrus Shepard brings us this look at the role engagement signals play in SEO.
He starts by admitting that Google is pretty tight-lipped about the practice. While Google has admitted that they use interaction data to assess results, they often refuse to address specifics. In recent answers, they've described click data as "noisy" without explicitly denying their use.
Cyrus suggests that SEOs can't get a straight answer because Google doesn't really want the relationship between engagement signals and SEO to be understood. However, he also argues that there are relationships you can confidently infer based on existing SEO.
He defines three engagement metrics:
More Clicks: This is a measure of the number of clicks you get. It's well-understood that getting more clicks gets you more traffic.
Long Clicks: Long clicks are a measure of how long a visitor spends on your site after clicking through. Google may consider this a quality signal, but they haven't explained how.
Last Clicks: Last clicks are a measure of whether a visitor ends their search with your site. If you get the last click, it means you've satisfied the user query.
As Cyrus points out, it doesn't necessarily matter whether or not Google confirms the role these signals play in SEO. All of them are broadly healthy for your site because they all mean more visitors and more attention.
He breaks down how you can improve all of these signals and measure your work with metrics for the rest of the guide. Next, we'll be looking at another possible ranking factor that isn't widely discussed: The Google knowledge graph.
What Is the Google Knowledge Graph (and Does It Affect SEO)?        
https://www.semrush.com/blog/knowledge-graph/
Michelle Ofiwe of Semrush brings us this look at what the knowledge graph is, how it influences SEO, and how you can make sure your information appears on it.
To start, she takes us through an explanation. The Google Knowledge Graph is a database that contains billions of facts on various subjects. It covers everything from niche topics to medicine and science.
She uses the example: "When was Semrush founded?" and points out that this simple query will return information about the founders, headquarters, and links to social media profiles.
Should this matter to you? She argues that it should. As clicks decrease overall, the feature-centered information drawn from the knowledge graph is getting the most eyes.
She has some ideas for how you can make sure that your information is available in the knowledge graph, including:
Registering with Google Search Console
Signing up for Google My Business
Getting a Wikipedia article
Using schema markup
Keeping your site updated with content
Each step is filled with descriptions that can help you put them into practice yourself. That closes out the guides for the week. Let's move on to the news, starting with Google's announcement of a product review update.
Google announces product reviews algorithm update
https://searchengineland.com/google-product-reviews-algorithm-update-347568
Barry Schwartz is here to let us know that Google has released a new quality algorithm update that promotes "outstanding" product reviews. Google defines these reviews as those that: "..share in-depth research, rather than thin content that simply summarizes a bunch of products."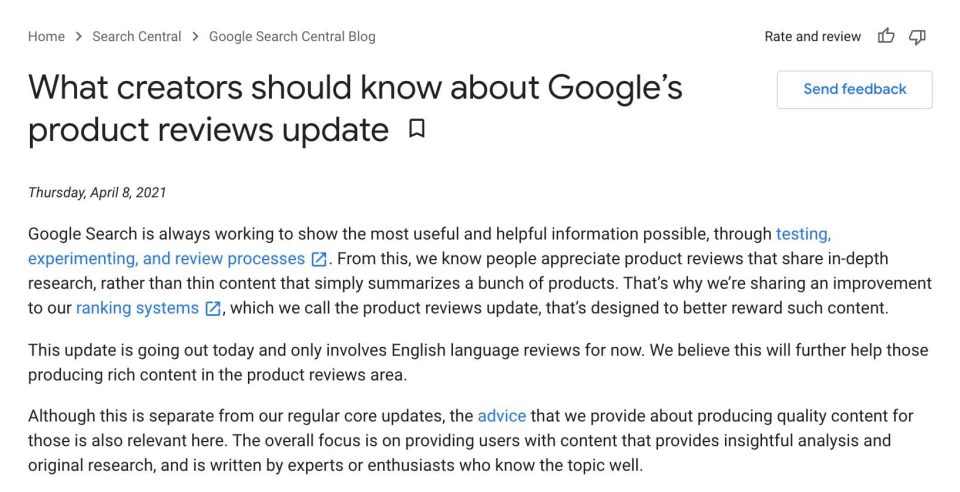 Google claims that they are not directly punishing lower quality product reviews. However, these changes will likely result in thin reviews getting demoted as more in-depth reviews are given extra weight.
Some guidance has been released for those who may be affected. Your reviews should:
Express expert knowledge about products
Show what the product is like physically & how it is used
Explain what sets a product apart from its competitors
Cover comparable products
Describe how a product has evolved from previous models or releases
Review the complete list of recommendations here. Looking for more ways to put these recommendations into practice? Don't miss my explanation of the update and the steps I've created to help you upgrade your existing content.
For now, let's move on to some good news that won't require you to make changes. Larry Ludwig explains how he used SEO to achieve a $6 million dollar site exit.
The $6 million Affiliate Site Exit! How Larry Ludwig Used SEO to Grow and Sell
https://www.youtube.com/watch?v=gy-kFs6pt0I
Spencer Haws of the Niche Pursuits podcast brings us this interview with Larry Ludwig. Larry is here to share how he built the blog InvestorJunkie.com and eventually reached the point where he could sell it for millions.
Larry is focused on the affiliate marketing space, and SEO played a huge role in growing his site until it was getting 300,000 visitors a day.
In the interview, he details how he used keyword research and content strategies to carry the site through each stage of growth.
He hones in on user intent in particular. He describes targeting intent as one of the biggest factors in the site's growth and valuation.
His strategy emphasized covering topics in as much detail as possible (across different articles) before focusing on a different topic. He argued that Google loses sight of what your site is about if you focus on covering as many topics as possible without exploring them in depth.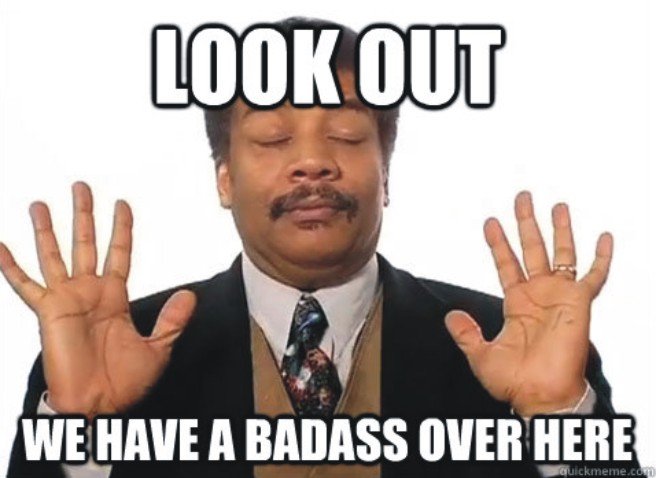 The entire interview is worth a watch for anyone who wants to get a site ready for sale. Measuring your progress may have just gotten easier with the latest release of Analytics.
Google's newest version of Analytics (GA-4) is here     
https://searchengineland.com/googles-newest-version-of-analytics-ga-4-is-here-347227
The latest version of Google Analytics, originally announced in October 2020, is now available. It's bringing a significant number of changes to the platform.
First, it's coming with a lot of fresh data on sessions and users. All hits on your website are now considered to be trackable events, and they can all be tracked automatically.
The update has come with a major expansion of reporting and analysis tools to make use of all this data. User behavior can be analyzed with new templates. You can also analyze funnels and user retention.
SEOs are likely to discover a lot more about these new tools and how they can be used in the coming months. While you can start playing with this now, one planned feature won't be happening as soon as expected. The core web vitals update has been pushed back.
More time, tools, and details on the page experience update
https://developers.google.com/search/blog/2021/04/more-details-page-experience
The upcoming rollout of the core web vitals update has driven a significant amount of discussion. I've already released my own video on how you can respond to the changes coming with the update.
Now, you're going to have a little longer to put all that advice into practice. Google has announced that the rollout won't begin until mid-June. The rollout will continue until about Mid-August—When the page experience requirements will be fully in effect.
Google stated that the increased time was intended to prevent errors and to give site owners more time to comply with the large number of incoming changes. Read our future roundups for more news on what's coming, and what it means for your site. 
Got Questions or Comments?
Join the discussion here on Facebook.