Wouldn't it be great if all you had to do to generate business was post a virtual "Open for Business" sign on your website and start seeing the sales roll in?
Unfortunately, though users do flock to the web to find information, products, or services, it often takes more than just a "publish and pray" approach to grab their attention and convince them to buy.
This is because it takes multiple touchpoints in order to 1) make them aware of your brand, 2) position your brand against your competitors, and 3) entice them to take action.
That's where a digital marketing funnel comes in.
In this guide, as an experienced digital marketing expert, I will delve deep into the inner workings of a digital marketing funnel stages and explain how to transform casual website visitors into satisfied customers.
Quick Summary
Developing a profitable digital marketing funnel involves understanding your target audience, attracting them to your website, and effectively converting them into buyers through strategic engagement at each stage of their buying journey.
The funnel's effectiveness lies in its ability to attract, engage, and convert visitors into customers, using audience understanding and digital marketing tactics.
There are three funnel types: Hourglass, Looping (The Loyalty Loop), and Micro-moments, each aiming to create a profitable customer journey for increased sales and loyalty.
What Is A Digital Marketing Funnel?
The Digital Marketing funnel is a type of marketing framework used to generate traffic, convert that traffic to make a purchase and nurture those customers into loyal advocates of your business.
This conversion funnel employs various influencer marketing tactics that engage users at each stage of their buying journey.
We will go through six crucial steps to build a profitable digital marketing funnel:
Exposure

Discovery

Consideration

Conversion

Customer relationship

Retention
Digital marketing funnel is extremely important to keep your sales pipeline full and turn website traffic into paying customers or clients.
With an effective digital marketing funnel, you streamline the sales process and get the most out of the traffic that's coming to your website.
Components Of An Effective Digital Marketing Funnel
It's often difficult to define what a digital marketing funnel actually is because it can take many different forms for many different types of businesses.
But, in its simplest form, a traditional marketing funnel involves three primary components:
A foundation
A floodgate
The actual selling funnel
The Foundation
At the foundation of any new digital marketing funnel is a deep understanding of the target audience (potential buyers).
Brands must understand who their target market is, what problems they are trying to solve, and how they search for information online.
With this information, businesses can lay out foundational marketing strategies that appeal to potential buyers at every stage of their buyer's journey.
This means crafting a unique selling proposition (USP) and solidifying the message they want to communicate to their audience.
The Floodgate
The "floodgate", then, refers to the traffic source (or sources) that are sending visitors to the funnel.
These floodgates might include different digital marketing channels such as paid digital advertising, social media channels, cold outreach (e.g. email marketing), content marketing, search engine optimization (SEO), and others.
The Funnel
This traffic is then directed to the actual marketing funnel, which can take a variety of forms.
However, this typically involves a lead magnet (to catch the user's interest), an amplifier (that positions your brand as the superior choice against your competitors), and a conversion event (where the user turns into lead).
Essentially, the main components of marketing channels involve understanding your audience members, attracting that audience to your website, and converting those visitors into buyers.
Now:
As to not get too technical right off the bat, we should first discuss why your business needs a digital marketing funnel. Let's dive in.
Why Is A Digital Marketing Funnel Important For Your Business?
Your business will digital marketing funnel if you want to get the most bang for your buck.
Utilizing digital marketing funnels is the key to reaching a wider audience and getting the best conversion rate on your marketing efforts.
But here's the problem:
Simply throwing money at paid ads won't generate the results that you want if you don't have a strong foundation.
You need a consistent traffic source and strategy and tested marketing channels that work to turn that traffic into leads.
Here are three reasons why your business needs a digital marketing funnel:
You gain a better understanding of your target audience. Through building a digital marketing funnel, you may get multiple opportunities to dig into what makes potential buyers really tick, and then hone in on your brand messaging so it speaks directly to what they need and want.
You create personalized content that appeals to your unique audience. If you've been struggling to create content that compels users to take action, building out a digital marketing funnel will give you the chance to create a piece of content that's tailored specifically to them, improving user experience and increasing your chances of turning them into a paying customer.
You make the most of the traffic that you're generating through your marketing initiatives. The end goal for most businesses isn't an increase in traffic – it's an increase in revenue. Get a higher return on investment (ROI) on your campaigns with a profitable digital marketing funnel.
How Does A Digital Marketing Funnel Work?
The way any modern digital marketing funnel works is by attracting visitors to your website, providing targeted content to users based on where they are in the buying process, and nurturing them until they convert into potential customers or clients.
Most digital marketing channels follow a 5-stage funnel known as the AIDAA formula.
These marketing funnel stages go as follows:
Awareness Stage
Once you have your digital marketing funnel laid out (in terms of structure and content), you draw in targeted traffic from a variety of channels.
You might generate this traffic through SEO, Facebook Ads, social media marketing, outreach, email marketing, etc.
This is the "top of the funnel" because it is your first touchpoint with prospective customers as they enter the marketing channels.
Interest Stage
Once someone becomes interested in your brand, they're likely to engage with you on social media, click on an ad, and/or visit your website.
This traffic then travels through each of your digital marketing funnel stages, first interacting with your lead magnet that turns them into a lead.
Desire Stage
These leads then move through the middle of the marketing funnel, where they are provided with information regarding what your business offers and what makes you stand out from the competition.
It's at the middle of the funnel that people are likely comparing your brand to alternative options, looking for the solution that best fits what they are looking for (desire).
Action Stage
In this stage of the buyer's journey, these leads finally turn into buyers when they're finally compelled to take action – by making a purchase, filling out a contact form, etc.
What this step looks like depends on what type of action you want people to take. For service-based business, this might be filling out a new client questionnaire or paying for a low-ticket audit.
For a business that sells a physical product, this usually means making a purchase.
Advocacy Stage
A profitable digital marketing conversion funnel doesn't actually stop after someone has made it to the bottom of the funnel, though.
By following up with new and existing customers, you ensure customer loyalty and turn your current clientele into brand advocates.
These brand advocates are likely to turn into repeat buyers as well as send new customers your way.
The AIDAA formula involves nurturing users from the time they enter your funnel until they become loyal brand advocates.
This system works to improve conversions and create a happy client base that's likely to generate more business for your company for years to come.
Instead of one-way interruption, web marketing is about delivering useful content at just the precise moment that a buyer needs it.
– David Meerman Scott (Author and Speaker)
A Note About Digital Marketing Sales Funnel Success:
While having a digital marketing funnel can work wonders in terms of generating more sales or clients for your business, it's not a perfect science.
Not every person who enters your funnel will turn into a buyer. But, you can improve your odds by testing the effectiveness of your funnel over time and actively working to build a better relationship with your target audience.
An Effective Marketing Sales Funnel In Action
One of the best ways to understand how a digital marketing funnel works is to imagine what an actual customer journey (buyer's journey) might look like.
For example:
Say you are a software as a service (SaaS) company that provides accounting software for small businesses.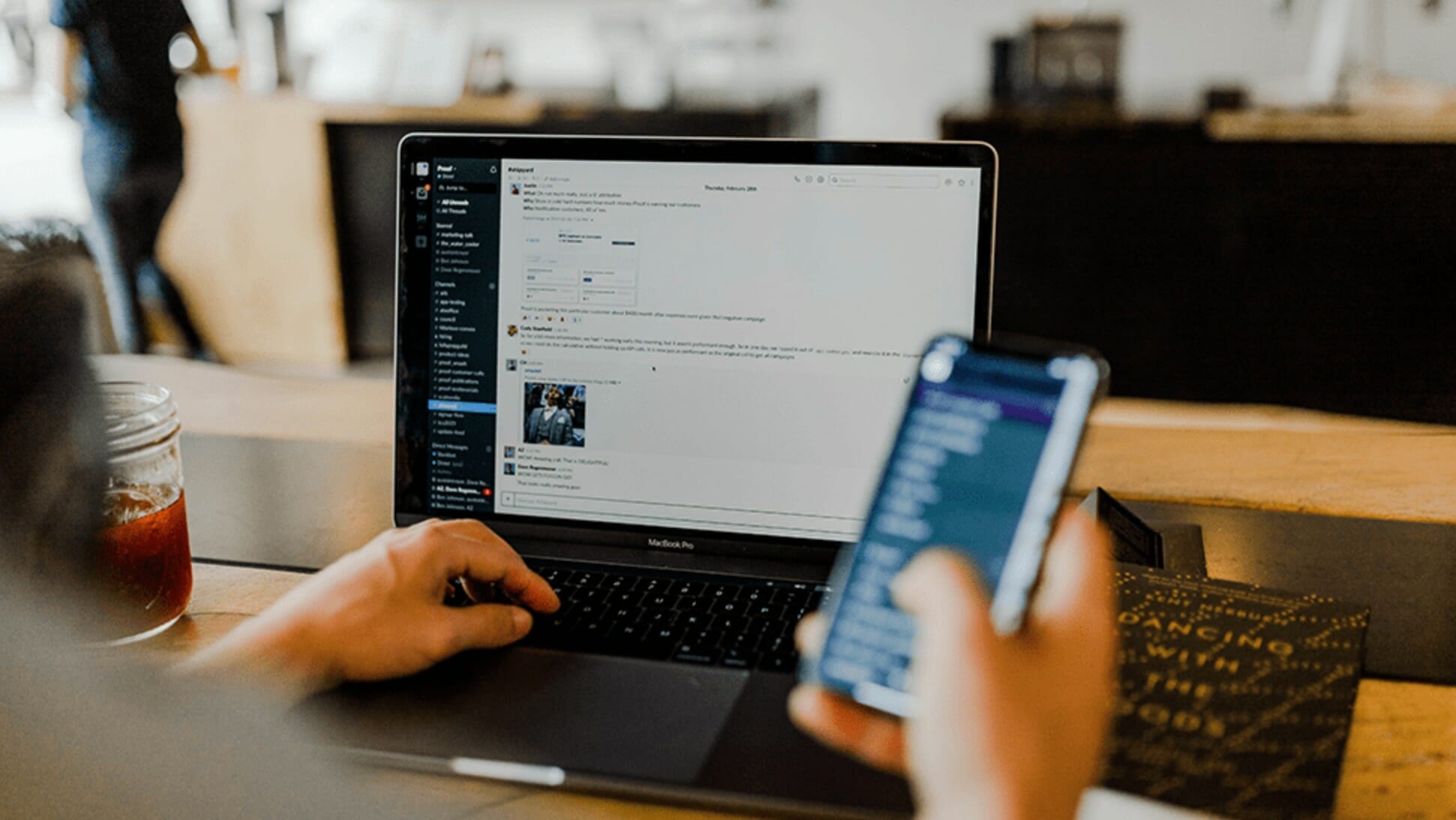 You know that your target audience is small business owners struggling to manage their business finances independently.
They need an affordable, easy-to-use solution to make sure all of their numbers are in check.
With this in mind, you launch an SEO strategy that targets users searching for "free invoice templates" by optimizing your landing page for this and related terms.
Here's now this hypothetical digital marketing funnel plays out:
Tim (a small business owner) does a Google search for "free invoice templates" because he is struggling to create professional-looking invoices to send to his clients (Awareness).
The organic search results display several companies offering downloadable invoice templates. Since your website is at the top of the search results (Thanks, SEO!), Tim clicks through to your website (Interest).
He's taken to a landing page that shows a video of a small business owner smiling as they fill out an invoice on their computer, sends it to a client, and gets paid in just a few clicks.
The call-to-action on landing page says "Download a free invoice template!", with the explanation that using a free template is a fast and affordable way for small business owners to get paid.
Tim is prompted to download the free invoice template in exchange for his first name, email address, and website URL
Tim uses the free template, but questions whether there is a more efficient way to send invoices than filling them out manually himself (Desire).
Since your brand collected Tim's email address when he downloaded the template, you follow up with him via an email campaign that talks about the benefits of automated invoicing software.
Seeing that he can save loads of time by using paid invoicing software, Tim signs up for a paid monthly subscription (Action).
Tim is happy and uses your platform for all of his business invoicing and bookkeeping.
Since Tim is still on your email list, you send him helpful tips about how to manage his business finances. That way, your brand stays at the top of his mind.
Now, whenever anyone asks him what accounting software he uses, Tim directs them to your brand, earning you even more sales (Advocacy).
With a digital marketing funnel, this entire process is streamlined – from a user's initial Google search to them finally buying your product or service (in this case, a subscription to automated invoicing software).
Now, you might be wondering:
How do you build a profitable digital marketing funnel for your business?
How To Create A Digital Marketing Funnel In 6 Stages
Below, we're outlining 6 steps to creating your own marketing funnel strategy so you start attracting more traffic and generating more leads online.
You can also use tools like Kartra that could help you out with marketing funnel.
#1. Exposure
The first step to creating an internet marketing funnel involves generating your brand awareness so you can start attracting users to your website.
This exposure phase is what's considered the "top of the funnel" because it is the widest part of the funnel in terms of attracting the maximum amount of traffic to your site.
Brands tend to cast a pretty wide net here so they can reach as many people as possible, and then further qualify these people as they move down the funnel.
Some helpful tips:
To generate brand awareness, you'll need to plan out strategies that involve creating personalized content that speaks to an audience that's at the Awareness (top of the funnel) stage of their buyer's journey.
What is the #1 struggle your audience is experiencing at this time?
What platforms are they using the most to find information regarding this topic?
What language can you use in your digital marketing campaign that communicates that your brand understands their struggles?
What type of content is most likely to grab their attention?
Of course, the answers to these questions will depend on your unique audience.
It's your prerogative to research your target market to understand what they are struggling with and how they engage with content online.
Then, you'll have a better idea of what content to incorporate into your content marketing funnel to attract more people to you.
Marketing Content Examples:
Pay-per-click (PPC) ads
Social media posts
Email marketing
Guest posts and PR
Video marketing
Podcasting and webinars
Networking events
#2. Discovery
If implemented correctly, your internet marketing campaigns will grab the attention of your target audience and generate interest in your company.
At which point, it's time to further explain what your brand does and how it can help your audience accomplish their goals.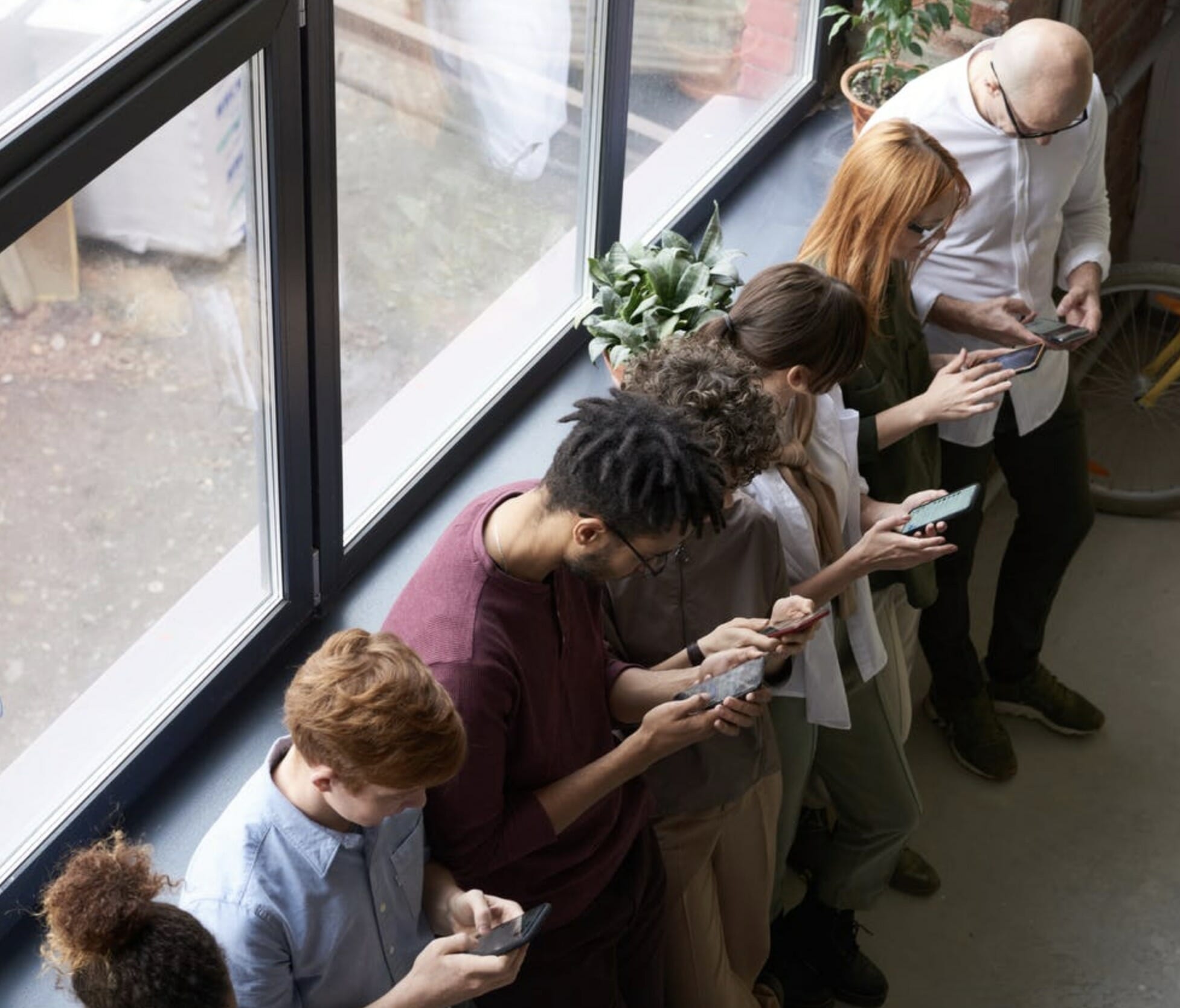 By understanding your audiences' pain points, you can figure out how best to help them and how to communicate the value in what your brand provides.
For example:
Let's say you are a digital marketing agency that targets local contractors. After speaking with these contractors (face-to-face or through market research), you find that their primary goal is to generate more leads.
With this in mind, you create marketing materials that speak to their desire to "get more leads", "generate more contractor leads", etc.
There is where the user may enter the funnel as they make contact with your business for the first time.
When you speak your audience member's language, they are more likely to take notice and then consider your brand as a possible solution to their problems.
Marketing Content Examples:
Targeted ad campaigns (Facebook Ads, Google Ads)
Display advertising
Multi-platform social media marketing
Blogging
PR campaign
Webinars
#3. Consideration
Once a prospective customer is aware of your brand and sees the potential value in working with you/buying your product or service, they'll likely take some time to compare you to alternative options.
This is called the Consideration stage because they are considering multiple brands before they decide on what's right for them.
As part of your digital marketing strategy funnel, you can create content that positions your business against your competitors.
This involves thoroughly communicating your unique selling point, showcasing the results you have gotten for past clients, sharing positive reviews, etc.
It's important to decide on what types of leads you want at the middle & bottom of your sales funnel.
– Chris Knipper, Inbound Marketing Strategist
In a nutshell:
The goal here is to show prospective customers that your brand 1) understands their struggles better than any other brand, 2) provides a solution that's better than what any other brand could provide, and 3) can bring the goods in terms of happy customer reviews or amazing client results.
Content Examples:
Positive customer reviews on social media and in directories
Client case studies
"Best of" or review-style product guides
Video testimonials from past clients
Sales letters
Interviews and features in industry publications
#4. Conversion
The fourth step in this process involves creating content that feeds your lead generation strategy.
That is, publishing landing pages, sales letters, and lead magnets to convert website traffic into leads (bottom of the funnel).
Again, what compels a user to take action will depend on what they find valuable. With that in mind, you should craft sales copy and publish lead magnets that speak to their unique pain points, wants, and goals.
Referring to an earlier example:
An accounting software company may publish a free downloadable invoice template that business owners can opt into using their name, email, phone number, or website URL.
This adds the user to the company's email list, giving them the opportunity to nurture them into a paying subscriber.
Or, if you have an ecommerce business, this may mean showcasing your best-selling offer front-and-center on your website.
Once users make a purchase, you can follow-up or retarget them until they buy one of your more high-ticket product or service(s).
Content Marketing Examples:
Product or service guides
Downloadable templates
Content upgrades
Free or low-ticket audits
Free consultations
Contact forms
Website chat bots
Phone number with call tracking
Landing pages
Video sales letters
#5. Customer Relationship
Following up after you've closed the deal or sale is just as important as the conversion event itself; not only in terms of keeping the customer happy but also when it comes to generating more business.
We want to solidify that relationship.
You can nurture this relationship by asking customers if they are satisfied with your product or service, asking clients to leave a review of your, and/or sending them other valuable information at no extra cost.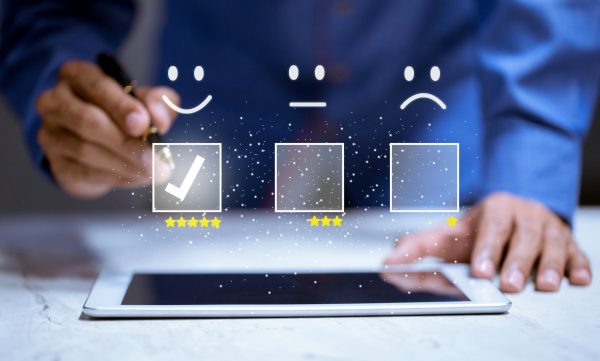 Want to really be on top of your retention game?
Add a help desk or resources page to your website so users can find answers to their questions, fast.
Plus, you should employ a killer customer service and sales team that's readily available to field any of their concerns as quickly as possible.
If your customers or clients feel that your brand actually cares about them, they are more likely to provide positive reviews and send more business your way.
Content / Follow-Up Examples:
Product tutorials
Customer help center / 24/7 support
How-do guide/blog post
Regular email newsletters
Customer surveys
Monthly reports (for service providers)
Check-in calls
Special deals/coupons for loyal customers
#6. Retention
Statistics show that the cost of acquiring a new customer can be five times higher than the cost of retaining an existing one.
This means that increasing customer retention by even 5% can increase your business profits by 25-95%.
Therein lies the importance of customer retention when it comes to your internet marketing funnel.
After a lead turns into a customer or client, you should have a marketing strategy that involves cultivating brand loyalty and trust.
Like the step above, this involves providing top-quality customer service, a great shopping experience in general, and giving your customer base the all-star treatment.
If people believe they share values with a company, they will stay loyal to the brand.
– Howard Schultz, Former CEO of Starbucks
Many brands offer current customers an exclusive deal on a new product or service. Others offer subscription upgrades at a discounted rate or charge a lower fee for long-term customers.
The goal is to incentivize people to stick with you for years to come.
As the final step in creating your digital marketing funnel, Retention works to keep actual customers happy as well as turn them into brand advocates that drive more customers to you.
Content / Digital Marketing Examples:
A product or service cross-selling/up-selling
Email marketing
Product/subscription upgrades
Retargeting campaigns
3 Types Of Digital Marketing Sales Funnels
There are three types of digital marketing strategy selling funnels you should be aware of if you're looking for ideas for how to craft your funnel.
Hourglass Digital Marketing Funnel
An Hourglass Digital Marketing Funnel is a digital marketing strategy funnel that takes on an hourglass-like shape.
This is the most popular and widely-recognized type of digital marketing funnel.
The different stages of this funnel marketing (which we essentially outlined previously) are Awareness, Engagement, Conversion, and Retention. (Other funnels might include "Interest", "Desire", and "Advocacy" as well.)
The hourglass shape comes from the fact that the Awareness (top of the funnel) stage of the funnel works to attract a wider audience, the Engagement and Conversion (middle of the funnel) stages work to pare down that audience into qualified buyers, and then the Retention (bottom of the funnel) stage continues nurturing that growing client base.
Looping Marketing Funnel (The Loyalty Loop)
The Looping Marketing Funnel (otherwise known as "The Loyalty Loop") focuses on customer retention and advocacy.
Again, the idea is that it's easier (and less expensive) to keep an existing customer than to acquire new ones.
Further, it's easier to turn existing customers into repeat customers. Therefore, the Looping Marketing Funnel involves a cycle of Awareness, Consideration, Purchase, Loyalty, and Advocacy.
If you hope to adopt this type of digital marketing funnel, then you'll want a killer follow-up and retention strategy.
This will move existing customers to the next stage, which is to become passionate advocates for your business.
Micro-moments Marketing Funnel
Many business owners and digital marketers get the idea that digital marketing funnels are all about grand gestures; the big digital marketing campaign, a killer landing page, and persistent follow up from sales reps.
But here's how the Micro-Moments Funnel is different:
The Micro-moments Marketing Funnel focuses on the potential (and power) in even the smallest of moments – ones that many digital marketers overlook.
After all, it often only takes half a second for a prospect to decide if they want to work with you instead of looking for alternatives.
According to Google, there are four types of micro-moment that truly matter when it comes to turning users into leads and, eventually, customers. These moments are:
I-want-to-know moments – When users want to know for solutions/answers to their problems but aren't quite ready to buy.
I-want-to-go moments – When a user is looking at well-known businesses or local service providers for possible solutions/products.
I-want-to-do moments – When a user is looking for information on how to do something or accomplish a goal.
I-want-to-buy moments – When a prospect is ready to buy but needs that final push to make their decision and buy the best option for them.
As a business, you can create a content marketing strategy that suits each of these micro-moments.
That way, no matter where a user is at in their buying journey, you have an opportunity to speak to their needs and convince them that your company has the right product or service as a solution.
FAQs
What Is KPIs in Digital Marketing?
Key Performance Indicators (KPIs) in digital marketing are measurable values that demonstrate how effectively a company is achieving its business objectives.
KPIs may include metrics like website traffic, conversion rate, customer acquisition cost, and return on investment.
They provide insight into the effectiveness of marketing strategies and guide decision-making.
What Are the 7 Cs of Digital Marketing?
The 7 Cs of digital marketing are corporation, commodity, cost, communication, channel, consumer, and circumstances.
Corporation refers to the business entity; commodity refers to the product or service; cost refers to the price; communication refers to the interaction with customers; channel refers to the delivery medium; consumer refers to the target audience; and circumstances refer to the market conditions.
What Are the Four Phases of the Digital Marketing Funnel?
You can use a funnel in digital marketing to guide potential customers through a series of steps that ultimately lead to a purchase.
This marketing framework helps to optimize marketing efforts and increase conversion rates.
How Do I Use a Funnel in Digital Marketing?
It is easy to switch hosting providers as long as you take the necessary steps beforehand. First, ensure that your website's content is backed up before switching providers to avoid any data loss.
Next, make sure the new provider meets your requirements. Once you complete the switch, thoroughly test the website for proper functioning.
Go Build Your Profitable Digital Marketing Funnel
This guide taught you how to create a digital marketing selling funnel that appeals to users at each stage in their buyer's journey.
This involves creating content at each stage of the funnel that builds a connection with your audience and ultimately convinces that you're the perfect fit for their needs.
Of course, all of this depends on people entering the funnel at the start. That's where you'll want to have an inbound marketing strategy that attracts more traffic to your website.
My SEO agency, The Search Initiative helps business owners like you fill up their digital marketing funnel with targeted traffic using search engine optimization and content marketing.
Want to dig deeper than just a 5-minute crash course? Talk to my team at The Search Initiative today and learn how we could increase your website's revenue by 388.48%.
Get a Free Website Consultation from The Search Initiative: