As a web developer, I understand the importance of finding the perfect all-in-one marketing platform that caters to businesses' and individuals' technical and budgetary needs.
I spent months researching various marketing platforms and meticulously analyzing their features, pricing structures, and customer feedback.
Additionally, I have personally immersed myself in the capabilities of Kartra, gaining a comprehensive understanding of its vast potential.
In this Kartra review, I will delve into the offerings of Kartra, a prominent player in the all-in-one marketing platform industry.
With its extensive range of features, impeccable support, and solid reputation, Kartra has firmly established itself as a dependable choice for fulfilling a wide array of marketing needs.
What Is Kartra?
Kartra is an all-in-one marketing software solution for online businesses and small business owners. It offers a range of features, including email marketing, marketing campaigns, Kartra pages, and a powerful page builder.
With Kartra Mail, users can effectively manage their email marketing campaigns and engage with their audience. 
Kartra enables users to build and customize landing pages, sales funnels, and campaigns without requiring extensive coding or technical expertise.
With its intuitive interface and integrated functionality, Kartra aims to streamline and simplify the marketing process for businesses of all sizes. 
How Does Kartra Work?
Kartra works by offering a centralized platform that integrates a wide range of functionalities to support businesses and marketers in their online ventures.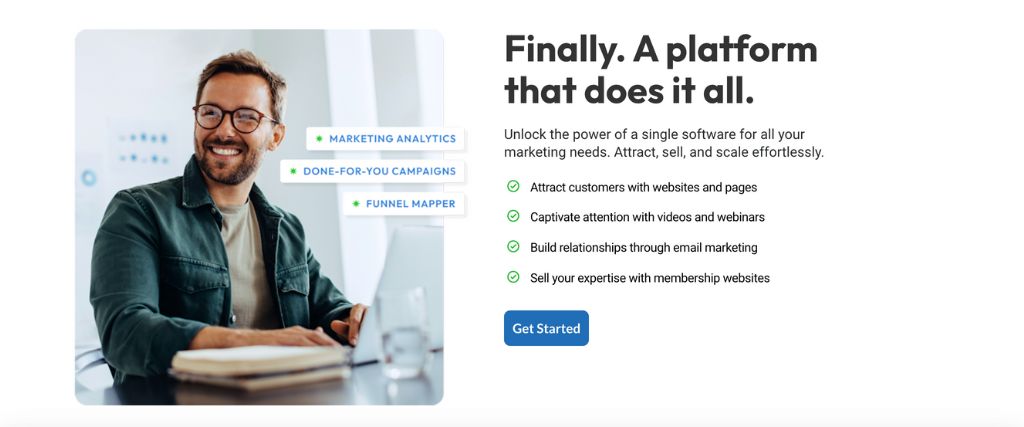 With a comprehensive suite of features and tools, Kartra simplifies various online marketing and sales aspects.
Kartra's platform encompasses multiple essential elements, including landing page creation, sales funnel building, email marketing, membership site management, video hosting, customer helpdesk, affiliate management, analytics, and more.
By consolidating these features into a single platform, Kartra eliminates the need for businesses to use multiple tools or services.
Kartra Features
1. Kartra Page Builder
Kartra page builder is a powerful feature that allows users to create stunning and high-converting landing pages and sales funnels effortlessly.
With its intuitive drag-and-drop interface and a wide selection of customizable templates, users can design visually appealing landing pages, sales pages, thank you pages, and more. 
Kartra page builder offers flexibility in layout design, with the ability to add videos, images, text, buttons, and other interactive elements.
With its responsive design, pages created with Kartra page builder automatically adjust to fit various devices, ensuring a seamless user experience across desktops, tablets, and mobile devices.
2. Sales Funnels
Kartra's sales funnels feature empowers businesses to streamline their marketing and sales processes.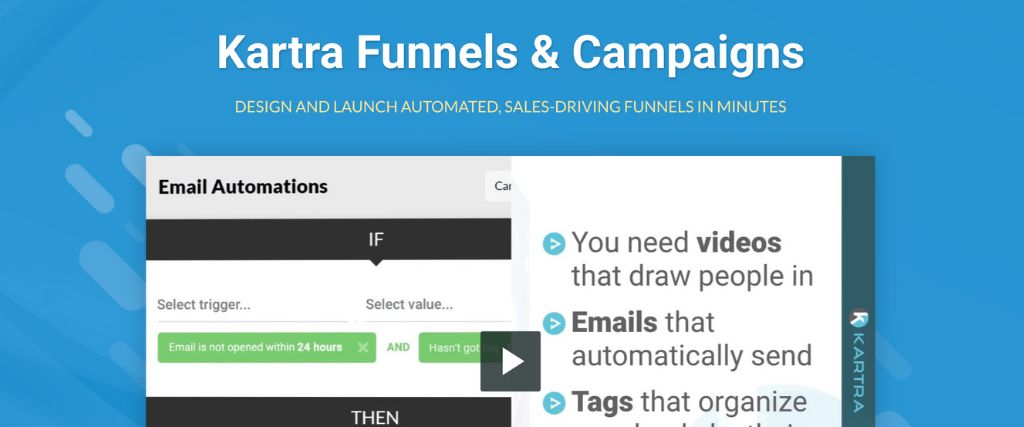 With a user-friendly interface, users can create customized sales funnels to guide potential customers through a structured journey, maximizing conversions at every stage. 
Kartra offers a wide range of funnel templates and pre-built sections, making designing effective sales funnels without technical expertise easy.
Users can seamlessly integrate upsells, down sells, order bumps, and other sales tactics to optimize revenue generation.  
3. Analytics And Reporting
Kartra's analytics and reporting feature provides valuable insights into the performance of your marketing campaigns.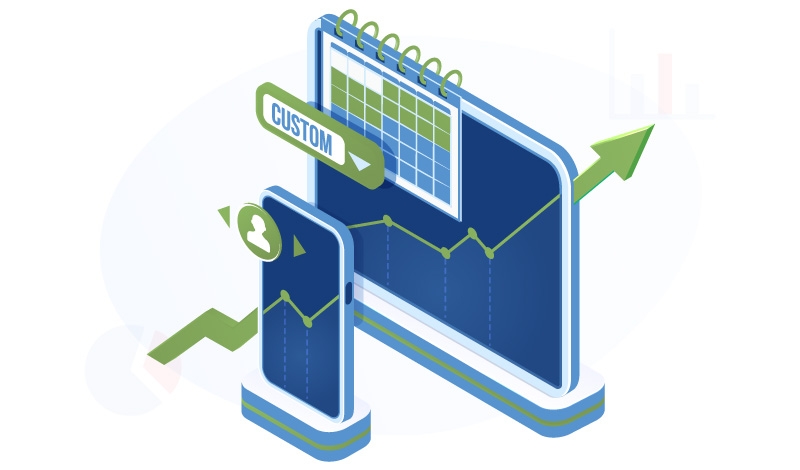 With detailed analytics, users can track essential metrics such as conversions, revenue, engagement, and customer behavior.
The intuitive dashboard displays comprehensive data visualizations, allowing businesses to identify trends, strengths, and areas for improvement.
Users can delve into specific campaign analytics, email performance, funnel conversions, and more.
Kartra's reporting feature enables data-driven decision-making, allowing users to optimize their marketing strategies and improve ROI. 
4. Helpdesk And Customer Support
Kartra's Helpdesk and customer service provide businesses with a centralized system to efficiently manage and address customer inquiries and support tickets.
Users can create a dedicated helpdesk portal where customers can submit tickets and receive timely responses.
The feature allows ticket categorization, prioritization, and assignment to specific team members for streamlined resolution. With automated responses and canned replies, businesses can provide quick and consistent support. 
The feature also enables collaboration among team members, ensuring efficient handling of customer inquiries. 
5. Automation
Kartra's Automation feature empowers businesses to streamline their marketing and sales processes through intelligent and customizable automation sequences.
Users can easily create automated workflows based on customer behavior, triggers, and conditions with a user-friendly visual editor.
Kartra's Automation feature allows for advanced segmentation, personalized email campaigns, dynamic tagging, and automated actions such as upsells, downsells, and membership access.
By automating repetitive tasks and nurturing leads, businesses can save time, increase efficiency, and deliver personalized experiences to their audience.
Quality over quantity – Emails may be cost efficient but it's no excuse to not produce quality content to give to a targeted audience.
– Benjamin Murray, Director of Marketing Operations at Cradlepoint
Benefits Of Kartra
1. Simplified Marketing Management
One of the significant benefits of using Kartra is simplified marketing management. Kartra offers a simplified marketing management solution for online businesses through its all-in-one platform.
With Kartra, businesses can efficiently manage their marketing activities in one place, eliminating the need for multiple tools and platforms.
The platform's intuitive page builder allows businesses to design stunning web pages without any coding skills.
Additionally, Kartra marketplace offers a wide range of resources and templates to enhance web page functionality and aesthetics. 
2. Time And Cost Savings
Kartra offers significant time and cost savings for businesses.
With its all-in-one solution, businesses can consolidate their marketing tools and activities into a single platform, eliminating the need for multiple subscriptions and integrations.
This streamlines workflows and reduces the time spent managing and navigating different systems.
Kartra's intuitive interface and pre-built templates also allow for quick and easy campaign setup, reducing the need for extensive design or coding work.
By providing a comprehensive suite of features, including web page creation, email marketing tools, sales funnels, analytics, and more, Kartra saves businesses the expense of investing in and managing multiple software solutions.
3. Integration Capabilities

One of the key benefits of using Kartra is its robust integration capabilities, which offer significant advantages for businesses.
With Kartra, you can seamlessly integrate and synchronize various tools and platforms, allowing for smooth data flow and eliminating the need for manual data entry or transfers.
By integrating with popular payment gateways, email service providers, membership platforms, and more, Kartra creates a unified ecosystem where different systems work together harmoniously.
This integration capability allows you to leverage your preferred tools while enjoying the convenience of a centralized hub. 
Using Kartra allowed me to seamlessly connect my website, email-based marketing, payment processing, and user support systems into one unified platform, saving me countless hours of manual work and ensuring a seamless customer experience.
4. Improved Customer Engagement
One notable benefit of utilizing Kartra for an internet business is the improved customer engagement achieved through its robust helpdesk feature.
The integrated helpdesk allows businesses to manage and address customer inquiries efficiently, providing personalized and timely support. 
Kartra helpdesk feature empowers businesses to establish positive customer experiences and build stronger relationships with their audience, resulting in improved customer engagement.
Using the Kartra helpdesk feature has greatly improved customer engagement for my internet business, allowing me to provide prompt and personalized support that has increased customer satisfaction and loyalty.
Pros
All-in-one platform

User-friendly interface

Deep analytics

Reliable user support
Cons
Efficient support
Our Rating
Customer Support: 4.8
Value for money: 4.9
Features: 4.9
Ease of use: 4.9
Downsides Of Kartra
Kartra does have a few downsides to consider. Firstly, there is a learning curve associated with the platform, especially for users who are new to marketing automation systems.
Additionally, some users may find the pricing plans relatively higher compared to similar platforms, which can be a drawback for businesses with budget constraints.

Lastly, while Kartra offers customization options, there are limitations regarding specific design or functionality requirements.
It's important to assess these downsides alongside the platform's advantages to determine if Kartra fits your business.
How To Use Kartra?
To use Kartra, begin by signing up for an account and selecting a pricing plan. Set up your account settings, create sales funnels, design website pages, and manage your email marketing.
Utilize its integrated features, such as analytics and automation, to optimize your marketing efforts and drive results.
Pricing
Kartra pricing plans are structured to meet the varying needs of businesses: Starter, Silver, Gold, and Platinum.
The Starter plan

, priced at $99/month, offers features ideal for small-scale businesses. It includes up to 2,500 leads, 1 custom domain, 15,000 emails per month, 50 GB bandwidth, and the ability to host 100 pages and 50 videos. Users can also sell up to 20 products and build 2 sites with membership. One additional team member can be added, and there is connectivity to 1 helpdesk.

The Silver plan

, priced at $199/month, is suitable for businesses with larger audience sizes. It provides up to 12,500 leads, 3 custom domains, unlimited emails, bandwidth, pages, videos, products, membership sites, team members, and helpdesks. It also includes a funnel mapper, funnel simulator, and access to the Kartra agency.

The Gold plan

, priced at $299/month, offers even more scalability and resources, with up to 25,000 leads and 5 custom domains.

It provides unlimited emails, bandwidth, pages, videos, products, membership sites, team members, helpdesks, funnel mapper, funnel simulator, and access to the Kartra agency.

The Platinum plan

, priced at $499/month, is the highest-tier plan, catering to businesses with significant growth. It includes up to 50,000 leads, 10 custom domains, and unlimited access to emails, bandwidth, pages, videos, products, membership sites, team members, and helpdesks. The plan also offers a funnel mapper, funnel simulator, and access to the Kartra agency.
User Testimonials For Kartra
A complete all-in-one marketing system that offers great value for money.
– Deji 'DJ' Sobanjo, TrustPilot
Membership platform is good, customer service has helped me on several occasions, and pretty much your whole internet business is second to none.
– Krista Montague, TrustPilot
Their platform is easy to use for building landing pages, forms, funnels, memberships and one-time products.
– Cosmin Miholca, TrustPilot
Kartra Alternatives
Kartra vs ActiveCampaign
ActiveCampaign is a specialized email-based marketing automation tool, while Kartra is a comprehensive all-in-one online business platform.
ActiveCampaign excels in advanced email automation and personalization, allowing me to create highly targeted campaigns based on customer behavior and preferences, resulting in increased engagement and conversions.
However, Kartra seems to have much better support and multiple features that are missing on ActiveCampaign.
Kartra vs HubSpot
HubSpot offers a comprehensive suite of marketing, sales, and customer service tools.
While Kartra focuses on providing a unified platform for internet business operations, HubSpot provides a broader range of functionalities for inbound marketing, CRM, and customer engagement.
In my own business, I have found HubSpot's CRM and marketing automation features incredibly powerful in effectively managing and nurturing leads at every stage of the customer journey.
Kartra vs Kajabi
Kartra and Kajabi are both powerful platforms for building and managing online businesses, but they have some key differences. You can check our detailed Kartra and Kajabi comp
Kartra provides a wider range of integrated features for managing all aspects of an online business, while Kajabi focuses primarily on course creation and membership site management.
The right online marketing tools can be a game-changer for businesses. They simplify complex tasks, automate repetitive processes, and enable marketers to focus on strategy and creativity.
– Rand Fishkin, Co-founder of Moz
FAQs
Can I Use Kartra As A CRM?
Yes, Kartra includes CRM capabilities as part of its all-in-one online business platform, allowing you to manage and organize customer data, track interactions, and nurture leads within the system.
Is Kartra Hard To Use?
Kartra is not hard to use. Kartra is designed to be user-friendly and intuitive, with a user interface that simplifies the process of building and managing your online business.
Can I Try Kartra Before Committing To A Paid Subscription?
Yes, Kartra offers a 14-day trial period for users to explore and experience the platform before committing to a paid subscription.
Unlock Your Online Business Potential With Kartra
Kartra emerges as the ultimate all-in-one platform that revolutionizes online businesses through its seamless integration capabilities.
With a user-friendly interface and a comprehensive suite of features, Kartra empowers entrepreneurs to streamline operations, boost conversions, and scale their business like never before.
Having personally experienced the transformative impact of Kartra, I have witnessed its ability to simplify and optimize my internet business processes.
From building stunning websites to creating sales funnels and automating email marketing, Kartra's integrated tools have saved me precious time and eliminated the hassle of managing multiple platforms.
If you're ready to unlock the full potential of your internet business, Kartra stands as the ultimate solution, providing the integration capabilities necessary for seamless operations, unparalleled growth, and remarkable success.
Our #1 Recommendation: Kartra