If you want to jump into the new year like a pro, you need to keep ahead of your competition. That's where our roundup comes in. We've got the latest guides, case studies and new stories from SEOs top minds.
First, we'll cover the month's biggest guides. You'll learn how to avoid the most common link prospecting mistake. Then, you'll get some deep insights into the 2021 product review update and recent local algorithm update.
Next, we'll dig into the month's most informative case studies. You'll discover whether FAQs help SEO, what improves core web vital scores, and how one site more than doubled its leads with content optimization.
We'll close on the news. Google has announced that the big year-end updates are over, and that they'll be testing a design overhaul for the search bar.
Link Prospecting and The #1 Mistake SEOs Make
https://authority.builders/blog/link-prospecting/
This guide was developed after seeing many SEOs make the same serious mistake when it came to link prospecting.
In it, you'll find out why the keywords SEOs use to find link opportunities are leading them toward bad prospects. You'll be introduced to the threat poor link prospecting poses, including research into how some practices can lead to manual penalties.
Over the rest of the guide, you'll learn how to find prospects in a better way by targeting people motivated to work with you. The guide closes on how to build link magnets that attract the best links in your niche.
I hope it will be of some value to any SEOs who regularly build new links. Next up, we have some in-depth analysis into the latest major Google update.
Google's December 2021 Product Reviews Update – Analysis and Findings
https://www.gsqi.com/marketing-blog/google-2021-december-product-reviews-update/
Glenn Gabe brings us this detailed look at the product reviews update. He documents the fallout of the update as it rolled out and examines what sets the winners and losers apart.
The fallout, as it turns out, was pretty substantial. Glenn provides some examples of sites that were hit by volatility. Some experienced significant traffic loss, some lost snippet slots, and some received sudden boosts to their visibility.
He went on to identify the factors that winning sites appeared to share. Strong organization was common on sites that came out of the update on top. Great visuals, actual experience, and explanations of the review process also stood out among winning sites.
The guide covers many more insights and provides a convincing number of examples. It will be helpful to any SEOs in the product review niche.
For our final guide, we'll be looking at Google's other update and what it means.
The Vicinity Update: What You Need to Know About Google's Largest Local Algorithm Update in 5 Years
https://www.sterlingsky.ca/vicinity-algorithm-update/
Joy Hawkins brings us this look at an update that flew under the radar of many SEOs. The changes started in November and weren't announced by Google until December 16th. In the announcement, Google claimed they had completed a "rebalancing" of local ranking factors.
This update, according to Joy, was one of the largest to hit local results since the Hawk Update in 2017. Her analysis suggests that the update had a major impact on proximity as a search factor.
Proximity is a factor that accounts for the distance between the searcher and the businesses appearing in local results. The closer a business is to a searcher, the more the proximity factor favors that business' result.
Google has steadily made proximity a more prominent factor in local search rankings. More precisely, it has made it harder for businesses without proximity to rank locally. This update may have been the final nail in the coffin for businesses trying to rank in distant cities using SEO.
Joy further explains the findings through a small case study of lawyer sites. The legal niche is particularly competitive, and it experienced a lot of volatility as the rollout continued. Joy noticed that many powerful lawyer sites lost the ability to compete in distant areas.
The complete guide contains advice essential for anyone working in local search.
Next, we'll break into the case studies that dropped over the last 30 days. We'll start with a study on the value of FAQs and FAQ schemas.
Does Turning On-Page Content into FAQs and Adding FAQ Schema Help SEO Performance?
https://www.searchpilot.com/resources/case-studies/turn-page-content-into-faqs-and-add-schema/
Daniel Haugen brings us this look at the SEO value of FAQs. FAQs and their related schemas have a reputation for improving content performance. This case study takes a long look at whether that's true, and if it is, what kind of impact you can expect from these content changes.
For the test, the experimenters applied a very light touch. Most of the original content was preserved, but the headings above them were changed to questions to make them FAQs. The FAQ schema was then applied, and the page relaunched.
The results were promising for anyone who has been promoting a FAQ strategy. Performance improved shortly after launch and continued to improve. Additionally, the page attracted several snippets even though they hadn't been deliberately targeted.
Read the study to learn how much growth you can expect from a FAQ strategy. Next, you'll learn what the data says about improving core web vitals.
Improving Core Web Vitals, A Smashing Magazine Case Study
https://www.smashingmagazine.com/2021/12/core-web-vitals-case-study-smashing-magazine/
Barry Pollard brings us this look at how Smashing Magazine managed to detect and fix the Core Web Vitals score problems limiting their growth. The problem-solving and information-gathering parts of their journey are preserved here as a case study.
The magazine's problem came from the Large Contentful Paint score. This score measures how quickly the page supplies content to the user. It can be tricky to narrow down what's hurting this score. It involves a lot of site speed optimization factors.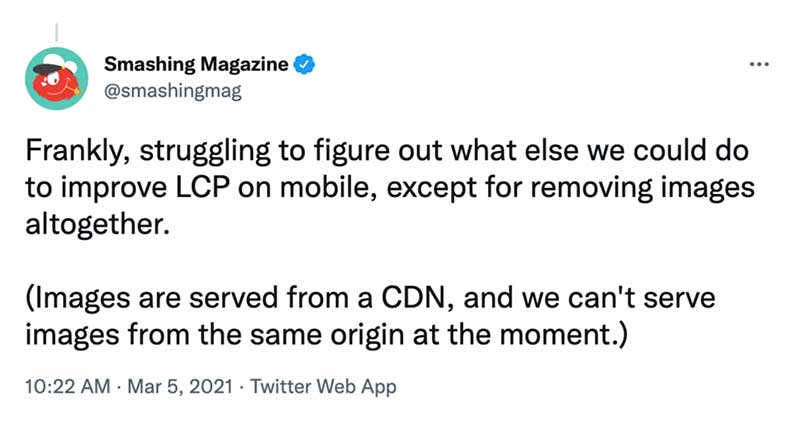 Images such as author images were quickly identified as the problem. The magazine had to deliver the images from a separate assets domain, so it had limited options. They were able to solve this problem with a range of different solutions.
The study thoroughly documents the trial and error steps that eventually led to a solution. Even the solutions that didn't work in this case study are well-explained enough that they may work for other SEOs.
Our final case study will focus more closely on content. It's a look at how one team massively increased a law firm's leads with just content optimization.
How We Increased a Law Firm's Leads by 174% With Content Optimization [Case Study]
https://moz.com/blog/content-optimization-case-study
Lydia German shows us what is possible with content optimization with a case study focused closely on one legal client.
The case study fully documents the methods that the team used to improve the performance of the content. It includes how they used content audits, gap analysis, and competitor audits to target where content was needed most.
The process and justifications they used to make each change are also explained for anyone who might want to craft a content optimization plan themselves. The complete plan included creating new content, deleting swaths of old content, and making technical fixes.
The results were impressive. The team was able to more than double the number of leads and clicks coming into the law firm.
Check out the full case study for ideas if you have a legal client, content that needs help, or just an interest in the content optimization process. For now, let's move on to the news. First, we can confirm that the product review update is finally done with us.
Google December 2021 product reviews update is finished rolling out
https://searchengineland.com/google-december-2021-product-reviews-update-is-finished-rolling-out-377654
Barry Schwartz brings us this look at Google's recent update announcement. The product review update is officially over. It formally started on December 1st, meaning that the implementation and tweaks went on for more than 20 days.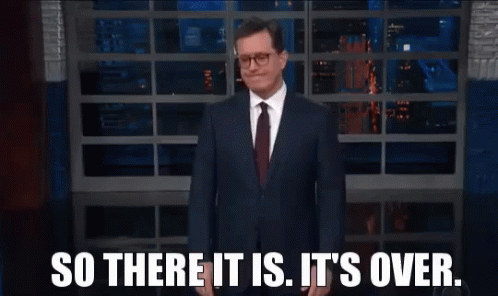 In retrospect, this update was an interesting one. As Barry notes, this update was significantly larger than the April update. It also produced more volatility among targeted sites.
While review sites got the most attention, in the aftermath we can see that the update hit sites that were outside of that niche. Products began ranking for their own "review" keyword phrases, in some cases.
The impact of this review can help us see Google's intentions somewhat. For example, this review was larger than the last one, but it wasn't a replacement. It expanded on and reinforced the rules that started coming into effect in April 2021.
Google appears to feel confident in the direction of its product review philosophy. If you were hoping for a reprieve after getting hit in April, there's little hope of that now. Master the product review standards as soon as possible.
Finally, we've seen signs that Google is testing a design overhaul for their search bar.
Google is Testing a Design Overhaul for their Search Bar on Desktop
https://brodieclark.com/google-desktop-search-bar-overhaul/
Brodie Clark brings us this analysis of the search bar changes Google is pushing through right now. If you haven't seen these changes in the wild yet, he includes this video that shows you what searchers in testing regions are seeing.
As Brodie documents, there have been five substantive changes to how the search bar works. These changes include changes in text size, the removal of the hover effect, and thicker blue underlines for some features.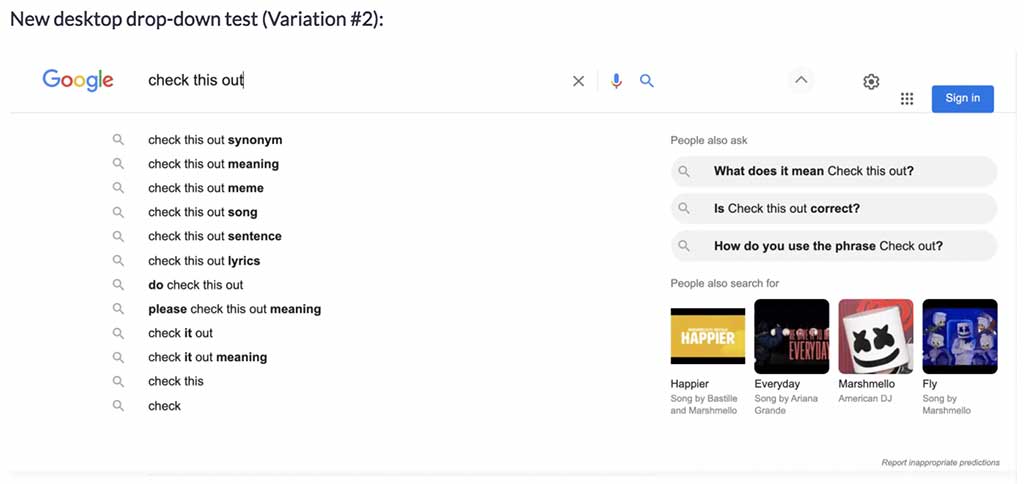 There have also been changes to the dropdown menu. The drop-down menu is now full width, and an upward arrow has been added so that the drop-down menu can be expanded and collapsed.
What this may mean for SEOs is still an open question until the changes are finalized. These changes appear to focus on user experience and may allow users to navigate to more precise searchers with less effort.
Check back for more SEO news on this change and others in next month's roundup.
Got Questions or Comments?
Join the discussion here on Facebook.