We're approaching the end of yet another year. If you want to keep your momentum up for the next one, this roundup is filled with the tips, tricks, and discoveries you need to know.
First, we've got three new guides for you. You'll learn how to thrive despite low traffic, how to rank images for mobile searches, and how to turn theories about Google Quality Guidelines into action.
Next, we've got some case studies from the top minds in SEO. You'll learn what the data says about the value of CTAs in page titles, the accuracy of keyword tools, and the impact that Google's policy of rewriting titles has on split-testing.
In the end, we'll cover the news. You'll learn about the indented results that are rolling into SERPs, the big spam update, and some of the buzz about the future of AMP. Also, you'll get a peek at our huge Black Friday deals.
3 Metrics for Thriving Despite Lower Organic Traffic  
https://www.kevin-indig.com/growth-memo/3-metrics-for-thriving-despite-lower-organic-traffic/
Kevin Indig brings us this look at how you can make a website thrive even if you're currently struggling for traffic. He argues that as long as you optimize the right metrics, you can get closer to your goals while building up an audience.
The first metric he covers is direct traffic. Direct traffic is traffic that arrives directly to your site without the use of a search engine. This includes people who click on your ads, arrive from apps, or who know your address by word of mouth.
Kevin gives you some ideas of how you can push this metric up through superior content that can make your site a destination. He also provides you with some examples of sites that are doing it right that you can match.
The full guide covers two other metrics (referral traffic and returning visitors) and provides you with more ideas and examples to drive them. It's good advice for anyone who's struggling with a newer site or needs to thrive in a low-traffic sub-niche.
Next, we'll be looking at one way you can drive up organic traffic: Getting images to rank in mobile search results.
How to Get Images in Mobile Search Results
https://www.sterlingsky.ca/images-mobile-serps/
Joy Hawkins brings us this look at how to get your images to appear for mobile search results. This is important, she notes, because mobile searches treat images differently. On mobile results, images can appear beside all text searches. They don't work on computers.
Joy argues that you can take advantage of this fact to ensure that your results stand out in all kinds of searches. She shows you how to make sure that your images appear in a step-by-step process.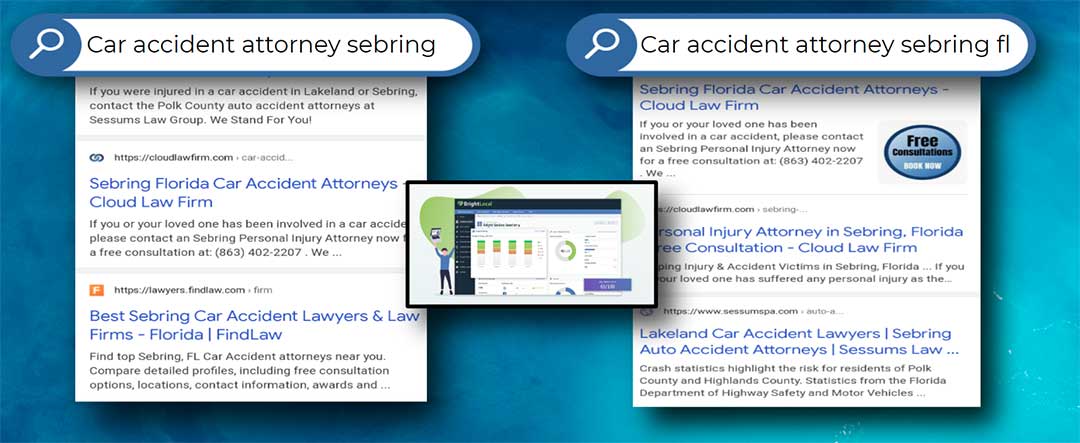 The guide includes a lot of tips that may not seem intuitive until you try them. For example, posting an image at the top of the page makes it more likely to be noticed by Google and displayed in results.
She also provides a series of recommendations for what image you should use, what information they should include, and links to additional guides that can help.
Overall, it's great advice for any site that can benefit from accompanying images, such as a field service website. The next guide is effective for pretty much any kind of site. We'll be looking at a simple breakdown of how Google's Quality Raters Guidelines work in practice.
Google's Quality Raters Guidelines Demystified for SEO
https://ahrefs.com/blog/google-quality-raters-guidelines/
Vince Nero of Ahrefs gives us this guide to making the rater guidelines work for you. As he mentions in his introduction, these guidelines are Google's most complete descriptions of what they want from your site in document form.
However, as he also points out, this document is nearly 200 pages long. Unless you're in the mood for some heavy technical reading, this guide may be just what you're looking for.
First, he goes over the basic topics covered in the guidelines (such as E-A-T, ownership, and "needs met") and provides clear explanations for them. Then he lays out a series of tips that can help you implement the requirements that matter most to SEOs.
He recommends that you pay attention to what other sites say about you, that you directly respond to positive and negative reviews, and that you clarify authorship/qualifications for important claims—especially on Your Money, Your Life (or YMYL) sites.
Many more tips are provided in this short guide to help you bring your site into compliance. Now, we're ready to start looking at the month's top case studies. First, how worthwhile is adding a CTA to a page's title tag?
Case Study: Should You Add a CTA to a Page's Title Tag?     
https://www.semrush.com/blog/case-study-should-you-add-a-cta-to-a-page-s-title-ag-/
Brian Moseley of Semrush brings us this look at the impact CTAs have on organic traffic. As you may know, CTA is an acronym for "Call-to-Action". It's a marketing practice of adding action verbs onto statements to encourage browsers to take the next step (ex. "Buy now")
He starts with a poll he published before releasing the case study in which 60% of respondents predicted that adding a CTA would improve traffic. Let's look at how that played out.
For the case study, over 800 category pages without CTAs were sorted into variant or control groups. The control groups remained the same while the variants had fresh CTAs added to the beginning or end.
The test was carried out over 21 days. Over those days, the results showed a clear advantage for the sites that were updated with CTAs. These pages experienced a statistically-significant increase in clicks of 8.3%.
Check out the full case study to find some extra analysis on the results and some discussion of why searchers may have shown the preferences that they did. Next, we'll be looking at another case study with big implications for most sites: Just how accurate are traffic estimates from tools?
Are Keyword Tools Traffic Estimates Accurate? (Case Study)
https://www.authorityhacker.com/traffic-estimates-accuracy/
Mark Webster of Authority Hacker brings us this look at the accuracy of traffic estimates from keyword tools.
First, he asked 47 website owners to (anonymously) provide their complete search data for a one-month period. Then he signed up for subscriptions to six of the biggest SEO keyword traffic tools:
Ahrefs
SEMRush
SerpStat
SimilarWeb
Surfer SEO
UberSuggest
For the results, he shows us how each tool estimated the traffic for the 46 sites and how closely each estimate stuck to the real traffic. He generated graphs that show us how much each tool over-reported or under-reported their results.
Those results came with caveats, of course. As he pointed out, the "most accurate" tool wasn't the most accurate in all cases. Additionally, some of the more accurate tools tended to over-report results, while slightly less accurate tools avoided that problem.
The full study includes a lot more discussion on how to read the results and what it tells you about which tool to use. Our final case study is a little more "meta" than the others. It looks at whether Google's tendency to rewrite titles affects what we can learn from split-testing.
Does Google Rewriting Titles Prevent Us From Testing Them for SEO Impact?
https://www.searchpilot.com/resources/blog/google-title-rewrites/
Will Critchlow of SearchPilot brings us this analysis of what we can or cannot learn from meta-title split testing now that Google is rewriting more than 80% of them.
He starts with his conclusion: That split-testing is still valuable and can still tell us a lot about what titles searchers respond to enthusiastically. He defends this in several ways.
First, he points out that Google even titles that are changed are rarely changed significantly. Most changes come down to the title being shortened to display properly across a range of devices.
He also points out that it's still possible to build tests that can isolate changes that occur unevenly across results. In other words, the right tests will still be able to tell you if your testing results in measurable differences.
The complete analysis comes with a lot more advice on crafting SEO tests and benefits from split-testing titles. Will also argues that Google's incoming infinite scroll feature (mobile results will no longer have a "page 1", just one infinite page) will make this testing more valuable.
We're now ready to move on to the news. First, we'll check out one of Google's feature rollouts.
Indented Results Roll Out at 40% of SERPs
https://moz.com/blog/indented-serp-results
Dr. Peter J. Meyers of Moz brings us this look at the indented results that Google has started pushing live after months of testing.
Indented results are groups of organic results that come from the same domain. Now, when you use certain terms, you'll see a normal result, along with several others indented underneath it.
These indented results guide you to specific pages on that domain that may be more in line with your intent. As an example, Peter shows a search for the Spirit Halloween store. The main result shows you the homepage for the business, while an indented result takes you to a map for stores near you.
This feature is now showing up in 40% of searches. Some SEOs have theorized that these results were intended to replace site links (a navigable list of a site's major page). Peter argues that both are being used and that indented results target a specific type of intent.
He closes with some analysis of what you should do and whether these changes require action now. He concludes that these results are still difficult to predict or optimize.
Our next news item has some changes you can and should take action now. Google dropped a new spam update, and you'll want to make sure you're ready.
Google Rolls Out November 2021 Spam Update
https://www.searchenginejournal.com/google-rolls-out-november-2021-spam-update/
Matt Southern of Search Engine Journal brings us this look at a big algorithm update launched to fight spam. Google's Danny Sullivan announced that the update was rolling out on November 3rd.
Google wasn't specific on how these changes would affect all sites, but we have some data to examine from past updates that aimed to accomplish the same thing. In past updates, some 25 billion pages were blocked from indexing.
The sites that were targeted in this round of updates appear to be those that trick users into providing personal information or host malware. Sites that attempt to mimic other, more authoritative sites are also getting hit.
Sites that are clean but haven't done enough to secure themselves also seem to have been affected by these spam updates. If your sites have been hit despite following most quality practices, this may be why.
Google will be publishing a complete breakdown of what this update accomplished in their next Annual Spamfighting Report. If an update has hit your site,
Next, let's look at why some SEOs are arguing for a more careful approach with AMP.
Whether Google Manipulated AMP or Not, It's a Great Time to Reassess Using It
https://searchengineland.com/whether-google-manipulated-amp-or-not-its-a-great-time-to-reassess-using-it-375597
George Nguyen of Search Engine Land brings us this analysis of what we've learned about AMP in recent months and whether implementation is worthwhile.
The acronym is short for Accelerated Mobile Pages (AMP). This recent framework provided a way for pages to fast-track compliance and claim more features. In particular, publishers had to adopt AMP to appear in the Top Stories Feature. Google has since removed this requirement.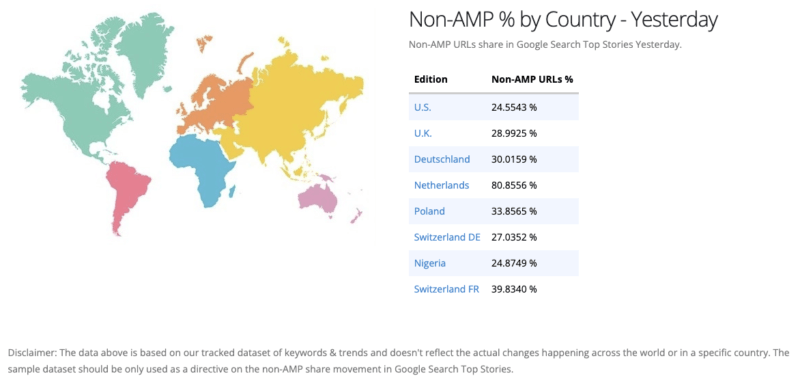 Google has been accused of showing a preference for AMP by throttling non-AMP results. Now that it claims this practice has ended, there are questions about the viability of AMP going forward.
George goes through the revenue, bandwidth, and site redesign considerations that may play a role in whether sites should implement AMP in the future. He spells out some cases where AMP may still play a beneficial role for sites.
This is an ongoing story, so stay tuned to our roundups to see if anything changes. With that covered, let's jump right into our upcoming Black Friday deals.
Black Friday Deals for The Affiliate Lab and Authority Builders
Black Friday will be arriving on November 26th, and some of our biggest deals of the year will be arriving with it.
First, our link building service Authority Builders, is launching a sale on ABC Plus. ABC Plus is our 100% fully managed, done-for-you backlink service and has been our most popular product since its debut.
Buy 3 Months, Get Free Link Insertions + No Setup Fees.
From Black Friday to Cyber Monday, all setup fees are reduced from $200 to $0, so you'll get the full comprehensive analysis for free!
If you sign on for three months, you'll also get a free manual outreach link insertion package!
$500 Package: 3 free DR 20+ Link Insertions
$1000 Package: 5 free DR 45+ Link Insertions
$2000 Package: 5 free DR 60+ Link Insertions
You can also take 25% off all Guest Posts and A-List Links.
That covers:
All niche-specific guest post links from sites with real Google rankings and traffic
All A-List editorial placements from sites like Readers Digest and more.
To take advantage of this 25% off offer, log in to Authority Builders and use coupon code: ABCBLACKFRIDAY.
This coupon code will only be active between Black Friday and Cyber Monday, and it will only be available for the first 500 links purchased, so on the 26th, act fast.
The Affiliate Lab is also getting in on the action. This exclusive service provides all the courses you need to maximize your affiliate marketing and access to members-only discussion groups and events.
For a limited time, The Affiliate Lab will be 50% off, and prices are reduced from $997 to $497
Bookmark this page to claim 50% off The Affiliate Lab memberships
Got Questions or Comments?
Join the discussion here on Facebook.