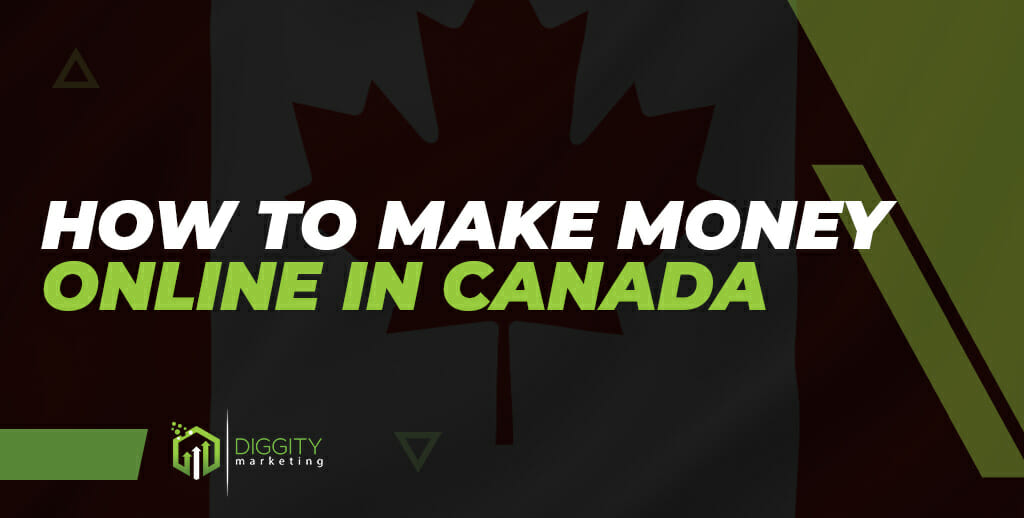 earn money online and finding a remote job has become more popular and attractive, particularly over the past few years.
More and more Canadians are looking to stay in the comfort of their own home but still want to make a good living and even make extra money on the side.
Whether you are starting a business, finding a job, freelancing, or building passive income, there is something profitable for everyone.
Below, you'll find out the best paths to making money online so you can choose what fits best for you.
Quick Summary
The article explores various online money-making methods in Canada, such as affiliate marketing, eCommerce, and freelancing.
It delves into more unique paths like proofreading, stock trading, virtual assistance, and online tutoring.
The choice of path depends on one's skills, interests, and time commitment, offering opportunities for both side hustles and full-time jobs.
1.  Affiliate Marketing
Affiliate marketing is a hugely profitable route with annual revenue of billions of dollars.
This industry has made a tremendous impact on the bank high interest savings account of many affiliates.
When you sign up as an affiliate, you partner with companies to drive traffic to their website or your own.
You post a link, and if people click on it and buy the physical or digital products, you get a commission from the sale.
Post links on social media, articles, blogs, newsletters, and anywhere people read digitally.
These links can not only be very lucrative, but they also can keep making you money when you are sleeping or spending time with friends and family.
There is no limit to the number of partners and links you can have in affiliate marketing.
If you're looking to get into the world of affiliate marketing, check out this webinar that gives you pro tips on how to succeed in affiliate marketing.
2. eCommerce
eCommerce is where you digitally or physically sell products online.
Most looking to build an eCommerce business create a website using a platform that makes it easy to execute electronic transactions and distribute the products to customers.
Look at our market research on the best eCommerce platforms this year.
If you are getting into eCommerce, it will take more than just throwing up a website to be successful.
online store want to make sales, but they must actively drive traffic to their site.
Learning how to do SEO and link building is crucial to standing out online.
3. Freelancing
Freelancing work is usually performed through a contract that lasts for the length of a project or an agreed time, whether it be days, months, or years.
Let's be clear that freelance work is not guaranteed.
You can freelance anything as long as it is a skill people are willing to pay.
It doesn't matter whether you are an entertainer, a writer, a web designer, an accountant, a life coach, or a content creator.
You can make money online in any of these routes or more if you can market and deliver the product or service virtually and someone is willing to pay for it.
4. Proofreading
Do you have an eye for good grammar and sentence structure?
Can you spot writing errors that most others miss?
If you are a meticulous editor, proofreading could be both enjoyable and profitable.
You could take the freelancing route through platforms like
Upwork
and
Fiverr
, or you can take a traditional route by getting a full or part-time job remotely.
Most of these positions require that you complete one or several short tests to demonstrate your language skills.
Check job postings on Indeed, Flexjobs, and Problogger.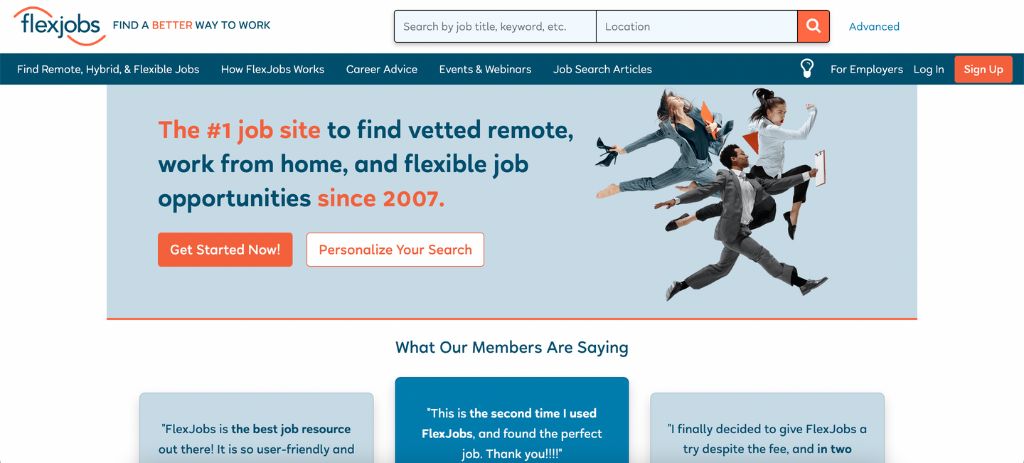 5. Trading Stocks
You don't need your MBA or a stock trader license to trade stocks.
Today it is easier than ever to buy and sell from your phone or computer.
Investing could be a fantastic online money maker if you love numbers, spreadsheets, and the stock market.
But you don't need to love math and charts to understand investing.
Many programs read the market for you, even some that tell you when to buy and sell stocks.
TD Ameritrade is great for beginners and if you are interested in self-directing your investments.
If you don't want to direct your account, Wealthfront helps automate your portfolio to free up your time for other things.
7. Become a Virtual Assistant
While there are still many secretaries and assistants that drive to work and sit at a desk, there has been a growing demand for a virtual assistant, particularly for small online marketplaces.
A virtual assistant can take calls, set appointments, organize your calendar, and almost any other administrative duty from the comfort of their own home.
Most are hired part-time or for a specific project.
Many virtual assistants set up a platform through Upwork and Fiverr, but you could also do freelance work or land a job.
8. Teach English
If someone gave you lesson plans of what to teach, do you feel you could do it?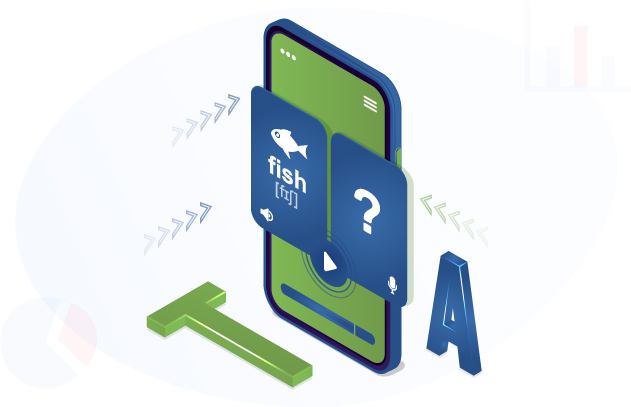 Many countries, particularly in Asia, are in demand to teach their young children English virtually.
You get to interact through camera and audio with children directly and see their skills grow, which can be very rewarding.
Be aware that if you are teaching lessons in a different part of the world, you might need to stay up late or get up earlier than you are used to.
If teaching English interests you, browse VIP Kid, Skooli, or QKids.
9. Become a Tutor
Teaching is a great way to earn extra money online if you are fluent in English.
Teachers often look for ways to boost their income but still use the valuable skills that they have learned.
But you don't have to be a certified teacher to get paid well as a tutor.
Students, young and old, who came back to school after the many stay-at-home orders during the Covid pandemic of 2020 have fallen behind in many basic skills.
There is a need to help students from elementary to college catch up on all subjects, from writing, reading, history, science, math, and more.
If you're interested, check out these top online tutoring sites:
10. Test Websites and Apps
When it comes to testing websites and apps, there is no technical degrees or education required.
All you need to get started is a computer and a strong internet connection.
Some websites require that you also have a microphone and webcam, but not all.
As a tester, you are looking at the functionality of a website and are reporting back your results.
If you are able to be a bug tester, you can make even more money testing.
User Testing is one of the more popular sites where you could earn $30 for 30 minutes of work. The only complaint is that newer testers may only receive 1-2 testing opportunities a week.
UTest has a larger learning curve that could also result in bigger results, with some full-time testers making over $3,000 per month.
Before you receive paid work, you have to pass a sandbox test demonstrating your ability to spot bugs and other hindrances to websites.
Most testers will earn around $10 for 10 minutes of work testing, but some sites have more volume and need more testers, while others don't have as much work.
Know that some of the higher paying and higher volume gigs are also more selective with their applicants.
11. Use Your Voice to Earn Money
If you have a strong voice and can read confidently, there is a growing opportunity for narrators and voice actors to earn some extra money part-time or even turn it into a full-time career.
Voice animation actors could be required to go into an actual studio, but are many hybrid and online opportunities to read scripts and make sound bytes.
Video game characters need good voice actors, and these companies can be more flexible about working online than animation studios. Narrators are more in demand with the growing popularity of listening to books rather than read them.
A strong voice is appealing to advertisers when creating commercials. Many educational companies build online curricula and need graphic designers, writers, and voice actors for their videos.
Looking in the educational field can fly under the radar of competition that often looks to apply for jobs with animators and audiobooks.
Regardless of which option you choose, if you plan to do this from home, you must take the time to create a studio that will mute unwanted noises when recording..
This setup doesn't have to be a soundproof booth with expensive sound gear. Most voice actors can use their computer, a microphone, and software that records, adjusts, and isolate sounds.
Some voiceovers use soundproof paneling and make a spare room the recording room.
If you don't have a whole room you can dedicate, you can create a small booth in a room with blankets, pillows, and cushions.
12. Create and Sell Online Courses
Online education has become increasingly popular over the past few years.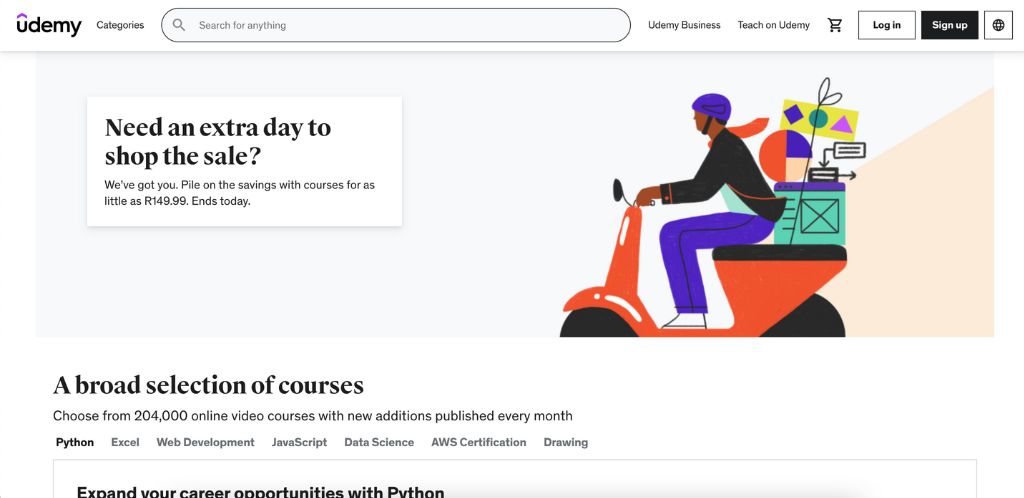 This online education boom is mainly outside of the public education and college fields.
Anyone with some knowledge and the ability to successfully teach the knowledge to people can build a course to sell.
These courses consist of anything you know and want to share, whether it is guitar lessons, how to build a online business, how to write movie scripts, or even how to repair a car.
It doesn't matter that you aren't a teacher and don't have experience building lessons and courses.
Udemy is great for starting your first course without experience.
If you feel confident that you can build your course from scratch and drive traffic to your own website, then Thinktific could be the platform for you.
Skillshare and Teachable are worth checking out to help you build an online course.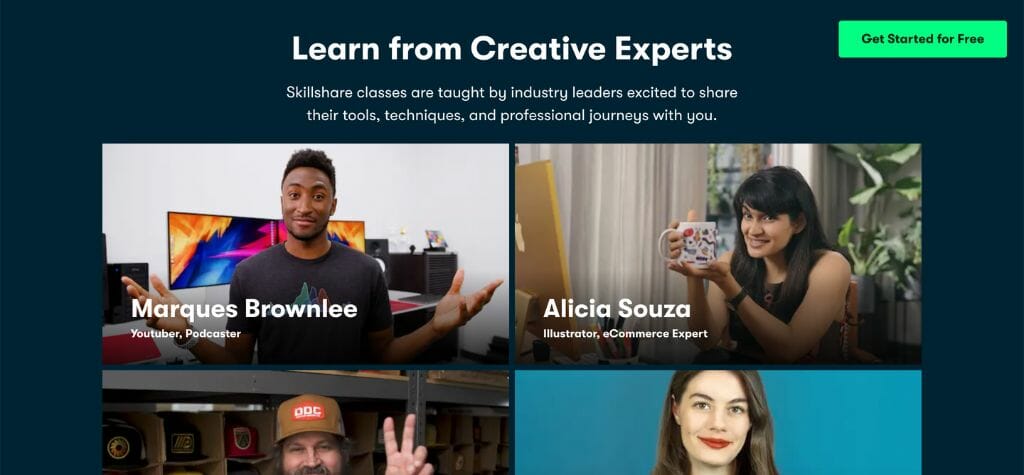 After you have your course and lessons set up, you need to decide what people will pay for this kind of knowledge.
Is it reasonable to sell at $20, $50, $200, $1000 or more?
Creating multiple courses can help you generate passive income and keep you making money on your digital asset even when you aren't working.
13. Use Cash Back and Reward Programs
There are plenty of programs out there that are willing to give you money for products and services that you are already buying.
With some of these programs, you can earn extra cash rewards or gift cards.
Other programs also help you find the best discount upfront saving you money on items you are already buying.
Capital One Shopping is a program that will help you find the best discounts and accumulate points you can use towards cashing out gift cards at online stores like Walmart, Nike, Wayfair, and Lowes.
TopCashback is a reward site where you can earn extra cash back when you shop through their portal in the forms of Paypal, ACH, and gift cards.
Honey is more of a discount program over rewards but scours over 30,000 retailers to find you the best deal. You can also add it as a Google extension.
While chances are that these programs won't cause you to quit your day job, they are still great ways to save hundreds of dollars and even earn cash rewards.
14. Get Paid to Participate in Online Surveys
Participating in online surveys is great for earning extra money from home when you have spare time.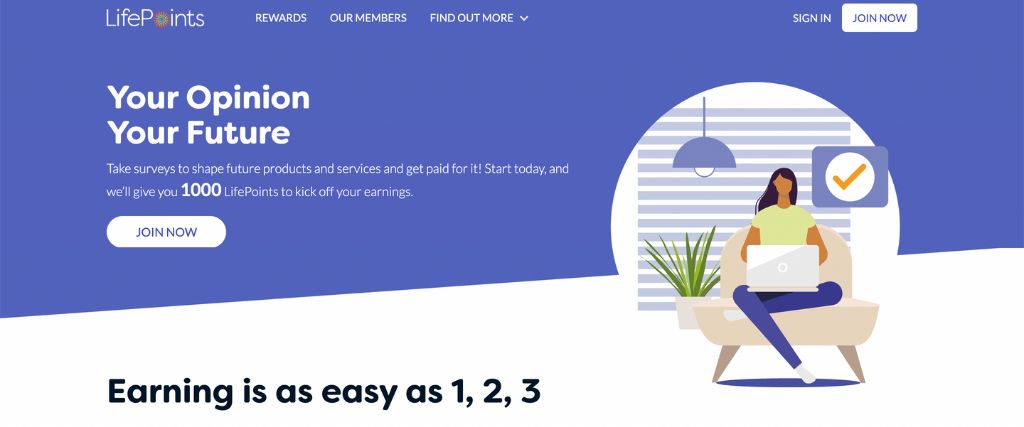 Companies are paying for people to participate in surveys to get information on consumer opinions and what products they buy.
The payout for these services ranges from 50 cents to 3 dollars per survey.
At that rate, you won't be quitting your full-time job anytime soon, but you can still earn hundreds of dollars annually on the side.
Compensation is paid through PayPal, gift cards, or prepaid visas.
Here are a few websites to check out for surveys:
15. Write Stories
Do you love reading and writing literature but don't feel ready to write a novel?
If you have a knack for writing short stories, there are places that will pay for it.
Here are some of the top sites if you are looking to submit a writing piece:
Analog pays 6-10 cents per word for science fiction of up to 20,000 words, fact articles of up to 4000 words, and serials between 40,000- 80,000 words.
The Sun is a magazine that publishes personal finance, essays, and poetry of up to 7000 words.
Clarkesworld is another popular magazine that pays for science fiction stories from 1000-22000 words in length.
One Story is a platform publishing a wide range of categories, but they only allow submissions between January 15th to May 31st and September 3rd to November 14th. Each submission is between 3000-8000 words.
16. Become a Social Media Influencer
A growing occupation among the top desired positions of workers ages 18-30 is that of social media influencers.
If you want to be an influencer, you need to be good at getting viewers to follow, click, watch, like, and subscribe.
You must grow an audience and make appealing content for your viewer base.
However, simply growing an audience isn't enough. To buy from you or companies that partner with you must influence your audience.
Here are some ways that you can make money as a social media influencer:
Sell products online that require no shipping or handling like sell ebooks, workout programs, cookbooks, money-making secrets, and other helpful content like how-to-videos or budgeting spreadsheets.
Generate webinars where you can either pre-record the content or set up an online event to do it live.
Become a brand ambassador where you help bring attention and legitimacy to a company the same way celebrities have done for decades.
Reach out to companies to do sponsored social media posts until they start reaching out to you.
Create merchandise and other physical products your audience can buy that are unique to your platform.
Become an affiliate marketer where you partner with companies to send traffic their way through your links and channel, and you get a piece of each purchase made through you.
Host events by promoting an online or in-person appearance like a meet and greet with your fans or company sponsored event.
17. Create a Youtube Channel
To the generations of Millenials and GenZ, a Youtube content creator is a top choice.
Youtube has become a preferred platform for the younger generations, even over watching movies or television.
Some YouTubers play video games, review products, have political discussions, give marriage tips, and so on. Youtube is a great platform to build a fanbase and share information.
Many individuals don't know that content creators make very little money directly from Youtube, even if they have millions of views.
YouTubers get most of their money from other advertising and marketing efforts. If you are looking to make lots of money through your channel, consider these options:
Sell merchandise such as hats, shirts, mugs, or commemorative coins.
Create sponsored content where you reach out to a company, or they reach out to you to do a specific video or series on their merchandise or service.
Become an affiliate partner where you team up with a company to promote and sell their products and get a portion of each sale.
Get your fans to pay you directly using platforms like Patreon, where you can have fans subscribe to pay you directly for exclusive content.
18. Airbnb What You Own
You are probably familiar with renting a home like a hotel room through an Airbnb platform.
Many people don't know that you can rent much more than your house or apartment.
Some listings on Airbnb are of pool owners renting out their pool without renting the house. Other listings could include only the backyard that could be big enough for parties, weddings, or other events.
You don't even have to own a home to Airbnb. You could park your RV or travel trailer at a permanent address and list it as a rental.
Toys like boats, jet skis, snowmobiles, and ATVs are also rentable. Every year it becomes more creative to see what is listed to rent besides the typical house or apartment.
19. Learn Copywriting and SEO
Copywriting is simply selling through print.
Words drive action and purchases, whether they are physical or digital words. SEO or search engine optimization is knowing how to get your words found and read on popular search engines.
This writing is different than essay writing or story writing, because it must be well-researched and sell the product or service.
Some individuals that didn't enjoy high school English class have enjoyed this occupation because it deals with understanding advertising and marketing,
This field is highly lucrative if you are good and selling through words and can be accomplished remotely part-time or full.
20. Content Writing
Content writing has some similarities and some differences to copywriting.
Both need to know SEO tactics to drive attention online. Content writing can focus on selling a product or service, but it doesn't have to.
Many websites need engaging information and articles for their audience to consume to keep growing. This content requires regular updates to keep the information fresh and maintain relevancy and authority.
The content created could be anything from movie reviews, computer IT tips, how to save money on your credit card bill, to just about anything.
You can make money online and perhaps find a topic you enjoy writing on.
With content writing, you need to know how to structure an article to be concise but engaging and accurate.
21. Web Design
If you are interested in art and animation learning web design is a great opportunity.
Web designers are needed to build websites that look appealing and well-organized.
The flow and layout of a website and its pages are crucial to it being effective at getting the targeted audience to take action.
You can go to school to get a degree in graphic design, but many web designers study and get experience on their own. Many companies want to look at your portfolio of successful past work over your education.
Web designers often work closely with copywriters and a creative director to communicate the overall goal and deadline for each project the website needs.
You can do web designing remotely as an employed position, or you can freelance setting your hours and schedule.
22. Write or Produce Webinars
Webinars have become increasingly popular due to their effectiveness over advertising that only contains words and pictures.
A webinar can be pre-recorded or live, but essentially is a seminar that is delivered online.
Crafting a good webinar involves taking the audience through a deliberate process that may include facts, statistics, stories, and testimonies.
You may drive emotional pain by pointing out how their life isn't what they wanted it to be and then present emotional pleasure that the product or service is the answer to their pain.
Webinars often take much longer than a simple video, usually lasting from 30 minutes to an hour. You can write a webinar for someone else to read, or you could do it yourself.
If your webinars convert to sales, you can charge thousands of dollars per webinar for your services.
23. Start a Podcast
Starting a podcast is similar to a social media influencer or YouTuber, where you must do more than create content.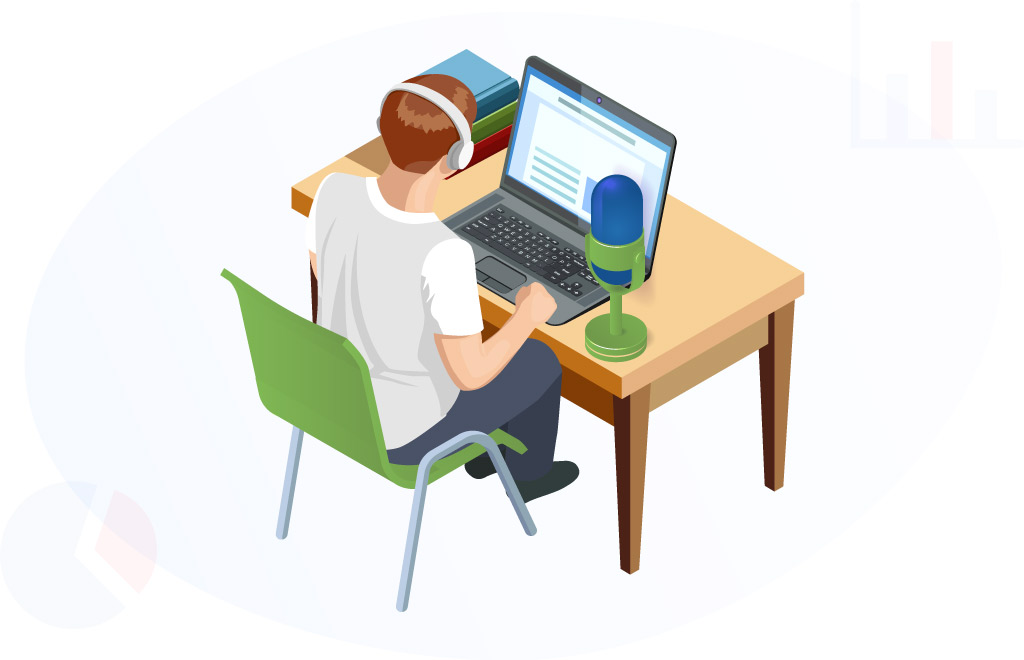 Most podcasts are free to watch or listen to, but they are a great way to gain attention and build a loyal audience.
Another similarity podcasting has to influencers and Youtubers is that you want to pick a niche to talk about rather than having an unfocused podcast where you talk about anything.
Research and choose a topic that is in demand and that you enjoy, and create a list of subcategories you could talk about within that topic.
When it comes to making money from podcasts, consider these ideas:
Partner with businesses in your field through affiliate marketing.
Develop a paid course that could educate and teach something to your audience that improves the lives of your audience.
Find sponsors that will pay to have their names or products displayed and seek to develop relationships with them so they will keep paying each month.
Offer premium content beyond the free material that makes it worth subscribing to monthly.
Hold online or in-person events where you meet and greet your fans.
Be hired as a public speaker.
Write a book.
Offer digital or physical merchandise.
24. Make Reviews For Products and Services
There are a great many people today that do a lot of research before they buy a product.
It could be a high-cost item like a car or smaller items such as fast food. In their research, they often look for reviews about the product from other people.
You can create written or video reviews which go in-depth about the pros and cons of the item consumers are looking to purchase.
While it may appear to many that reviewers only talk about the product and whatever comes to mind, that usually isn't the case.
They often outline their talking points or write a whole script and buy a teleprompter where it looks like they are simply looking at the camera and saying whatever comes to mind, but in reality, they are reading their script.
If you are looking to test and review products, you might start by making content for free until you get some experience or a following.
It may require working for free for a brief period until you can get enough experience to get a job or build a big enough following to get sponsors or a freelance contract.
25. Flip and Sell Products Online
eBay has built its massive company on selling times new and used where people have run businesses for decades through eBay, flipping products to earn cash.
While eBay pioneered the idea, there are other platforms you can go through like Amazon, Etsy, Facebook Marketplace, and Craiglist.
You could be sell used materials or buy them low and selling high.
Here are a few items to flip for a profit that move fast:
Vintage electronics and video games
Books
Yard equipment
Power tools
Watches
Jewlery
Furniture
A recent lucrative field of flipping has been buying and selling websites the way you buy stocks or real estate, where you evaluate it and buy it at a low price and find a buyer to buy it for much more than you paid.
26. Rent Out Your Car
In 2020 many rental car companies had to sell their inventory to stay afloat, and when jobs returned they didn't have the car inventory they needed.
What spawned was an opportunity for people to rent their own cars for profit.
All people needed was a platform similar to Uber's that would protect them if the car was stolen or damaged. These programs have guidelines that the car must be newer, clean, and have all the legal paperwork.
Here are the top for programs to check out if you are looking to use your personal car as a rental:
27. Drop Shipping
The concept of drop shipping is you are essentially the middle man between the manufacturer and the customer.
You are moving the product, but you aren't creating it. Most often, you don't even have to touch the product or store it at your house. Wholesalers buy and hold onto the products while drop shippers don't.
When a customer places an order through your online marketplace, the manufacturer sends it to the customer directly.
Some of the best drop shipping suppliers for Canadians are:
Which Route is Best for You?
In today's fast-paced remote world, there is something for everyone looking to make money online in Canada.
Whether you are looking for full or part-time work, freelancing, or building a business, there are opportunities available.
Some options may require expertise or education, while others are about marketing through gaining awareness and actions.
You may have acquired skills and education to help you get started in a specific niche.
Maybe you are looking to gain the needed skills to break through in a new field.
If you are looking for some support in making some serious money in the area of eCommerce, SEO, and affiliate marketing you'll want to head over and check out our free webinar to help you get started.