Welcome to the last roundup that will take place before autumn is officially upon us. Q4 is considered a great time for reflection and this year in SEO has certainly given us a lot to reflect on.
Giants have fallen. Websites and niches with histories going back to the early days of SEO have collapsed in the wake of new updates. How could anyone imagine what's coming next? Well, by reading this roundup, of course.
The most important case studies, guides and news items are right here, and they'll put you back on the inside track.
First, four fresh case studies. You'll learn what 5 million results can teach you about CTR, how to rank #1 with an aged domain, how to rank locally through organic supremacy and how to get ready for a world where fewer searches end in clicks.
Then, the guides. You'll learn whether SEO or PPC is more worthy in the current time, how to build the best anchor text and how to (instantly?) increase search visibility with FAQ-based snippets.
Finally, the news and discussions of the month. What's likely to happen to one intrepid SEO defying a penalty with a new domain? Is Google cracking down on commercial content again? Is Google experimenting with new font sizes in SERPs?
Let's start with Backlinko's case study into organic CTR.
What 5 Million Results Teaches us about Organic Click Through Rate
https://backlinko.com/google-ctr-stats
You're going to learn a lot about the modern state of CTR in this roundup. If this exhaustive case study by Backlinko gives you something you need, make sure you don't miss the Sparktoro case study covered later.
How much is the top spot worth? How about the lower spots? Are "power words" weak? Should your meta titles and descriptions be appealing to emotion? Brian's answers to all of these questions are in the article.
The writeup opens with a summary of 10 key findings revealed by the data. Each section after that breaks down one of the findings with rich amounts of information and helpful visual aids.
The presentation makes it very easy for you to pick out the essential bits you need most and then track down the in-depth information that may help you develop better practices.
Now, what could be a better followup for the "why" of ranking than the "how" of ranking? Specifically, how to rank for a high-volume term with an aged domain. That's the focus of the next case study hosted by Authority Builders.
Case Study: Hitting Page 1 for a 50k Search Keyword with an Aged Domain
https://authority.builders/blog/aged-domain-case-study/
Ranking an aged domain is a tricky proposition. If you can pull it off, you can build a lucrative money site from a domain that has already strolled its way out of the sandbox and already has backlinks built to it.
Aged sites can mean a larger initial investment, so it's important that you do it right.
If you intend to do it right, you won't find a much better map forward than this direct case study. This is no dry examination of data tables. The actions that took the site to page 1 of SERPs are laid out quarter-by-quarter and step-by-step.
Everything is documented in detail, including…
Choosing the domain
Initial tweaks to the site
Link building
New content
Ongoing maintenance
Experienced site builders can use this study to develop their process, but a newbie could just as easily use the study as a comprehensive guide into ranking aged sites for the first time.
The process documented here is oriented toward ranking for global terms. If what you're looking for instead is some insight into local domination, you're going to get exactly what you need from the next case study by Loganix.
The Secret To Ranking In Local Search: Ranking in Organic Search
https://loganix.com/local-seo-ranking-case-study/
Local SEO may be targeted toward one geographic area, but that hardly makes it a less lucrative focus for an SEO career. As this case study notes, nearly half of all searches are local searches. Either organic SEO or local SEO can be a great path.
But as the young lady in the classic gif asks us: "why not both?"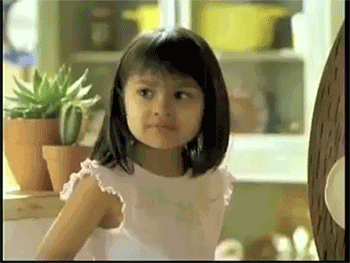 There has always been a relationship between local and organic results. This case study is one of the most comprehensive looks into how that relationship works.
The data seems to suggest that there is a direct correlation between a position in local map results and a higher rank in organic results. In one niche that was tested, the top 5 map results had the same positions (compared to one another) in organic results.
And there's plenty more to learn. The study ends with several takeaways revealed by the data. If you want to know why getting more reviews should be your big local priority—or why claiming directory profiles is so vital—make sure you check it out.
However, there's also evidence on the horizon that the meaning of ranking is changing. Many searches are now ending without a click. What that might mean for you is the topic of the final case study of the batch.
Do less than 1/2 of Google's searches now result in a click?
https://sparktoro.com/blog/less-than-half-of-google-searches-now-result-in-a-click/
Few people realized that June of this year marked one of the most significant events in search history. For the first time (at least according to data we can access), zero-click searches passed 50% of all searches.
Let's be clear about what this means. It doesn't mean that searchers are frustrated, or that they can't find the answers that they need. It means they're finding the answers that they need ON the search page.
This fact, along with its many implications, is the focus of this massive case study by Sparktoro. The study covers the history of this change, Google's share of all searches compared to other engines, and how SEOs may need to change their strategies to thrive in this brave new world.
This piece shouldn't be missed by anyone who has a search career. If this trend continues the goals of ranking are going to change altogether. Everyone will need to learn how to get value from searchers who may never leave the results page.
One suggestion from the study is to watch the increasing viability of paid ads in the short term. That's a timely suggestion. Our next item (and first guide) is a look at how SEO compares to PPC in the current time.
SEO vs. PPC: Which Should You Use?
https://ahrefs.com/blog/seo-vs-ppc/
Whether SEO or PPC is generally the best investment is a debate that's been raging for a long time. It doesn't help that the value of each one shifts constantly as new updates are released.
As you might expect, the best option depends a lot on what kind of budget you have and what you're trying to achieve. That comes down to dozens of different factors, but this new guide by Ahrefs covers just about all of them.
The guide provides an in-depth look at the strengths of each option, the situations where they have a clear advantage and the best times to use both simultaneously.
Each argument is made with examples of business goals, such as launching a business, promoting a single product or flipping a website.
The guide is designed with more experienced readers in mind, but if you're still picking things up, you'll be able to learn where you need to focus your research next.
If you do end up deciding you need to go the SEO route, don't miss the next guide for the month. It's going to teach you how to get better at building anchor text.
The Data-Backed Anchor Text Optimization Formula For Maximum SEO Results
https://www.authorityhacker.com/anchor-text/
You know what anchor text is, but even if you didn't, this guide has a whole introduction section breaking down what it is, what it looks like and what it tells Google. After that, it dives into the real information.
This guide is part case study and part real-world application. It needs to be because links and the principles behind them have changed a lot in recent history (mostly thanks to the Penguin update).
The case study, in the earlier section, reveals why the new best practices in the later sections are necessary. It shows you what's currently being used (in 50,000 sample URLs) as well as what is and isn't working anymore.
Better anchors are an important part of the path to rank one. If you need some short-term juice to hold you over while you're putting that in motion, that's exactly what you're going to get from the next guide on the list.
How To Instantly Increase Search Visibility With FAQ Rich Snippets (I am serious, near real-time!)
https://www.matthewwoodward.co.uk/seo/on-page/faq-rich-snippets/
We've already talked a bit about how snippets are not just important but essential to the future of SEO. You need to learn to start getting the most out of what you can say in a snippet or learn how to drive clicks using only what is covered in the snippet.
This guide by Matthew Woodward may be your first introduction to the strategy that goes into doing them just right. Without spoiling it what can be an entertaining discovery, there's evidence very early in the article that his process is effective.
It begins with the technical process of adding rich FAQ snippets to your sites and then closes with why it works. It's a breezy guide that will take should take only minutes to read despite providing a significant amount of value.
It's probably a good thing that the guides are closing on such a quick read because you've been given a lot of weighty information in this one. The news and discussions of the month are coming up next. They're a lot easier to digest even if the information covered is pretty important.
We'll start with an SEOs questionable quest to defy a penalty with a new domain.
What will happen to the SEO defying a penalty by setting up a new domain?
https://twitter.com/dejanseo/status/1165188077096095750
Dan Petrovic has certainly inspired a lot of interest in his experiment, even if he's unlikely to inspire many imitators. The experiment examines whether a site can recover from a penalty by jumping to a new domain and politely asking everyone with backlinks to update their links.
It's cheeky. It's risky. However, everyone in the lively twitter thread seems excited to watch him try.
Sort of like how people were excited to watch the local eccentric try out his flying machine in the days before airplanes.
It's hard not to at least enjoy the energy and the sense of rebellious catharsis. Unfortunately, the next news item is a good example of why people are looking to stick it to the man a little. Google has launched another crackdown that should be noted by people with related niches.
Google cracks down on commercial content
https://pip.net/searching-for-harm
This piece is a lot longer and more intensive than items that are usually covered in this section.
The main story is that Google is penalizing coupons and review results that were hosted on the subdomains of other brands (mainly publishers). Subdomain leasing has already received some negative attention, so this new action shouldn't come as a complete surprise.
However, the full story gets a lot…weirder. Google was seemingly made to investigate and act on the sites that were hit hardest by a single crusader. This crusader has a very young, active and anonymous Twitter account that is laser-focused on the issue of subdomain leasing.
There is some debate about whether the action ended in a better situation for searchers. You can learn more about that by visiting and reading the full post.
You were promised some lighter reading, so the next item should make for a light closer. If you feel like the text in search results has put on some weight in the past couple weeks, you're probably right.
Is Google testing larger search result fonts?
https://www.seroundtable.com/google-test-bigger-fonts-28053.html
Short answer: It seems like it. Multiple credible SEOs have done some light testing and reported that fonts are growing larger. John Mueller stopped short of confirming that the testing was taking place, but gently teased the people who were making a big deal out of it.
The effects do seem like they matter though. In several examples (covered in the link) the size of the text reduced the number of search engine results visible without scrolling.
Some people complained that they could only see the top few results. Others claimed the original size was difficult to restore using only browser tools. More significantly, some claim the changes had ruined carefully-truncated meta titles and descriptions.
Testing is likely still going on without any formal announcements. The final piece of advice for the month: If you see any changes in your stats, check to make sure your metas haven't been clipped.