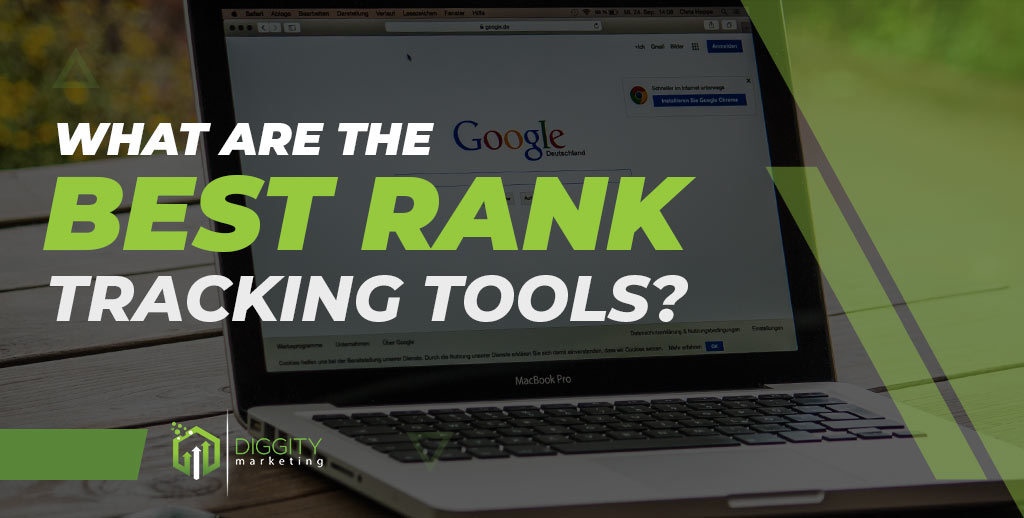 In any niche, competition is an inevitable reality, and it's only a matter of time before a rival outshines you by dethroning one of your top-ranking money keywords.
To stay ahead of the game, it's crucial to closely monitor your keyword rankings on search engines like Google. The most efficient way to achieve this is by utilizing a dependable keyword tracker tool.
Although numerous keyword tracker tools are available on the market, identifying the one best suited to your needs can be challenging.
In this guide, we'll delve into the features, strengths, and weaknesses of the foremost rank tracker tools, ensuring you make an informed decision. Catering to both beginners and seasoned marketers, this guide offers a wealth of information for selecting the ideal keyword tracker tool for your business.
Rank tracker with an intuitive interface and robust features.
SEO tool for growing organic traffic. Keyword tracking, website auditing.
Cloud-based rank tracking system.
Best Rank Tracker Tools Of 2023
We've split this roundup of the best rank tracking tools into two sections – dedicated tools and SEO suites that include tracking as a feature.
1. Serpple (

Editor's Choice

)
We love Serpple because it takes a different approach than all of the other rank tracking tools on the market. Serpple was not built for data nerds, it is the brainchild of 20 year SEO veteran Adam White.
Serpple takes the opposite approach with a beautiful, easy to use and understand dashboard so users can quickly get the SEO data that will actually make a difference in their rankings.
Our favorite feature is that Serpple groups your keyword rankings by each page of your website, instead of simply giving you a list of all of the keywords you are tracking.
This is important because it allows you to see how each page of your site is doing individually in the search results at a quick glance.
If a page is underperforming you can use their SEO content audit tool and get feedback on how to improve the rankings for that specific page. You can also track competitors and do keyword research.
We're not sure why it took 25+ years for someone in the SEO industry to create a rank tracker that works this way but we're glad we found Serpple and for the price they are well deserving of our top spot.
Pros
Competitor analysis

Predicting future trends

Real-time tracking

Affordable
Cons
Depends on third-party platforms
Our Rating
Free trial: 14 days
Price: From $19
Keyword tracking: From 250
Location support: Yes
Mobile index: Yes
Update frequency: Daily
---
2. Nightwatch
Nightwatch offers a powerful SEO tracking solution with an intuitive user interface. Presenting the data through lists, colorful graphs, and charts makes analyzing your campaign performance easy.
With Nightwatch, we were able to quickly navigate our keywords list and discover which phrases meet the criteria that matter the most. We also got to use sophisticated filtering features like location, language, and search volume for more precise results.
You can get up-to-date information on the effectiveness of your campaigns, including keyword tracking, backlink monitoring, and website audits.
With its versatile features, such as integration with Google Analytics, Search Console, and competitor insights, Nightwatch offers a comprehensive package for marketers looking to track many keywords at once or agencies operating on budget constraints seeking valuable data analytics reports.
You can get a jumpstart on your search engine rankings with their free-trial offer and tutorial videos, so you get the most out of this SEO tracker.
Why Choose Nightwatch
Price: From $39/month
Free trial: 14-days
Tracked keywords: From 250
Update frequency: Daily
Location support: Yes
Mobile index support: Yes
---
3. Ranktracker 
Ranktracker is an example of a rank tracking software that came into existence because a business couldn't find the features they wanted in a readily available one.
And what started as a tool designed to fill a specific need quickly became a standalone product available to the public.
Ranktracker is very similar to other rank tracking tools on the market in that its primary function is to monitor where you rank in the search engines for your target keywords.
But – and this seems to be a trend – it also includes a basic web auditing tool and keyword research functionality. While these might seem useful, they're not as robust as its SERP (Search Engine Results Page) monitoring functionality.
With that said, what we did get upon our trial and error is a solid rank tracking tool that provides you with daily updates on where your keywords rank for both mobile and desktop, the ability to track keywords in non-US search engines, average monthly search volume, along with the SERP features you currently rank for.
We also got integrations with Google Analytics, Google Search Console, and others.
Another nice touch was that we were also able to track local keyword ranking.
Why Choose Ranktracker
It's a feature-rich tool with as much functionality as an affiliate marketer, or small business might need.
Price: From $59/month
Free trial: 7-days
Tracked keywords: From 500 keywords
Update frequency: Daily
Location support: Yes
Mobile index: Yes
---
3. Pro Rank Tracker
Pro Rank Tracker is a keyword tracking tool that's been around for 7 years and seems to have two target markets – SEOs looking for an affordable rank tracker tool and agencies looking for the same but with white label reporting.
So, the first thing to mention here is that this rank tracking tool has a freemium plan which allows you to check up to 20 keywords with basic functionality, forever.
And even if you upgrade to a paid plan, you'll find these start at just $13.50 per month for 100 tracked keywords or $29 per month for 250 tracked keywords.
The tool provides keyword tracking for both mobile and desktop devices across multiple search engines such as Google, Yahoo, Bing, YouTube, and Amazon.
What we found the most interesting when we used Pro Rank Tracker is that it offers separate keyword rank tracking for Android and iOs Devices – something that could be very useful for anyone heavily involved in mobile marketing.
But we must admit that the interface does look and feel like a WordPress dashboard and is a little bit cluttered compared to other ranking tracking tools.
Why Choose Pro Rank Tracker
It offers basic rank tracking functionality and reporting, a freemium option, scalable pricing, and white labeling reporting.
Price: 100 keywords for $13.50/month
Free trial: Freemium plan available
Tracked keywords: From 100 per month
Update frequency: Daily
Geolocation support: Yes
Mobile index support: Yes
---
5. AccuRanker
The first thing you'll notice about AccuRanker is that it's very easy to set up.
We were surprised to see that it supports multiple search engines – including for non-US audiences, as well as both mobile and desktop indexes. So we were able to track our search engine rankings across all devices. We also got to see the projected average monthly search volume for our keywords.

AccuRanker also allows you to track the performance of YouTube channels, which is a nice touch for any marketer out there embracing social media.
We did get solid integrations with Google Analytics, Google Search Console, Data Studio, Adobe Analytics, and others.
This rank tracker tool also allows you to generate automatic and manual ranking reports so you can tailor its output to your needs.
And finally, we got support via live chat, phone, and email.
We do also need to mention here that Accuranker is the preferred keyword tracking tool here at DiggityMarketing.
Why Choose AccuRanker
It has all the features and functionality an SEO or affiliate marketer could want.
You can test it for 14-days without providing payment details.
In our opinion, it's the best rank tracking software on the market right now.
Price:  From $99/month
Free trial: 14-days
Tracked keywords: From 1,000
Update frequency: On-demand
Geolocation support: Yes
Mobile index support: Yes
---
6. Zutrix
Zutrix is one of those rank tracking tools that might not be instantly familiar to you but that's because this rank tracker is barely a year old.
But that doesn't mean it lags behind its competitors.
What you get is a full-featured rank tracking tool that is (allegedly) powered by AI but one that also features an SEO tool and a keyword research tool with keyword trend data, current CPCs, and search volumes.
But we also used it to monitor what keywords our competitors are ranking for, and it instantly notified us of any changes.
Zutrix also offered us location-independent tracking, allowing us to monitor local, national, and international search engine results.
And it's ranking change notification system and 'Sensor' feature are also worth a mention. We were very pleasantly surprised with this feature. Zutrix goes that extra step by sending notifications via email, Telegram, or Slack but you can tweak the frequency of these with 'Sensor'.
So you get the exact notifications you want when you want them.
Why Choose Zutrix
It provides you with an accurate, relatively intelligent way to monitor your keyword rankings that are very affordable compared to other tools on the market.
Price: From $3/month
Free trial: 7-days
Tracked keywords: From 50 keywords
Update frequency: Daily
Geolocation support: Yes
Mobile index support: Yes
---
7. Nozzle.io
Nozzle is a newcomer to the rank tracker scene, signing on their first customer in 2015.
As with many SEO software products, Nozzle was created by three guys who couldn't find their ideal rank tracker for checking keyword positions.
So they built their own.
This is one of the more data-heavy rank tracking tools in this roundup, and so it's aimed more at experienced marketers or affiliates who want to analyze dozens of data points.
Nozzle tracks where you rank, plus how much search volume you can expect, your social shares, inbound links, star ratings, video rankings, and lots more.
We really liked that we were able to get results based on 5-minute intervals instead of 24 hours, or several days.
Something else that sets this solution apart from other rank tracker tools is that its pricing is based on how many "data pulls" you need to perform each month, and not on how many keywords you want to track in the major search engines.
Why Choose Nozzle.io
You'll love Nozzle if you're a data junkie who needs advanced web ranking features and functionality.
Price: From $49/month
Free trial: Yes
Tracked keywords: 10,000 "data pulls"
Update frequency: From 5 minutes
Geolocation support: Yes
Mobile index: Yes
---
Combo Rank Tracker Tools
And now we're going to look at SEO suites that include a rank tracker tool or functionality.
8. Semrush
Semrush doesn't really need an introduction – it's one of the most popular SEO software suites in the world.
So you get all the standard stuff like a pretty good keyword analysis tool, a backlink checker, website audit function, on-page analysis tool, and a rank tracker to help you along in your SEO efforts.
And this particular feature is straightforward to set up if you understand the Semrush interface. If not, you'll need to spend a few minutes getting used to how they handle campaigns.
The process is no different from most other rank trackers here, with one notable exception – you can't enable tracking for both mobile and desktop. You have to choose one or the other.
It was odd to find this when pretty much every other rank tracking software on the market puts their mobile index-tracking front and center.
The 'Intent' function is a cool idea that we didn't find in any other tool –  it tells you if the search intent for the ranked keyword is informational, commercial, etc.
We also got a breakdown of what SERP features our keyword is listed under.
Why Choose Semrush
You get a full suite of SEO utilities, including a keyword rank tracking tool that does a solid job of showing you where your keywords are in the SERPs.
Price: From $119/month
Free trial: 30-day free trial
Tracked keywords: From 500
Update frequency: Daily
Location support: Yes
Mobile index support: Yes
---
9. Rank Ranger
Rank Ranger is an all-in-one SEO suite that includes competitor analysis, link management, organic keyword research, social analytics, site audits, etc.
So it gives you all the tools you need to optimize your site for the search engines, including a rank tracker.
Its tracker integrates with Google Analytics and Search Console to import your current ranking data from there.
It also supports using multiple search engines for each campaign and various search engines such as Google Jobs, YouTube, Google Play, and others.
These are the types of features you'll only find in a similarly data-rich rank tracking tool such as Nozzle.
One feature that stood out from all the rest is that Rank Ranger monitors your campaigns for keyword cannibalization issues.
Why Choose Rank Ranger
It's a comprehensive rank tracking tool for agencies or large businesses looking to work with multiple data sources and/or create white label ranking reports.
Price: From $79/month
Free trial: 14-days
Tracked keywords: From 500 per month
Update frequency: Weekly (but depends on pricing plan)
Geolocation support: Yes
Mobile index support: Yes
---
10. Ahrefs
Ahrefs is the software of choice for many of the world's leading SEOs – it's what we use at Diggity Marketing for most of our day-to-day SEO tasks.
And although it's best known for its keyword research and backlink analysis tools, Ahrefs has a comprehensive rank tracker built in too.
Before you add a project, you're offered two choices:
Integrate Ahrefs with your Google Search Console account
Set it up manually
The integration only takes a few clicks to set up, but the manual process is equally straightforward from our experience – the keyword tracking is already set up for your site if you've already created a 'Project' for it.
After that, it's just a case of adding whatever keywords you want to track.
The data you're presented with includes the obvious stuff like where your site ranks in the search results, the SERP features you rank for, keyword difficulty, search volume, and your current historical positions for your keywords.
Its rank tracking frequency is annoying, though – it only updates every 3 days unless you upgrade to Rank Tracker Pro[1], regardless of the pricing plan you're on. There's an extra cost for this feature.
Why Choose Ahrefs
It offers the best suite of SEO tools on the market right now, and with the exception of the Rank Tracker Pro issue, an excellent ranking tracker too.
Price: From $99/month
Free trial: 7-days
Tracked keywords: From 500 per month
Update frequency: 72 hours
Geolocation support: Yes
Mobile index support: Yes
---
11. Mangools (KW Finder)
Mangools (AKA KWFinder) started its life as a keyword research tool – and a pretty decent one for finding keyword opportunities.
They then went and bolted on tons of other functionality such as a backlink checker, a site auditing tool, and a keyword tracker in the form of 'SERP Watcher' – this is something a lot of keyword research tools have done lately.
So, what you end up with is a scaled-down version of either Ahrefs or Semrush…
But, SERP Watcher is one of the easiest rank trackers to use in this roundup – you just add your domain, choose your location and add your keywords…and then wait 30 minutes for Mangools to do its thing.
You can only choose mobile or desktop search when setting up your rank checking project, but it then offers you the ability to clone your project later to include mobile or desktop.
SERP Watcher also only allows you to poll Google search results for your keyword rankings – there are no options for alternative search engines like Bing or Yandex.
Why Choose Mangools
With prices starting at just $29 per month, Mangools offers a highly affordable set of tools for an SEO to use, including a competent, if somewhat limited, rank tracker.
Price: From $29/month
Free trial: 10-days
Tracked keywords: From 200 per month
Update frequency: Daily
Geolocation support: Yes
Mobile index support: Yes
---
12. SE Ranking
SE Ranking is a solid SEO software that includes every tool you'll need to optimize a site. It covers competitive and keyword research, website audits, content creation, on-page SEO analysis, backlink analysis and monitoring.
They primarily target in-house and agency SEO professionals who need a reliable yet budget-friednly software.
Rank Tracker is a naturally also a part of the deal, and it is one of the most accurate and flexible solutions in the market. To start tracking your rankings, you'll need to create a project.
Once you add your site URL, choose the search engine and location, the tool will come up with automatic keyword suggestions. You can as well paste your keyword list—the whole process should only take a few minutes.
Switching to the advanced settings wizard will allow you to make use of SE Ranking's other features: add up to 20 competitors to track their ranking for your target keywords free of charge, sync your Google Search Console and Google Analytics accounts, automatically launch a technical audit of your project, and more.
SE Ranking allows you to monitor positions in Google, Bing, Yahoo! Ad YouTube for any specific location—up to 100 targets per project in total.
With Pro and Business subscription plans, the number of projects is unlimited.
In addition to the website rankings, you'll find all the other metrics one expects to have in a ranking tracking tool: keyword search volume, the SERP features it triggers, URL associated with the keyword (the tool will flag cannibalization issues), visibility and traffic forecast for groups of keywords, tags for easy filtering, and more.
The tool also assigns a Content Score to each URL and suggest optimizing the page to with the Content Editor tool to improve rankings in case the score is low.
Why Choose SE Ranking
If are an SEO pro or an
affiliate marketer
, you can get a comprehensive SEO toolkit with robust SEO tracking and ranking functionality for as little as $55 per month.
Price:

From $55/month

Free trial: 14- days
Tracked keywords:

From 750 per month

Update frequency:

Daily

Location support: Yes
Mobile index support: Yes
---
13. Moz
Moz (once known as SEO Moz) is almost as old as SEO itself, starting its life in 2004 as a blog where SEOs could hang out and share ideas.
Since then, it's grown to become a full-blown SEO software suite including a keyword tool, link explorer, on-page grader, site auditing function, and a rank checker tool.

But the rank checker is what we're going to focus on.
And it's pretty standard as things go – you create a campaign, choose your location, choose your search engine(s), enter your keywords and then list some competitors and that's it.
It does what it does well, but there's no "Wow" factor we found when we used it. Not that there should be when it comes to choosing a keyword rank checker.
It's just that there's nothing to differentiate Moz from any other rank checker on the market.
Why Choose Moz
You get a complete set of search engine optimization tools with keyword rank tracking included for good measure, including visibility of the mobile index.
Price: From $97/month
Free trial: 30-days
Tracked keywords: From 300 per month
Update frequency: Daily
Geolocation support: Yes
Mobile index support: Yes
---
14. Sitechecker
Sitechecker is a relative newcomer to the scene, releasing their on-page SEO checker to the market in 2016.
Since then, it's grown to include a web auditing tool, backlink analysis tool, and more recently, the ability to check your Google rankings via its rank tracker.
At first glance, Sitechecker's 'Rank Tracker' can feel a little overwhelming because of the amount of data on-screen at once.
But what we were given is an in-depth overview of not just where our keywords currently rank in the search results pages, but our ranking history for the previous month too.
We also got the obvious stuff like search volume and keyword trend data, so we could access as much data as we needed.
Based on the above and our firsthand experience with it, Sitechecker is skewed more towards agencies who need to import, analyze and export several week's worth of data.
Why Choose Sitechecker
It offers an effective and affordable way for small businesses and agencies to track keyword rankings over several weeks.
Price: From $29/month
Free trial: 7 days
Tracked keywords: from 150 per month
Update frequency: Daily
Location support: Yes
Mobile index support: Yes
---
15. SEO Powersuite
In a world that has pushed every imaginable piece of software into the Cloud, SEO Powersuite still uses a desktop client.
It is a suite of tools for search engine optimization enthusiasts and specialists, including a rank tracking feature.
Once installed, you can jump straight to the Rank Tracker and enter your URL.
SEO Powersuite then goes off and runs some analysis, grabs some relevant keywords for your site, and pulls together a current ranking report.
This level of automation was a pleasant surprise for us since we've all grown accustomed to filling in endless forms in rank trackers and being asked to wait around for current data to be displayed.
The only real downside we found here is that the automation isn't going to pick up on all the keywords you want to target and include some that you don't care about.
But it does create an excellent baseline to work from where you can add in the keywords you do want to focus on.
Plus, you can track an unlimited number of keywords using this software – something not offered by any other rank tracking solution.
Why Choose SEO Powersuite
You get an entire suite of regularly updated SEO software and tools for $299 per year or roughly 75% less than you'd pay for a comparable cloud-based SEO solution.
Price: $299/year
Free trial: Permafree
Tracked keywords: Unlimited
Update frequency: On-demand
Geolocation support: yes
Mobile index support: No
---
What Is Rank Tracking Software?
A rank tracker is SEO software that automates the process of checking the position of your keywords in the SERPs (Search Engine Results Pages). They can be a standalone product, such as AccuRanker, or they can come as part of an SEO suite of tools.
You have two options when it comes to figuring out where your pages rank in the search engines for organic keywords:
Spend all day in Google Search Console and Google Analytics running queries
Invest in a rank tracking software that automates 99% of the work for you
Some of the cool kids like playing around with complex data queries,  and creating equally complex spreadsheets of keyword rankings to analyze their ranking data.
But I don't have time to waste on that stuff because I have multiple businesses to run.
That's why I use software and a rank tracker tool to monitor the keyword rankings data for my niche sites.
---
How Can I Check My Keyword Rankings for Free?
You can check your keyword rankings for free in two ways.  The first of these is to use RankTank, which is a free add-on for Google Sheets.
It does need a little bit of configuration to get it connected to the API, and it can be slow to display results at times. But there's only so much you can expect when you're getting a rank tracker free of charge.
Free SEO tools are free for a reason.
If you want to go old school, you can also check the SERPS by hand.
You'll need to install the free MozBar extension for Chrome –set up a free Moz account to access this, and then follow these steps:
Sign out of your Google account in Chrome.
Open up an 'Incognito' search window
Enter your search query
Add the "&num=100" parameter to the end of the search URL in your address bar.
This forces Google to display the first 100 search results for a given query and the MozBar extension displays the SERP position for each result:
Now press CTRL+F from within that same browser window and type in your URL and press 'Enter'.
In this example we can see that the page we want to check ranks at position 19:
Make a note of where your site ranks for the keyword in Excel or Google Sheets.
Rinse and repeat.
Checking your rankings manually can be very time-consuming if you're monitoring hundreds of keywords. Still, if you only need to check your top 10 or 20 phrases the entire process only takes about 15 – 20 minutes.
Or you can automate the process with any of the keyword rank trackers featured above.
Time is money.
---
Rank Tracker Tools Are Essential for Your SEO Campaign
A good rank tracker can significantly grow your online presence and help you improve keyword rankings. Serpple is one of the best-performing rank trackers that gathers all the needed SEO data on one dashboard. 
Serpple is easy to use and provides all the needed data quickly, giving you keyword rankings for each page of your website. When one page is not performing well, Serpple will signal you to use its content audit tool and improve your rankings.
If you are looking for a fast and affordable rank tracker that can help you improve your web rankings and attract a wider audience, I believe you should give a shot to Serpple.
Our #1 Recommendation: Serpple