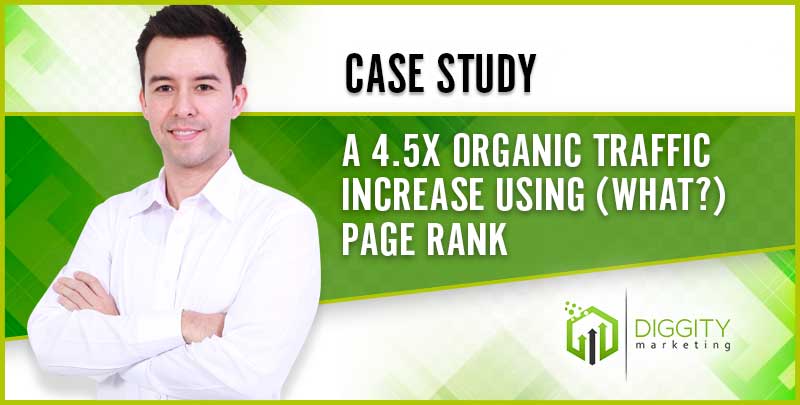 Introduction
I've been a director at The Search Initiative a while now. We've had some crazy results for a whole bunch of clients – all in very different niches.
I'm going to share with you how my team and I took a low-authority website and put our foot on the gas to get it moving – fast!
I truly believe there was a key ingredient that accelerated this website, but I'm going to share the whole process from the start. Why?
Each website is going to be different, so you need to figure out what your site needs.
You need to go through the process.
Here's a sneak peek of the growth. Now learn how we did it…
Read More »Case Study: A 4.5x Organic Traffic Increase Using (What?) Page Rank